From classic pubs to distilleries and the Guinness Store Room, Dublin has some great spots to soak up the Irish culture. I recently read that there are over 1,000 neighborhood watering holes, from the old traditional to newer city cocktail bars. Many offer live Irish music sessions.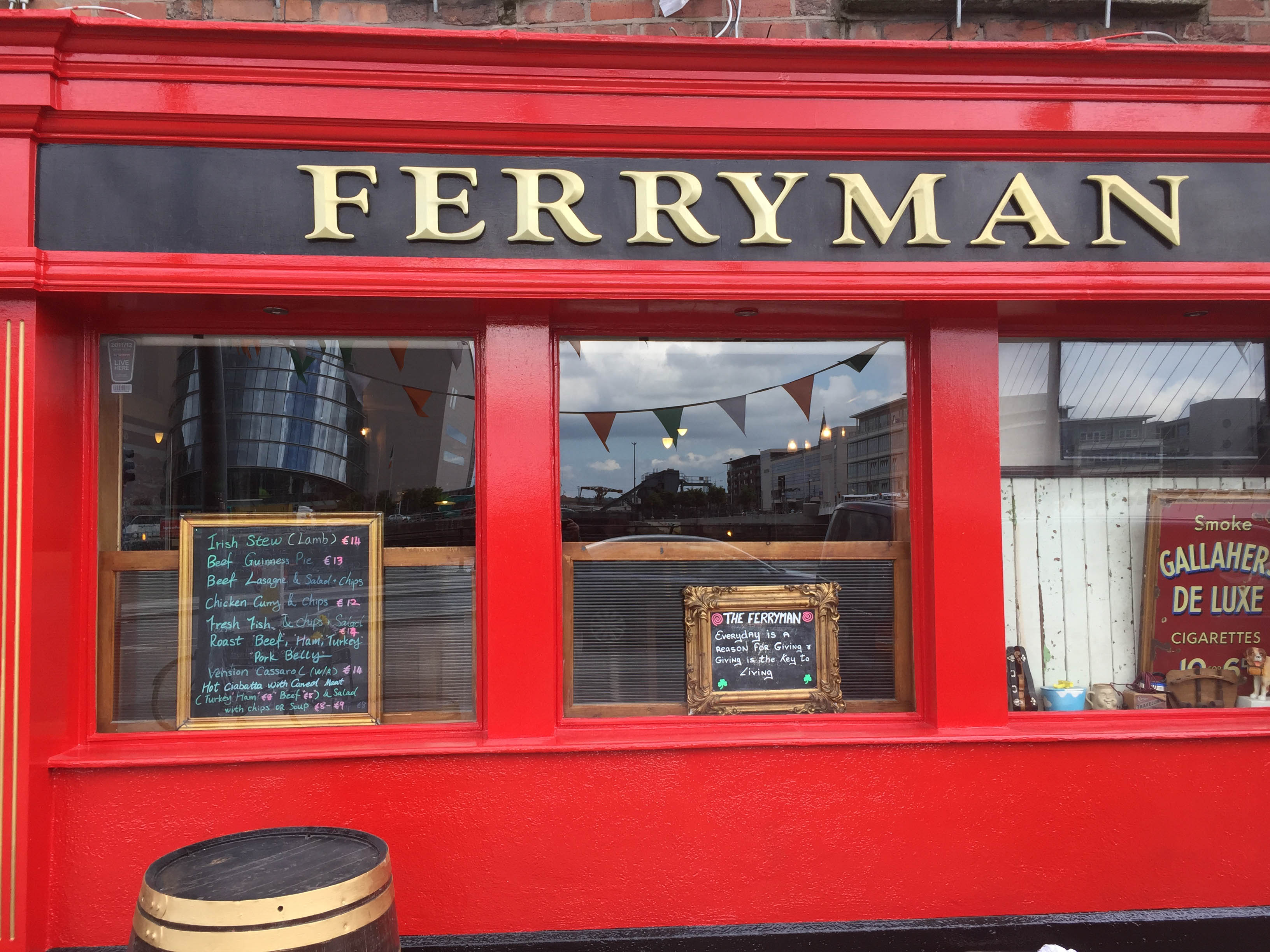 The Long Hall – A Victorian Heritage Pub: At 51 S. St. George's St., this Victorian pub established in 1766, complete with beautiful interior wood carvings, ornate glass and gold leaf dating back to 1881.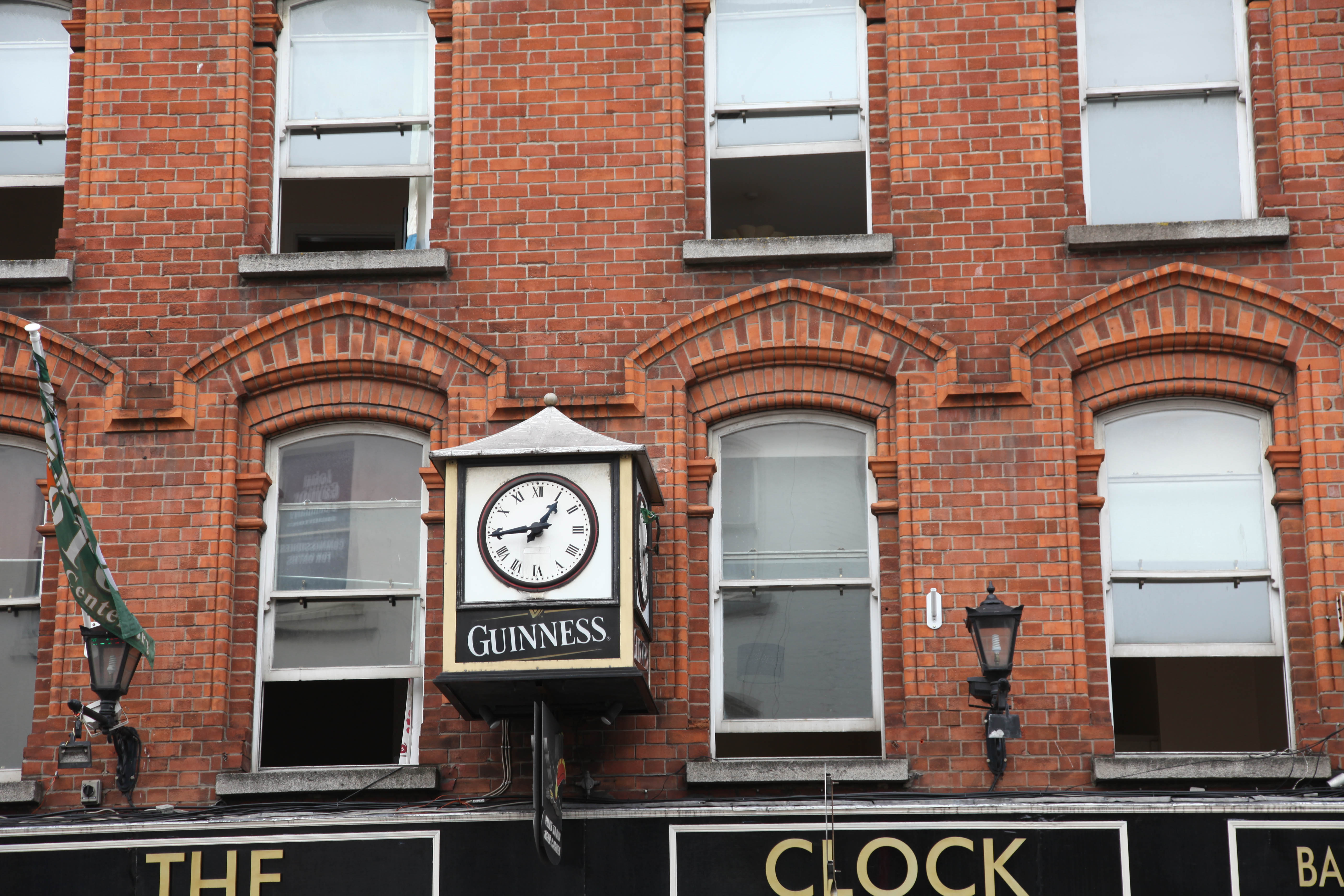 The upstairs Victorian  rooms and bars of Farrier & Draper, located in the Powerscourt Townhouse on S. William St., are beautifully decorated as well.
O'Neill's Pub and Kitchen: This is a traditional Irish pub dating from 1713. You can stop in for a drink or a meal from The Carvery for breakfast, lunch or dinner. There is live traditional Irish dancing and music every night. 2 Suffolk St.
The Brazen Head: Established in 1198, it is Ireland's oldest pub. It is a fun spot with an old pub atmosphere. It serves drinks and food in several indoor dining rooms as well as on the outside patio. 20 Bridge St. Lower.
Old Jameson Distillery: Make sure to visit the Old Jameson Distillery, located on Bow Street in the Smithfield Village neighborhood of Dublin. It is located on the site of the original distillery opened by John Jameson in 1780. By the late 1800's, the operation covered five acres. The distillery has now moved to Cork, but it is still bottled in Dublin. Here you will learn the history of the whiskey, learn the process of how it is made from malting, milling, mashing, fermentation, distillation and maturation. You can also taste their whiskey in a comparison tasting with Kentucky bourbon and Scotch whiskey. I would book online to make sure you get the tour your want. I have enjoyed Jameson since my first trip to Ireland in 2000.
Guinness Storehouse: You have to try a Guinness if you go to Dublin. Here in the massive Guinness Storehouse you will  see exhibitions on brewing and the history of the brand, take a tour plus experience the tasting rooms, bars and restaurants. Some have live music. The Gravity Bar has great panoramic views of Dublin. I enjoyed tasting the Guinness Draught, their Hope House 13 Lager and their Dublin Porter. You can book online to avoid the lines getting in.  I just read that they are now offering a new three-hour tour that "takes guests through the actual brewery, getting a first-hand look at Guinness's brewing process and history from 1759 to the present day. The tour includes passing through the Guinness Roast House, 200-year-old Vat Houses (where the "maturing" process happens), the brand's experimental Open Gate Brewery, and even the famous underground tunnel that leads to Brewhouse 4."
Teeling Distillery, 13-17 Newmarket: Since 1782, the Teeling Family has been crafting Irish whiskey. From Walter Teeling in 1782 to the latest generation of Jack and Stephen Teeling, they are carrying on over 234 years of tradition. Tastings and tours are available. It is best to book online.  
A cozy bar for cocktails is Peruke & Periwig, a Victorian pub at No. 31 Dawson St.  The Cobblestone, a busy pub with live fiddlers and Uilleann pipers playing traditional Irish music every night. Here you can enjoy a Guinness and great music.