There is so much to see and do when you are in San Francisco. Make sure to visit:
Alamo Square: This trip I played tourist and went a little west of downtown to Alamo Square. The area has great Victorian architecture. The row of houses facing the park on Steiner Street, known as the Painted Ladies, are often shown in the foreground of panoramic pictures of the city's downtown.
Also not to be missed is the Japanese Tea Garden in Golden Gate Park. This is a maze of winding paths, stone lanterns ornamental ponds, a wooden pagoda, a Zen garden and wooden tea house built for the Mid-winter Fair of 1894. This is a perfect place to relax after visiting the de Young. I would eat here rather than at the museum.
Fisherman's Wharf: Though very touristy, I feel everyone needs to experience Fisherman's Wharf at least once. I like walking along the docks and grabbing a crab cocktail from one of several sidewalk stands; it is so fresh! I enjoy exploring Ghirardelli Square, the site of the former chocolate factory, and The Cannery, a little south of Ghirardelli, which has shops and restaurants also.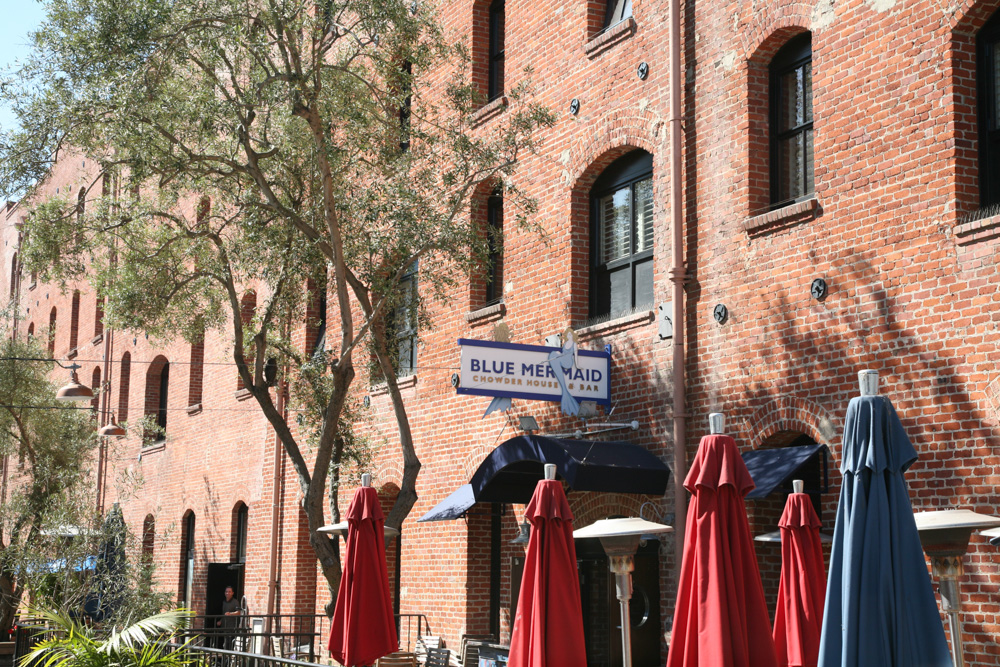 The Ferry Building Marketplace is a great spot to check out for restaurants, specialty food counters and shops. It is along the Embarcadero at the foot of Market St.
Rather than take a cruise, just take a ferry from the Wharf to Sausalito, Tiburon or Angel Island. Here you can see great views of the city and the Golden Gate Bridge.
Golden Gate Bridge: This is the real symbol of the city. Finished in 1937, the bridge is a wonderful stop to visit when in town. As you cross into Marin County there is a vista point off to the right which offers decent views, but I have found that the best views are at the vista point just before you enter the bridge heading south. Here you can park and climb up for really wonderful views of the bridge and city!
Mission Dolores – Mision San Francisco de Asis: On my quest to see as many of the famed California Missions, I found this wonderful Mission in San Francisco. It was founded in 1776 and is the oldest intact building in the city. It was founded by Father Serra along with 21 other missions in California. The beautiful chapel and cemetery are well-worth the visit as is the larger basilica next door. 3321 Sixteenth St.
Fat Tire Tours offers a number of Segway tours which is a great way to explore the city.
For a great experience, drive north of the city to visit the Muir Woods National Monument in Mill Valley where you can visit coastal redwood that are 1000 years old. I have visited in the past and it was very special and moving.