The restaurants in Savannah are some of the best in the US. Our top recommendations include:
Mrs. Wilkes Dining Room: This has to be one of the best dining experiences you will find anywhere. Mrs. Wilkes is known for its home style Southern cooking. The restaurant is open Monday to Friday from 11 am to 2 pm. They do not take reservations. People start lining up as early at 10 am. We recommend getting there no later than 10:45 so you can be seated just before noon. You are seated with a large group of people at long tables where everything is served family style. The food is really incredible. They had fried chicken, barbecue pork and many side dishes including sweet potatoes, butter beans, black-eyed peas, collard greens, rutabaga, red rice, macaroni and cheese and biscuits. The banana pudding was also great. It is at 107 West Jones.
The Olde Pink House: Located in a 1771 mansion in the downtown historic district at 23 Abercorn Street, this is a really great restaurant offering Southern specialties. They are known for their  flounder but you won't go wrong with the well-prepared black grouper stuffed with crab instead! The service was great and the atmosphere very traditional. Try to eat upstairs in one of the original colonial rooms along the front. Table 51 is perfect.
The Gryphon: Formerly the Gryphon Tea Room at 337 Bull Street is part of SCAD. It is a good place to stop for a cup of tea while looking at the historic homes nearby. They have salads, sandwiches, tea and desserts.
Vic's on the River: A good lunch spot at 26 East Bay Street. You can enter from Bay Street or from East River Street below. It has a very attractive dining room overlooking the river. The building was designed by New York Architect John Norris. It was completed in 1859 and used as a warehouse and later housed a shipping company. During the Civil War, some of General Sherman's officers used the building for housing and planning space. In the dining room you can see a hand-drawn map on the wall that detailed Sherman's march from Tennessee through Georgia.
B. Matthews Eatery: At 325 E. Bay Street downtown, this is a casual spot that is perfect for Saturday brunch. Don't miss the crab benedict which was crab served on a biscuit with tomato, spinach and hollandaise. The cheese grits are really good!
The Tea Room Savannah: Located at 7 East Broughton Street in downtown Savannah, they carry a large selections of teas, books and accessories. There is also a restaurant serving lunch and afternoon tea. The iced jasmine is great!
Gallery Espresso: This is the oldest Coffee House in Savannah at 234 Bull Street. It is a comfortable place to relax and see their current art exhibition!

Fire Street Food: This is an Asian restaurant at 13 East Perry St. in Savannah. It has a great contemporary design and casual menu.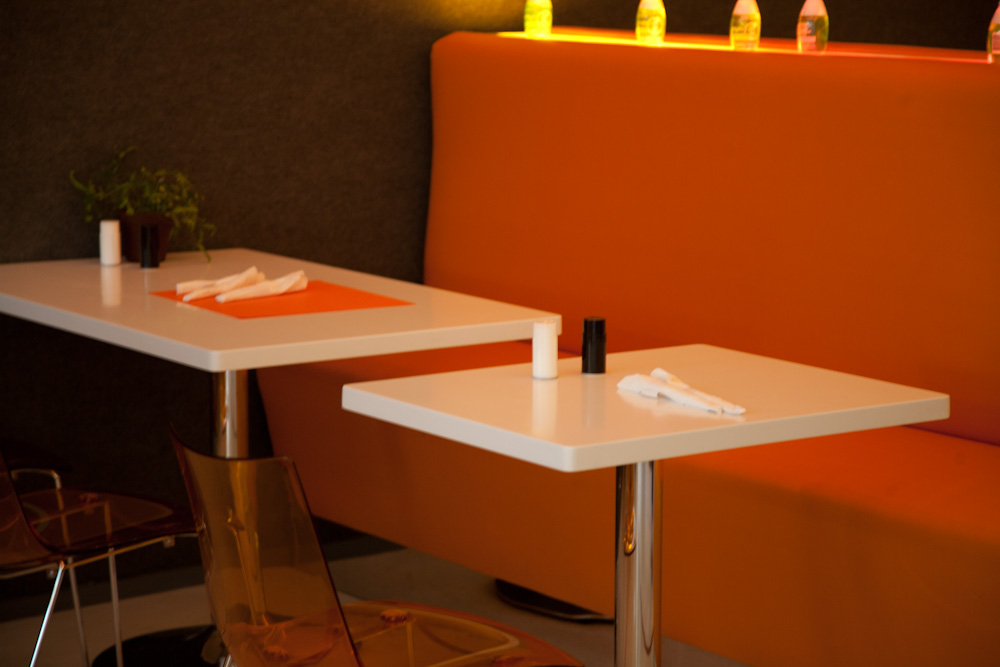 Local 11ten: At 1110 Bull Street, just south of Forsyth Park, this is a very sleek contemporary restaurant with really good food, a popular rooftop bar and a great seasonal menu. They source everything locally so the freshness is a big part of what they do. After trying the older more traditional restaurants, you will enjoy trying something more contemporary. They are opening a new restaurant, The Public Kitchen and Bar.
Soho South Café: Located at 12 W. Liberty Street, this is a very casual, eclectic space with good food. It was recently featured by Travel + Leisure as one of the best brunch spots in the US.
Leopold's Ice Cream: In the heart of downtown, at 212 E. Broughton St., it opened in 1919. The original location closed in 1965 and was reopened in 2004 in the current location with many of the original fixtures including the old soda fountain. The ice cream is so good that you might find yourself coming back more than once during your stay! 

For great desserts I loved Lulu's Chocolate Bar at 42 MLK Blvd. They have wonderful cakes and desserts.
Elizabeth on 37th: This is an award winning restaurant located just outside the historic district at 105 E. 37th Street. It was opened in 1981 by Chef Elizabeth Terry in a house that was built in 1900. It is now run by Greg and Gary Butch. The food is very Southern and very good, and is basically refined versions of great southern dishes. For example, a lovely cold English pea soup, salad with watermelon and red snapper with sautéed okra and tomatoes and corn pudding. The décor was traditional and the service excellent. You will notice that many men were dressed in sport coats which made for a great ambiance and setting. The Executive Chef is Kelly Yambor, whose recipes feature fresh coastal seafood, local produce and the restaurant's own house grown herbs and edible flowers.
Other recommendations given to me by locals include Alligator Soul, Zunzi's Takeout & Catering, Garibaldi's and Noble Fare, Wall's Barbecue (in a garage at 515 E. York), Angel's BBQ, Clary's Café for breakfast and Marandy's for soul food at 7010 Skidaway Rd. These will be on my list for next time.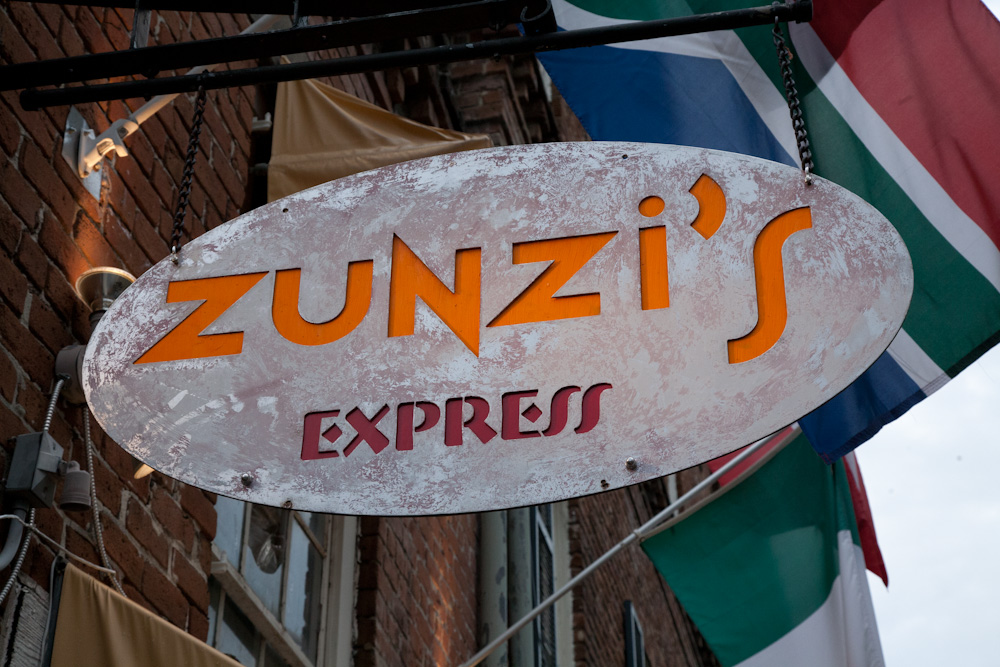 Make sure to try  The Grey. Chef Mashama Bailey was named the 2019 James Beard Foundation winner for Best Chef Southeast and in 2022 the winner for Outstanding Chef. It is located in a 1938 art deco Greyhound Bus Terminal and is known for its Southern food. In August, 2019 Food & Wine Magazine named it one of the best restaurants in North America.