There are many shops and galleries in downtown Santa Fe on the Plaza. But more and more have opened in other locations in town. So make sure to venture out and see the other offerings while you are in town. My top recommendations include:
I really like Seret and Sons, at 224 Galisteo, for rugs and textiles, fine furnishings and architectural elements. The Serets also own the recommended Inn of the Five Graces.
Railyard Arts District: This was a large tract of land along Guadalupe Street that has been redeveloped into nine galleries and Site Santa Fe. There is also the Santa Fe Farmer's Market on Saturdays and Tuesdays, and a monthly art walk on the last Friday.
Tai Modern specializes in wonderful Japanese bamboo works and photography. I have started a small collection of bamboo works from them. It is one of my favorite galleries anywhere!!! 1601 Paseo de Peralta.
In the same block as Tai Modern are several other galleries well-worth visiting. Gallery Fritz  at 540 S. Guadalupe that features works by over 20 contemporary artists. Blue Rain Gallery at 544 S. Guadalupe features contemporary Native American and regional art. EVOKE Contemporary at 550 S. Guadalupe features contemporary art and "has developed a strong reputation for fostering the careers of a broad spectrum of prominent artists of both the American and international art scene."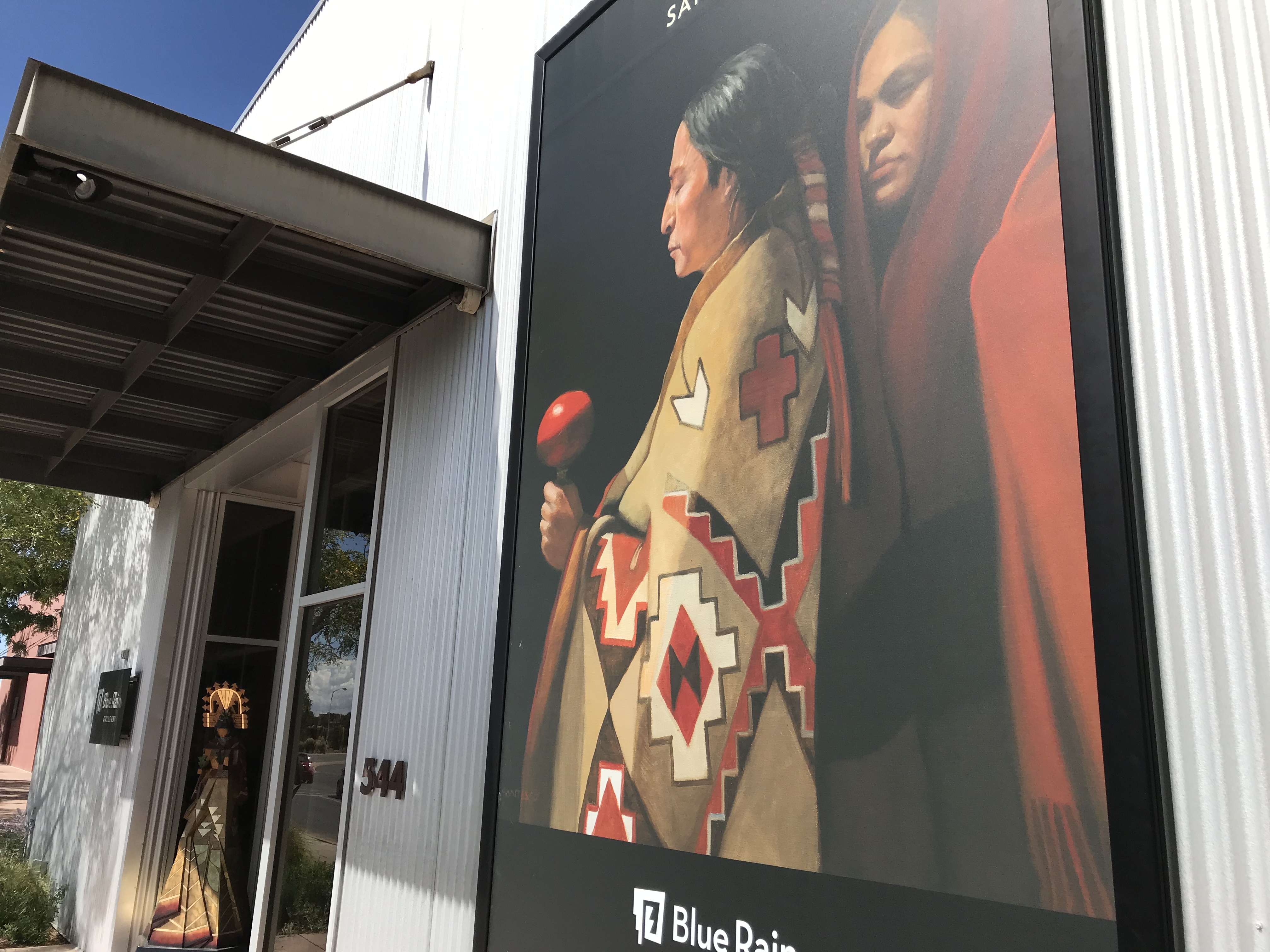 Site Santa Fe, 1606 Paseo de Peralta: This is a leading contemporary arts venue best known for its International Biennial.
William Siegal Gallery: A wonderful gallery specializing in Pre-Columbian Art, Pre-Columbian Textiles and Contemporary Art.  They have recently moved to 318 S. Guadalupe.
LewAllen Galleries: The Railyard location at 1613 Paseo de Peralta is a large two-level gallery featuring contemporary art, glass and sculpture.
I am excited to check out Yares Art at their new location at 1222 Flagman Way and the new location of David Rothermel Contemporary at 228 Old Santa Fe Trail on my next trip.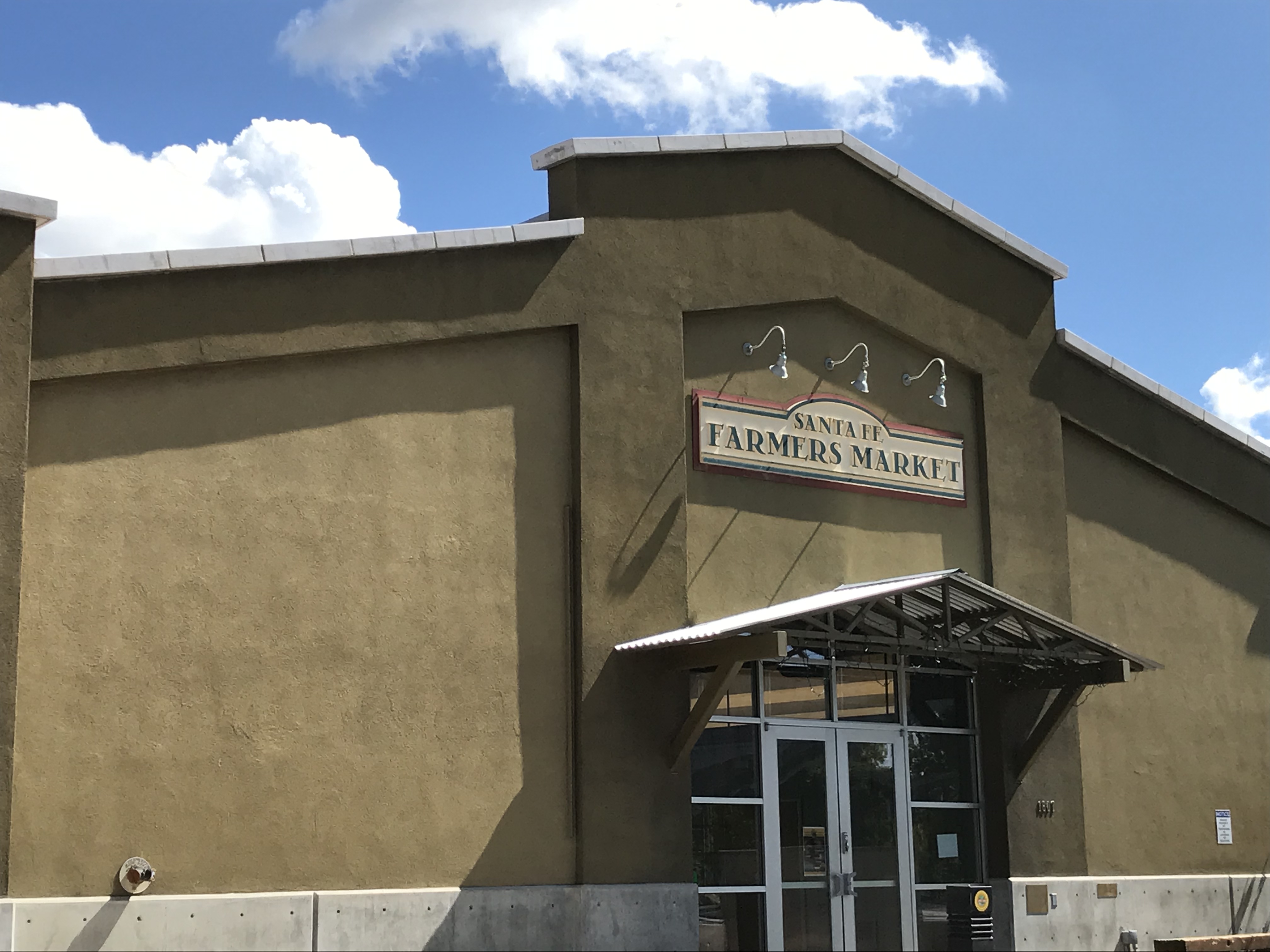 Across the street from Iconik Coffee, at 1710 Lena St., is Green River Pottery which has some great pieces of contemporary stoneware ceramics.
Don't miss walking Canyon Road and visiting the Canyon Road Galleries. Here there are many galleries focusing on contemporary, Native American, landscapes and traditional art. There are excellent restaurants, so you can spend the day!
House of Ancestors Antiques and Interiors, 1219 Cerrillos Rd., #4.: A recently opened antiques store that will be adding space next door, carries a wonderful selection of antiques from New Mexico, Mexico, Guatemala, Peru and Honduras. You will find wonderful ceramics, furniture, pottery, home furnishings and folk art. I could have done some major damage!
Red River Mercantile, 235 Don Gaspar: An excellent men's clothing store.
I always like Cowboys and Indians for great home furnishings at 72 E. San Francisco St. on the Plaza.
On my recent trip, I found Array at 322 S. Guadalupe. This is a store that has a great selection of greetings cards, gifts, candles, bath and body, paper goods, home accessories, books and more.
Off the beaten path is the Baca St. Art District. Located on Baca St. at Cerillos Road, this is a fun neighborhood featuring cafes, artist studios, galleries and more. Start off at Counter Culture, 930 Baca St. This is a local's favorite for coffee, baked goods, soups, sandwiches and salads. I went for coffee and loved the artsy atmosphere and industrial feel. I also enjoyed Caveman Coffee Cave at 1221 Flagman Way.
You will also find Gray Matter – Art + Artifacts featuring interesting art, vintage tools and other artifacts and oddities. Art.i.fact is a fun consignment shop while Liquid Light is a glass blowing studio and gallery where classes and demonstrations are available. The gallery has some excellent pieces to buy. HYERCLASH is a store featuring artist made clothing.
I have been to Cafe Pasqual's many times. But thanks to a local artist friend, I was taken upstairs to the colorful gallery, Cafe Pasqual's Gallery at 121 Don Gaspar. They have a large number of works by local artists. Make sure to go up as you wait for your table downstairs.