Siesta Key is the barrier island located southwest of downtown Sarasota. Here you will find wonderful beaches, resorts and vacation rentals. Siesta Key Village is the place for bars, restaurants, shops and services.
My top finds include:
SKOB Siesta Key Oyster Bar: A fun, casual spot for great food and music. I had a great meal with their crabcakes and The Big Boil which included mussels, shrimp, crawfish, crab legs, corn and potatoes. They offer a full menu of  shellfish, flatbreads, salads, soups, sandwiches, burgers and seafood entrees. 5238 Ocean Blvd.
The Hub Baja Grill and the Village Café are recommended by locals. The Village Café is popular for breakfast and the The Hub for lunch and dinner with its Latin and Mexican specialties.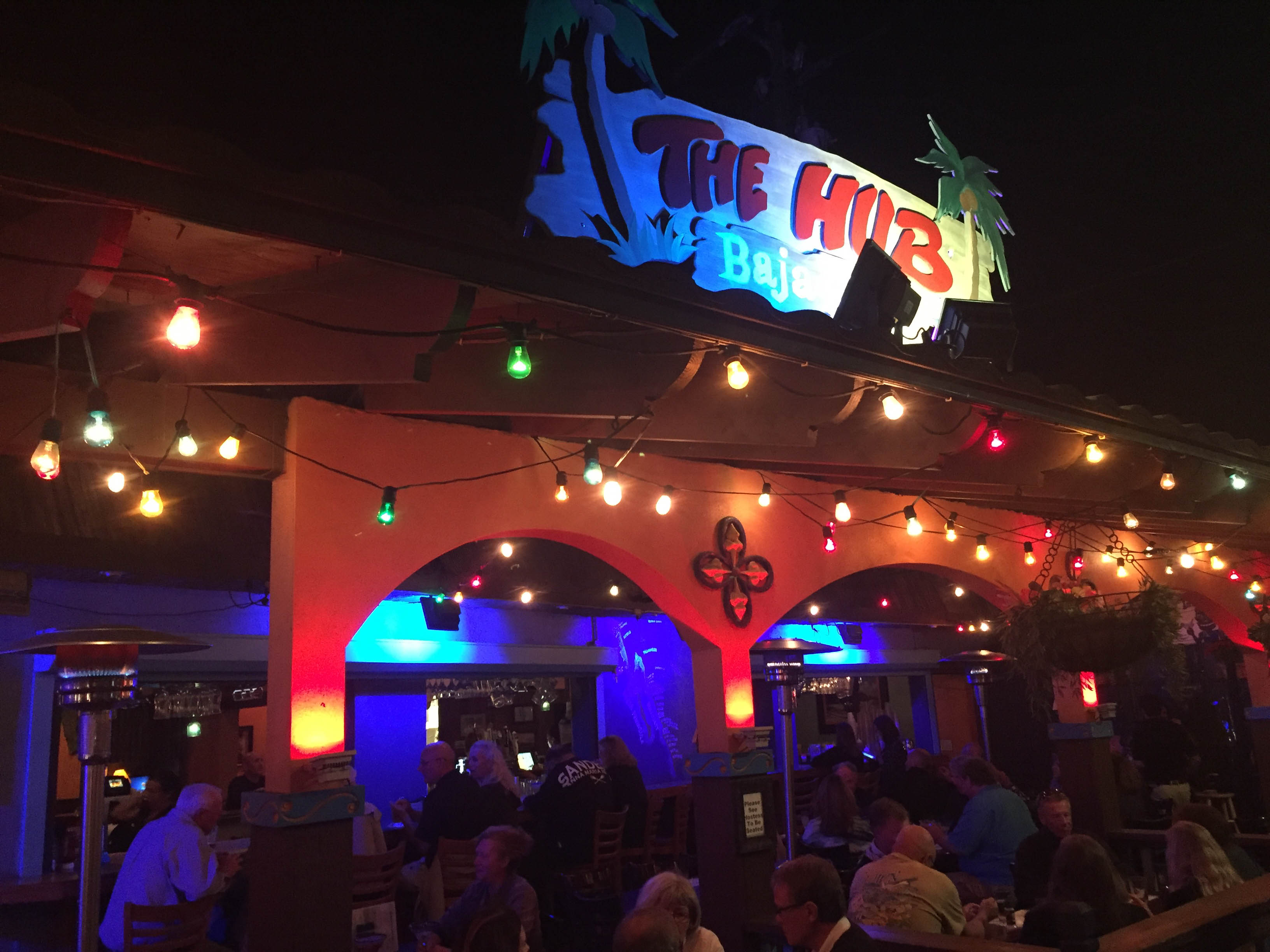 The Lobster Pot also comes highly recommended. 5157 Ocean Blvd. 
For breakfast check out the Sun Garden Cafe. Located in the Siesta Key Village, this a great spot for breakfast with a large menu from eggs, omelettes, eggs benedict, biscuits and gravy and sweet potato pancakes. 210 Avenida Madera.
Further south of the Village is the Toasted Mango Cafe. It is a casual, colorful cafe that is perfect for breakfast. I loved the Toasted Mango waffle which was a Belgian waffle topped with fresh mango and coconut. 6621 Midnight Pass Rd. 
Friends who spent the winter there, loved Bonjour Frenchcafe for breakfast and lunch. I am excited to try it on my next visit. Their menu offers croissants plus a variety of crêpes, omelettes, quiches, fruits and baguette sandwiches. 5214 Ocean Blvd.
Big Olaf Creamery is the go-to spot for ice cream since 1982 at 2001 Cattleman Rd.,  Unit 123, Sarasota, Fl.
To stay in Siesta Key, I loved staying at The Capri  at Siesta. This is a small, boutique property with 10 studio or one bedroom units. The rooms are comfortable and attractively furnished and have kitchenettes for those who don't want to eat out for every meal. There is an attractive patio area and you are a short walk to the white sand beach. There are a number of other small properties on the same street which share the private beach. Beach chairs are available for rent at the beach.