Sonoita, 50 miles south of Tucson. is a a great day trip from Tucson. Make sure to enjoy the incredible vistas with wide open spaces and mountains in the distance. It is an upcoming wine growing region with several wineries and tasting rooms. Check out the website for the  Sonoita and Elgin Tasting Rooms for the vineyards and times.
The Cafe: Locals recommend this local cafe known for its great burgers. 3280 Hwy. 82 in Sonoita.
Dos Cabezas WineWorks: 3248 Hwy 82 Near the Vineyard Cafe is the winery and tasting room for this Sonoita winery that originally started near Wilcox in 1995. I enjoyed tasting the Aguileon, a blend of Tempranillo, Granache and Graciano.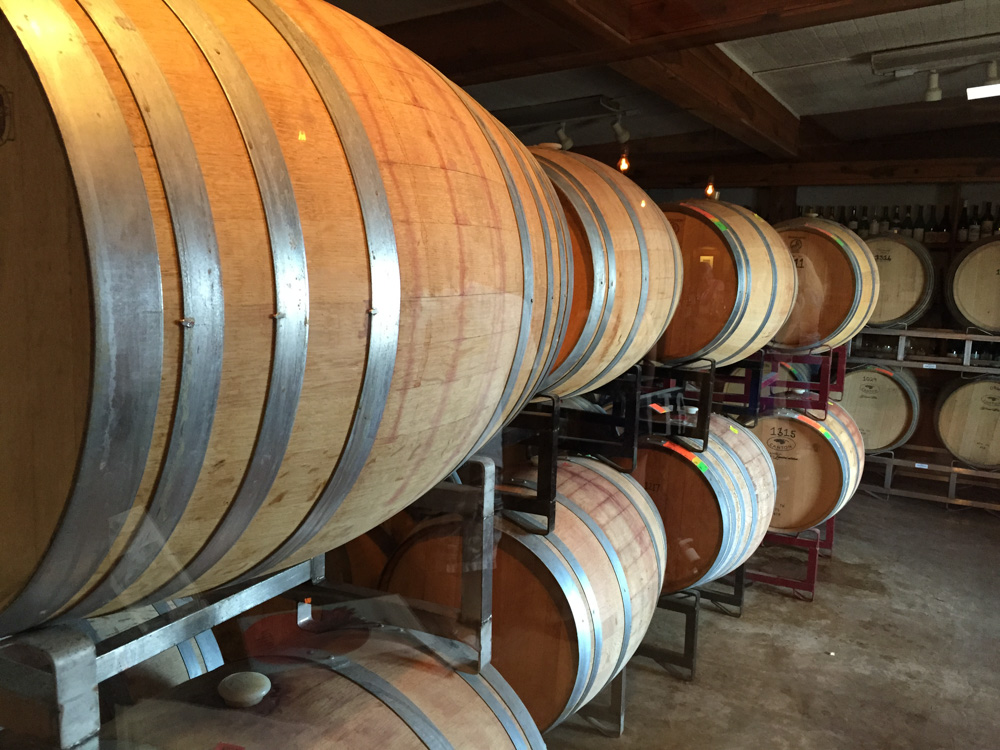 Arizona Hops & Vines: 3450 Hwy 82. This is a funky tasting room featuring both beer and wine. They also host a series of almost monthly events. I enjoyed tasting their Zinfidelity made of 100% Arizona Zinfandel. They do feature a Verena white wine blend but tend to focus on more reds including the Zin, a Sangiovese Rose, a Nebbiolo and Montepulciano blend and a blend of Petit Verdot, Syrah, Graciano and Tempranillo.
Flying Leap Vineyards, 342 Elgin Rd.: This is the Elgin Estate Vineyard Winery & Tasting Room. They also have a tasting room that I have been to in Wilcox AZ, as well as others in Bisbee, Tubac and in Tucson at St. Philip's Plaza. They also have three fine art galleries. They feature a large selection of red wines including Petit Verdot, Sangiovese, Tempranillo, Grenache, Mourvedre, Graciano, Cabernet, Nebbiolo, Syrah and red blends. They also produce white, roses and a dessert wine. The Graciano was very good.
Sonoita Vineyards, 290 Elgin-Canelo Rd.: This is the oldest of the wineries in the area. They feature dry whites, a dry rose, sweet dessert and sparkling wines plus dry reds including a pinot noir, cabernet sauvignon, syrah/shiraz and a petit sirah.
Lightning Ridge Cellars, 2368 Hwy 83, Elgin, just south of Sonoita: They produce a number of reds including an estate cabernet, a petit verdot, a Montepulciano, a Zinfandel and a Aglianico. I really enjoyed their excellent, medium-bodied Montepulciano.
Callaghan Vineyards, 336 Elgin Road: Since 1990, they produce a selection of whites, reds and dessert wines.
Other recommended wineries to try include:
Rune Wines: The Vineyard Café in Sonoita recommends this new winery that is in the process of opening a new tasting room. 3969 Highway 82, Sonoita.
Village of Elgin Winery at 471 Elgin Rd. and Charron Vineyards, from 1995, at 18585 S. Sonoita Hwy.