This is a neighborhood just East of Forest Park that started to gain popularity in the mid-to late 1970's when I lived in St.Louis. There are many retailers, bars and restaurants along Euclid and the side streets.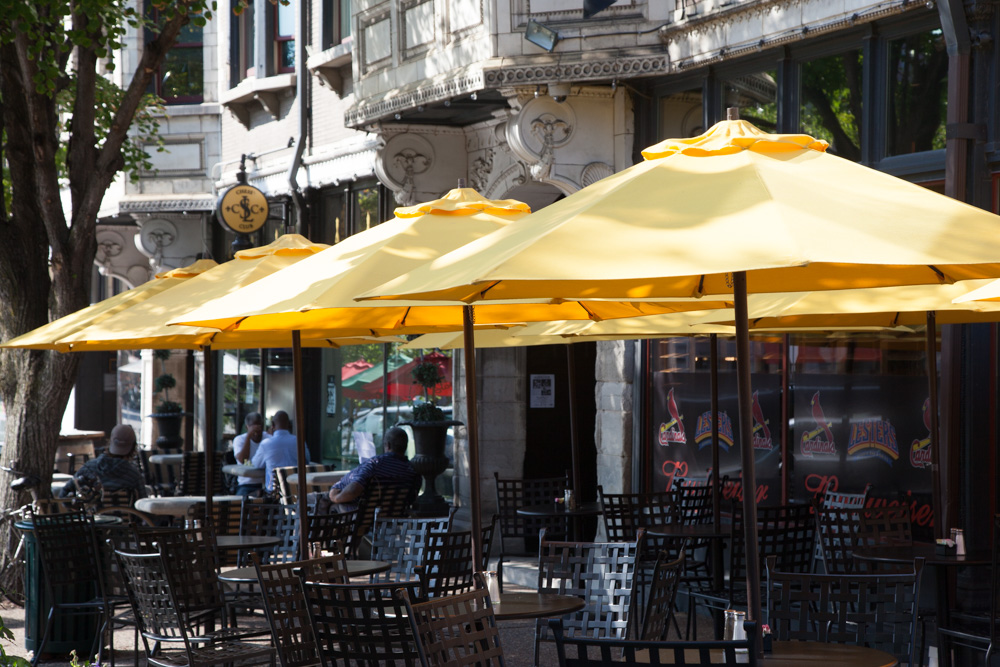 You should check out:
Tenderloin Room:  This is a landmark restaurant at the Chase Park Plaza hotel since the 1960's that is dark and comfortable, like a private club. In late 2019 it was closed for a month for a total remodel and a new menu. It also has a new open kitchen with chef's table. It still has the classic steakhouse vibe! 232 N. Kingshighway Blvd.
Bissinger's Handcrafted Chocolatier:  Since 1845, this is a great spot to stop in for chocolates, dessert, wine or coffee.  32 Maryland Plaza.  The dark chocolate is excellent.
Juniper is recommended for Southern cooking at 360 N. Boyle.
Well-known chef Gerard Craft has Brasserie by Niche at 4580 Laclede Ave.  His Taste by Niche at 4583 Laclede St. has closed and has been replaced by Brass Bar.
Other popular spots include  The Scottish Arms Public House, a pub serving classic Scottish and European dishes. They also have a great selection of Scotch whiskey. 8 S. Sarah St. Retreat Gastropub at 6 N. Sarah St. has been a popular spot since 2015.  The feature beer, craft cocktails  and food. They "cook simple, but elegant, food bringing regional produce and fresh ideas to recognizable pub fare.  Our kitchen takes a modern approach to pub food featuring many hot and cold small plates, burgers, sandwiches, and entrees."
I always love seeing the wonderful old mansions on Westmoreland Place and Portland Place just west of Kingshighway off of Lindell.  Enter on Lake Ave. (It says private, but like Nike, just do it).