Good hotel options in  Ann Arbor include the following:
Graduate Ann Arbor:  This is a trendy hotel located near the University of Michigan campus in the Old Fourth Ward. I really like this concept, which tends to focus on university towns. I loved my stay in Madison, WI in the past. I am excited to stay there on my next trip in 2020.  615 E. Huron.
The Bell Tower Hotel at 300 S. Thayer is a great place to stay downtown. This very traditional designed property is within the University campus.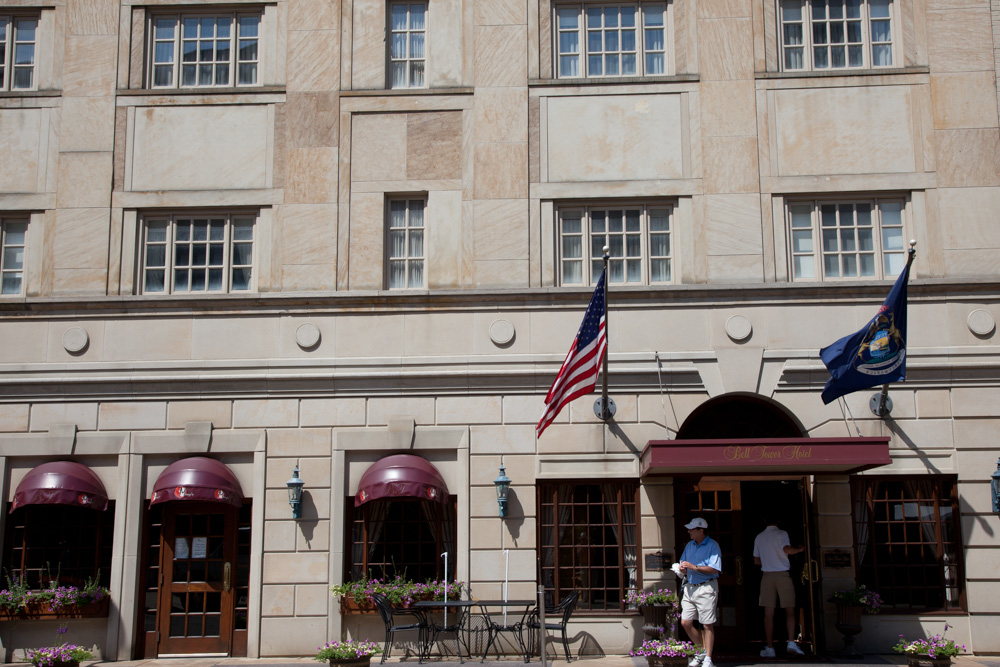 The Palmer House:  This is a Frank Lloyd Wright house built for Bill and Mary Palmer in the 1950's. It is a stunning property with a separate tea house that overlooks the woods in a beautiful landscaped setting. It is a three bedroom, two bath home that can be rented for an average of $420 per night. What a great way to stay in a Frank Lloyd Wright design. At 227 Orchard Hills Dr.