Cape May has many hotel and lodging options from classic hotels and beach hotels to Victorian inns and B&Bs. There are many rental properties as well for families and groups.
On my recent trip I loved The Harrison Inn and will definitely stay there again. It is perfectly located at 613 Columbia Ave. which is a short walk to both the beach and to downtown. It was elegantly designed by Evan James Interiors with beautiful furnishings and accessories throughout the rooms and common areas. They have a wonderful breakfast in the morning where you can eat in two downstairs dining rooms or on the outdoor porch.  Afternoon tea is provided every day. Coffee, tea and water is provided in the refrigerator on the third floor. They also have bicycles, beach bags and beach chairs for use by the guests. The Harrison has nine beautiful rooms. Next door they have eight more beautiful rooms at their Pharos at the Harrison.  Their Casablanca Boutique B&B is another lovely property with ten rooms. 709 Columbia Ave.  Their newest addition is The Ashley Rose which has a main house and four private cottages.  715 Columbia Ave.
I enjoyed having dinner at the Peter Shields Inn. At 1301 Beach Ave., this is a lovely small inn. I would consider staying there on my next trip, but with a popular restaurant, I would make sure to ask for a quiet room.
Congress Hall is America's oldest seaside resort providing hospitality since 1816. The current building dates from 1879. It is a larger property, but has a great bar and restaurants and is right on the beach.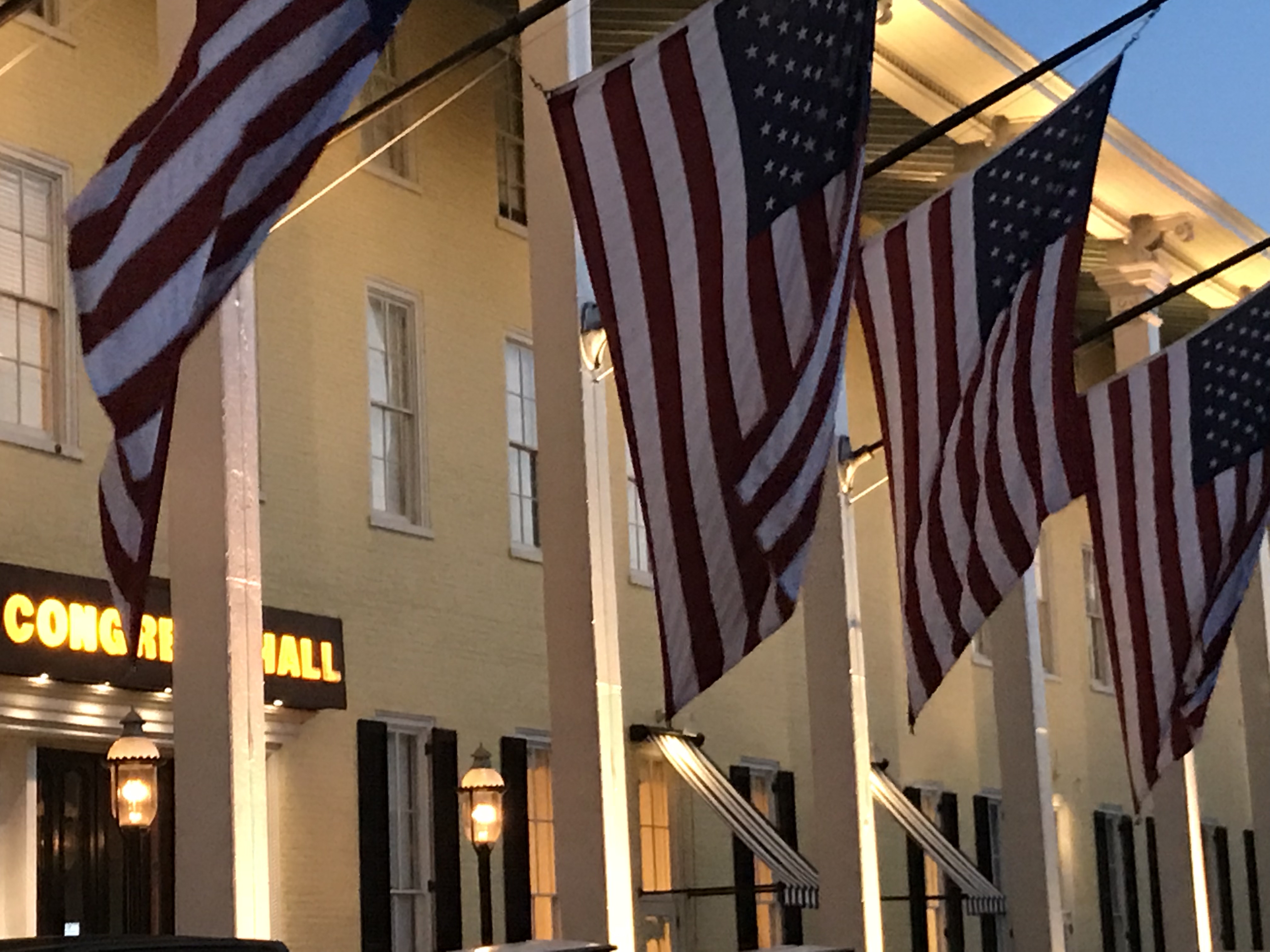 Congress Hall is part of Cape May Resorts that also owns the classic Virginia Hotel with its popular The Ebbitt Room restaurant. Their newest property is the Beach Shack is located in a former motel at 205 Beach Ave. across from the beach. The hotel, with it surfer vibe,  also has a classic beach bar, the Rusty Nail.
On my last trip, I loved staying at the Fairthorne Cottage at 115 Ocean St. It has since closed as a B&B but is now a five bedroom rental property. If you have a group or family, this is a great option. It is located in a wonderful location near downtown. Contact Desatnick Real Estate in Cape May.
I would also check out TripAdvisor for a list of their top B&Bs or inns. Another great option for booking is BedandBreakfast.com.