I liked being able to stay in town and to be able to walk everywhere to the great local restaurants, cooking classes, markets, shops and sites.
In that vein, I recommend staying at the Anantara Resort Hoi An, formerly the Life Heritage Resort when I was there. It is a lovely hotel, with large rooms overlooking the river. It had a nice restaurant, pool and spa.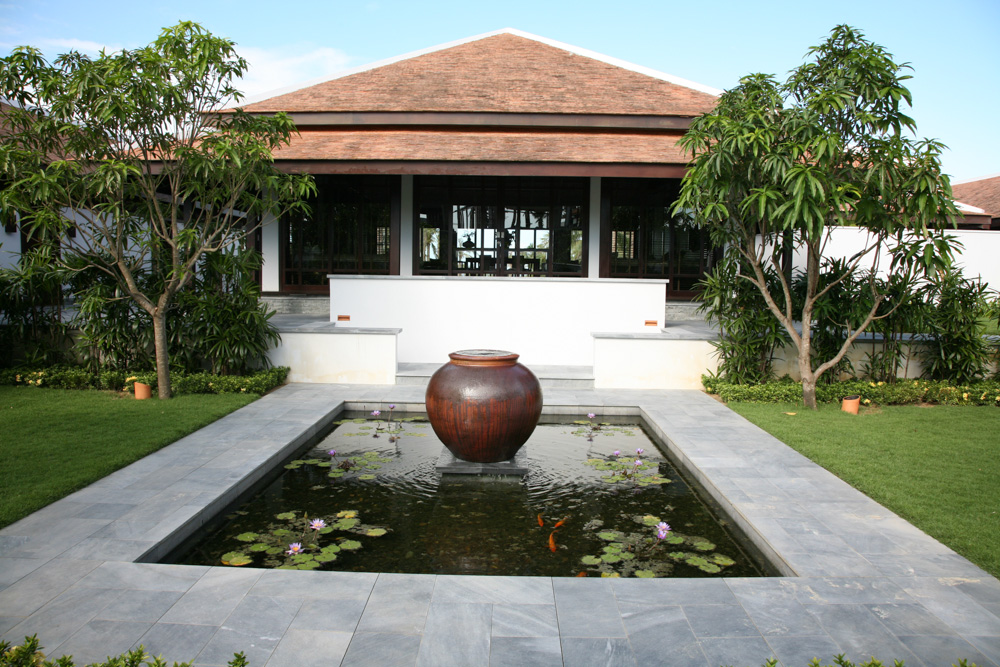 If you want to be at the beach outside of town, then the Four Seasons Resort – The Nam Hai is for you. It is a large resort with really beautiful villas (all rooms are villas), pools, restaurants and spa, all overlooking the beach. You will have to take a cab 10 to 15 minutes into town if you want to experience Hoi An. It is now a Four Seasons resort and has been totally renovated.
Restaurateur Ms Vy, had a stunning boutique property in town, Maison Vy Hotel at 544 Cua Dai St. People who stay there can enjoy discounts at her cooking school and free meals at her restaurants in town. She has Le Picnic Café in the hotel along with Le Salon Lounge & Tea Room.
Also getting good reviews is the Hotel Royal Hội An, a Sofitel MGallery Hotel with a riverside location and a rooftop bar and lounge.
The NY Times recommends the 24 room Ha An Hotel. The Vinh Hung 1 Heritage Hotel has a good location in the heart of downtown with its six rooms and the Victoria Hội An Beach Resort & Spa is an excellent option for those wanting to be right on the beach. It has 109 rooms designed with a French colonial and Asian architectural style.