Mexico City has some wonderful hotel choices.  I recommend:
Habita Hotel: Located at Av. Presidente Masaryk 201 in Polanco. I recently stayed there and I enjoyed the boutique size, the interesting lobby and restaurant and the great rooftop pool and bar. The exterior architecture is also great. My room was small and contemporary, but I was only there for one night so it did not matter and the rate, including breakfast, was very reasonable. This is part of Grupo Habita.
High on my list is Grupo Habita's Condesa DF hotel, which is a lovely boutique property that I have visited in the Condesa neighborhood. Their Downtown Hotel, in the historic district, is one of the company's newest hotels that was created in the historic center in a former palace. It is a design hotel with a nice blend of old and new. There is a small restaurant on the second floor and a lovely roof top seating area and pool. On the first floor, there are a number of shops including Penada Covalin which is one of my favorites for their colorful silk ties and scarves, plus several outside restaurants.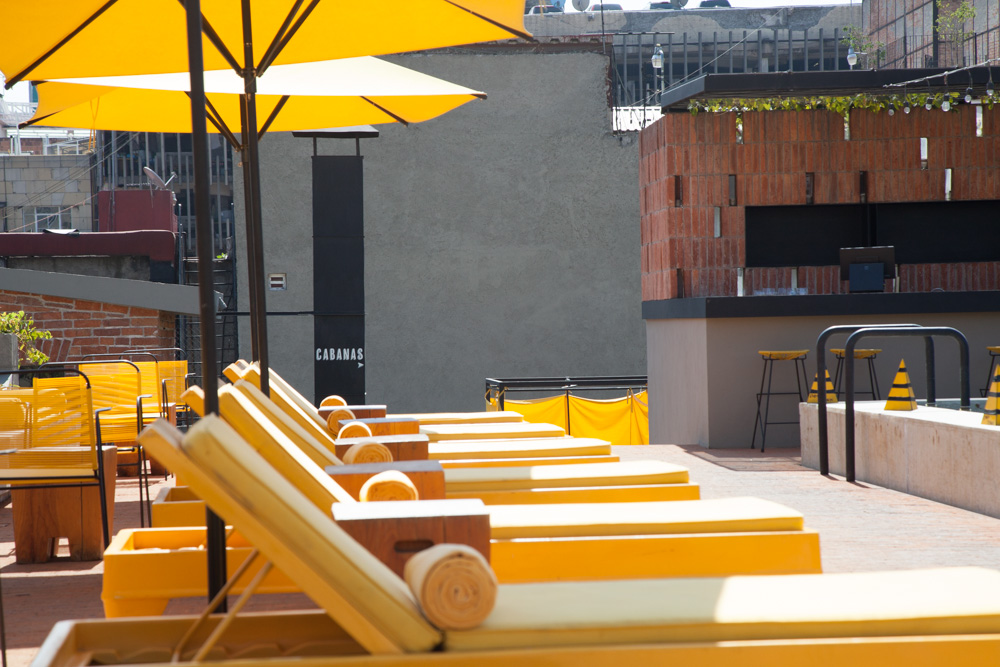 Camino Real Hotel Polanco: At Mariano Escobedo 700, 52 (55) 5263-8888. This a larger hotel but very Mexican in its design and color. It was built in 1968 for the Mexico City Olympics and was designed by Riccardo Ligoretta. He was inspired by the teachings of Luis Barraģan which resulted in the use of many of his colors, like the vivid pinks, blues and yellows. It also has great art including a large Rufino Tamayo mural in the lobby. I loved the design and really liked the feel of my room which again had Barraģan's influences. La Huerta is perfect for breakfast, while upstairs there are several great choices depending on the type of cuisine you want. Its Blue Lounge, right off the lobby, is not to be missed. I hope you will have the same great experience that I did!!!
Las Alcobas: This is a boutique hotel right in the heart of the Polanco shopping street, Presidente Masaryk. It has been recommended by several friends who enjoy the location, the service and the restaurant on the first floor. If you want to be right in the middle of Polanco, this is the spot for you. Presidente Masaryk 390A
A new favorite is The Red Tree House, at Culiacan 6 in Condesa. This is a small inn that is totally charming, with a wonderful staff, beautiful garden and colorful design. I have stayed in Polanco in the past, but this is a wonderful spot from which to explore the city and to be able to walk to great restaurants in the neighborhood. Just book early as it is very popular and fills up fast.
There are a number of new boutique hotels that have recently opened in Roma and Roma Nte. I checked out some of the new ones on my last trip and was very, very impressed. I highly recommend that you try:
La Valise Hotel: At Tonala 53 in Roma Nte., this is a small three room hotel that is beautifully decorated. The rooms are also very lovely. They are also in Tulum and are in process of opening a third location in San Miguel de Allende. It is in a great location in one of the hottest areas of town.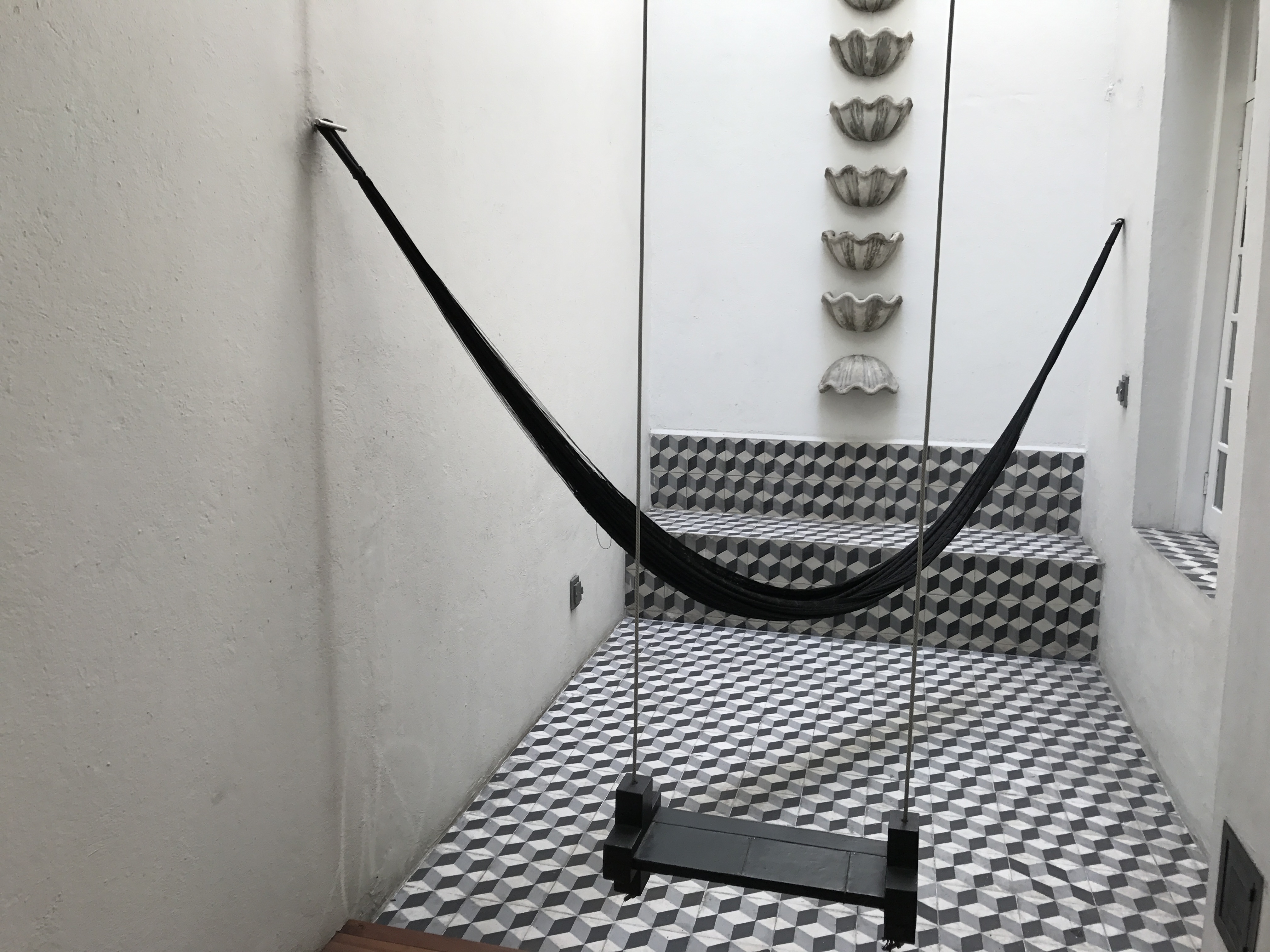 Nima Local House Hotel:  At Colima #236 in Roma, this is a really stunning four-room boutique hotel with beautifully designed rooms. Breakfast is included. I was very impressed with both the design and the helpful staff.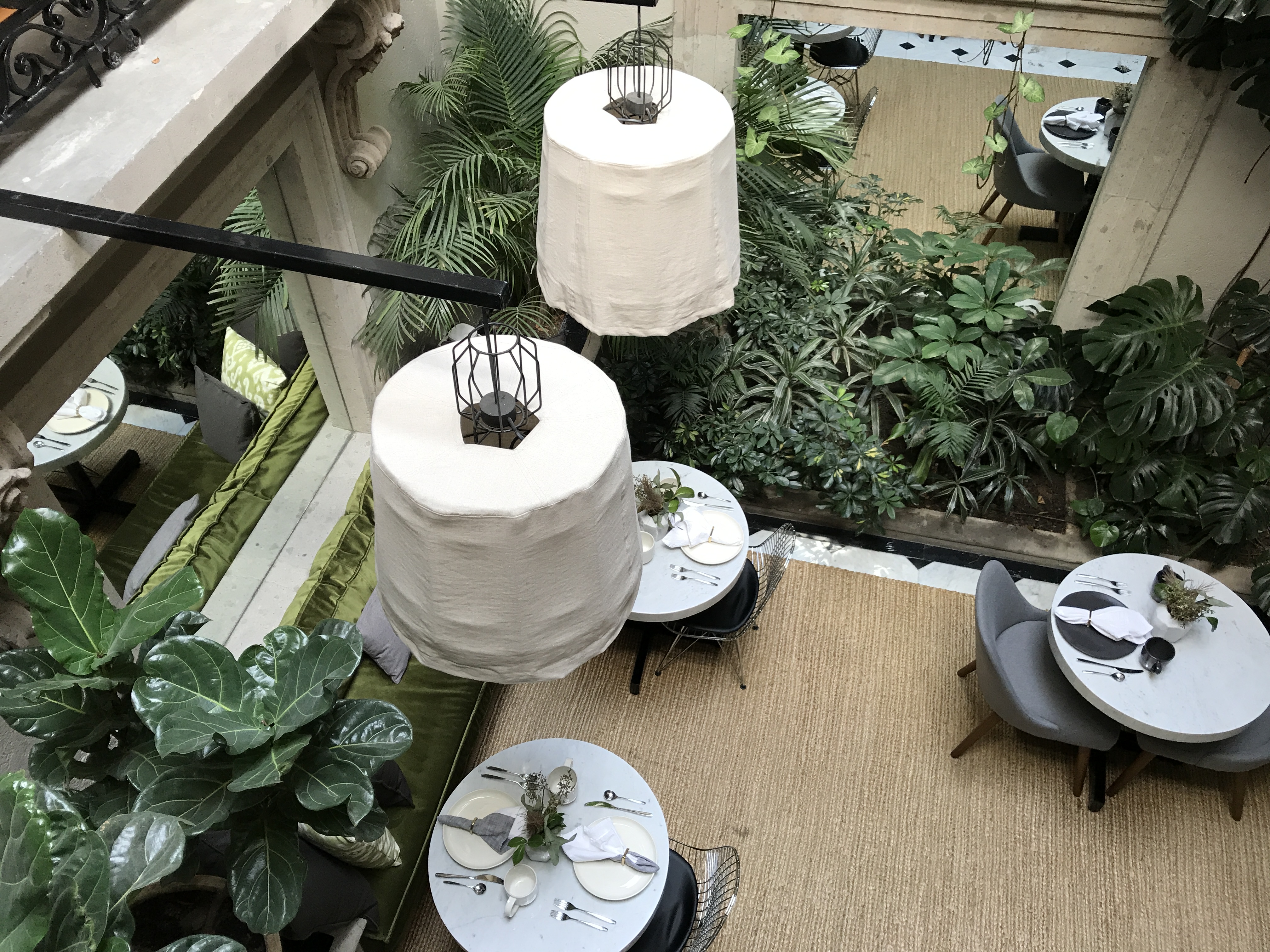 Casa Goliana: Another great Roma Nte. find is the Casa Goliana, a luxury B&B at Guanajuato 199. Located in a restored home, there are  eight beautifully decorated rooms that vary in size and price.  There is a lovely breakfast room and outside patio in the back. The rates are very reasonable. They also have a second location in the San Angel neighborhood.  I will definitely stay there on my next trip to the city. The staff was most helpful as well.
Hotel Villa Condesa: Located at Colima #428 Col. Roma, this is a very lovely, small boutique property. It has lovely common areas and patio seating for breakfast.
For more traditional stays, I recommend:
The Four Seasons, where I have stayed twice, is formal and lovely and has a beautiful courtyard. It, however, looks like any Four Seasons. The Presidente Polanco, an Inter Continental hotel, is also a good, well-located property. It does have a branch of the famous French Restaurant, Au Pied de Cochon, which offers great French classics.
Other friends like the boutique Hotel Gillow, downtown in the historic district, which is a comfortable yet economical hotel. Nearby, if you want more formal and more expensive, is the beautiful Gran Hotel de Ciudad de Mexico with its stunning lobby.
San Miguel friends also, like the Stanza Hotel which is more of a business hotel, but located in a great part of Roma Nte. They like the clean rooms, the price and the breakfast buffet.