Philadelphia has some incredible museums that should not be missed.
Philadelphia Museum of Art, 26th and Benjamin Franklin Parkway: I had been to the Museum in 1996, to see the special Cezanne Exhibition, but had not seen the permanent collection. This is one of the best collections that I have seen and therefore I understand why it is one of the premier art museums in the country. I focused on the Impressionist collection which  featured many works by Monet, Manet, Degas, Renoir, and Cezanne. I also saw the great contemporary art collections with works by Picasso, Klee, Kandinsky and others. I did see a special Chagall Exhibition in the annex building across the street. The Museum setting is really outstanding.
Opened in May, 2021 after a four year renovation, is the first phase of the Core Project designed by Frank Gehry. "Inspired by the integrity of our historic building, Frank Gehry's renovation plan has opened up the museum's interior with more public spaces, more room for art, and easier navigation, all while honoring the original architecture. Nearly 90,000 square feet of space has been repurposed within the main building."
The Rodin Museum: A short walk from the Philadelphia Art Museum is the small Rodin Museum at 22nd St. and Benjamin Franklin Parkway. It has approximately 3 rooms filled with both large and small sculptures by Rodin. The Gates of Hell on the front is a wonderful piece.
The Barnes Foundation: Formerly located in Merrion just west of the city, this is one of the most spectacular private art collections ever amassed. The Museum was moved to a brand new building, next to the Rodin Museum, at 21st St. and Benjamin Franklin Parkway and opened in May 2012. Barnes had left explicit instructions to not move his collection from his mansion in Merrion, but it was decided, amid great controversy that the works be moved to a new museum for better visibility and to better preserve them. It was wonderful to see the pieces again. They actually re-created the rooms as they were originally created and displayed in Merrion by Barnes. Thus, you need to buy your tickets well in advance in order to secure a spot during the day of your visit. The crowds were large and the rooms small, so be patient. The collection is valued at as much as $25 billion and includes 181 paintings by Renoir, 69 by Cezanne and 59 by Matisse, plus others by Seurat and van Gogh. 4200 works were transferred to the new building.
Philadelphia Art Alliance:  Located at 251 S. 18th near Rittenhouse Square, the Art Alliance has a focus on contemporary craft and design. It was established in 1915 by Christine Wetheril Stevenson with the "goal of uniting the arts by presenting music, theater, fine arts, craft and design and literary events in a single venue."  It moved in 1926 to Mrs. Stevenson's family home on Rittenhouse Square.  It has held exhibitions over the years by Mary Cassatt, Andrew Wyeth, Antonio Gaudi, George Nakashima, Man Ray, MC Escher, Walter Gropius and Le Corbusier.  Featured writers, composers and choreographers have presenting programs including E.E. Cummings, Buckminster Fuller, Leonard Bernstein, Dorothy Parker, Martha Graham and Alvin Ailey.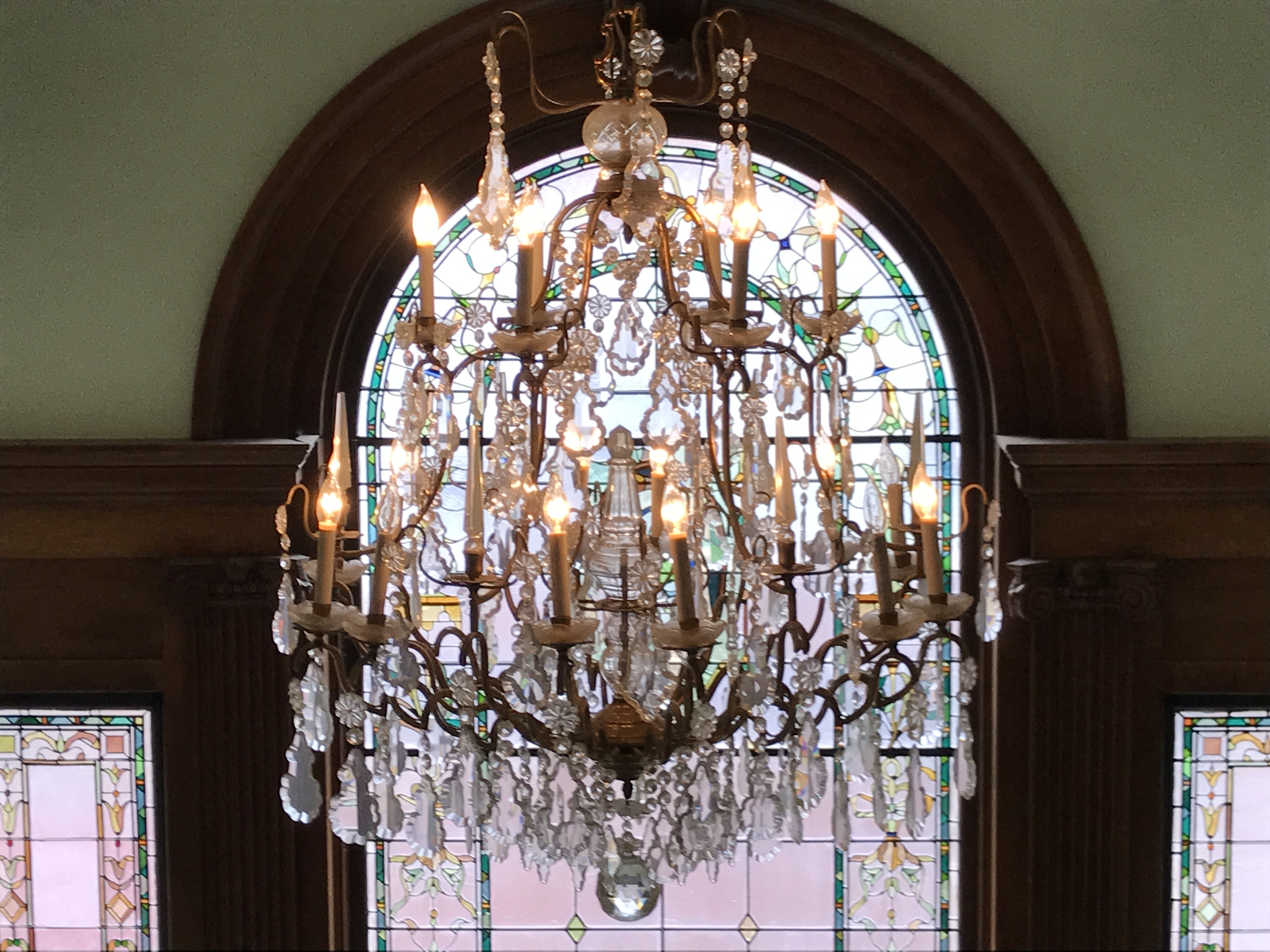 I also recommend the Grounds for Sculpture just 35 miles east of the city in New Jersey. It is just south of Princeton near Trenton in Hamilton NJ. Here you can walk through the 42 acres of beautiful gardens and parklands to view over 270 sculptures from well-known and emerging artists. There are also inside exhibition spaces. It opened in 1992 after the vision of J. Seward Johnson, sculptor and philanthropist. He is known for his large works of such figures as American Gothic and Marilyn Monroe which I first saw in Chicago. You can also see his wonderful pieces that he created from Impressionist paintings. For example, you can admire Renoir's Luncheon of the Boating Parting along the water. I highly suggest eating at Rat's Restaurant for lunch or Sunday brunch, where you can enjoy good food in a building that is meant to look like Monet's home in Giverny, France. It overlooks the water-lily pond complete with boat and the Japanese Footbridge.
The Princeton University Art Museum: Just 45 miles northeast of Philadelphia is this small museum is worth the visit. It has a good permanent collection featuring Asian, American, European, Modern and Contemporary art plus Photography, Prints and Drawings. There are also temporary exhibitions like the one I saw of Rothko to Richter – Mark Making in Abstract Painting. Plus there are many events throughout the year including yoga, outdoor film screenings, lectures and special presentations.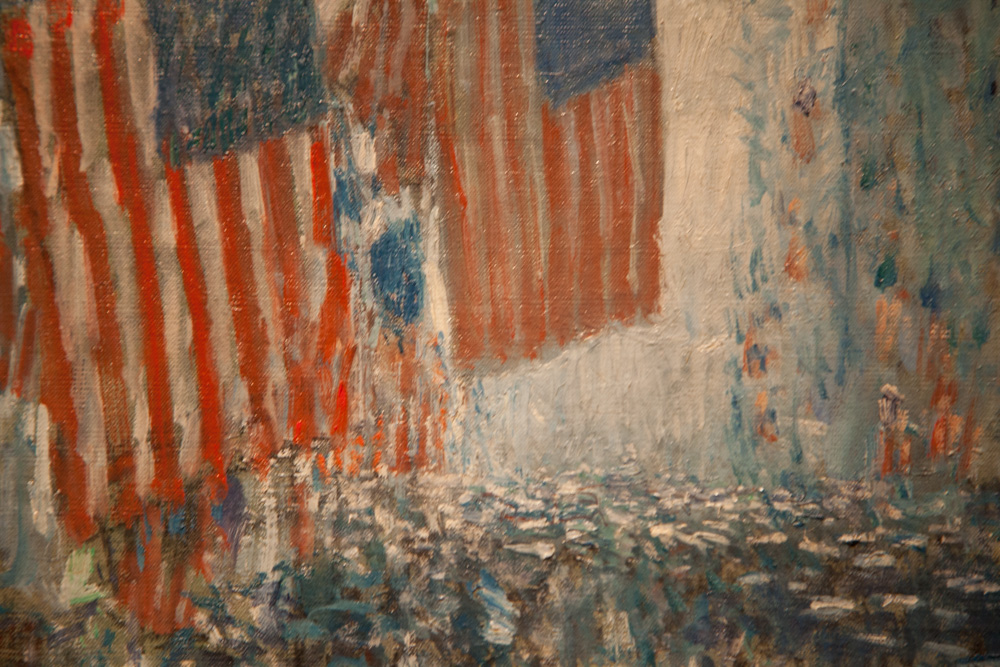 Next time in Philly, I want to visit the Institute of Contemporary Art at the University of Pennsylvania at 118 S. 36th St. and the Pennsylvania Academy of the Fine Arts at 118-128 N. Broad St.