This historic, immigrant neighborhood is today a popular destination with great hotels, restaurants and many art galleries. The galleries tend to be focused south of Delancey on and around Orchard.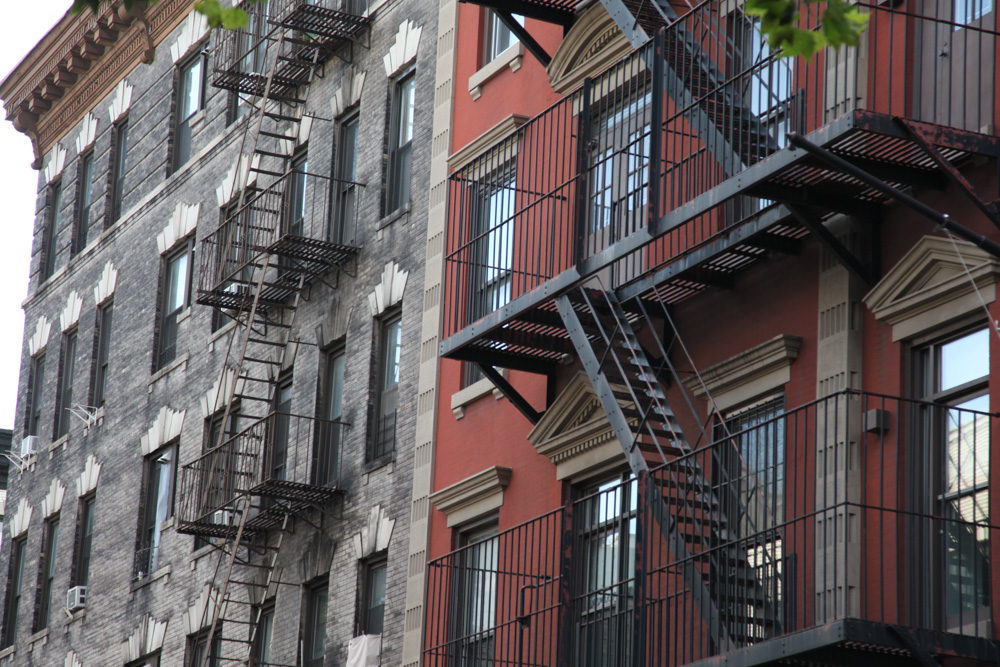 My new finds include:
Russ & Daughters: The original store, since 1914, is at 179 E Houston St. They carry caviar, herring, appetizers, smoked fish, canned goods, bagels and wonderful sweets including chocolates and cookies. I tried two tasty macaroons. They also have a new cafe at 127 Orchard St. which comes highly recommended by locals.
Morgenstern's Finest Ice Cream, 2 Rivington St.: Make sure to stop in this fun store, known for its small-batch ice cream in very creative flavors. I loved the green tea ice cream to which they added pistachios. Other flavors include banana curry, black strap rum, coffee caramel and salted chocolate plus a variety of sorbets.
Sweet Chick: Their lower east side location, at 178 Ludlow St., offers southern specialties for lunch and brunch, including shrimp and grits, chicken and waffles and biscuits and gravy. They have a second location at 164 Bedford Ave. in Brooklyn.
The Ludlow Hotel: 180 Ludlow St. on the lower east side. This is a newer boutique hotel with eclectic rooms and a great atmosphere. It is a perfect spot from which to explore the area.
My brother and his wife just stayed at the Hotel on Rivington at 107 Rivington St. They loved the contemporary design and great location. They also recommended Sauce nearby, a rustic Southern Italian restaurant, at 78 Rivington St.
"I'll have what she's having" is one of the best movie lines ever from the film When Harry Met Sally. The scene was filmed with the couple eating at the famous Katz's Delicatessen at 205 E. Houston St. Since 1888, they are famous for their corned beef, pastrami and brisket. It is huge and has a fun atmosphere. It is well worth the visit for a great NYC experience.
Not far, at 137 E. Houston, is Yonah Schimmel's Knish Bakery which has been selling Jewish comfort food since 1910. Knishes are fried or baked turnovers, filled with meat, kasha/grain or potato.
New Museum: Founded in 1977, The New Museum of Contemporary Art at 235 Bowery, is a highlight of the neighborhood. The sleek building has several floor of exhibition space with a cafe and shop on the first floor. Check out their calendar for current exhibitions.
High on my list for the next trip is to explore the galleries on Orchard St., to visit the Tenement Museum about the history of the neighborhood and Roasting Plant Coffee at 81 Orchard St.
Little Italy is a fun neighborhood to visit. Though a little touristy, it has many restaurants with outdoor seating that are on the pedestrian zone.