---
Become a local and check out the many markets of San Miguel.
At Ancha de San Antonio #123, Mercado Sano features permanent stands, on two levels, by local purveyors of organic produce, breads, cheeses, eggs, milk,  coffees and coffee drinks, olive oils and other products. I love Tito's coffee shop on the first level and will often meet local friends there. Upstairs in the rear, is an attractive new coffee shop, Santo Remedio, selling pastries, tea chocolates and more.
Mercado Sano is host to the Saturday Organic Market or Tosma Mercado De Productores.This is a large farmer's market featuring fruits and vegetables, local food vendors and craft items, I always love La Panaderia Buena Vida for their multi-grain bread, muffins and yes a few cookies for the week, plus the dark chocolate from a new vendor. They also feature live music. I go every Saturday when I am in town.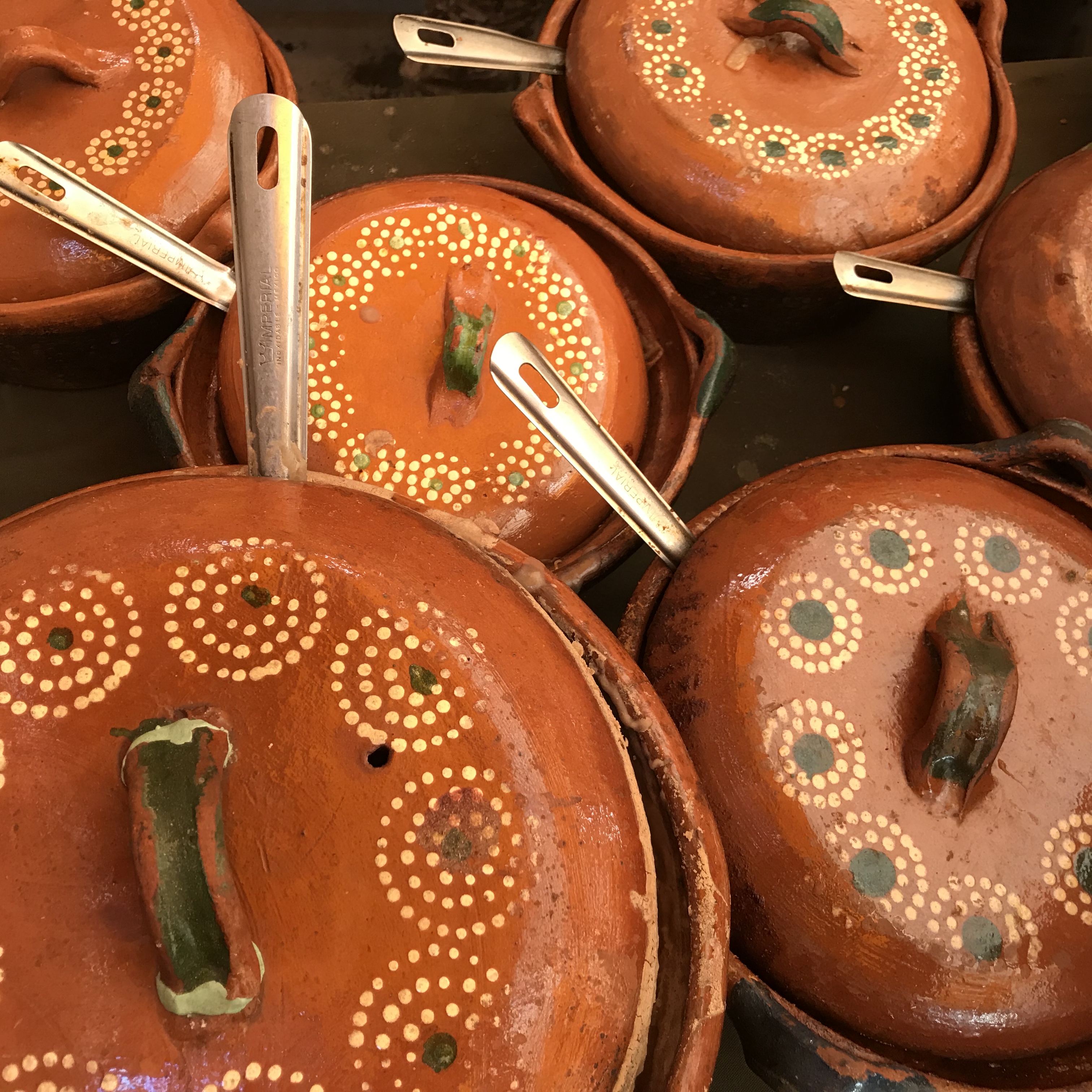 Tianguis del Martes: I just went to my second Tuesday Market which is 1 1/2 miles from the center. Here you will find housewares, clothes, shoes, fruits, vegetables, and all kinds of food. There are hundreds of vendors selling their wares under three large convered structures. It is great fun and a little overwhelming. Watch your wallet, according to the locals. It is on the Salida de Queretaro across from Soriana in the Plaza La Luciérnaga. I highly recommend the experience.
La Pulga monthly Flea market, since 2011,  can be found at Salón los Pinos Salida de Queretaro 145. Here you can find antiques, crafts, food and entertainment. I have enjoyed going several times! I read that they are looking for a new location.
Mercado Ignacio Ramirez: Located a few blocks from the Jardin and behind the Oratorio church, is the main San Miguel covered market built in 1970 in the location of the original market from 1889. Here you will find fresh flowers, produce, meat, chicken and fish as well as food counters in the back.
Mercado de Artesanias or Artisans Market: Walk out of the Mercado Ignacia Ramirez  into several long blocks of great finds. The Mexican pewter is reasonable and great for gifts. Look also for the shop that sells the Mexican oil cloth made into amazing bags, table cloths and other accessories.
Mercado de San Juan de Dios: Six blocks west of the Jardin is the Mercado de San Juan de Dios. It was built in 1992. There are many vendors selling fruit and vegetables plus there are a number of small local food counters offering local specialties. There are also many vendors selling shoes, clothes and other household items.
Three Kings Day and Mercado de Juguetes: Rather than on Christmas morning, Three Kings Day is the day when the children of San Miguel get their gifts. In the streets outside the Mercado de San Juan de Dios, on and just before Three Kings Day on January 6, is the Mercado de Juguetes. This is a perfect time to see the many sellers of toys, clothes, dolls, bicycles, candy and cookies and to watch the frenzied fathers and mothers buying gifts for their children. It is fun and so colorful!! Don't miss it.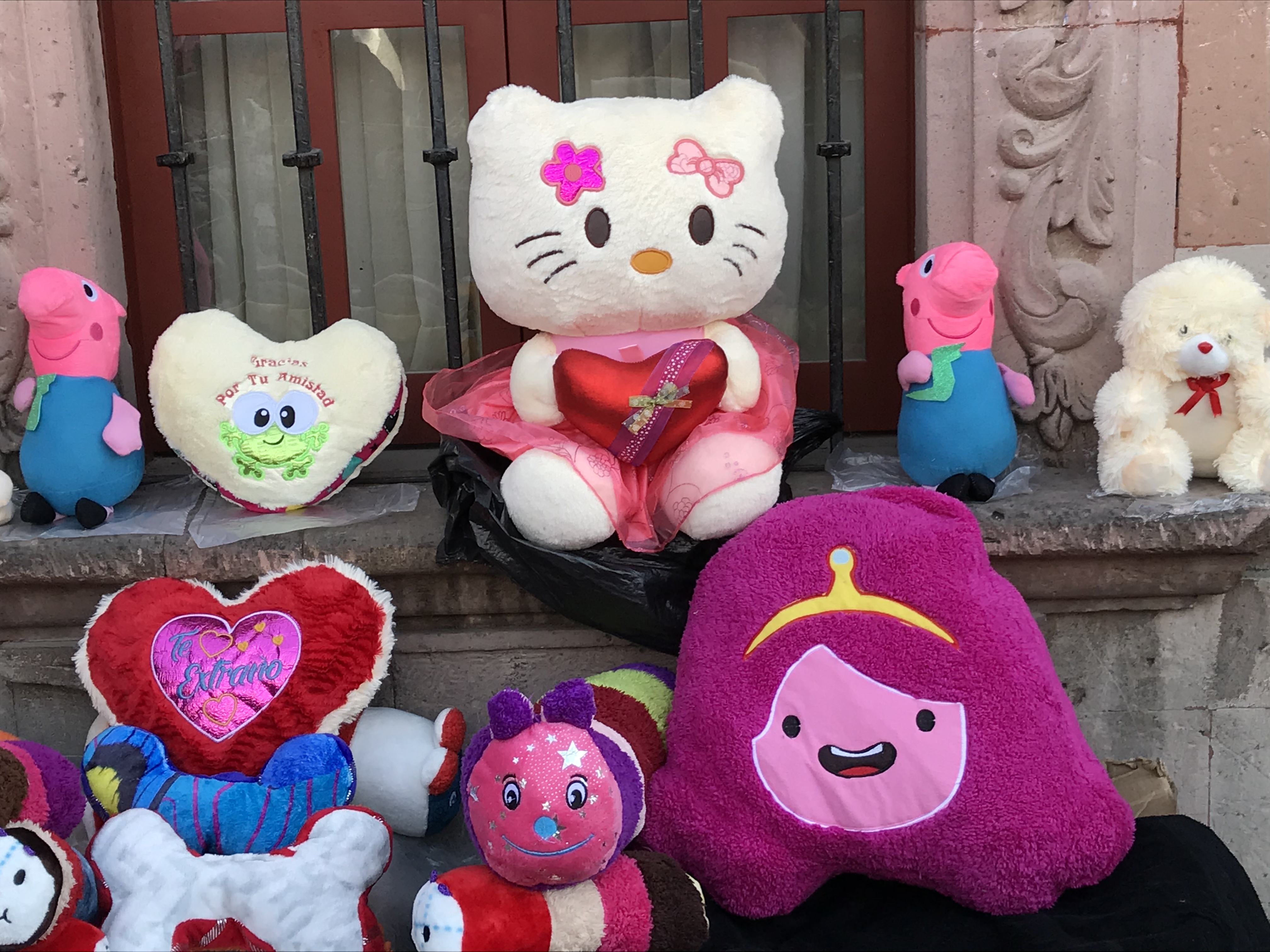 Opened in early 2022 is a small weekend market, Mercadito de San Miguel, on Calle Cinco de Mayo just up hill from Salida de Celaya. They have crafts, vegetables and food for purchase.