To avoid the tourists I chose to stay in St. Roche which is a gentrifying area of Quebec outside the walls. My hotel, the Hotel Le Vincent at 295 Rue Saint Vallier Est, is a small boutique hotel with contemporary sleek rooms and a nice lobby where an included breakfast is served each morning. The staff is so friendly and really helpful in the ways to explore the city and what restaurants to try.
The area around the hotel has some great new contemporary architecture which is in contrast to the older French architecture in other areas. The nearby restaurants are some of the best in town.
Another great option is the well-known Auberge Saint Antoine. This is a stylish, luxury boutique hotel that you might want to experience if you want to be in an older part of town near the Old Port. It is a Relais & Chateaux property.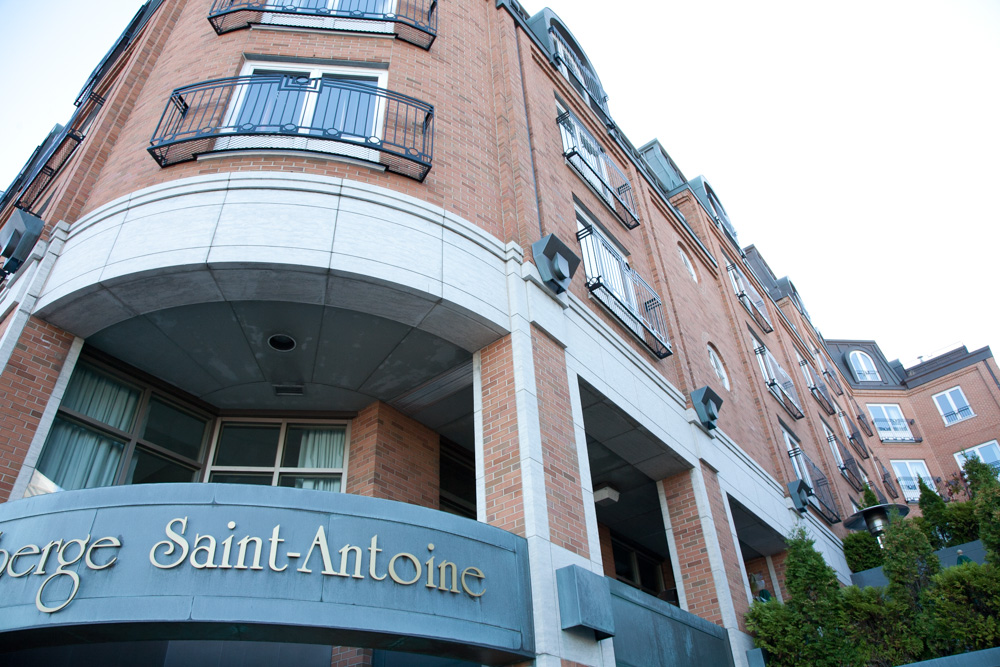 Another option is the famous Fairmont Chateau Frontenac, the famous, luxury hotel in the heart of the old city. The hotel is undergoing an extensive renovation project. It is great to see but I feel it is more of a tourist attraction. I would see it or take a tour and stay at a smaller boutique property.