Thanks to an article in the NY Times in March, 2015 I learned about Troy. Just 8 miles north of Albany along the Hudson River, Troy is a town of 50,000 that is seeing a big comeback. It is attracting transplants from NYC and Brooklyn, according to locals. Well-worth the visit is to see its beautiful 19th century downtown with great preserved Victorian architecture. You feel like you are in a different era.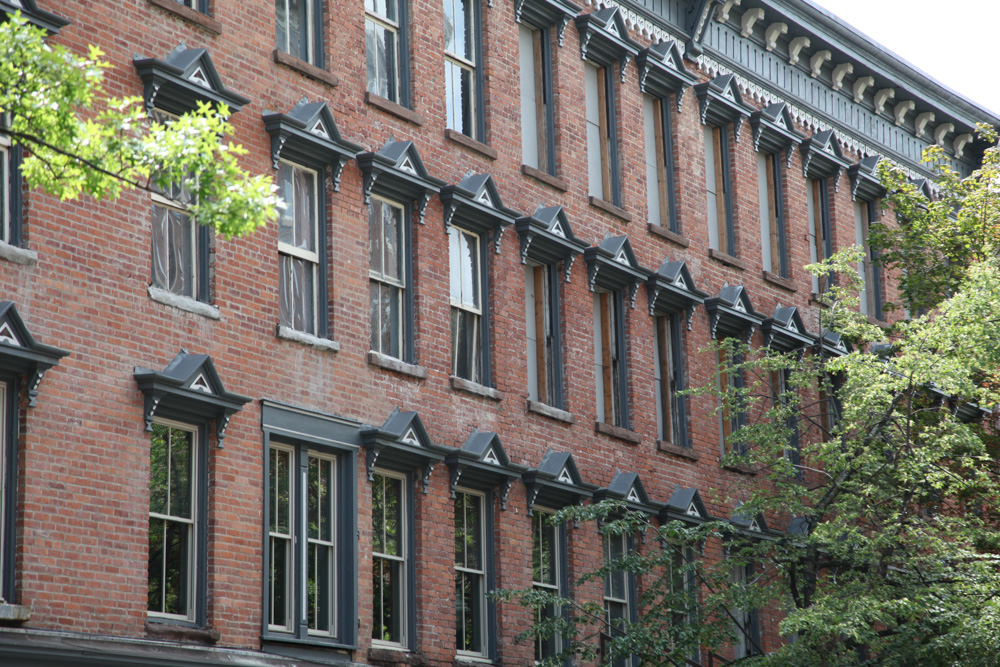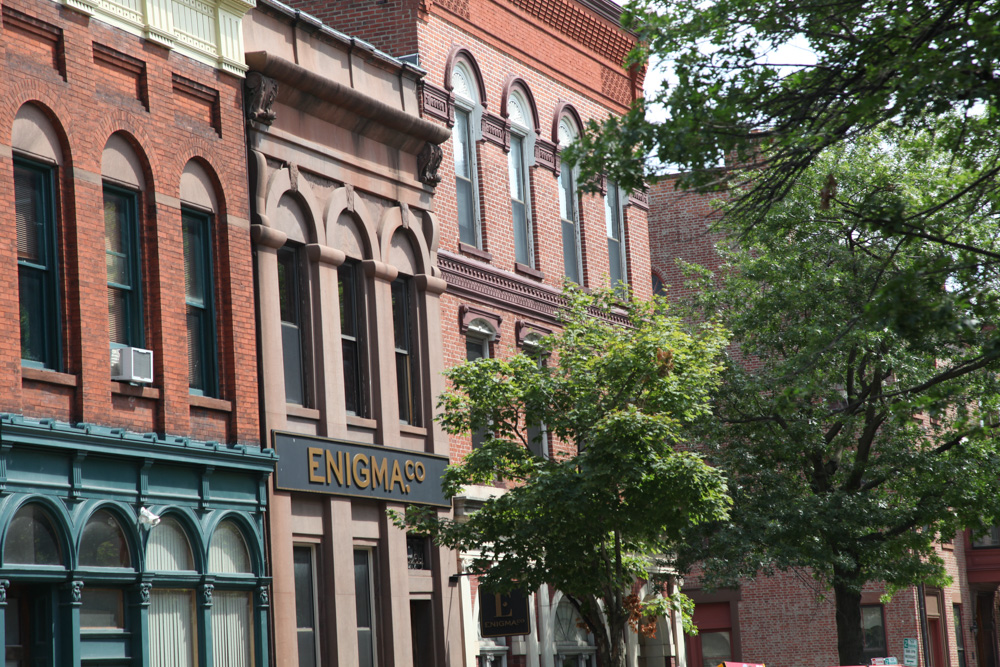 Today there are fun restaurants, shops, a microbrewery and a concert venue to explore.  My favorites include:
Lucas Confectionery Wine Bar: This is a fun spot that is located at 12 Second St. in downtown Troy. It features a large menu of beer, wine, ciders, creative small plates, cheese plates and charcuterie. You can also stop in for a coffee or tea in the afternoon.
Next door was Peck's Arcade., which is now Donna's Italian Restaurant. Constructed in 1874, the building was a former hotel and boarding house that was constructed in 1874. In 1883, Peck's Arcade opened as a department store.  They feature pizzas, pastas, salads and other entrees.
For shopping there are a number of galleries and shops including Weathered Wood, 13 Second St., which sells crafts and art made of wood and Market Block Books at 290 River Street with a good selection of books.
Funcycled,  now at 336 Congress St., features attractive repurposed and custom designed furniture.
Rare Form Brewing Company is a craft brewery opened in 2014 at 90 Congress Street. Make sure to visit their taproom which is supposed to have some great snacks to nibble on while tasting.
The Whistling Kettle Tea Shop & Cafe: At 252 Broadway, this cafe features a large selection of sandwiches, soups, salads, crepes and sweet crepes. They have a selection of more than 135 loose teas which you can buy. They also offer a traditional afternoon tea!