Here are our top suggestions on what to do in Bentonville:
Compton Gardens: Walk north through this wooded property, at 312 N. Main St., to the Crystal Bridges Museum of American Art.

Wal-Mart Visitors Center: Though I am not a huge Wal-Mart fan, I do think the Visitors Center is worth a visit to learn about the history of this great American success story. Here on the site of Sam Walton's first five and dime store, opened in 1950, you will see displays and artifacts about how the company grew from a single store to a huge retailer today. I loved seeing Walton's office and pick-up truck. There is also a colorful vintage café, The Spark Cafe Soda Fountain,  serving ice cream, baked goods and coffee. It is at 105 N. Main, on the square in Bentonville.
Crystal Bridges Museum of American Art: The reason for my trip was to see the recently opened art museum which has been featured on television and in many newspaper and magazine articles since it opened in November 2011. It features more than 400 works by American masters that have been collected by Alice Walton, the daughter of the Wal-Mart founder. Designed by the well-known Moshe Safdie, the wood, stone and glass museum fits beautifully into the site. Plan on spending the day!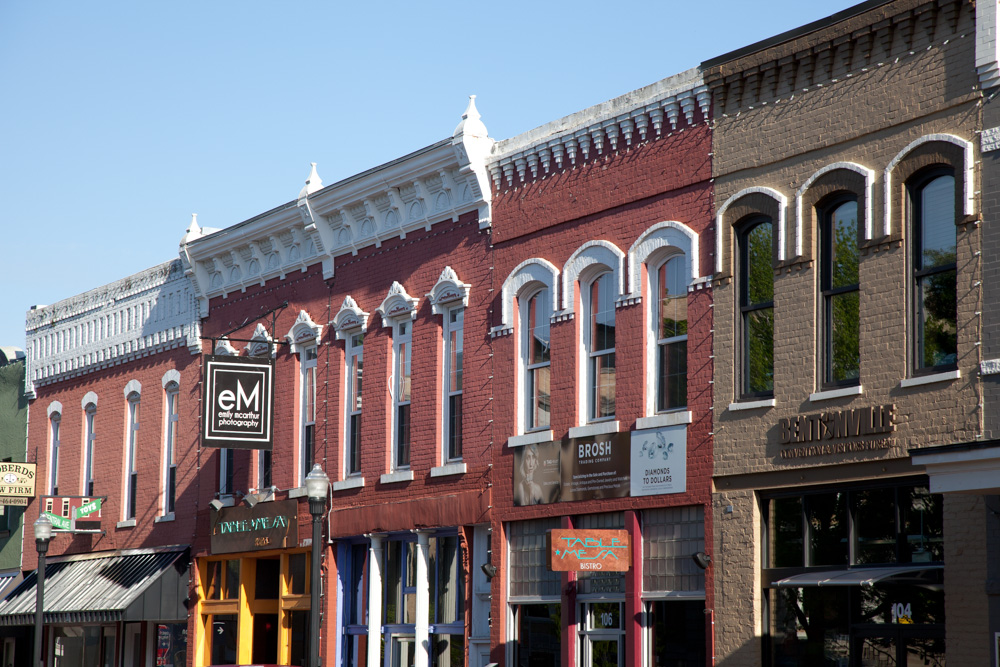 Opened in February, 2020 is The Momentary, a contemporary art annex to Crystal Bridges located  along the Razorback Regional Greenway near 8th Street Market. They "transformed a decommissioned 63,000-square-foot cheese factory into a multidisciplinary space for visual and performing arts, culinary experiences, festivals, artists-in-residence, and more."  There are also options for food and drink as well. 507 SE E St,