There is much to see in the area in and around Fredericksburg. Try to schedule your visit during the wildflower and bluebonnet season in the Spring, as they are really wonderful to see! In addition to seeing wildflowers, you can buy peaches in one of the many roadside stands, buy lavender and lavender products, shop for antiques or hike or go horseback riding.
Make sure to visit:
LBJ Ranch District: As part of the Lyndon B. Johnson National Historic Parks, this should not be missed. Here the National Park Service offers free public access to the ranch which includes the lovely Texas Whitehouse, LBJ's Birthplace, the Johnson family cemetery, the old Junction School, LBJ's grandparents' home and the ranch showbarn. You can even see a small Air Force One that was used to land at the ranch. Stop in at the visitors center, just east of Fredericksburg, to get a free driving permit. There is a small charge for group tours of his home and office. His boyhood home is also open for visits, 30 miles away in Johnson City.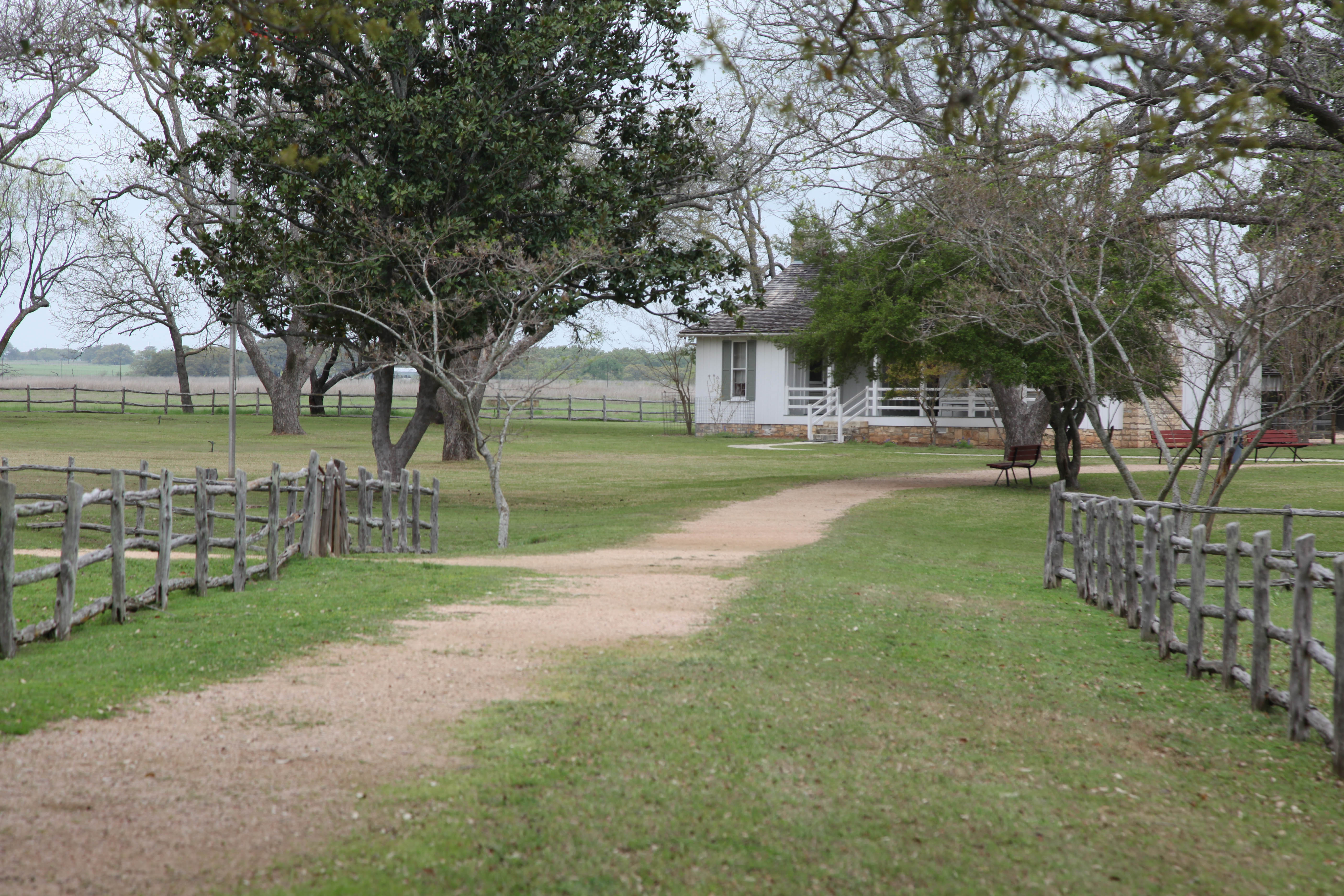 National Museum of the Pacific War: This museum is not to be missed when you are in town. Admiral Chester Nimitz was born in Fredericksburg in 1885. During WWII, Nimitz served as Commander in Chief of the US Pacific Fleet for the US Navy.
Due to his connection in Fredericksburg, here you will find the National Museum of the Pacific War with wonderful exhibits. You can visit the Admiral Nimitz Museum in the old Nimitz Hotel, the George Bush Gallery of the Pacific War, the Plaza of the Presidents, the Japanese Garden of Peace, the Memorial Walk and Pacific Combat Zone. There are planes, a PT boat plus really well done exhibitions about the Japanese attack on Pearl Harbor and their final surrender. 340 E Main.  
Downtown Fredericksburg has a number of galleries and stores to explore, so make sure to allow some time to explore. It is listed in the National Register of Historic Places as a National Historic District.
On the way to Fredericksburg from San Antonio, by way of I-10 and Hwy 87, Boerne TX is supposed to be a fun town to explore. If you get to Comfort, Highs Cafe and Store, is also recommended for breakfast or lunch. 726 High St.