Matlacha is a colorful, funky town that is well-worth the detour. It is located south of Punta Gorda, west of Cape Coral and north of Ft. Myers. Make sure to spend some time on the way to Sanibel and Captiva. Sunday afternoon seems to be a great time to visit as there is live music in several of the bars/restaurants. Due to the damage caused by Hurricane Ian in September, 2022, some sites, restaurants and hotels might be closed. So please check before you travel.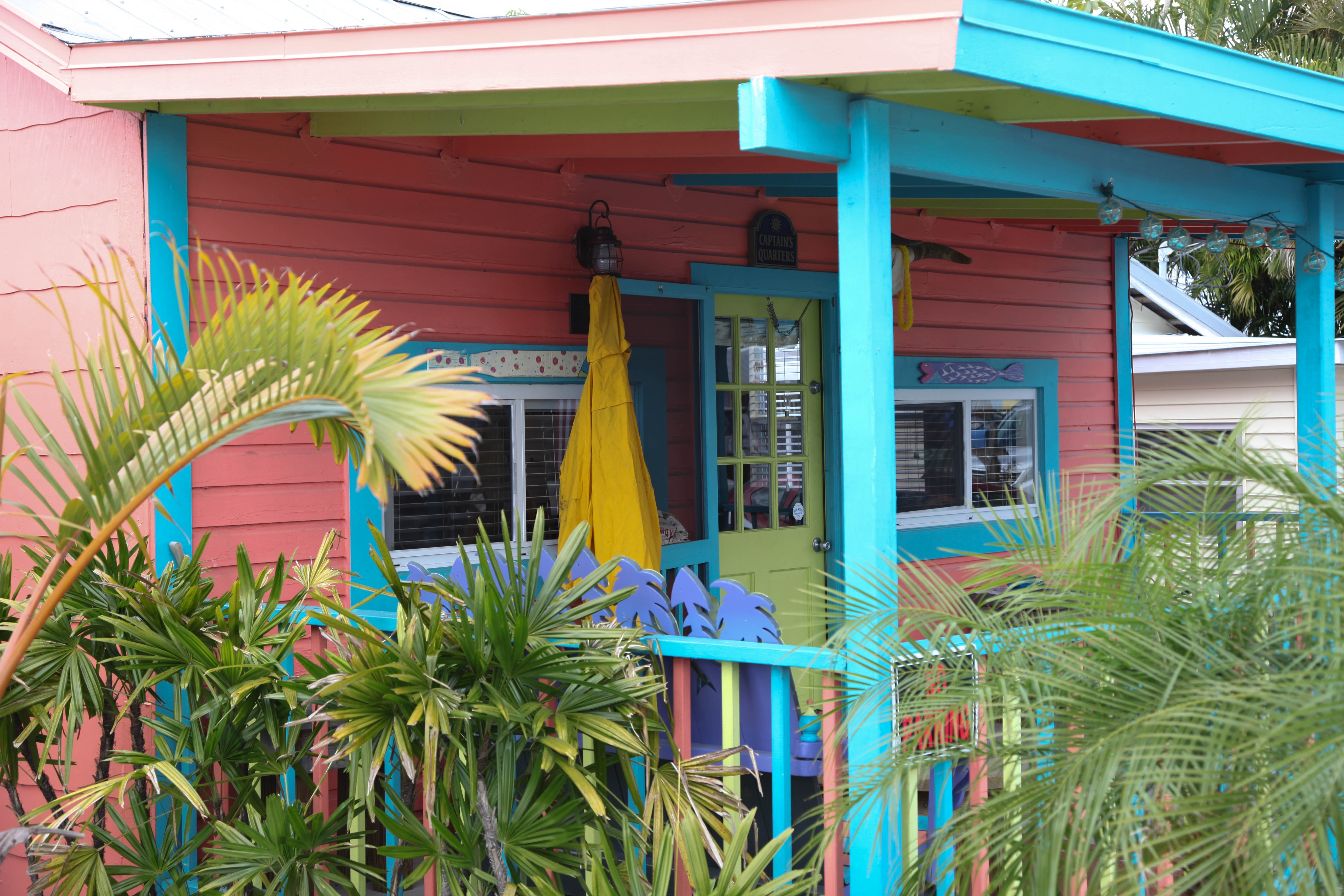 I highly recommend walking along Pine Island Road and the surrounding neighborhood, plus exploring the several shops and galleries. Many of the buildings and homes are painted in bright colors and there are a number of street art pieces as well.
Leoma Lovegrove Gallery has great works by this local artist. Don't miss the patio area and garden in the back with a painted trailer. Her website biography describes her as a "Florida artist, impressionist painter, wife, celebrity, local historian, patriotic, colorful, energetic, business savvy, kooky, vibrant, marketing genius, Midwest transplant, animal lover, fisherwoman, devoted friend and did we mention colorful?" 4637 Pine Island Rd. NW.
To stay in the area a Chicago friend recommends the Tarpon Lodge just to the west on Pine Island in Bokeelia. It is an historic lodge from 1944 on the water along with a number of cottages. They also have a sister property Cabbage Key with six rooms and eight private cottages. Onsite is the Old House Restaurant, open for breakfast, lunch or dinner. You can take the boat over for lunch. You can eat with views of the marina nd sound.