Every time I go to New Orleans there are more and more fun things to do and explore. Make sure to venture out of the touristy areas and visit the up and coming neighborhoods. My top recommendations include:
The French Quarter: I have been going to The French Quarter for almost 40 years. This is my favorite area. I love walking, listening to music and eating some great, great food. The architecture is really amazing. I have never seen it look so clean and so good! But once I experienced Bourbon Street, I avoided it totally by walking Royal, Chartres or Dauphine, which are far nicer. Whereas, once I used to always stay in the Quarter, I now prefer to stay outside and to go there to visit.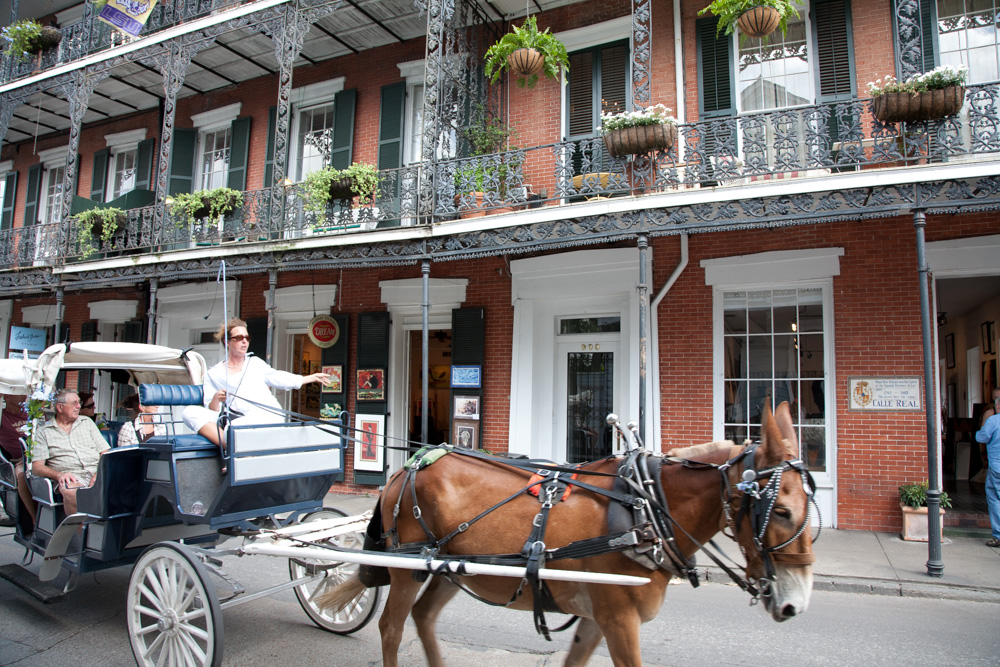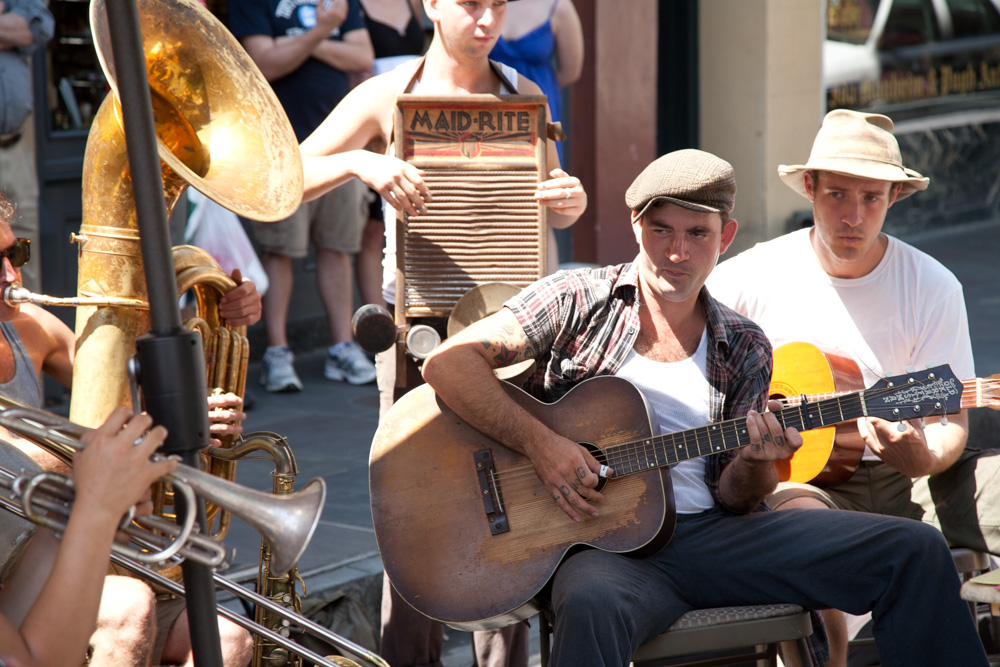 Royal Street Galleries: I enjoy walking along Royal and checking out the antique stores and galleries. M. S. Rau is known for its fine arts and antiques at 630 Royal.
Bourbon Street is great to experience in small doses as it can be a little crowded and tacky. But you need to see it. Stop in at Maison Bourbon to listen to some great jazz. Around the corner is Preservation Hall at 726 St. Peter. Check out a performance of this legendary New Orleans jazz venue. Have a drink at Pat O'Brien's at 718 St. Peter. The outdoor patio is great on a warm night.
For the first time, on a previous trip, I stayed in Faubourg Marigny which is across Esplanade Ave. from the French Quarter. It has some really wonderful restored Creole-style cottages. I like being in a quiet neighborhood but within walking distance to the Quarter. It has become a lively neighborhood with good restaurants and music clubs. I went to Frenchmen Street which is a great alternative to Bourbon Street. There are some great music venues here in the three block strip of clubs and restaurants. I really liked the vibe and uncrowded streets. I liked The Spotted Cat at #623 Frenchman St.
St. Louis Cathedral and Jackson Square: An attractive square with many artists showing their work surrounding this Cathedral which was dedicated in 1794.
Once a month the Arts Council of New Orleans has an art market featuring art and handicrafts from local artists. It is at the corner of S. Carrollton and S. Claiborne Avenue in Uptown. You can take the Saint Charles Streetcar line to the last stop.

I really like the restaurants, art galleries and antique stores on Magazine Street which starts at Canal Street and runs through the Garden District and Uptown all the way to Audubon Park. It is not touristy compared to the French Quarter, so make sure to add it to your list of things to see and do. The street is quite long and is comprised of five major zones or areas spanning 72 blocks.
My favorite areas are between Louisiana and Napoleon and Napoleon to Jefferson. These two have the best shops, galleries and restaurants in my opinion. 

Walk or drive through the Garden District with its wonderful homes.
My new favorite area is the Warehouse/Arts District. New Orleans has a growing contemporary art scene. Julia Street, between St. Charles and Tchoupitoulas Street, is where most of the galleries are. I thought the quality was really quite good and the galleries most attractive. There are monthly art walks and other events.

The area is also home to the Louisiana Children's Museum, the National World War II Museum, the Contemporary Arts Center and the Ogden Museum of Southern Art.
Contemporary Arts Center: This center features art installations, music, dance and theater performances plus workshops and other events. Make sure to check out the calendar on their website. There is also a small bookstore, gift shop and cafe. 900 Camp St.
Ogden Museum of Southern Art: This is a wonderful museum that should be added to your list of must-sees when in town. They have 5 floors of exhibition spaces, including a rooftop gallery with sculptures and great views of the area. They feature temporary exhibitions as well as paintings, photography and crafts from their permanent collection. 925 Camp St.
National WWII Museum: Across from the Ogden Museum is the large museum dedicated to World War II with exhibitions, memorabilia and more.  They also have films, restaurant and other entertainment. 945 Magazine St.
Easter was a festive time to be in New Orleans. There are three parades on Easter Sunday in the French Quarter which are quite fun! A lot tamer than Mardi Gras.
The Voodoo Museum, located at 724 Dumaine Street is also worth the visit.
Edgar Degas House, 2306 Esplanade Ave.: Famed French painter Edgar Degas' mother and grandmother were born in New Orleans. For five months in 1872 and 1873, he visited and lived in New Orleans, where he painted some of his most celebrated works. Guided tours are available by reservation. There is also a bed and breakfast where you can stay at the property.
Backstreet Cultural Museum: This small museum at 1116 Henriette Delille St. is worth the visit. It is home to collections of costumes, artifacts, memorabilia, photographs, films and other materials important to the African American culture of New Orleans. I particularly enjoyed the displays of the costumes and Mardi Gras Indian regalia used in the local parades in Treme.
St. Augustine Catholic Church: This Catholic church was founded in 1841 by free people of color who actually bought pews for slaves to make sure they had a place to worship. What was moving was the Tomb of the Unknown Slave outside the church in the garden, consisting of grave crosses, chains and shackles and dedicated to the memory of the many slaves who died in the area and who are buried in unmarked graves. 1210 Gov. Nicholls St.
New Orleans Museum of Art, in the Mid-City neighborhood, is an important institution in the city that was founded in 1910. Today it has a collection of  more than  40,000 pieces. The collection is known for its French and American art, photography and glass plus African and Japanese works. There is also European Renaissance art, Dutch and Flemish paintings, Modern and Contemporary Art, American Modernism and a nice collection of Impressionist works.
Next to the museum is The Sydney and Walda Besthoff Sculpture Garden which has more than sixty pieces. I was excited to see this Sculpture Garden that opened in 2003, as I used to do business with Sydney in a past life when I was a banker. The five acre garden has some lovely pieces by Anish Kapoor, Joel Shapiro, Robert Indiana, Auguste Rodin, Rene Magritte, Henry Moore, Fernando Botero and Barbara Hepworth.
I recently read about the Southern Food & Beverage Museum which is "dedicated to the discovery, understanding and celebration of the food, drink and culture of the world through the eyes of the South." Here you can visit the Museum of the American Cocktail and La Galerie de l'Absinthe.
Active travelers might enjoy one of Fat Tire Tours offerings in New Orleans. They feature bike tours of the French Quarter and Garden District along with neighborhoods beyond the French Quarter and a ghost tour by bike featuring the haunted side of the city. They also have a number of Segway tours.