A short drive from the Kansas City airport and 31 miles north of downtown, is the small river town of Weston, MO. It is a great place to spend a day exploring its antique shops on main street or having lunch or dinner at one of its good restaurants.
As far as restaurants go, one of my favorites include the Avalon Cafe, at 608 Main in a charming old antebellum home from 1847. One of my favorite new spots is Tin Kitchen Southern Smokehouse which is a fun, casual spot at 509 Main, that is known for its barbecue. I thought the brisket sandwich was great.
Tin Kitchen Southern SmokehouseThe casual Weston Cafe at 407 Main St. can be fun for breakfast and lunch.
This was an area of rolling hills known for its tobacco growing and bourbon distilleries. Holladay Distillery/McCormick Distilling Co., founded in 1856, is a great brand to look for. It is the oldest, continuously operating distillery in the country. Tours are now available of the historic buildings plus there is a tasting room. The first time since 1985 they are in production of a bourbon. Their Ben Holladay Bourbon will now be available in the spring of 2022. You can also shop for their products in downtown Weston at McCormick on Main at 420 Main St.
There are now a number of wineries in the area. Our recent finds include: 
Weston Wine Company produces dry reds and whites, semi-sweet red, white and roses and a sweet red, white and apple wine. I enjoyed tasting the King Brilliant Cut, a blend of Norton and Chamburcin. They have a new tasting room, shop and small cafe where you can enjoy a cupcake and wine pairing or a cheese and wine pairing It is now up the street at 540 Main St. 
Pirtle Winery: Since 1978, they feature a large number of reds, whites, roses, fruit wines, port and meads in their downtown Weston tasting room. The grapes are grown locally. 501 Spring St. 
Just north of downtown Weston is Green Dirt Farm Creamery at 1099 Welt Street. They share space for a tasting room by TerraVox Vineyards and their TerraVox wines. They make a number of red and white wine. I am a red fan and enjoyed the Norton which is a full-bodied red with notes of dried cherries. Their vineyard is located further south in Parkville.
The Creamery was featured in the Wall Street Journal for its great sheep's milk cheeses which include their Dirt Lover, Woolly Rind, Bossa and Prairie Tomme. On my last trip to the area, I had a really tasty reuben sandwich and sat outside on their patio.
Jowler Creek Vineyard & Winery is northeast Platte City and east of I-29 in rolling countryside. They feature Chambourcin a light-bodied red wine, a full-bodied Norton red wine, a Vignoles white, a blush wine, a semi-dry white, a sweeter red and a dessert wine. 16905 Jowler Creek Rd.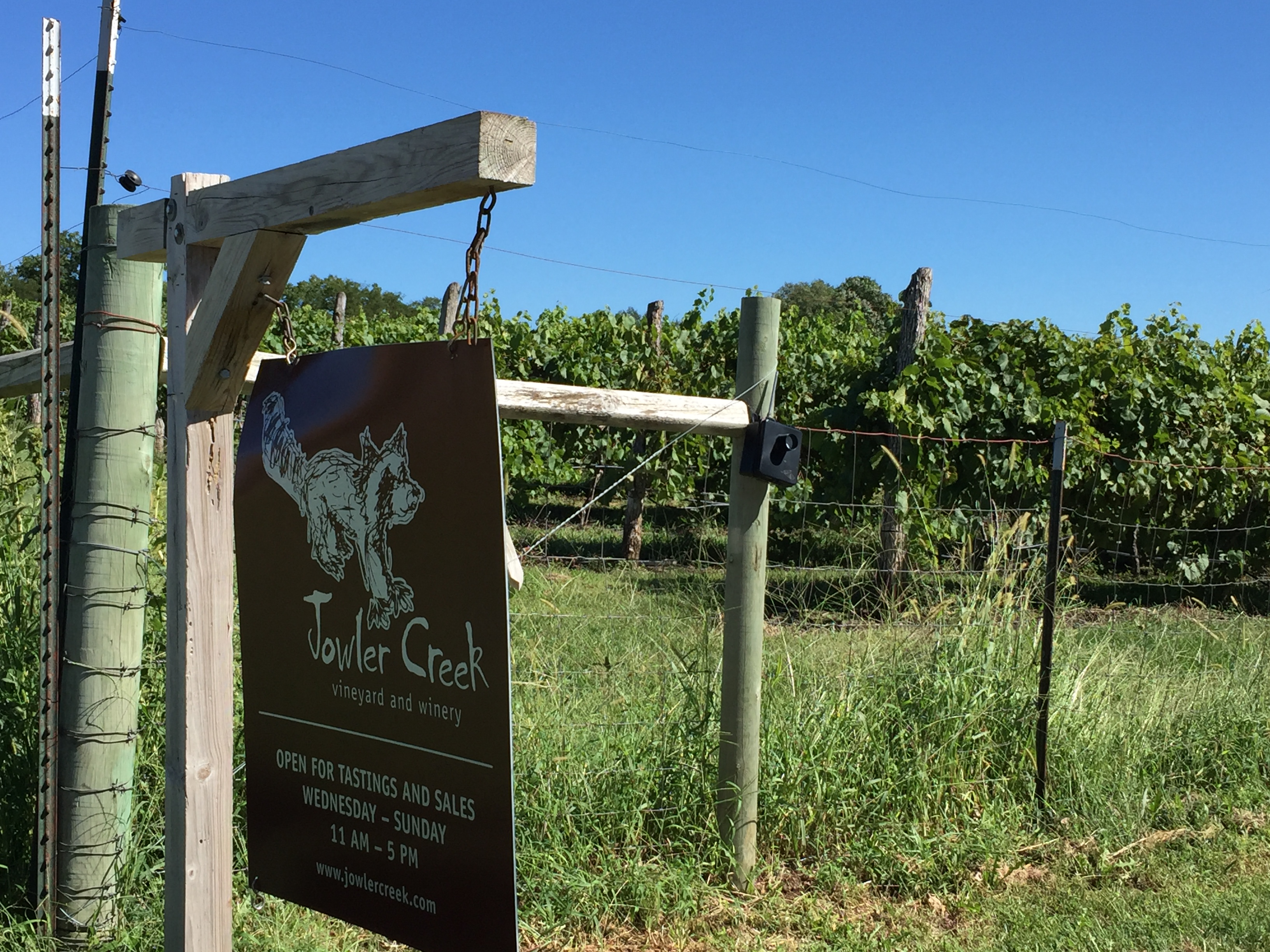 Riverwood Winery is in Rushville north of Weston. They produce a number of white and fruit wines, red whites and dessert and port-style wines. The Norton red, was very good. They have an attractive tasting room at 22200 State Route 45 N.
Weston also has the Weston Brewing Company at 500 Welt St. It is known for its ales and lagers which it now produces more than 15 varieties. Originally established in 1842 by German immigrants, the brewery offers tours, and operates O' Malley's 1842 Pub and the casual American Bowman Restaurant. I recently read that O'Malley's is the oldest bar in the state of Missouri and has a large beer and cocktail menu.  You can also catch some live music on weekends. American Bowman features a menu of pub grub, sandwiches, burgers, salads and several house entree specialties.
There are a number of fun shops to explore on Main St. in Weston. Featuring, gifts, clothing, home accessories and antiques, some of our favorites include:
Mad Potter Studio: At 525 Main, they feature ceramics and pottery for sale.  They produce both functional and decorative ware in porcelain, stoneware, and earthenware.
Celtic Ranch: They carry clothing, jewelry, leather, artisan wares plus Irish whiskey and spirits. They now also have a whiskey tasting room and are offering tastings and special events. 404 Main St. 
Cactus Creek, 400 Main St.: This store is known for its rustic, vintage and Western merchandise. 
Farmer's House Market: At 415 Main St., this store features specialty food items and kitchenware.
In keeping up with Weston's tobacco heritage, cigar aficionados will love Weston Tobacco which has a large selection of hand rolled cigars and a cigar bar. It is located in an old tobacco barn at 357 Main St.
Weston is an easy drive from downtown Kansas City. You can make it a day trip or stay in one of the local B&Bs. The Hatchery House Bed & Breakfast gets very good press and reviews.