Fredericksburg and the Texas Hill Country has some great dining options. Our recommendations include:
Hye Market:  Don't miss this, the Hye Market, from 1886, located in the historic post office. They offer wine tastings and sell wines plus sandwiches and other food items. It has a great atmosphere. I loved my pulled pork sandwich with a sweet potato salad. 10261 Hwy. 290 in Hye, TX.
Otto's German Bistro: This is a casual spot a block from Main St. in Fredericksburg at 316 E. Austin. They feature local, organic produce. I enjoyed a local tempranillo wine and a perfect halibut entree with white asparagus, fiddlehead ferns, fresh foraged mushrooms and a nettle pesto. The night I went, they also featured beef, a wurst plate, a duck schnitzel and several appetizers. The local Pedernales Tempranillo was a great wine pick. Its focus is on the German traditons in Texas.
Next door is their other venture, Tubby's Ice House, featuring a large selection of tacos and other Mexican street food. 318 E. Austin.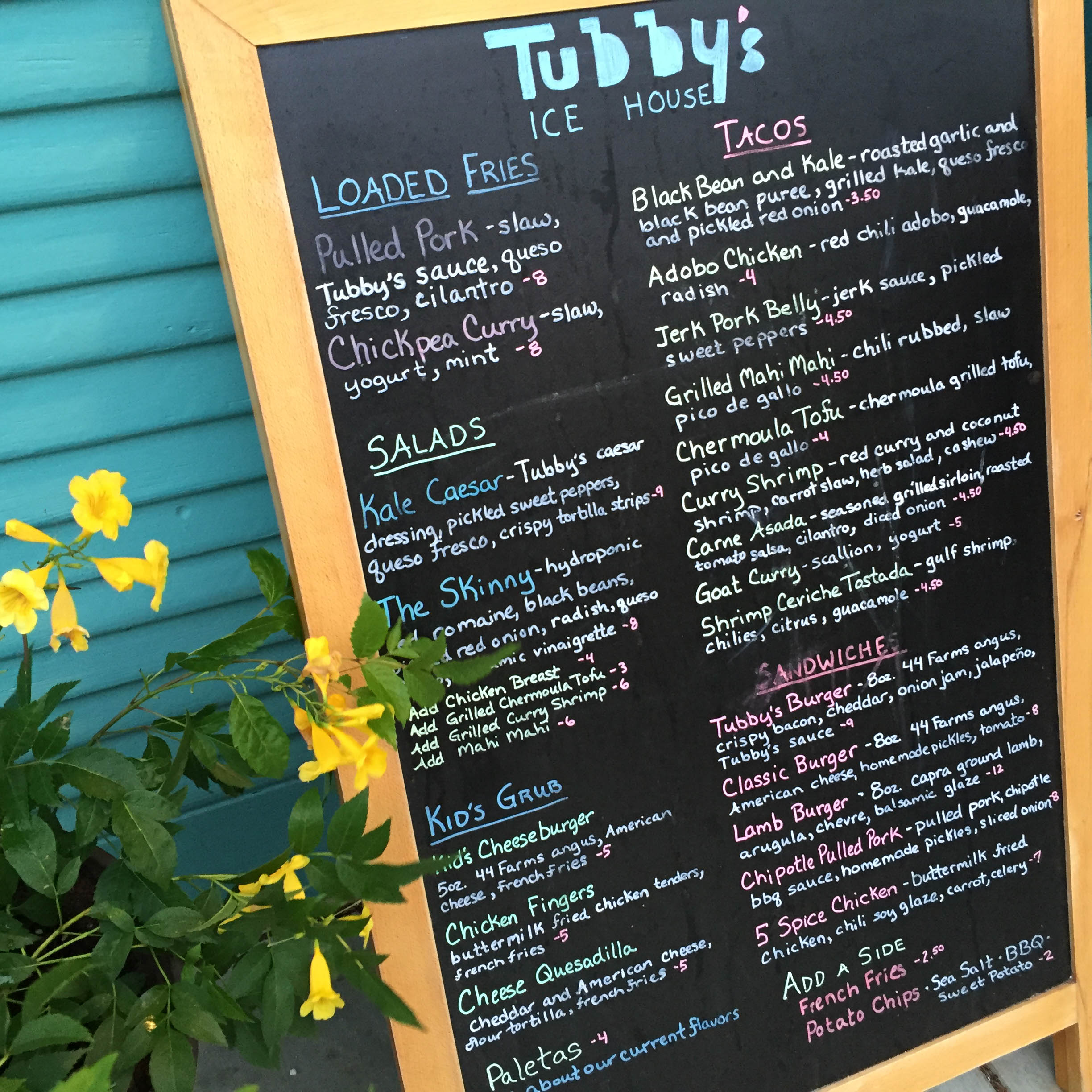 Vaudeville: Located in Fredericksburg at 210 E. Main St., this is an attractive art gallery and store carrying home home furnishings and accessories, jewelry plus gourmet food items, wine and beer. Downstairs is an attractive Bistro featuring sandwiches, salads, coffee, pastries and more. Their V Supper Club features tasting menus on the weekend, brunch on Sunday and a prix fixe dinner on Monday evenings. 
Fredericksburg Herb Farm/Farm Haus Bistro: At 405 Whitney, it comes highly recommended as a good spot for fresh local ingredients with dining rooms overlooking gardens on the property.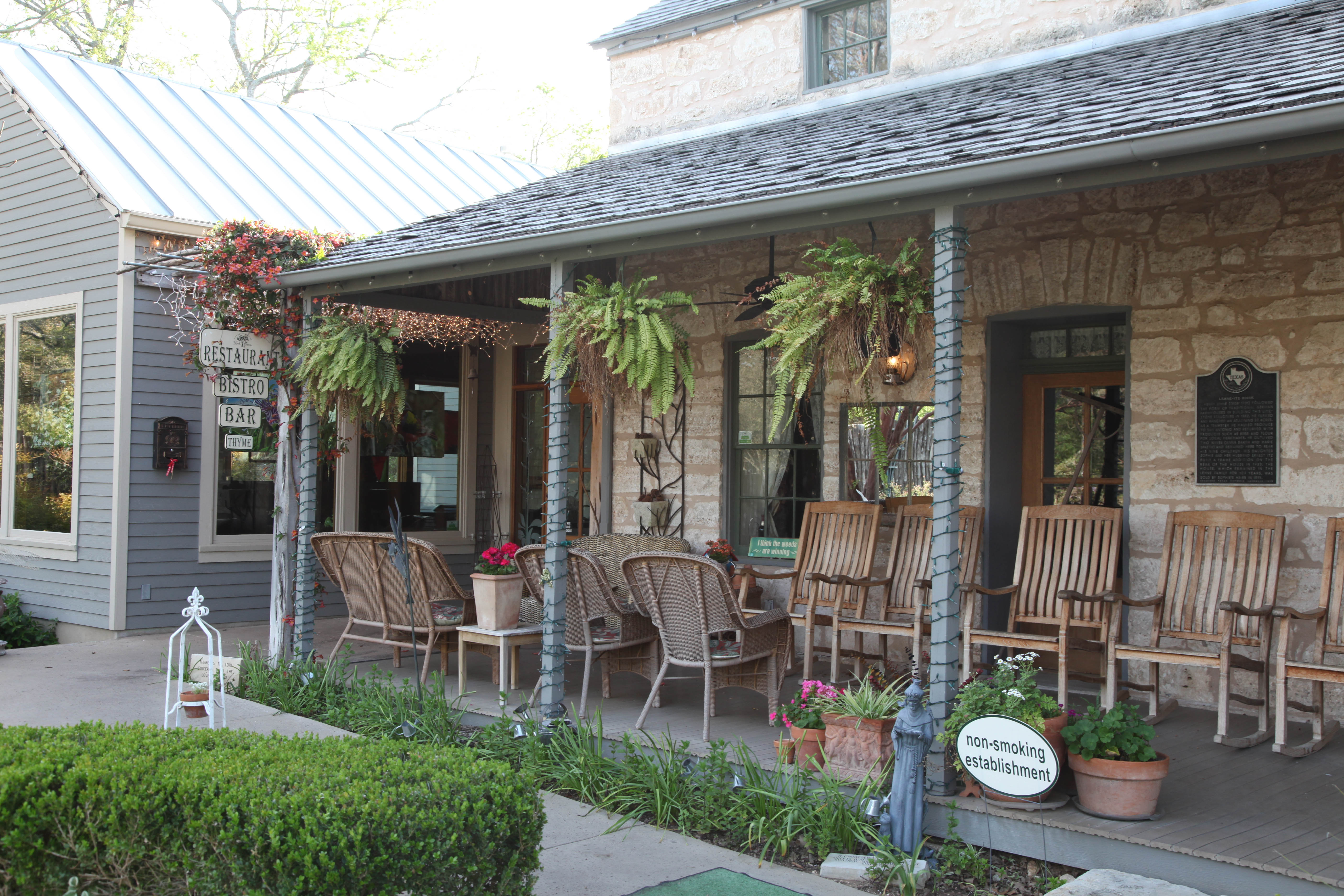 Cabernet Grill: Just south of downtown, in The Cotton Gin Village, is the very good, Cabernet Grill. It has a warm, comfortable decor and features seafood, steaks, wild game and ranch fare. I enjoyed a very good meal, the Oak Smoked Pork Tenderloin with Granny Smith apples, cranberries, dates and candied pecans topped with a bourbon demi-glace.
For coffee there is Java Ranch Espresso Bar & Cafe, a fun coffee shop, at 114 E. Main and Caliche Coffee Bar & Roastery at 338 W. Main. 
August E's: Locals recommend this upscale restaurant with an art oriented contemporary decor. They feature sushi, steaks and seafood. 203 E. San Antonio Ave.

Rathskeller: Located in an old stone building from the 1880's, this downstairs, casual restaurant, is perfect for breakfast, lunch and dinner. 260 E. Main St.
Sunset Grill New American Bistro is good for breakfast and lunch. 902 S. Adams. Also good for breakfast or lunch is the Old German Bakery & Restaurant at 225 W. Main St.
Clear River Ice Cream, Bakery and Deli: Make sure to stop in for a treat while exploring the shops of downtown Fredericksburg. 138 E. Main.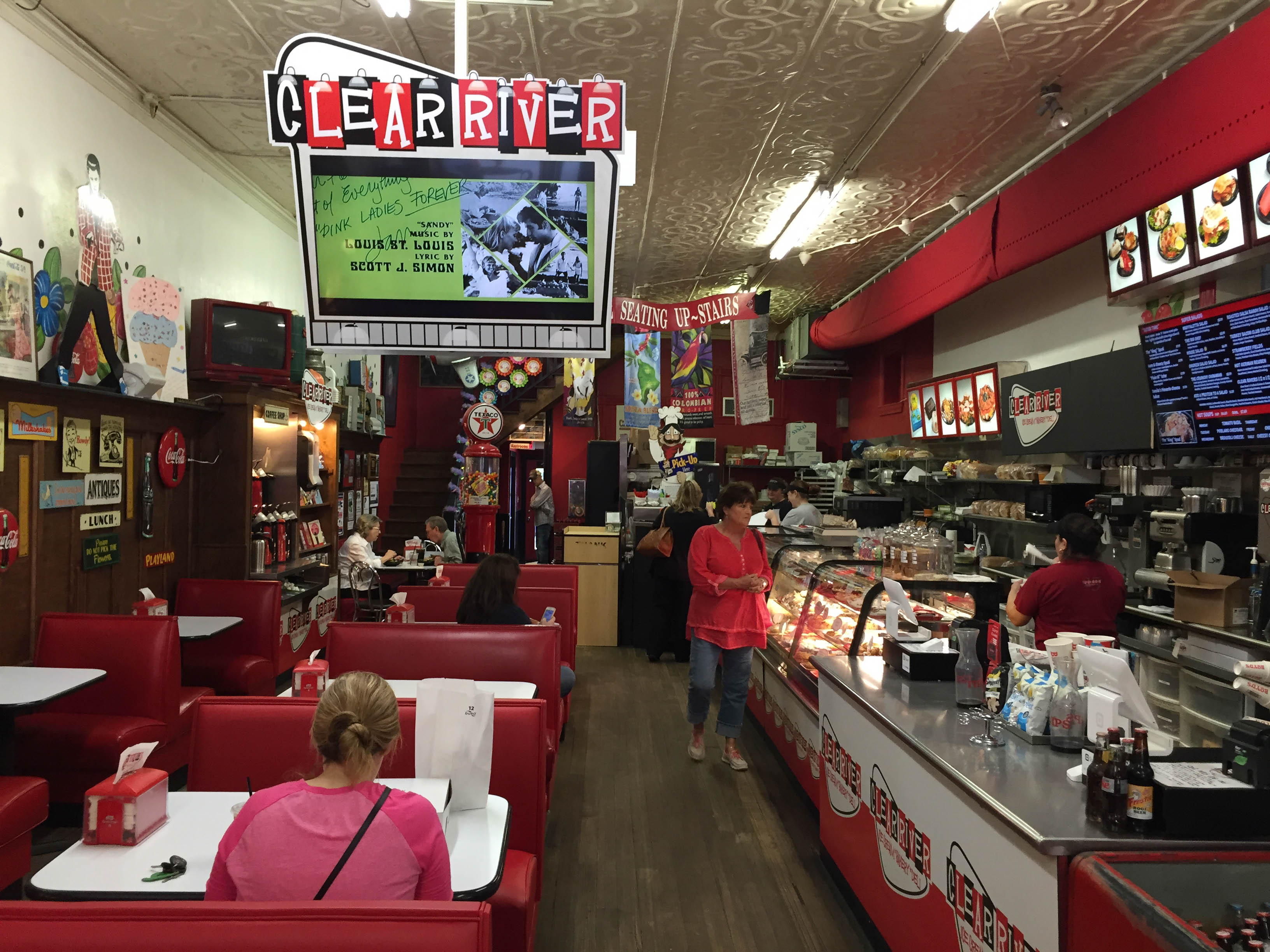 Also recommended is the Fredericksburg Pie Company which features a large selection of fruit and pecan pies along with quilts, antiques and home accessories. 108 E. Austin St.  Woerner Warehouse is  a casual spot for breakfast and lunch at 305 S. Lincoln St. and Texas Sunrise (formerly a Squeeze In location) for a casual breakfast of omelettes, eggs benedict and more. 105 S. Adams St.
Also fun is the Weingarten or wine garden for the Pontotoc Vineyard at 320 W. Main St. The vineyard, started in 1872, is located in Pontotoc, TX north of Fredericksburg. The Weingarten is located downtown in a stone cottage in a stone walled courtyard. They are known for their tempranillos. The Weingarten is a family oriented space as well with communal tables.
Other tasting rooms to check out are the  Narrow Path Winery tasting room 113 E. Main St. and Elk Store Winery & Distillery at 327 E. Main St. which features their own rums, gins, brandies, whiskey and moonshine along with cocktails and a large selection of wines.
Das Peach Haus is located at 1406 US 87 South in Fredericksburg. It is a retail store that features jams, jellies, sauces, soups, mustards, salsas and other food items. You can also buy and taste wines from local wineries and take cooking classes.
At 10667 N US Hwy 87 is the Hilltop Cafe, known for casual food and music. It is located 10 miles north of Fredericksburg in an old gas station and roadhouse. I will definitely hit this spot on my next trip. 
For those staying in town La Bergerie is a boutique food and wine market showcasing their house-made charcuterie as well as locally baked bread, artisanal cheeses, craft beers and local wines. 312 E. Austin St.