You can find some really good places to eat in Marfa, from casual food trucks to fine dining restaurants. My top recommendations include:
LaVenture Hotel St. George: This is a great new addition to the food scene in Marfa since it opened in March, 2016. The restaurant, contemporary in design, features colorful works by local artists and excellent food. I loved my scallop entree and meeting some fun locals. They also have a fun bar, the Bar Saint George, which is a good spot for cocktail and a light bite.105 S. Highland Ave.
Food Shark: Featured in many articles on Marfa, this is a great food truck featuring Middle Eastern cuisine. The lunch special featuring a lamb kabob with pita was really good. They have outdoor seating as well as indoor seating in an old school bus at the rear of the property. I met a fun group of eight people in the bus on a chilly day. 222 W. San Antonio St.
Do Your Thing Coffee: Located in the Lumberyard, a former lumberyard and tool shop, this is a complex housing artists studios and other businesses. This is a fun spot to grab a coffee, a light bite and take a look at the art they have on display. 201 E. Dallas St.
Frama, 120 N. Austin: Their concept is to attach themselves to a laundromat. Here in Marfa, next to the Tumbleweed Laundry, you can have coffee or try one of their ice cream flavors. They have a second location in Alpine, TX which I tried also.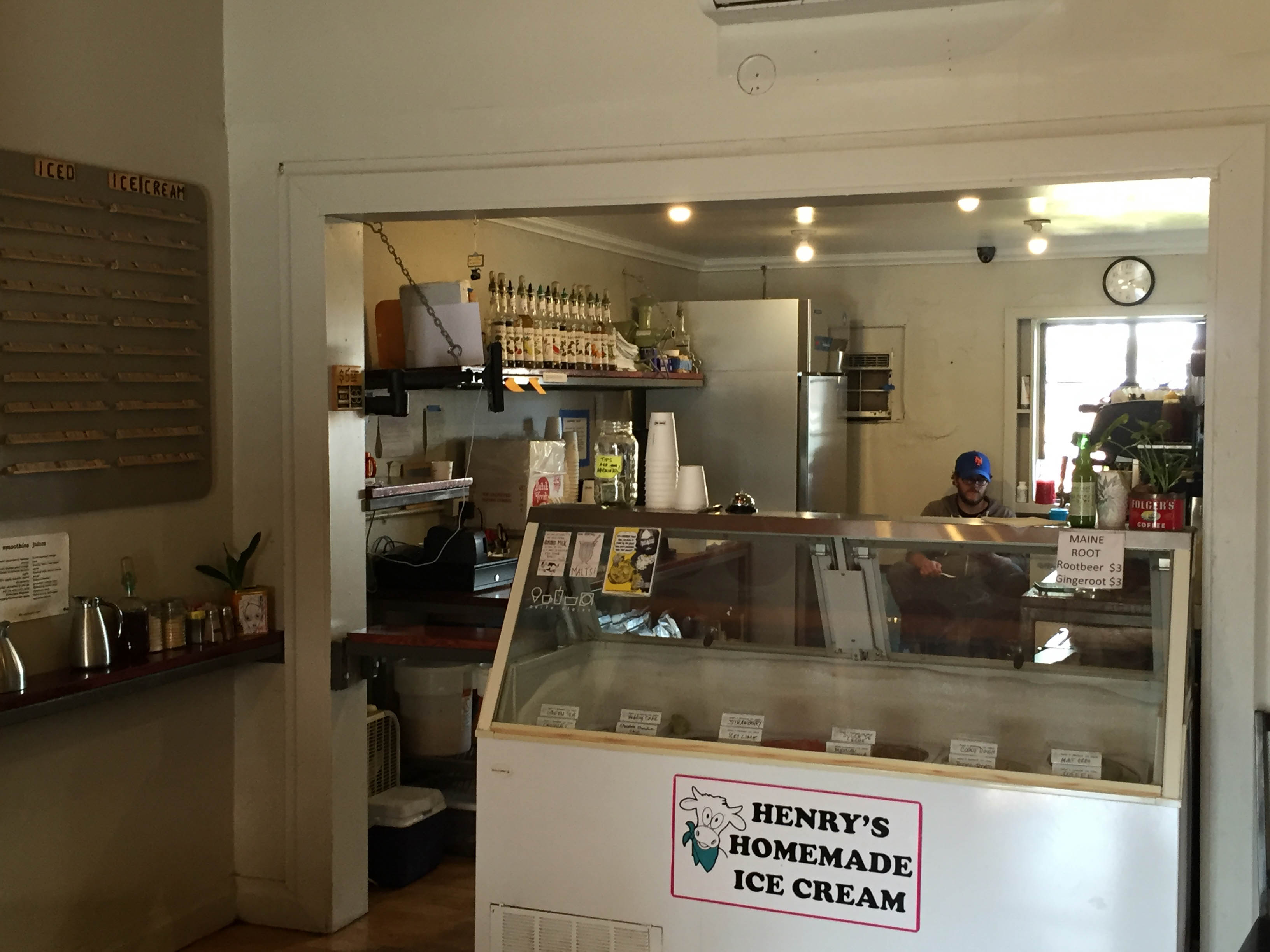 Cochineal: I had a really good meal at this popular dinner spot with new friends I met during the day. I enjoyed a swordfish entree with asparagus and lentils. It has a sleek, contemporary design and it's right downtown. 115 W. San Antonio.
Marfa Burrito: This is a fun, funky, casual spot for breakfast or lunch offering a number of burritos. I enjoyed the huge breakfast burrito with egg, cheese and potato. Located in an old house at 515 S. Highland.
Jett's Grill: This is the bar and restaurant at the Paisano Hotel. After a busy day of exploring this was a great option to stay in and eat at my hotel. I enjoyed the atmosphere, service and salmon entree. 207 N. Highland.
Buns N' Roses: Located just west of downtown is this fun cafe serving breakfast and lunch. I had a great salad and enjoyed the fun atmosphere. They are located in a flower shop and are known for their bakery items, thus the name!!! 1614 W. San Antonio.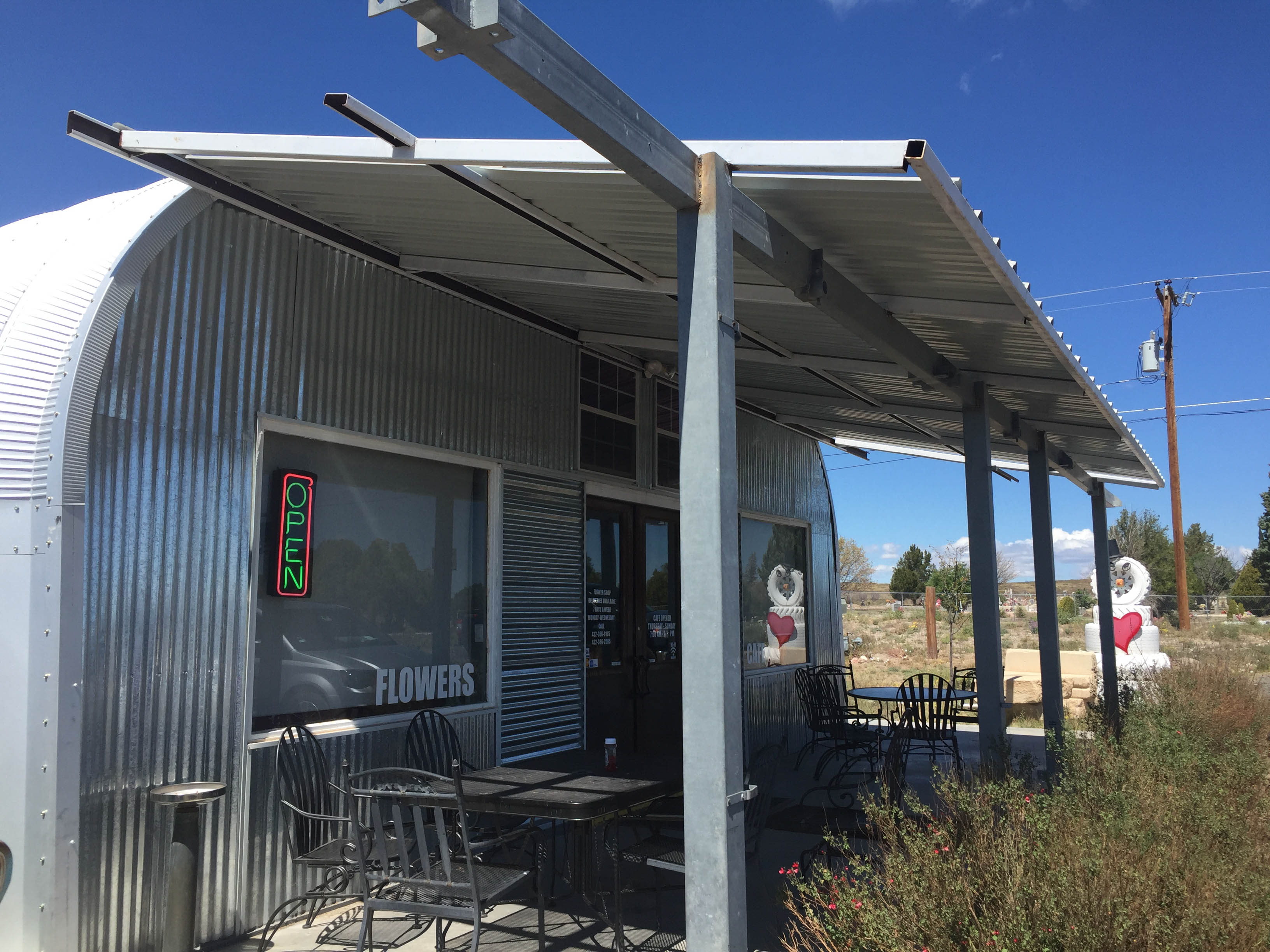 Since I was there, I have read about  Al Campo a rustic bistro and wine garden at 200 S. Russell St.