Naples, FL is getting a reputation for being a "Foodie" destination. In the heart of old Naples, there are three areas where you can find a concentration of some very good restaurants.
Third Street South
This is a vibrant part of Naples between the Naples Pier and the Gulf. Here you will find great restaurants, cafes and shopping. There are many outdoor cafes as well. Parking can be tight. However, behind Tommy Bahamas there is a public lot that also has valet parking that can be free with a validation from one of the restaurants or stores. The colorful area is a National Historic District with development started in 1886.
My recommended restaurants in this area include:
Sea Salt, 1186 Third St..South: At the recommendation of local friends, I enjoyed lunch on the patio overlooking the colorful street. It has a warm, contemporary atmosphere with a large outdoor patio. I loved the lobster reuben sandwich with an arugula salad.
For breakfast all day, try Jane's Garden Cafe on 3rd at 1209 Third Street South. I enjoyed a perfect lobster quiche on my last morning in town. It has two large outdoor patios as well as indoor seating. 
Campiello Ristorante & Bar, 1177 Third Street South: This is a very popular spot for Italian specialties. I enjoyed dinner with friends and liked my grilled chicken entree. I would definitely go back.
D'Amico's The Continental: Recently opened is this attractive restaurant with a lovely courtyard for dining and cocktails.It is known as a steakhouse. I enjoyed it for drinks before my dinner at Campiello. 1205 Third Street South.  
Bad Ass Coffee: I enjoyed this coffee spot at the recommendation of long time friends. They buy Kona coffee from Hawaii and then have it roasted especially for them. 1307 Third Street South.
Tony's off Third: This is a charming wine and pastry shop. It is also a great spot for a coffee with a pastry or cookie as you explore the neighborhood. 1300 Third Street South.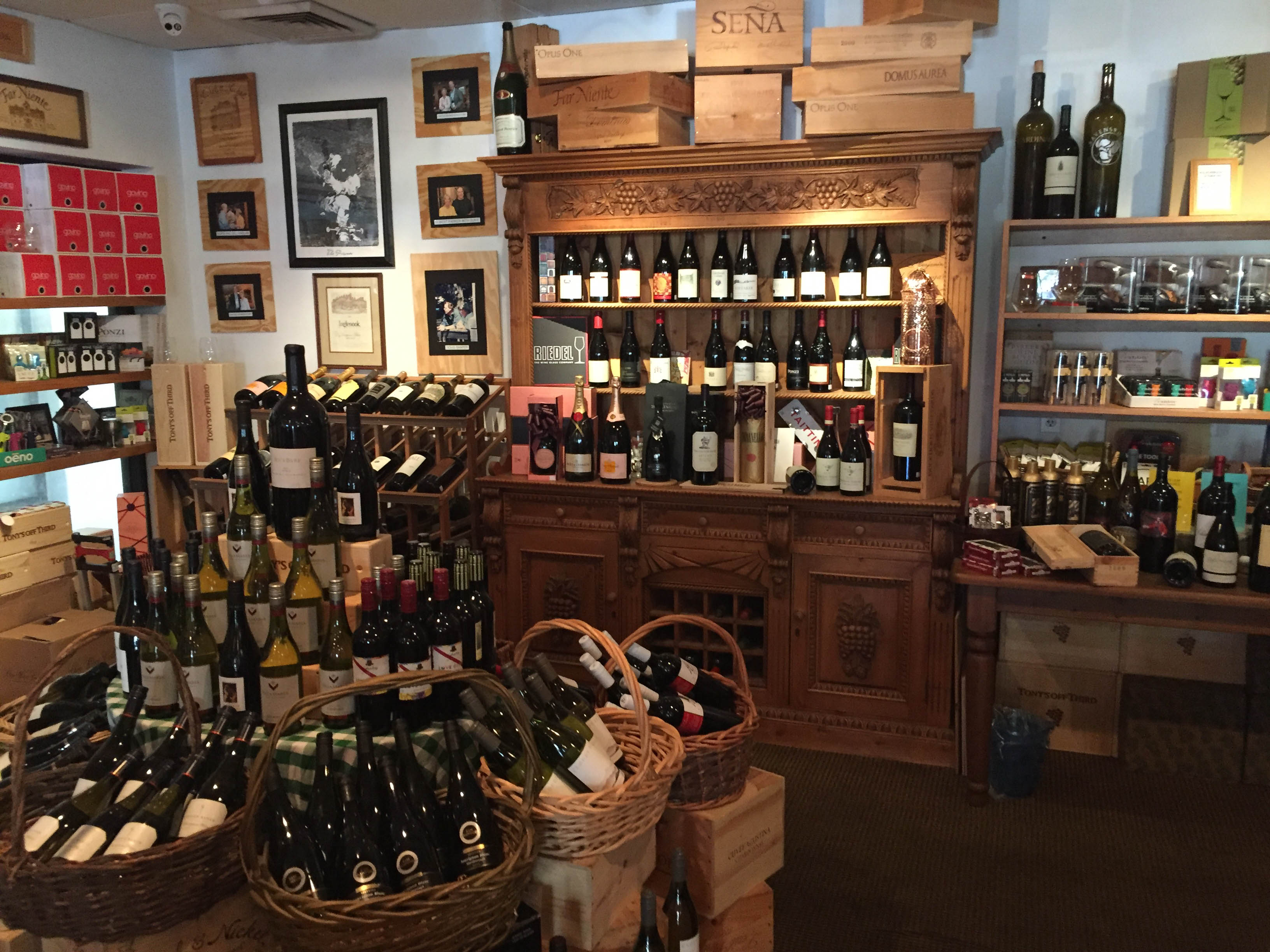 Barbatella: This is a popular Italian restaurant, with outdoor seating plus a separate space for pizza, ice cream and gelato. The gelato was excellent!! 1290 Third Street South.
Other great choices include:
Old Naples Pub: This is a casual spot with a spectacular outdoor patio. 255 13th Ave. South.
The Third Street South Farmer's Market is a popular destination on Saturdays, year-round, from 7:30 am to 11:30 am. The Third Thursday on Third event happens monthly from 5 pm to 8 pm, with live music in many of the courtyards.
Crayton Cove and The Naples Pier
Located at the end of The Bay of Naples, the area is fun to explore with restaurants and cafes, art galleries, and other shops. Don't miss:
The Dock at Crayton Cove, 990 Broad Ave.South: This is "Old Florida in Naples. It is a casual, fun, local's spot with great views of the docks and harbor. It is a perfect spot for lunch or dinner. I had a great lunch with a local friend and enjoyed my sea bass entree and a wonderful key lime pie. It is very popular, so go early as they don't take reservations.
Bleu Provence is a favorite of my local friends for French food. 1234 8th St. South. Across the street, another longtime friend loves Chez Boet French Home Cooking, a casual bistro at 755 12th Ave. South.
Nearby, The Boathouse is another popular spot along the water. 990 Broad Ave. South.
Fifth Street South
This is a popular commercial area in downtown Naples. There are a number of restaurants, cafes, stores and hotels.
Truluck's Seafood, Steak & Crab House: This is an upscale seafood spot just off Fifth Street South. I had a great server and loved my miso glazed sea bass entree with a crab fried rice. 698 4th Ave. South.
Nearby is bha! bha! Persian Bistro which is getting great reviews and press. 865 Fifth Ave. South.
You can also find the the casual 5th Ave. Coffee Co. & 6th Street Diner at 599 5th Ave. South. or The Café on Fifth at 821 5th Ave. South for a coffee and pastry.
BiCE Ristorante Naples and Osteria Tulia, an Italian-themed gastropub are other good choices. Tulia is known for its cocktails and features a choice of piattini (small plates), antipasti, pizzas, salads, piatti principali (entrees), contorni (sides) and house made pastas.
Nearby is Sails Restaurant at 301 Firth Ave. South is known for it seafood in the style of France, Italy and Greece. It was recommended by one of my favorite Italian chefs in the Chicago area.
North Naples
Local friends love the seafood north of downtown at USS Nemo Restaurant. 3745 Tamiami Trail N as well as Escargot 41 at 435 Tamiami Trail N.
I also just heard about the colorful Grouper & Chips, located in a strip mall at 338 9th St. N. They are know for their grouper sandwich as well as mahi mahi tacos and more.
I recently read about a growing number of local microbreweries. Ankrolab Brewing has a taproom and beer garden at 3555 Bayshore Dr. Bone Hook Brewing Company is popular at 1514 Immokalee Rd Unit 106. Industry Beer & Barbecue is known for its craft beer and BBQ at 449 Bayfront Place while Naples Beach Brewery is popular for its beer and live music at 4120 Enterprise Ave #116. You can also visit the taproom for Riptide Brewing Company at 987 3rd Ave. North. for its blondes, IPAs, ales, stouts and more.