The place to stay in town is the 21c Museum Hotel Bentonville which is just northwest of the town square and a short walk to Crystal Bridges Museum. This is a 104 room boutique hotel, restaurant and contemporary art museum. It was recently named by Travel + Leisure as one of the hotels on its 2013 It List of New Hotels. The rooms were contemporary, clean with great lighting, bathrooms and bedding. Don't miss the creative "do not disturb" signs.
21c Museum Hotels was founded by Laura Lee Brown and Steve Wilson, contemporary art collectors and preservationists who are committed to bringing works of art to the public through innovative exhibitions and programs that integrate contemporary art into daily life. The hotel has 12,000 sq. ft. of exhibition space which is dedicated to exhibiting 21st century art which rotates frequently. Here you will see painting, sculpture, installation, video and digital, all displayed in sleek, inviting spaces. My favorite things were the large neon-green plastic penguins which can be seen throughout the hotel. They kept popping up in different places during the day from the halls and elevators to the bar, lobby and restaurant. I never saw anyone moving one, but they kept changing locations. So fun!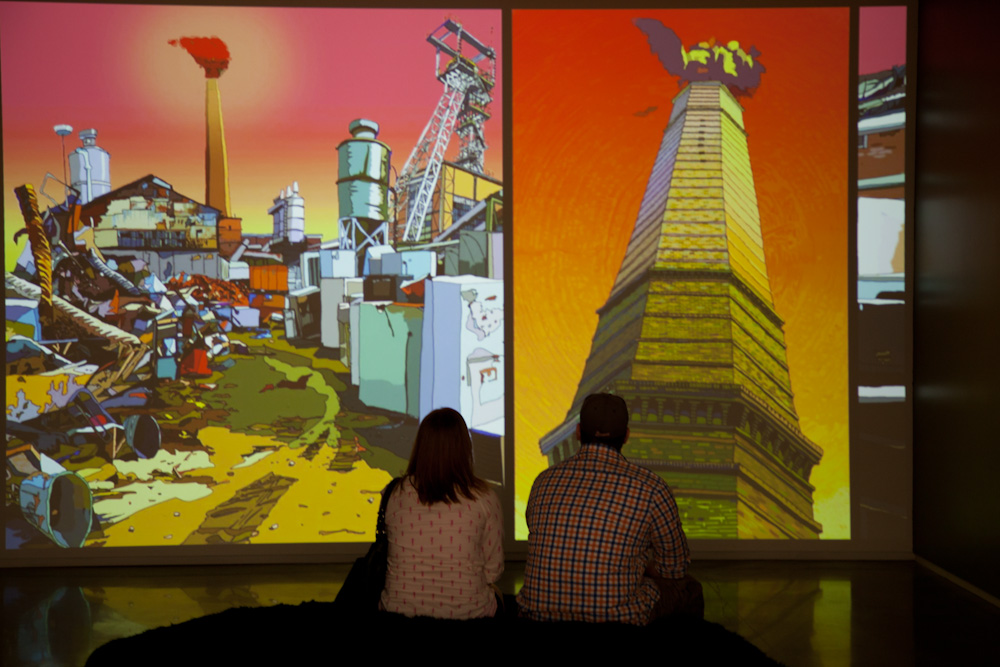 I have also enjoyed staying in their hotels in Louisville, KY and Nashville, TN and eating in their restaurants in their hotels in Lexington, KY and Kansas City, MO. The fun thing to watch out for are that the plastic penguins have a different color  in each location!