Boston has some great hotel options. You can stay in a variety of neighborhoods from Back Bay, Beacon Hill, the South End to the Seaport District. My recommendations include:
Beacon Hill Hotel: If you prefer a more central location near Beacon Hill, then the Beacon Hill Hotel might be for you. It is located at 25 Charles St. It is an attractive boutique hotel, with bistro, in a great location near the Boston Common and Public Garden.
Boston's XV Beacon Hotel was voted as the #2 in the US according to the Conde Nast Traveler's Readers Poll for 2018. It is a luxury boutique hotel with great style at 15 Beacon Street.
Fairmont Copley Plaza: At 138 St. James St. in the heart of the Copley Square neighborhood of Boston, this is an historic landmark hotel with 383 beautifully decorated rooms and suites along with the  classic, OAK Long Bar + Kitchen. It is an easy walk to the museums, Symphony Hall, the shops and restaurants on Newbury St. and the historic Boston sites.
Nearby is the Copley Square Hotel at 47 Huntington Ave. This historic hotel opened in 1891 and was the first hotel in Back Bay. The seven-story  property is an architectural mix of Italian Renaissance and Beaux Arts style. The rooms have been redone with several different options to choose from. They have a fitness center and a continental breakfast bar which is included in the room rate.
The Lenox Hotel at 61 Exeter St. in Back Bay is another good option. It has a lovely traditional design and is in a great location. I was very impressed when I visited it on my last trip.
A new addition to Boston's South End is The Revolution Hotel at the intersection of Berkeley and Appleton Streets.  Getting good reviews, it is a contemporary boutique hotel with a number of room options from queen and king rooms with private baths and shared baths down the hall, rooms with three and four beds plus suites and rooms across the street in their loft building. There is no restaurant on site, but the rooms are very reasonable. 40 Berkeley St.
I have become a fan of the Yotel Hotel in NYC where you stay in smaller rooms or cabins. One of their newest properties  is the Yotel Boston at 65 Seaport Blvd. in the Seaport District. It has a large number of cabin types to choose from. They also have a restaurant an rooftop bar.
At the crossroads of Boston's Back Bay, South End, and Theater District neighborhoods, Loews Boston Hotel offers travelers, particularly those on the road for business, a refined stay in a classic, historic building from 1926 that once housed the Boston Police Headquarters. It has 225 rooms and suites plus an on-site restaurant, Precinct Kitchen + Bar, with a dining room and outdoor sunken patio along with a downstairs speakeasy-style bar. The hotel also has the Apothecary Lounge off the main lobby serving complimentary teas, coffee and espresso drinks daily. 154 Berkeley St.
The former Taj Boston located in the landmark Ritz Carlson Hotel that opened in 1927, has been taken over by The Newbury Boston. It will be opened in late 2020 and will have  totally renovated rooms along with a bar and a rooftop restaurant. It is located in a great location in Back Bay long the beautiful Boston Public Garden. It is very formal and elegant according to the new photos provided!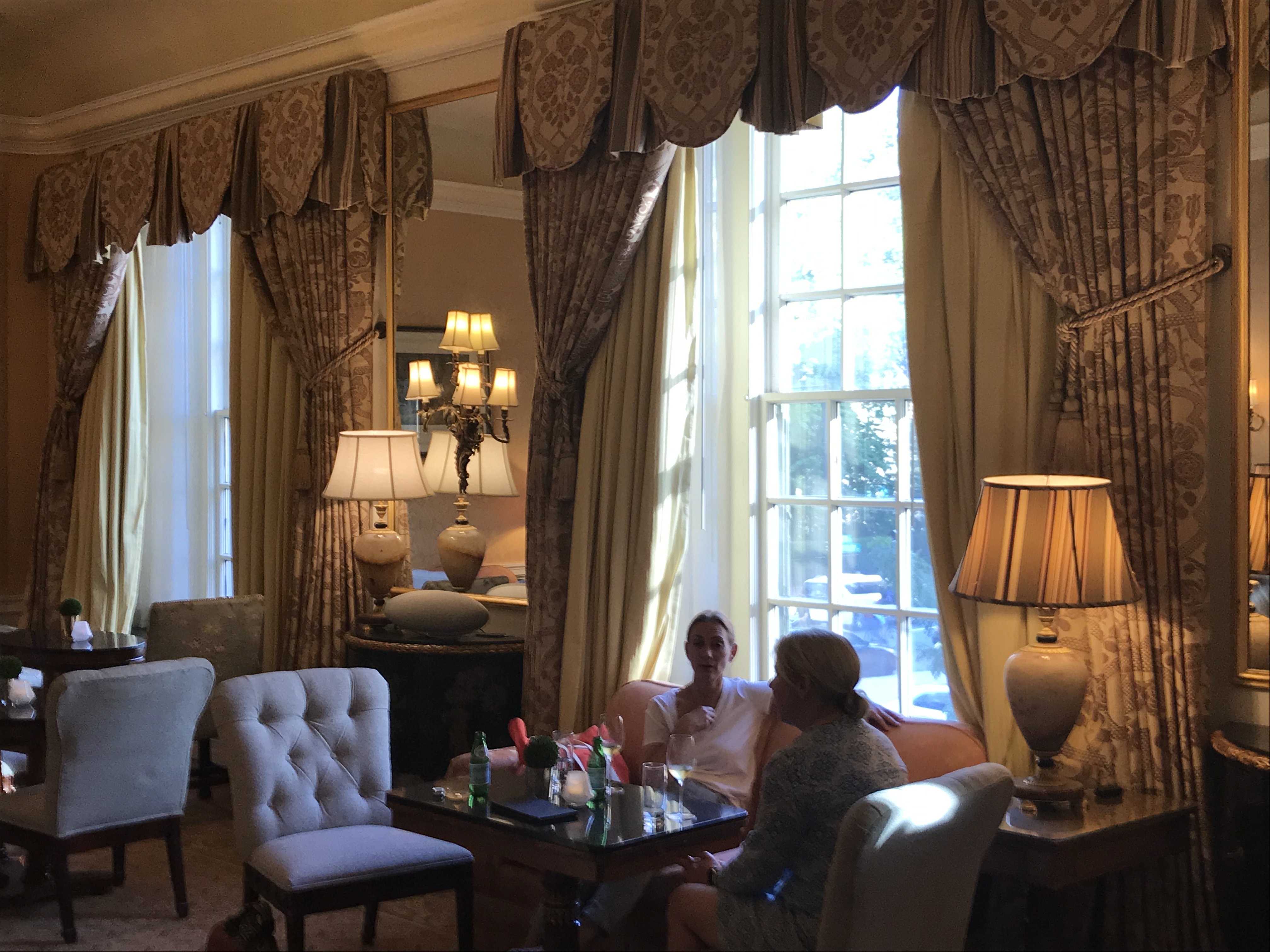 Art buffs might enjoy the Studio Allston Hotel, a boutique hotel near Harvard, that features artworks by over 22 national and local artists. 1234 Soldiers Field Rd.
Also getting great reviews is the Boston Harbor Hotel, a luxury property with amazing views, located along the Harbor at 70 Rowes Warf.