Our top picks of where to stay in Boulder include:
The Briar Rose Bed & Breakfast, at 2151 Arapahoe Ave., is now the Boulder Guest House. The rooms have been updated with a contemporary feel.   This is a charming bed and breakfast located a short walk from downtown.  It had a great staff, wonderful tea selection, great breakfast and even a Buddhist meditation space.  The main house was built in the 1880's. I recently stayed there a second time and enjoyed it again.  I do recommend that you choose one of the rooms upstairs with private baths in the room. They are nice, and are quieter as they are away from the common areas downstairs.
St. Julien Hotel and Spa:  If you want a contemporary hotel, rather than a B&B or historic hotel, check out St. Julien.  It is centrally located, two blocks south of Pearl St., at 900 Walnut.  It is contemporary and very attractive.
Hotel Boulderado:  This is the historic Boulder hotel built in 1909.  It is just north of the Pearl Street Mall at 2115 13th Street.  It is on the National Registry of Historical Landmarks and a member of the National Trust's Historic Hotels of America.  The lobby is stunning and there is a well-known restaurant that locals recommend for breakfast.
I had dinner with Aspen friends who also really liked The Bradley Boulder Inn. I decided to stay there on a recent trip and was very pleased with the choice. At 2040 16th St., this is a small Inn/B&B that has a perfect location, from which to explore Boulder and the downtown area. My room was large, with nice bedding and amenities. There is an excellent breakfast served beginning at 8am.  The staff was extremely helpful with directions and suggestions.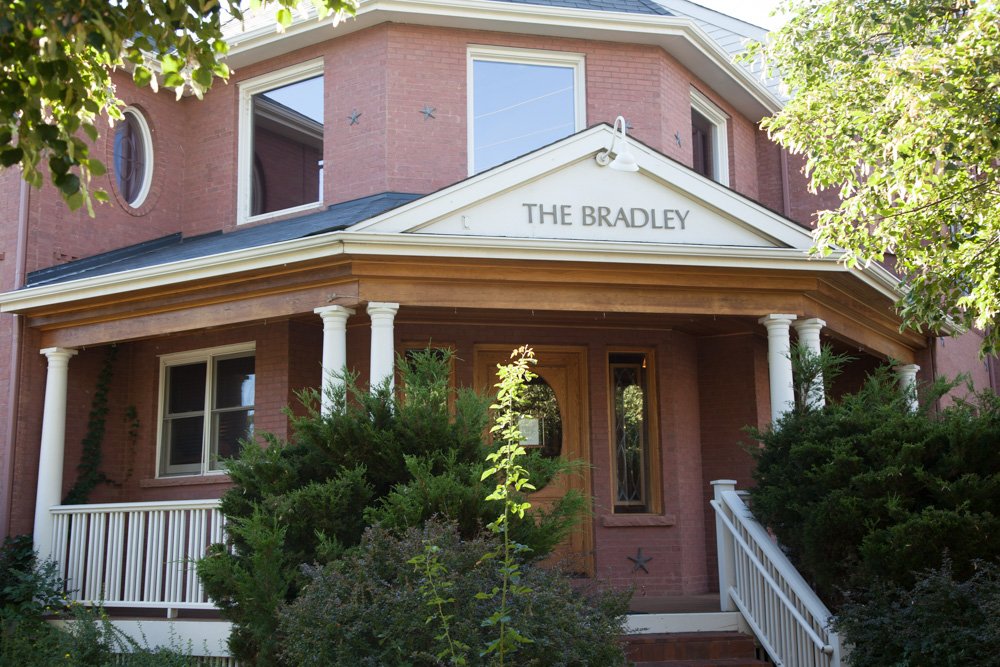 Another recent find is the Basecamp Boulder Hotel, a rustic, renovated motel, with a modern twist. The owner is from Australia and had opened two Lake Tahoe properties prior to Boulder.  The  "room décor includes transistor-esque radios and canvas drop cloths, screen-printed with a local map, while walls of unfinished wood, sprinkled with rock-climbing holds, make the communal lounge feel more like a mountain lodge."  They have a cafe and coffee/juice bar as well as an outdoor patio and a lounge with a  climbing wall, ping pong tables and games. It is fun place to hang with your friends or family. 2020 Arapahoe Ave.