From larger hotels, inns and quaint bed and breakfasts, there are many options to stay in Charleston. We recommend:
Charming Inns of Charleston: They have four small unique Inns that get good reviews and the Circa 1886 restaurant. The inns include the Fulton Lane Inn, John Rutledge House Inn B&B, The Wentworth Mansion.
Two Meeting Street Inn: At the end of Meeting Street, along the Battery, this small inn looked amazing. It was beautifully restored with lovely grounds.
Restoration on King: This is a recently opened and renovated hotel. It has received some excellent reviews.
The larger Mills House is where I have stayed in the past. It is a lovely, historic property at 116 Meeting St.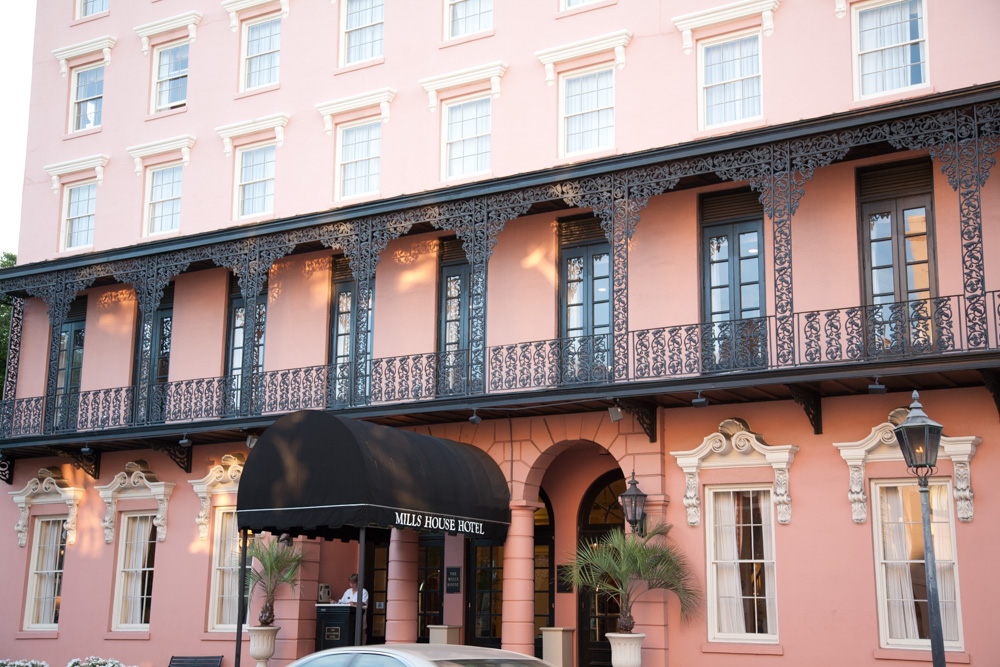 The Market Pavilion Hotel is also getting great reviews along with Zero George Street, a boutique hotel located in three historic homes and two brick carriage houses. Other recently featured options include the French Quarter Inn, Planters Inn, the new Spectator Hotel which was named as the  #2 best hotel in the US in the Travel + Leisure 2018 Reader's Poll, the modern Grand Bohemian,  The Vendue Inn, a boutique art hotel and the Francis Marion Hotel.
I  also just read about the newly opened Dewberry Hotel in the NY Times. It looks like a really lovely property. 334 Meeting St.