There are some great hotels, inns and B&Bs in town. My top finds include:
Packard House: Part of the Blue Door Group, this is a small six room inn in an historic home with great style, lovely rooms and really good breakfasts. Randy, the host, could not have been nicer. It was a great location from which to walk to the beach or to the shops and restaurants. I loved the views from my Pacific View room on the second floor. 45170 Little Lake St.
Their smaller Blue Door Inn is plush and stylish and their JD House is also a great property. The Blue door Group is now part of  the Four Sisters Collection. This is a group of small inns and hotels throughout California. I have stayed in several and have loved the experience.
MacCallum House is a small boutique hotel in the heart of downtown. The house was built in 1882. It has rooms in the main house, in cottages, a barn, vacation rentals and offsite suites. 45020 Albion St.
Heritage House Resort: I met a couple from the area that was staying at the Heritage House nearby in Little River and loving it. If you want to experience where the movie Same Time Next Year with Alan Alda and Ellen Burstyn, this is the place. Located two miles from Mendocino, the property has stunning views of the coast and ocean from the dining room and bar. It had closed for a few years, but has re-opened with newly renovated rooms.
Albion River Inn: This is a small property with cottages situated above the mouth of the Albion River where it meets the Pacific. 3790 N. Hwy.1.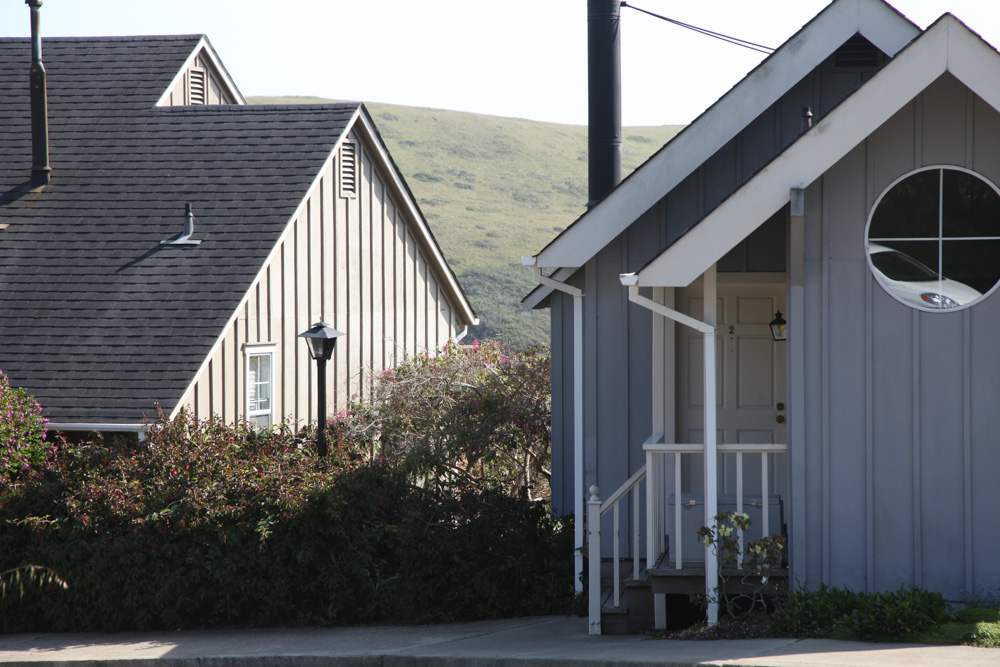 The Brewery Gulch Inn also comes highly recommended. It has wonderful views of the Mendocino coast. 9401 North Highway One.
Chicago friends, just back from Mendocino, loved the Glendeven Inn in Little River, a lovely ten room inn, with ocean views. They loved seeing the inn's llamas grazing along the coast.8205 N. Hiighway 1.
The rustic rooms of the The Stanford Inn By The Sea overlook Mendocino Bay and the resort's historic farm. It has received a number of awards as well as its The Ravens restaurant with dishes made from local and organic ingredients. The resort features a wide range of wellness classes and private treatments/sessions, cooking classes, gardening classes, nature and canoe tours, art experiences plus yoga classes. 44850 Comptche Ukiah Rd.