Palm Beach and West Palm Beach have some outstanding hotel options, from small boutique properties to large and very grand five star luxury resorts. Our top choices include:
The Chesterfield Palm Beach, 363 Cocoanut Row: This is an historic, small boutique hotel that was recently renovated in 2011. Its Leopard Lounge & Restaurant is a popular restaurant with nightly live entertainment and dancing. It is part of the Red Carnation Hotel Collection, an England based group with hotels in England, Ireland, South Atrica and Palm Beach. 
Brazilian Court, 301 Australian Ave.: First opened in 1926, it is a stunning property that was designed around two central courtyards. It is an easy walk to Worth Ave. and to the beach. Its popular restaurant is Cafe Boulud created by Chef Daniel Boulud. It is a lovely spot for breakfast, lunch or dinner. Afternoon tea and cocktails are served in the outdoor courtyard.
The Colony: A classic Palm Beach hotel since 1947, it is located a short walk to the beach and to Worth Ave.  Recently, the hotel underwent a 5-year, $18 million renovation to make it current for another generation. It has a beautiful new lobby along with a renovated bar and restaurant.
The Breakers: A totally stunning property that you must see even if you don't stay there. I recommend going in the morning and having a coffee at News & Gourmet and enjoy sitting in the lovely courtyard. You should check out the public spaces and ballrooms. There are several dining options including a lovely dining room, The Circle, and The Seafood Bar, a seafood and raw bar in the rear of the property overlooking the ocean. The classic Flagler Steakhouse is a short drive from the property. Make sure to look down as the carpet designs are really exceptional. The Flagler Museum offers a guided tour  for those interested in the history of the hotel.
First opened in 1896 as the Palm Beach Inn, the hotel was renamed The Breakers in 1901. It was rebuilt after a fire burned it to the ground. It burned again in 1925 and was totally rebuilt in 1926.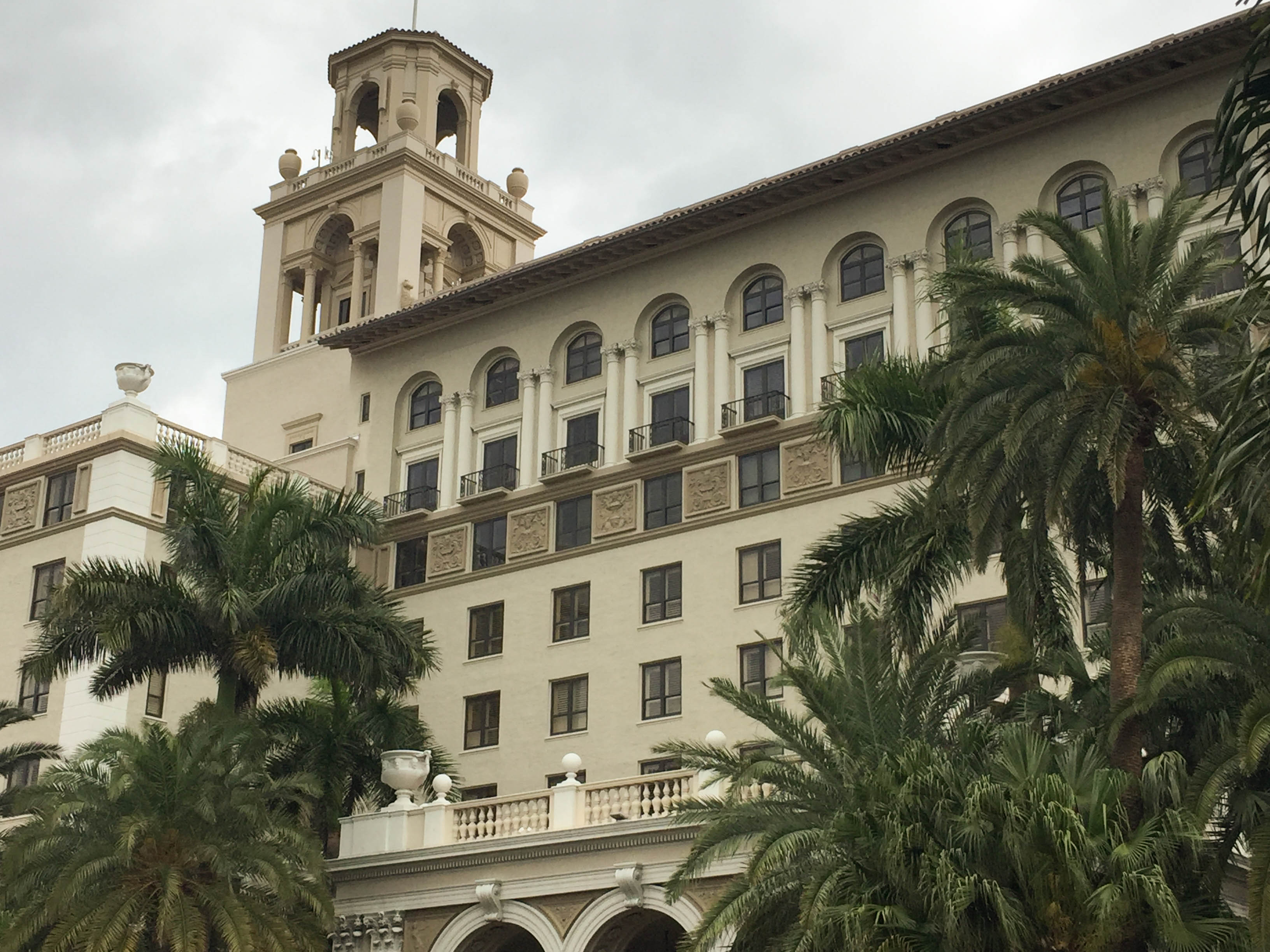 Hyatt Place Palm Beach: I opted to stay just west of Palm Beach in West Palm. This is a great location from which to explore both areas and it is a very good value. The rooms are large and comfortable. Breakfast is included in the rate and parking is available, both valet and self park, in the attached garage. 295 Lakeview Ave.