The Clark Art Institute: Located in Williamstown MA, The Clark is an incredible museum that is known for it collection of Impressionist and Old Masters Paintings. I loved seeing its works by Renoir, Degas, Gauguin,Toulouse-Lautrec, Monet and Manet as well as the American paintings by Homer, Inness and Remington. I also saw an amazing traveling Van Gogh exhibition. One of the highlights is the new wing, The Clark Center, designed by famed Japanese architect Tadao Ando that includes the restaurant Cafe 7 and Francine's casual cafe, the Museum Store and temporary exhibition space. The Lunder Center at Stone Hill, a shuttle away, has two exhibition galleries and the Stone Hill Cafe. It was also designed by Tadao Ando.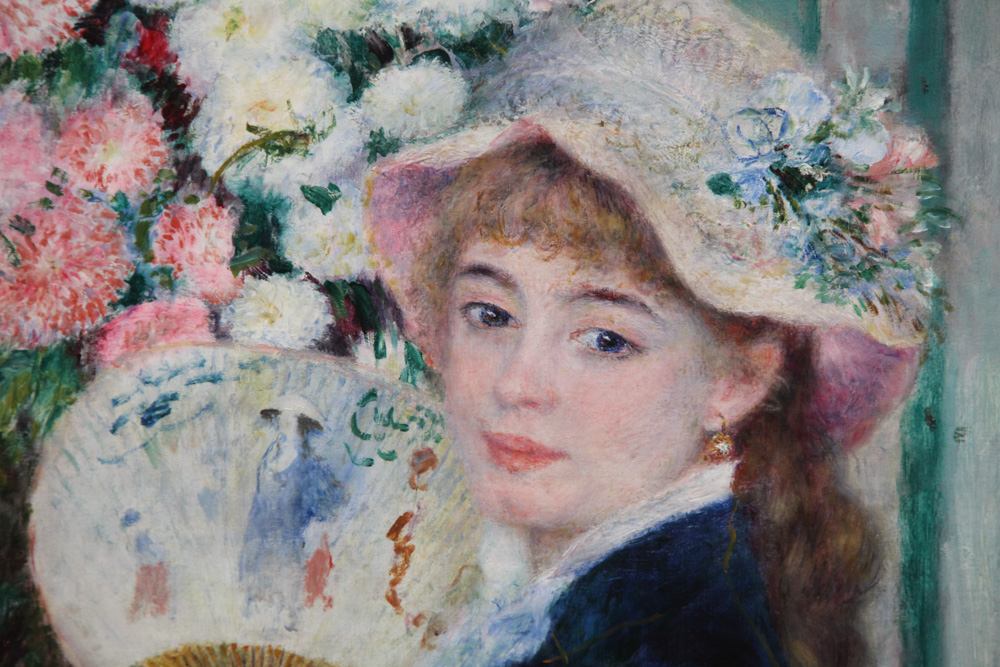 MASS MoCa: This contemporary art museum is located in North Adams, MA, a short drive east of Williamstown. The Museum is located in an amazing complex of buildings which are listed on the National Register of Historic Places. There are 26 buildings that are linked by an elaborate system of interlocking courtyards, passageways, bridges, viaducts, elevated walkways and red brick facades. I love looking at contemporary art in an historic setting. It recently underwent a major expansion which added double amount of gallery space and filled a new three story building, #6. It also features works by the famed artist, James Turrell. 

From the late 1700's to the early 1800's, the site housed a brickyard, saw mill, machine shops, marble works, wagon and sleigh maker, an ironworks that later forged the armor plates for the Civil War ship, the Monitor. It then housed Arnold Print Works, one of the largest producers of printed textiles. From 1942 to 1985 it was the home of Sprague Electric, an electronics plant.
In 1999, the Museum opened and  brought new life to the complex as one of the country's largest centers for contemporary visual and performing arts. My favorite part was seeing the exhibition Sol LeWitt: A Wall Drawing Retrospective which will be there until 2033.
Make sure to walk outside to visit the former power plant and to see the current exhibitions of the Hall Art Foundation in its dedicated gallery space.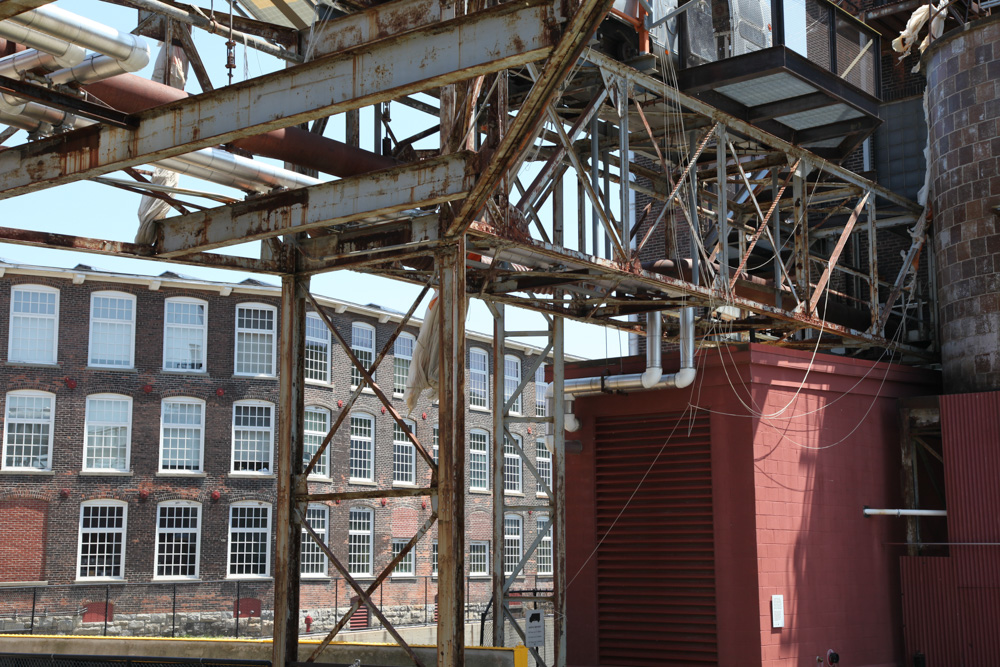 They also feature outdoor concerts in the summer months plus films and theater, alternative cabaret and dance performances. The museum has several dining opportunities from Gramercy Bistro, a museum cafe, coffee shop, microbrewery and BBQ spot.
Gramercy Bistro, located at MASS MoCa at 87 Marshall St., is a great spot for lunch while visiting the Museum. It is across the museum and has both indoor and patio dining. They have a locally sourced menu and are open for lunch, dinner and brunch. I enjoyed the poached shrimp salad with tomato, cucumber, strawberries, mango, farmers cheese and an orange vinaigrette.
Next to the museum, I just read that there is the Porches Inn, a 47 room inn located in a row of 19th century, Victorian row houses. On the way out of town towards Williamstown,
Near downtown Williamstown is the Williams College Museum of Art at 15 Lawrence Hall Drive. If you have time make sure to visit the museum to see its special exhibitions  as well as its permanent collection. The museum is the world's largest repository of the works by Maurice and Charles Prendergast including watercolors, oils, sketchbook, studio materials, photographs and diaries. Their permanent collection also includes works by Edward Hopper, Winslow Homer and George Inness. I enjoyed my time there.
After a day of art in Williamstown, make sure to stop in at Tunnel City Coffee for a break at 100 Spring St.
Eclipse Mill Artist Lofts: If you have time, you might check out Eclipse Mill Artists Lofts to visit the resident artist studios and galleries located in a building from the 1800's. 243 Union St. in North Adams.
The Williamstown Theatre Festival: Since 1955, the festival has brought to the Berkshires some of America's finest actors directors, designers and playwrights. They produce classic plays as well as new productions. They also offer Free Theatre, Late-Night Cabarets, readings, workshops and other education programs. It is the recipient of a Tony Award for Outstanding Regional Theatre.
If you want to stay in the area, you might enjoy The Guest House at Field Farm located in a Bauhaus-inspired home from 1948 that contains modern art and furnishings. There are are 316 acres and four miles of hiking or cross country ski trails. 554 Sloan Rd. Williamstown.
Also in Williamstown is the newly opened Williams Inn, a luxury boutique hotel. It has 64 beautifully designed rooms and a restaurant and bar called The Barn. 101 Spring St.
I just read about the TOURISTS in North Adams, which is a riverside retreat with an emphasis on great design and nature.The hotel, is a 1960s motor lodge that has been completely transformed into a hip county boutique hotel. They also have a restaurant and the Lodge Bar, open for coffee and breakfast each morning. It looks like a great place to stay.