The wine country around Paso Robles is stunning with winding roads, rolling hills and acres and more than 26,000 acres of vineyards. According to many recent articles, Paso Robles and the Central Coast is becoming the new Napa Valley. Thre are over 300 wineries
Throughout the year there are many activities and festivals in the Paso Robles Wine Country including  BlendFest on the Coast in February, Vintage Paso – Zinfandel Weekend in March, The Paso Robles Wine Festival in May and Harvest Wine Weekend in October. Visiting the area for Zinfandel Weekend was so fun and was during a spectacular time of year when everything was green, lush and all of the flowers were in bloom.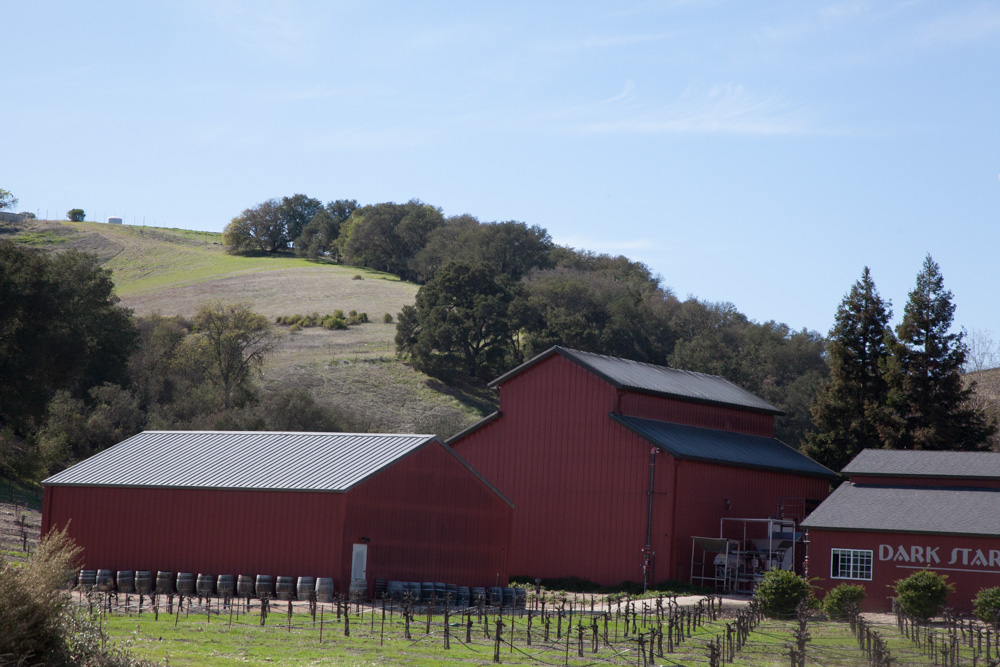 My favorite wineries that I visited included:
Tablas Creek Vineyard: They are known for their Rhône varietals. I particularly enjoyed their smooth and full-bodied, Esprit De Tablas which is their "flagship" red which is a blend of Mourvedre, Syrah, Grenache and Counoise.
Halter Ranch Vineyard: They offer a selection of whites, red and rosé wines. Their Cabernet Sauvignon was good, but the best by far was their rich Zinfandel. 819 Adelaida Road. The winery with old ranch house, farm buildings and covered bridge is a perfect setting.

Opolo Vineyards: Make sure to stop in to try their award winning red  wines. Their Grand Rouge, Concerto and Mountain Zinfandel have received gold medals in the San Francisco Chronicle. There is also an Inn at Opolo above the vineyards. They are also known for their food and BBQs. For Zinfandel Weekend, they had a tent featuring several types of tacos. A perfect place to eat and look over the vineyards below. 7110 Vineyard Drive.

Law Estate Wines: One of the highlights of the Paso Robles area is this new winery at 1885 Peachy Canyon Road. Their 2010 Inaugural Vintages, with names I love,  include:
Beguiling – A blend of Grenache and Syrah
Sagacious – A blend of Grenache, Syrah and Mourvedre
Intrepid – 100 Syrah. This was my favorite.
Audacious – Blend of Grenache, Cabernet Sauvignon, Syrah and Petite Sirah.
The wines were all smooth, full-bodied with wonderful berry notes. They are expensive so the tasting fee is well-worth the $30 cost. In addition to the wonderful wines, the tasting room is wonderful with stunning views of the vineyards below. The contemporary architecture is the best in the area. Reservations are required so make sure to call 805-226 9200 to book your reservation before you go.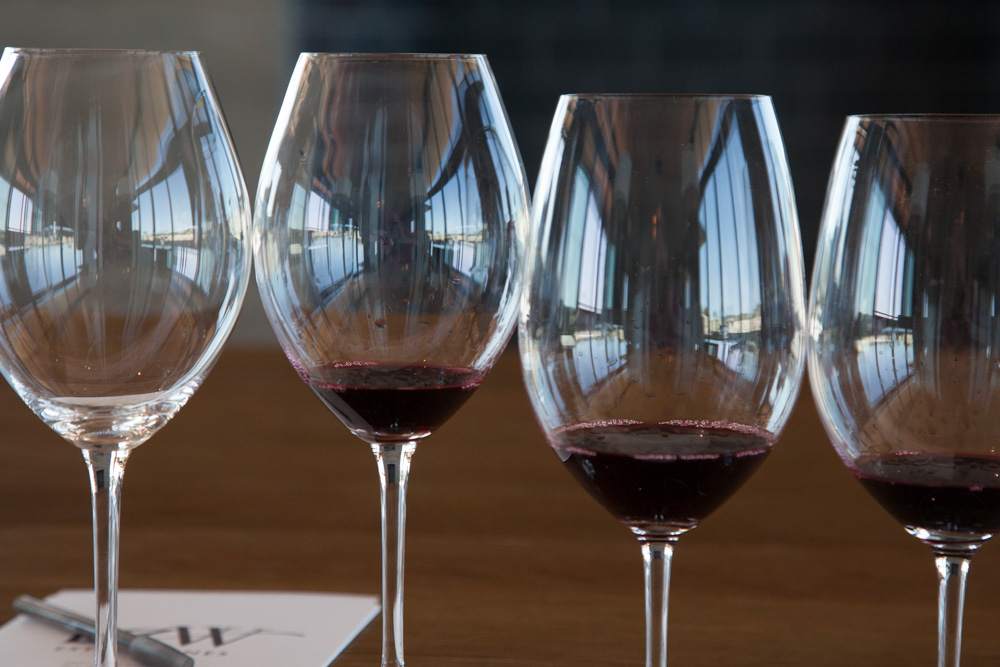 Niner Wine Estates: 2400 Highway 46 West, a beautiful winery and tasting room.
Lone Madrone: Located at 5800 Adelaida Road, this is a winery that was recommended to me by my B&B. They are known for their red and red blends. I tasted and liked the Sheep Camp Zinfandel, which was a very peppery red that reminded me of a fuller bodied Cote du Rhône.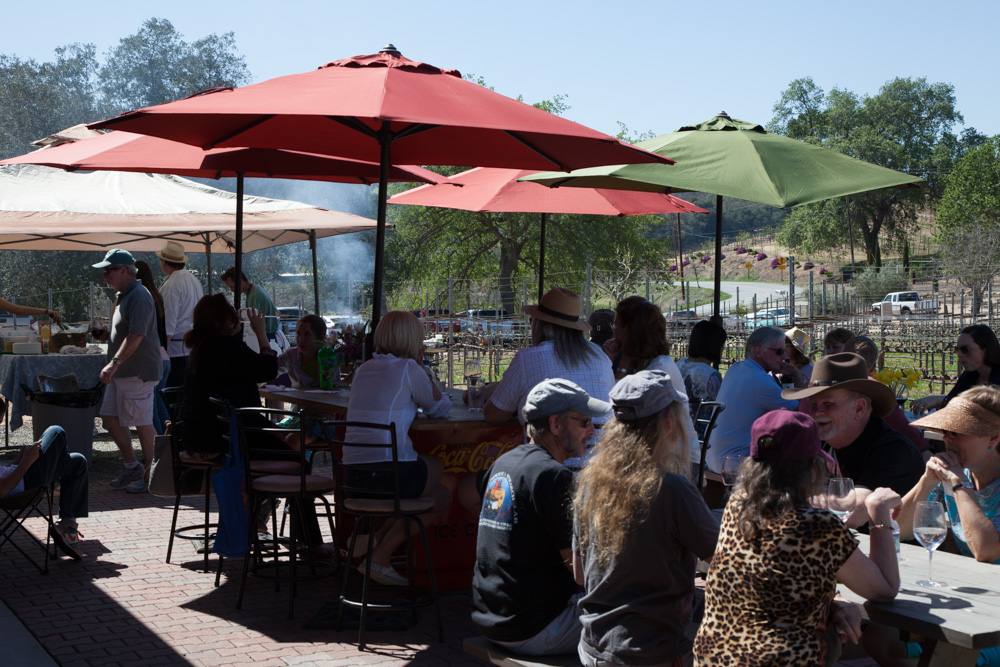 Adelaida Cellars: At Adelaida, this is a winery known for its Zinfandels. I loved the Reserve 2002, the Reserve 2003 and Reserve 2010. They have recently expanded, added new labels and improved the tasting room.  5805 Adelaida Rd.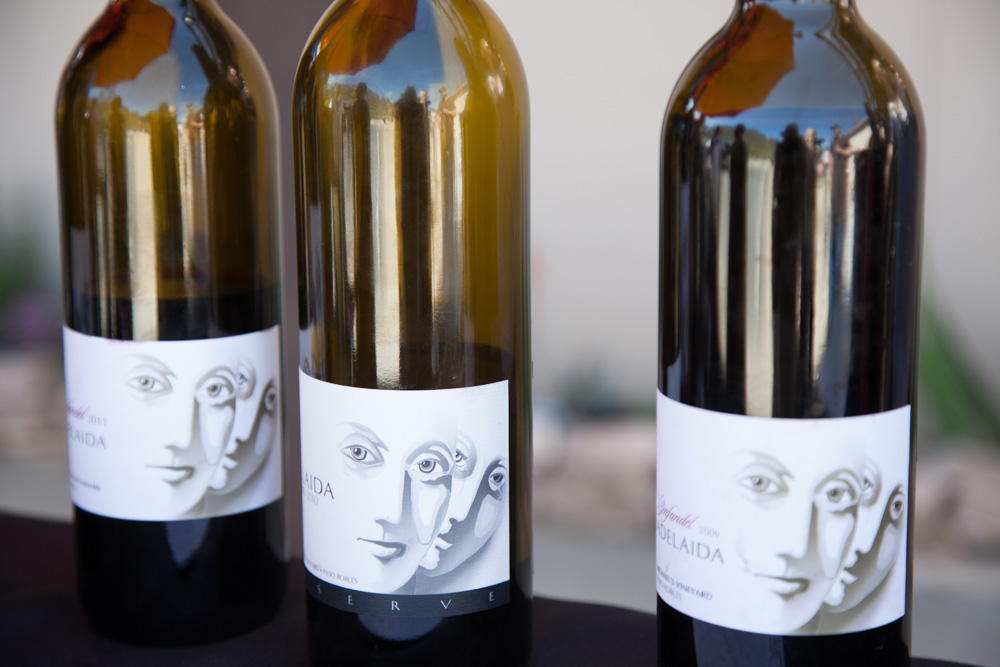 Denner Vineyards: At 5414 Vineyard Dr, the winery has a spectacular tasting room overlooking the surrounding countryside. Make sure to book an appointment at 805-239-4287 before you go. I tasted both the Grenache and the Zinfandel which were both excellent.
JUSTIN Vineyards & Winery: This is an excellent winery with a well-known restaurant that is open for lunch and dinner. They also have a small Inn at the winery with three suites where you can stay and enjoy the beautiful countryside. There is also a villa and large mansion for rent as well.  I tasted a Rosé and a full-bodied Malbec.
I have know members of the Louis Glunz family in Chicago for many years. In 1888 he set up a wine, beer and sprits shop in Old Town which is still operating today. In 1992 third and fourth generation of the family opened a winery near Paso Robles, Glunz Family Winery & Cellars. Today you can tour the vineyards or attend a special event.
Other recommendations include  Giornata for its Italian varietals and Clos Solene for its Rhône varietals Grenache, Mourvèdre, and Syrah. It is under new ownership and new plantings are scheduled through 2021.
Others recommended by Food & Wine Magazine, AFAR Magazine and others include:
Epoch Estates for it Rhône style blends in nearby Templeton, CA, Eberley Winery for its Zinfandels, Kukkula for its Rhône style wines, Peachy Canyon for its Zinfandels and Turley Wine Cellars for their Zinfandels and Petit Syrahs. DAOU Vineyards & Winery is recommended for its Bordeaux wines including a Cabernet Sauvignon, Booker Wines for its Tempranillo and Rhône varietals and Villa Creek Cellars for its Avenger Syrah-based blend. Wild Horse Winery & Vineyards in nearby Templeton, Brokern Earth Winery gets good marks for its Syrahs, Cabernet and Chardonnay wines and Tobin James Cellars for its Zinfandels. As af big fan of sculpture gardens and parks, I definitely want to visit Sculpterra Winery & Sculpture Garden which is a winery along with it collection of sculptures throughout the grounds.