Don't miss Zingerman's in Ann Arbor, a local institution with multiple locations and known for quality food products.
Zingerman's Road House, 2501 Jackson Ave.: This is a part of Zingerman's, with large indoor and outdoor dining options. The brunch items are excellent. There is also a drive up window in an old trailer outside that features coffee and sandwiches. The eggs benedict and coffee drinks are excellent! They offer special dinners on a regular basis each with a different theme or featuring a different  local purveyor. It was named a semifinalist for the 2020 James Beard Award for Outstanding Hospitality.
Zingerman's Delicatessen: In Kerrytown, this is an Ann Arbor Landmark, from 1982,  so be prepared for large crowds. Here you can buy wonderful cheeses, breads, olive oils, order a wonderful sandwich and eat on the patio or have a great coffee drink from their own locally roasted beans.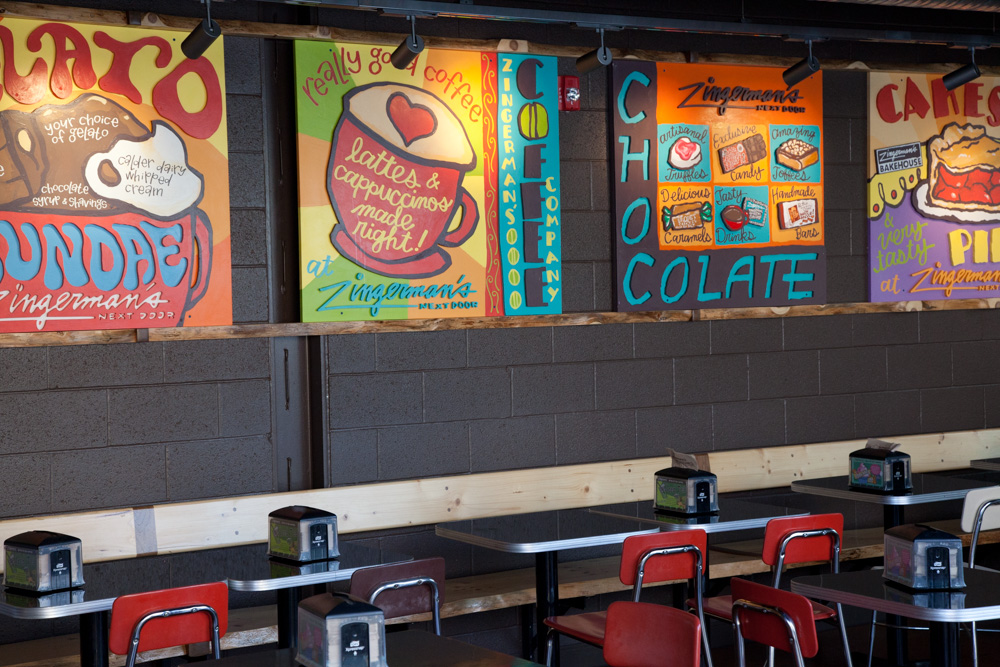 On Plaza Drive you will find Zingerman's Bake House, at 3711 Plaza Drive, where you can buy wonderful breads and baked good. You can watch the giant bakery operations though a window from the store. The cranberry, pecan bread is amazing!
At the Zingerman's Creamery, 3723 Plaza Drive, you will find wonderful cheeses and ice cream. The ginger ice cream is really wonderful.
Nearby is the Zingerman's Coffee Company, 3723 Plaza Drive, where you can buy and drink their locally roasted coffees. Again you can watch the operation in the back from the store. There is also a Zingerman's Candy Company. You can take baking classes, classes on brewing coffee and food parings and also takes seminars and workshops on the company's approach to business and marketing secrets.
They also have as part of their group, Miss Kim for Koren specialities using locally sourced ingredients.  Chef Ji Hye Kim was named a semifinalist in the 2020 James Beard Award for Best Chef: Great Lakes. 415 N. 5th.