As travel returns in the US this year, I highly recommend that you visit one of the cities that have not received all of the praise and recognition that they deserve. I find that they have so much to offer which will result in a memorable travel experience for you. They also should not be as crowded as some of the larger cities.
Tucson, AZ
I have been going to Tucson every June for 33 years to go to Canyon Ranch, the world famous health and fitness resort. Many people go to Tucson to either go to Canyon Ranch, to Miraval or to stay at one of the well-known golf resorts and never venture out of the resort. I think there are some wonderful things to do in and around Tucson that are well-worth the time to see while you are in town! Downtown has really come back with great restaurants, hotels, art galleries and wonderful museums. There is more and more happening every year. So my advice is to get out and explore! 
Make to to visit, Mission San Xavier del Bac, The Lost Barrio, Sabino Canyon, Fourth Avenue, the Tucson Murals Project with the outstanding work by Joe Pagac a local artist, the Mercado District, the many distilleries and microbreweries and visit the many examples of Modernist Architecture that became popular in the 1960's.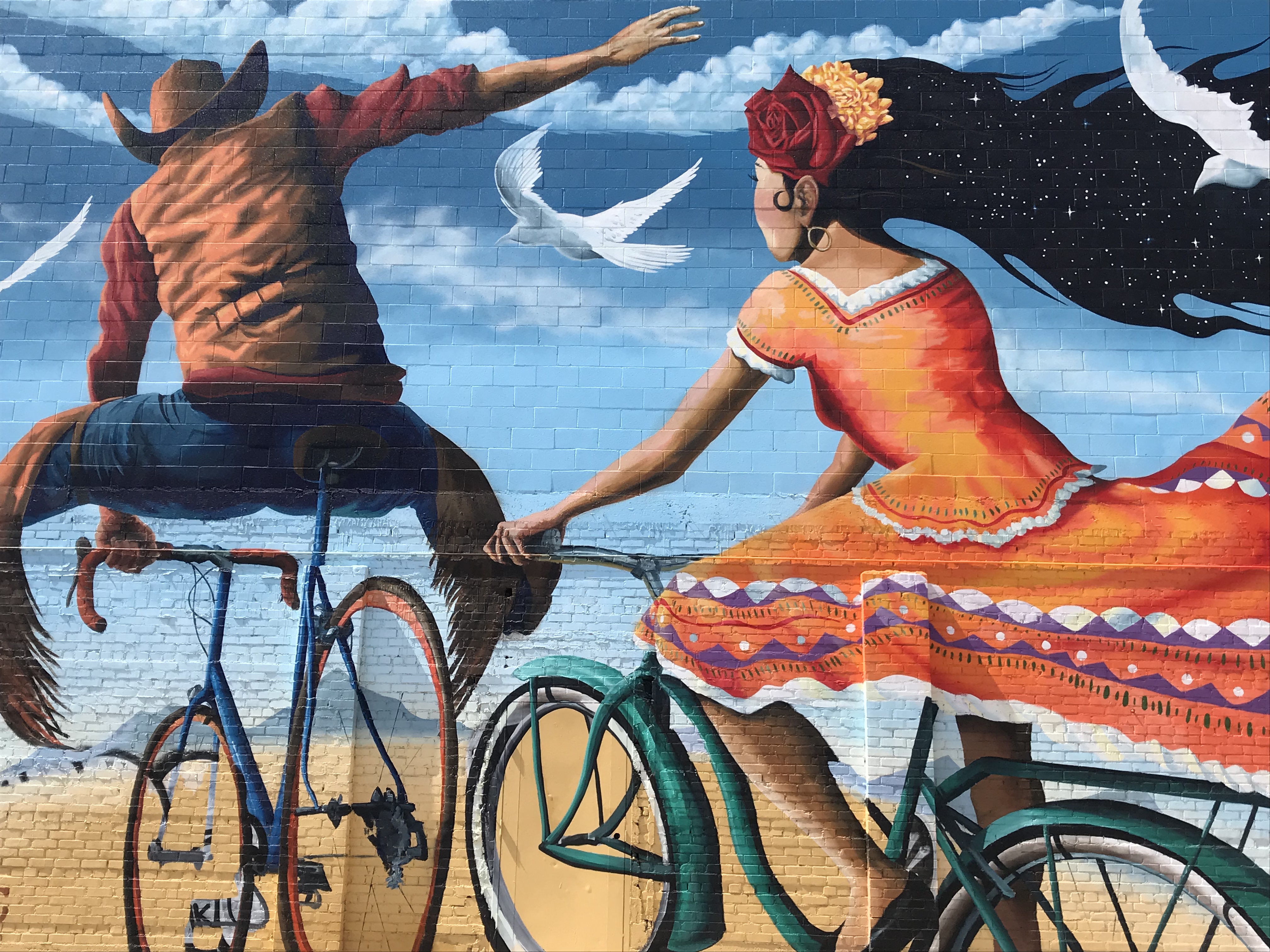 Tucson is experiencing a boom in great restaurants and getting excellent reviews. In 2016 it was the first city in the country to be named a UNESCO City of Gastronomy. This according to local sources was based on its agriculture heritage, its thriving food traditions and culinary distinctiveness. The Sonoran hot dog and using the fruit of the prickly pear cactus in locally produced beer are good examples.  I am always glad to try new spots on my annual trips to the area and have a list that I am checking off each time I visit.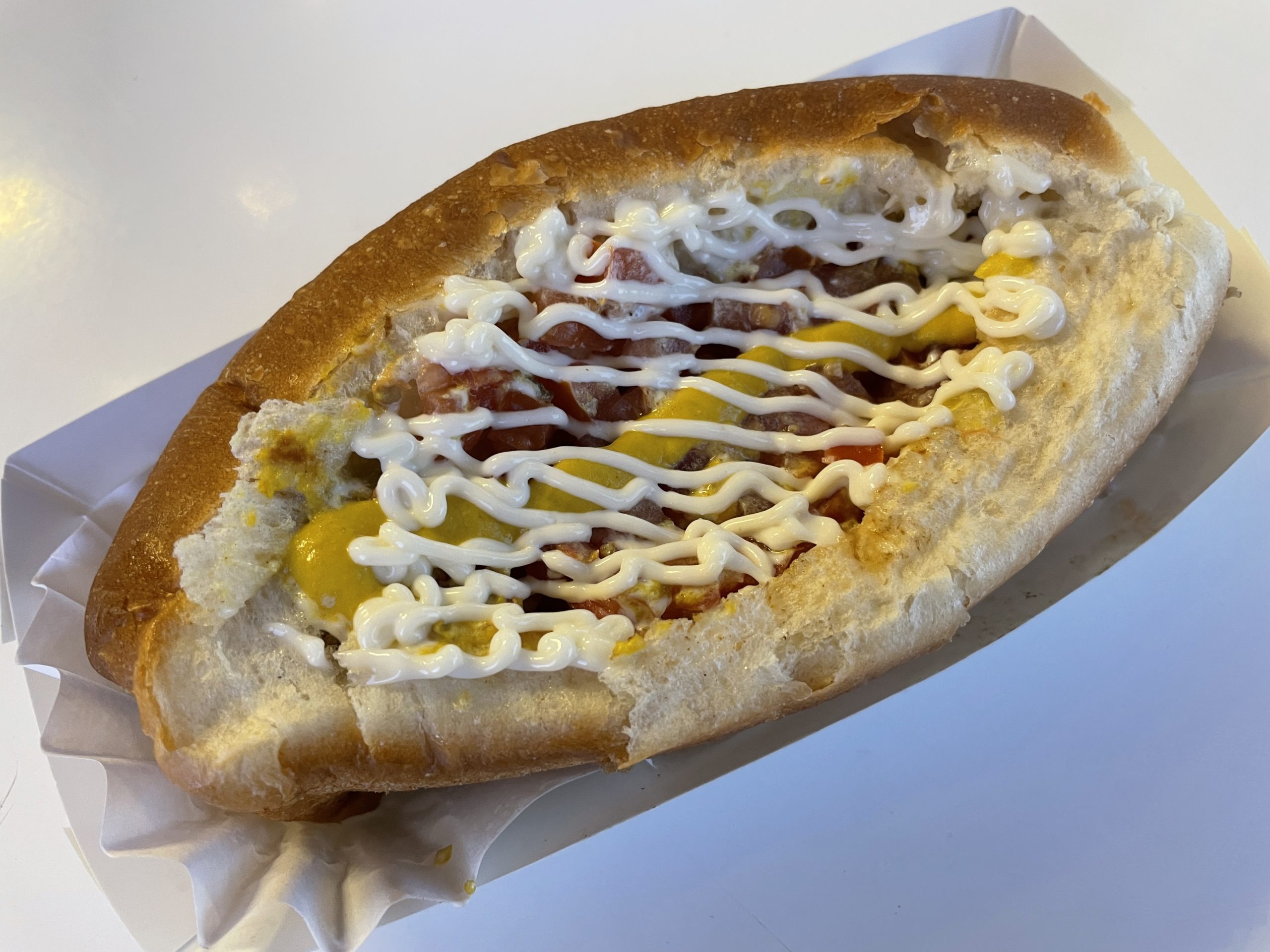 Kansas City, MO
I am a little biased since I grew up north of Kansas City and now spend the holidays there, but I really love this city, its beauty, its arts and its people. It has recently been getting some great press which describes it as becoming a hip, foodie destination with great BBQ. So it is true that "Ev'rythin's up to date in Kansas City " as the lyrics state from Rogers and Hammerstein's musical Oklahoma!
Not to be missed are the Country Club Plaza, the Nelson Atkins Museum of Art, the Kemper Museum of Contemporary Art, the Crossroads Arts District, the American Jazz Museum along with Westport, the River Market and the West Bottoms neighborhoods.
As a well-known meat packing city with large stockyards, Kansas City became a destination for barbecue pit masters. It attracted the families of Bryant, Gates, Boyd, Harris and Thompson. Therefore, a barbecue culture emerged that is still prevalent today with over 100 restaurants in the metro area. Now, each time I head back home, I try to make a point to check out new spots on each trip. As I read recently, "BBQ is a food group. It does NOT mean grilling burgers, and hot dogs outdoors."
Pittsburgh, PA
I recently went back to Pittsburgh after many years. "The Burgh" as many call it, is becoming one of the country's "hippest cities", according to many publications and recent press. This former industrial city is having a resurgence in terms of growth, gentrifying neighborhoods, and growth in technology jobs. There are many new artists as well as food enthusiasts as it is becoming an up and coming food town with many excellent restaurants, microbreweries and distilleries.  
From wonderful museums and music to theater and film, Pittsburgh has many wonderful ways to explore the arts while you are in town. I highly recommend The Frick Pittsburgh, the Carnegie Museum of Art and The Andy Warhol Museum. 
Make sure to visit Downtown along with the Strip District, Point Breeze, Bloomfield, Shadyside, East Liberty, North Oakland, Lawrenceville, and Braddock neighborhoods. 
Buffalo, NY
From historic architecture and parks to art museums and historic districts, Buffalo, NY has so much to see and do. My recommendations from my recent trip include:
Cobblestone District: Located on Illinois Street, Buffalo's Cobblestone District is an historic manufacturing  area along the Buffalo River that is now on the National Register of Historic Places. It is undergoing a major redevelopment. Here you will find a number of local distilleries, microbreweries, music venues and restaurants.
The Delaware Avenue Historic District is where during the 1880s and 1890s, Delaware Avenue was one of the premier addresses in the country. There were mansions set amidst tree-shaded lawns and elegant gardens. For the first three decades of the 20th Century, Delaware Avenue and the section beyond North Street was the most desirable address in the city. 
Also high on your list should be the Albright-Knox Art Gallery with its impressive collection of fine art, the Burchfield Penney Art Center at Buffalo State College, the Darwin D. Martin House by Frank Lloyd Wright and Larkin Square with modern work-spaces along with a large park-like plaza with stages for music, food trucks and outdoor restaurants. You should also definitely visit one of the many new microbreweries and distilleries throughout the city.
From casual bars and gastro-pubs to fine dining restaurants, Buffalo has something for everyone. You must try Beef on a Weck, a Buffalo tradition, that is a sandwich made  with sliced  roast beef on a kummelweck roll, a roll that is topped with kosher salt and caraway seeds. And not to be missed is the Anchor Bar, since 1935, which is the home of the original Buffalo wings.
Louisville, KY
There is much to explore while you are in Louisville, Kentucky. From emerging neighborhoods, fun shops and art museums to Churchill Downs and the Kentucky Derby Museum, you won't be lacking in things to do. Make sure to visit the Speed Art Museum and the Kentucky Museum of Arts and Craft.
Louisville is made up of a number of neighborhoods that are well-worth exploring when you are in town. Many are emerging with collections of restaurants, bars, shops and galleries. The city is gaining a reputation as a great food city. From casual cafes to fine dining restaurants, you have many great options to choose from.
Don't miss Whiskey Row/Museum Row/Downtown Louisville, NULU or New Louisville which is the emerging area along East Market St. with a growing number of art galleries, antique shops, specialty stores, bars, microbreweries and local restaurants. 
Butchertown, just northeast of downtown, is one of Louisville's oldest neighborhoods. It was the city's original meatpacking district with butcher shops dominating the area in the 1800s. It is now undergoing a new renaissance. Bardstown Rd. is located in the city's Highlands neighborhood. It is a big dining and nightlife destination along with an eclectic collection of shops.
There is a great collection of restaurants, bars, shops and galleries along Frankfort Avenue. It is a fun place to just wander, grab a great meal and enjoy your time in the neighborhood. Portland, the area on the western edge of downtown Louisville, is a growing area with new businesses and residents. Also make sure to drive through Old Louisville, the  historic neighborhood south of downtown. It has the largest collection of restored Victorian homes in the US and is the third largest Historical Preservation District in the country covering 48 city blocks.
As part of Kentucky's Bourbon Trail, make sure to visit Angel's Envy. At 500 E. Main, this is a Louisville urban distillery where I enjoyed one of my favorite tours and tastings. You see their distillation process from beginning to end. The tour ends in the distillery bar, The Finishing Room. They make a rye whiskey finished in rum barrels, a bourbon aged in port wine barrels and a Cask Strength Bourbon aged in port barrels. This was my favorite and I am now enjoying it in Chicago on those cold winter nights by the fire.
Milwaukee, WI
Milwaukee has become one of my favorite midwest cities. It is an easy day trip for me from Chicago. I try to go annually as there are so many new restaurants and things to do.
I always enjoy visiting the Historic Third Ward every time I am in Milwaukee. Located a few blocks south of Downtown, it reminded me of similar areas of Denver, Philadelphia and Seattle. There are many restaurants, bars, art galleries and specialty shops in the old warehouse buildings. There is theater, entertainment and neighborhood events throughout the year. There is also an historic Riverwalk opened in 2005. Where else could you find the streets, Bloody Mary running into Sunday Brunch!! One of the highlights is the Milwaukee Public Market.
Walker's Point is a neighborhood that lies south of the Third Ward. The once industrial area, now mainly the Fifth Ward, is being transformed with new condo development and development along the river. With the influx of new people there are many new restaurants and shops.
Bay View is a neighborhood in Milwaukee, on the shores of Lake Michigan, just south of the downtown area and north of the City of St. Francis. It was a working class neighborhood that originated as a company town for the Milwaukee Iron Works. In recent years, it has seen a resurgence in growth with new restaurants, microbreweries, distilleries, bars, coffee shops and fun stores. It is now home to artists, musicians and young professionals. It is a great neighborhood to spend time and explore. I was very impressed with all it has to offer.
In downtown, The Milwaukee Art Museum has a far-reaching collection of all types from art to antiquities to contemporary. It should be high on your list to visit when you are in town. The original building, War Memorial Center, was built in 1957 and designed by famous architect Eero Saarinen. The second building designed by David Kahler, and opened in 1975, houses the famous Bradley Collection of Modern Art. This wing was recently remodeled and is very attractive. Spanish architect Santiago Calatrava's Quadracci Pavilion opened in 2001 and contains exhibition spaces, the auditorium café and store. The wings or Burke Brise Soleil actually open and close at certain times of the day throughout the week. Seeing his building is well-worth the trip to Milwaukee.
Other must sees include the Harley Davidson Museum and one of its famous breweries and microbreweries.
Indianapolis, IN
I have been to Indianapolis many times on business since 1985, but had not been back in over 10 years. On my recent trip, I was totally amazed by the many positive changes that have occurred. The Warehouse District downtown is bustling, the Cultural Trail and The Canal Walk are welcome additions and the growing corridors of Mass Ave. and Virginia Ave./Fletcher Place down to Fountain Square are filled with some of the best new restaurants in the country along with many craft breweries and distilleries. I was equally excited about visiting some outstanding museums like the Indianapolis Museum of Art at Newfields, seeing the Monon Trail and exploring Broad Ripple Village for the first time on a beautiful Sunday afternoon with a local friend. I am excited for you to experience all that I found while there. I look forward to going back soon.
In the last several years Indianapolis has gained a national reputation for inventive craft food and drink. You can find farm-to-table restaurants and locally brewed beer and spirits in emerging neighborhoods as well as in the downtown Wholesale District. 
The historic Fletcher Place neighborhood, one of the city's oldest, is now home to some of the most creative bars and restaurants in the city, making it "Indy's new restaurant row". 
Northeast of Monument Circle, Massachusetts Avenue or Mass Ave. is one of the six designated Cultural Districts in Indy. I recommend starting at the top and walking down to explore the shops and restaurants. Make sure to enjoy the historic architecture as you go.
Cleveland, OH
As an older Midwestern city, Cleveland has a rich cultural heritage from music, theater and art. Make sure to add these to your list:Cleveland Museum of Art: Opened for over 100 years, The Cleveland Museum of Art is one of the world's great art museums with a collection of over 30,000 works spanning 5,000 years from ancient Egypt to the present. It is located in the University Circle neighborhood. Make sure to visit the website for the current exhibition schedule. It also features tours, music and performances, lectures and films. It has a lovely atrium, plus has the Provenance Cafe and Provenance Restaurant for more fine dining. I loved seeing American works by Bellows and Church, contemporary art by Warhol and others, European paintings by Goya, Turner and Corot and Impressionist paintings by Monet, Degas, Renoir, Pissarro, Caillebotte, Cezanne, van Gogh and Gauguin. 
Cleveland is fast becoming a dining destination. As Cleveland has been transformed, several nationally known chefs have been opening new restaurants in the downtown area in recent years.
One of my favorite finds was the West Side Market. I love markets! This historic market from 1912, is located west of downtown in the Ohio City neighborhood. It has more than 100 food vendors selling such items as fish, meats, cheeses, bread, fruits, vegetables, flowers, nuts and spices. Make sure to visit the market, have breakfast at the West Side Market Cafe, visit a local coffee shop and checkout the two microbreweries nearby. 1979 W. 25th St.  
St. Louis,  MO
St. Louis has some excellent dining options and a growing food scene that is attracting national attention. I lived there in the 1970s, and much has happened since I moved to Chicago. Make sure to visit.
South of Forest Park, The Hill is a neighborhood with many Italian Americans along with many Italian businesses and restaurants.
Lafayette Square is St. Louis' oldest historic district that is a National Historic District. The neighborhood surrounds a 30-acre Victorian Park, the oldest west of the Mississippi.  The beautiful homes of the neighborhood have been restored and the area along Park Ave. has attracted a number of restaurants, bars, shops and other businesses.  There are events in the park and in the neighborhood throughout the year including home and garden tours, an antique fair, movies in the park and Holiday Parlor Tour.
Located south of I-44 near Grand Ave. is Compton Heights, a beautiful residential area and historic district with many large, restored houses.  The Central West End is a neighborhood just East of Forest Park that started to gain popularity in the mid-to late 1970's when I lived in St.Louis. There are many retailers, bars and restaurants along Euclid and the side streets.
Soulard is one of the oldest communities in St. Louis that includes mostly houses and row houses from the mid-to late-19th century. There are also many businesses, bars and restaurants. The Soulard Market is one of the largest and oldest farmers markets west of the Mississippi. It was started in 1779 and is the original farmers market in St. Louis. Located at 730 Carroll St., it is open Wednesday through Saturday year round. They feature local fruits and vegetables in season and there are vendors selling meats, cheeses, spices, flowers and baked goods.
St. Louis' The Delmar Loop is along Delmar Blvd. and features funky shops and ethnic restaurants. In addition, Botanical Heights and Tower Grove is a neighborhood found east of S. Vandeventer Ave. and between I-64 and I-44 and north of the well-known Missouri Botanical Gardens, with 79 acres of gardens, at 4344 Shaw Blvd. Here you will find some wonderful restaurants.
The St. Louis Art Museum, a One Fine Arts Drive in Forest Park, is an exceptional art museum that has free admission at all times.  The St. Louis Art Museum has an encyclopedic collection of more than 33,000 works.  I focused on and enjoyed some great contemporary works as well as some wonderful impressionist paintings in the European galleries.  Make sure to check out the new 200,000 sq.ft. addition by British architect David Chipperfield.  The Panorama Restaurant in the East Building and the more casual Museum Cafe on the lower level of the South Building are dining options.
Knoxville, TN
Over the last few years, Downtown Knoxville has been transformed into a thriving area with historic buildings, great restaurants, hotels and shopping and many festivals and events throughout the year. Here you will find  art museums, classical music, dance and ballet, opera, historic homes to tour, jazz and the Rossini Festival featuring opera, food and music in April to name a few.
Market Square is the lively, pedestrian square of historic buildings with retail stores, bars and restaurants, street art and the Market Square Farmers' Market from May through November. Another highlight of my past visits is Gay Street, an attractive street with great eating, shopping and cultural destinations including the famous Mast General Store. 
Knoxville has some wonderful restaurants to choose from, from casual to fine dining. One of my favorite neighborhoods is the Old City, with many bars and restaurants to try. This area is a very popular spot with the locals.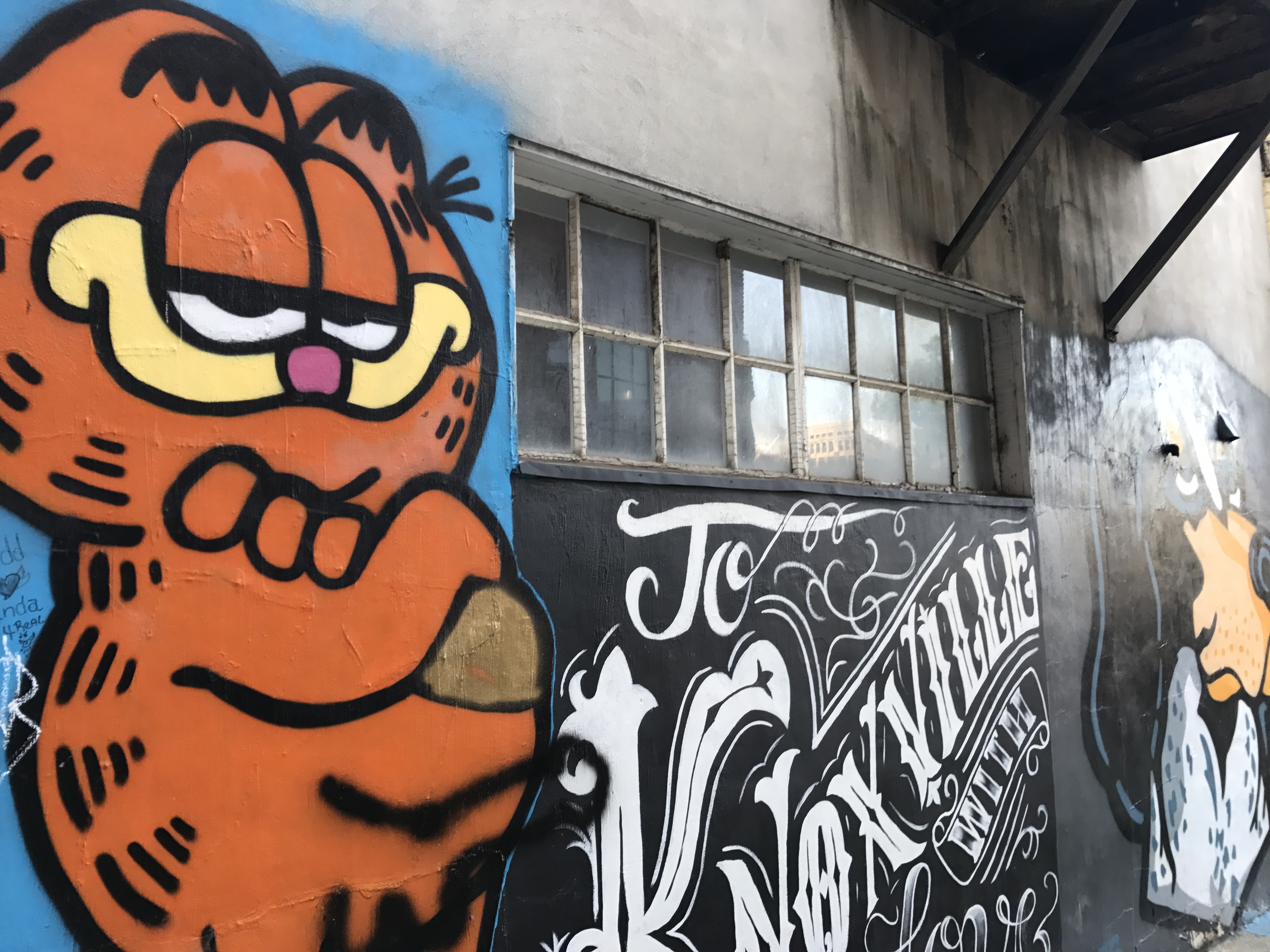 Knoxville and the surrounding area has a burgeoning craft beer scene. Today there are over 25 craft breweries operating with several more planned. Please check out the website for the Knoxville Ale Trail when planning your trip for info on tastings and tours. A good way to visit a number of breweries is to book a tour through Knox Brew Tours. You visit four locations during your tour, where you are transported by small bus. 
Detroit, MI
After years of decline, Detroit is coming back! I was very impressed with the emerging neighborhoods, the great restaurants, many new boutique hotels being built, shopping, street art, new distilleries and microbreweries and the great cultural institutions. You can still see some of the old vacant buildings and factories, but much progress has been made. I would definitely add it to your list of places to visit. I am already making plans to return in October, 2022 to explore and see a Van Gogh exhibition at the Detroit Institute of Arts.
Midtown is a great neighborhood from which to base yourself on your trip. There are great hotels, restaurants, museums and shopping. Downtown Detroit also has some great new hotels and restaurants, as well as some that have been there for many years. 
Just west of downtown, Corktown, is one of the oldest residential and commercial neighborhoods in the city. It is being revitalized with many new bars, restaurants, distilleries and microbreweries.
Just northeast of downtown is Eastern Market. Here you will find a large area with over 100 shops and restaurants.The Eastern Market is a historic landmark about a mile from the heart of downtown, it is positioned to the north of Gratiot Avenue and south of Mack Avenue. It earned a place on the National Register of Historic Places in 1979 and is currently the largest of its kind in the United States.
If you have time, make sure to visit The Heidelberg Project on the eastside of Detroit. This is an outdoor art project created in 1986 by artist Tyree Guyton and his grandfather Sam Mackey. It first started by him painting a series of houses with bright dots or many colors and attached salvaged items to the houses. It helped transform a hard-core inner city neighborhood. In the last few years some of the houses have unfortunately burned down. Some of the foundations are now used for art displays. You can walk and find painted dots on the street, painted faces on the sidewalks, sculptures made of toys, shoes and dolls, large painted clocks and much more. 3600 Heidelberg St.
Albuquerque NM
The historic Route 66 runs right through the city of Albuquerque. I followed Central Avenue, both east and west, past the Rio Grande River to see some of the Route 66 sights. I loved the old motels, like the El Vado Motel, and motel signs along the route.
I also enjoyed visiting the Nob Hill area of the city near the University of New Mexico. This is a fun, colorful and funky strip of restaurants, boutiques, galleries and shops east on Central Avenue.
I always enjoy walking through Old Town which was where the city began in 1706. The four square block area is centered around the Old Town Plaza with its white gazebo. The San Felipe de Neri church, with its old adobe walls, was interesting to see. The old adobe homes surrounding the Plaza have been converted to shops, galleries and restaurants. Make sure you search the hidden placitas or little plazas which can be interesting to explore. I found most of the shops to be very touristy, however there were some attractive galleries with wonderful pueblo pottery. You can still see the Native Americans selling jewelry and crafts under the portals of a block-long section of the Old Town shops.
Albuquerque is getting more and more great dining options along with many new microbreweries. My top restaurant recommendations from my last few trips include
Golden Crown Panaderia, at 1103 Mountain Rd. NW, is a great new find near Old Town. This funky bakery and coffee house has been a popular spot for 40 years.
After reading about the James Beard Award-winning Mary & Tito's Cafe at 2711 4th St. NW, I had to try it on my last trip. Opened in 1963, it won the 2010 American Classics Award. It is a casual diner featuring New Mexican cuisine, including their signature red chili.  I stopped for brunch on the way to the airport and enjoyed the authentic experience. 
Los Poblanos Historic Inn & Organic Farm is a stunning property, set on 25 acres, north of downtown Albuquerque and Old Town at 4803 Rio Grande Blvd. NE., in an area known as Los Ranchos de Albuquerque. Their Campo restaurant is open daily for breakfast, lunch  and for dinner, but reservations are required. The ingredients come from their farm and other local purveyors. There are special events plus cooking classes.  Bon Appetit ranked it a Top 10 Hotel for Food Lover's in America and in 2020 Chef Jonathan Perno was named a James Beard Award Semifinalist for Best Chef Southwest.