Grand Rapids is Michigan's second-largest city, located on the Grand River on the western side of the state. It is an up-and-coming destination to experience art, beer, architecture and food. I was very impressed with what I saw and did, but unfortunately had to cut my trip short due to a lengthy power outage in the entire downtown area and the West Side. I am looking forward to getting back to continue my exploration of this city and visit the few things that I missed. It is a fun spot to spend a weekend.
My recommendations, including some of those on my list for next time, are:
What to Do in Grand Rapids, MI
There are a number of museums and attractions that you should experience while in town.  
Art Prize: This is a major annual event held for three weeks at the end of September and beginning of October. There are over 175 venues, centered around 10 different hubs, that feature art by over 1,350 artists. It draws a large number of visitors from the city, the state of Michigan and from around the country. Awards are given by the votes from the Jury as well as by the votes of the attendees. I enjoyed walking the streets and exploring several of  the installations downtown. Venues include local museums, outdoor plazas, offices and bars. Even laundromats become exhibition venues for artists from around the world.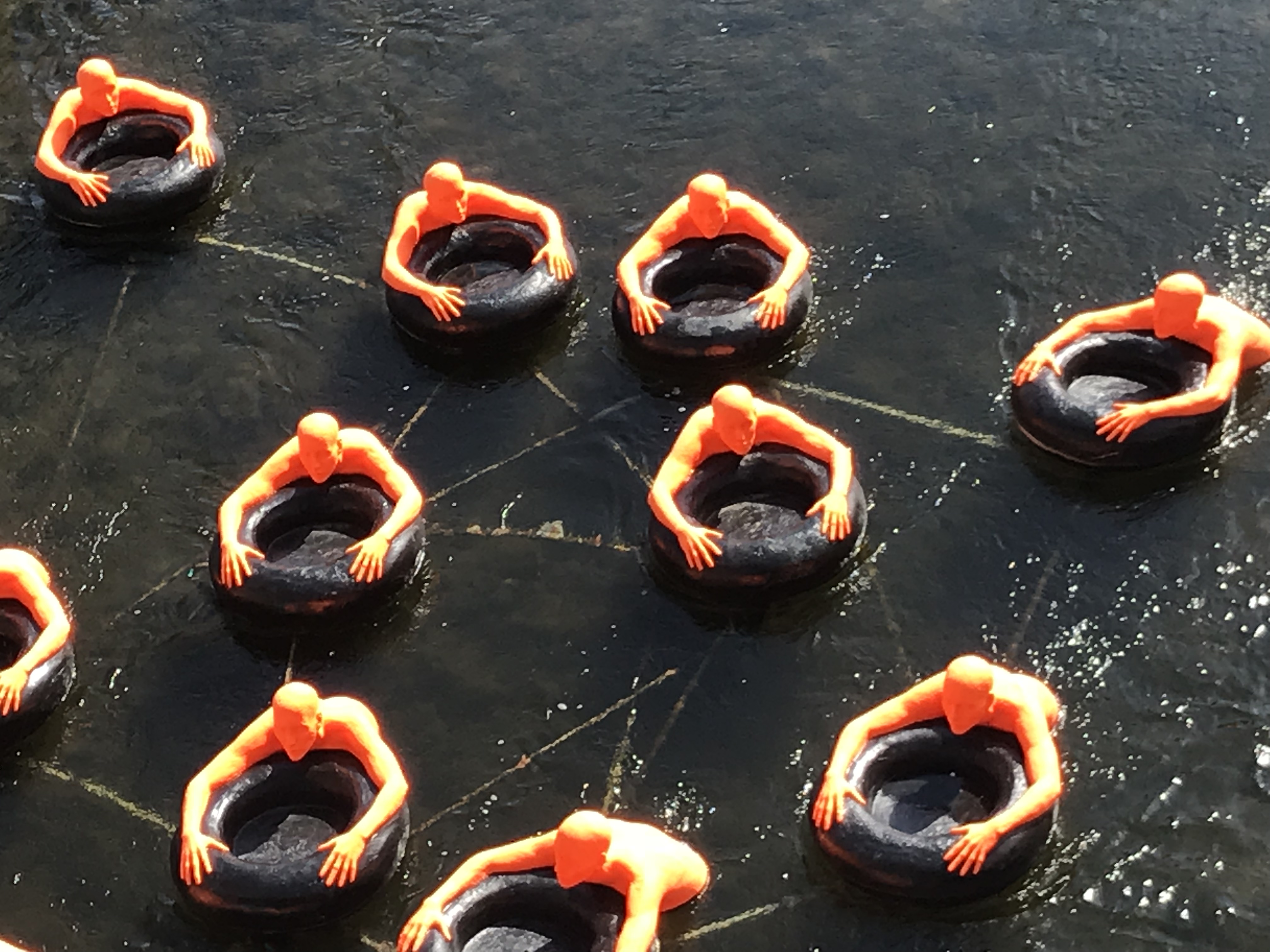 Devos Performance Hall: Check out the calendar and attend a classical concert, broadway musical, dance performance or opera at this downtown venue. 303 Monroe Ave. NW.
Gerald R. Ford Presidential Museum: I was very excited to visit the Gerald R. Ford Presidential Museum. The Presidential Library is located in Ann Arbor. One of my favorite photos is a picture of my parents taken with the President. The Museum has a number of exhibits showing Ford's early years in Grand Rapids, many photos of his presidency, Betty Ford's impact on addiction and health and a replica of his oval office. Very moving was visiting their burial site on the grounds.
Grand Rapids Art Museum: This Art Museum, originally established in 1910 as the Art Association of Grand Rapids, features a permanent collection along with temporary exhibitions that change throughout the year.
Frederik Meijer Gardens and Sculpture Park: Located north of downtown on a 158 acre campus, this is a major sculpture park with a tropical conservatory and multiple gardens. Its art collection includes works by Auguste Rodin, Henry Moore and Ai Weiwei. There is also a gift shop and cafe. 1000 East Beltline Ave. NE. 
Frank Lloyd Wright – Meyer May House: I am a huge fan of Frank Lloyd Wright and try to visit his homes when I travel. This house was "initially designed for a prominent Grand Rapids clothier, the Meyer May House was purchased and meticulously restored by Steelcase and opened to the public in 1987. Today, complete with original furnishings and faithfully executed reproductions, the Meyer May house provides the rare opportunity to experience a Prairie house exactly as Frank Lloyd Wright intended."
"The Steelcase and Frank Lloyd Wright connection began in 1936 when Steelcase was contracted to manufacture Wright-designed furniture for the Johnson Wax Administration Building in Racine, Wisconsin. Additionally, the Meyer May House is owned and maintained by Steelcase today." Tours are available at no cost. I am anxious to visit on my next trip. It is located southeast of downtown at 450 Madison Ave. SE.
Just north of the Meyer May House and east of downtown is the Heritage Hill neighborhood. The neighborhood is a land-marked district of 1,300 homes showcasing dozens of styles of American architecture after 1843, when the city's lumber barons first began building there. Here you can also visit President Gerald R. Ford's Boyhood Home at 649 Union Ave. SE
Maya Lin Park Grand Rapids: Maya Lin became known for her design for the Vietnam Veterans Memorial in Washington, D.C. "Grand Rapids has a history of supporting the arts. It was among the first cities to install public art with Alexander Calder's "Le Grande Vitesse," and by the end of the year 2000, Grand Rapids had an experiential park designed by renowned artist, Maya Lin, in the center of its downtown."
"Lin incorporates these three states of water with a central gathering area for concerts in summer and ice-skating in winter, a misting fountain, and a reflecting pool with a water cascade. Sculpted grass "waves" echo the rapids of the Grand River, to the park's west, and honor the feature for which the city is named." It is located at the intersection of Monroe Ave. NW and Monroe Center St. NW.
A popular attraction is the Fulton Street Market. Established in 1922, the year-round market features farmers, food creators and artists." With 118 outdoor booths and an additional 9 indoor booths the market hosts an amazing assortment of fruits, vegetables, meats, dairy and hand-crafted foods each market day." 1145 Fulton St. E.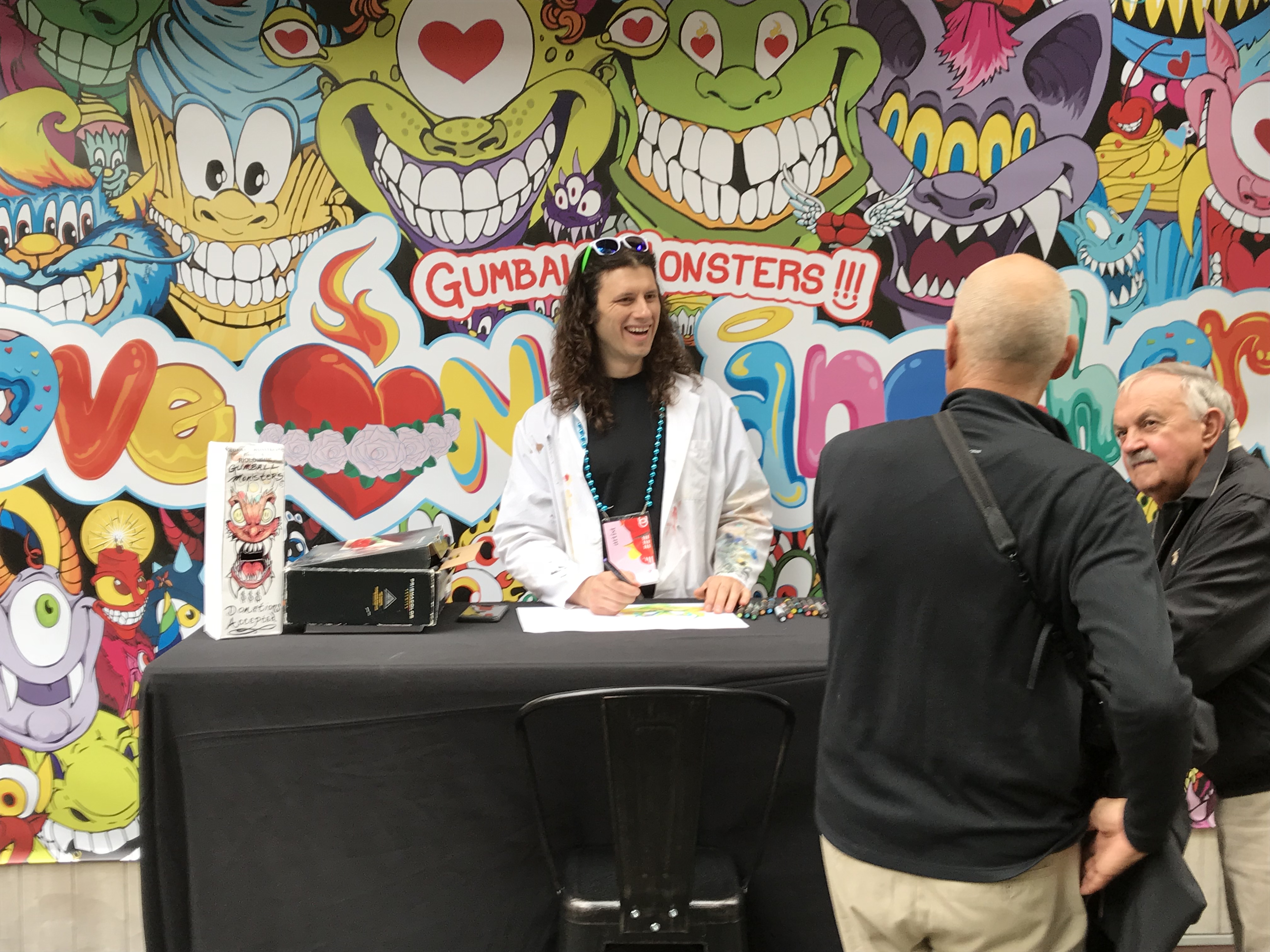 Where to Stay in Grand Rapids, MI
I recommend staying in downtown Grand Rapids so you can walk to nearby restaurants, microbreweries, distilleries and museums. My recommendations include:
Amway Grand Plaza Hotel: This is a Curio Collection by Hilton hotel, located in the heart of downtown Grand Rapids. I found it a great place to base myself in order to explore downtown and see the many exhibitions for Art Prize. They have historic rooms in the historic building, which I had, and more contemporary room in the new tower. It has a number of cafe and restaurant options onsite. The Kitchen by Wolfgang Puck is a restaurant by the celebrity chef. There is also the Kitchen Counter by Wolfgang Puck, a more casual spot for breakfast and lunch. There is a Starbucks which has food items as well as coffee. The Rendevous features a breakfast buffet and there is also the Lumber Baron Bar and Ruth's Chris Steak House. 187 Monroe Ave. NW.
Also getting good reviews is the contemporary, boutique City Flats Hotel. It is located downtown at 83 Monroe Center St. NW. 
Two recent additions to the downtown hotel market in 2019 include the AC Hotel Grand Rapids and the Hyatt Place Grand Rapids/Downtown.
Where to Eat and Drink in Grand Rapids, MI
My recommendations on where to eat while in town include:
Reserve Wine & Food: Located a short walk from the Amway Grand Plaza Hotel, this is a sleek, contemporary restaurant with really excellent food. They feature a large selection of fine wines, charcuterie and other large and small plates. The white fish entree and beet salad were excellent. I also like that they offer tastes of wines in addition to full glasses and bottles, so you can try several or match more than one wine with your menu choices. 201 Monroe Ave. NW., Suite 100.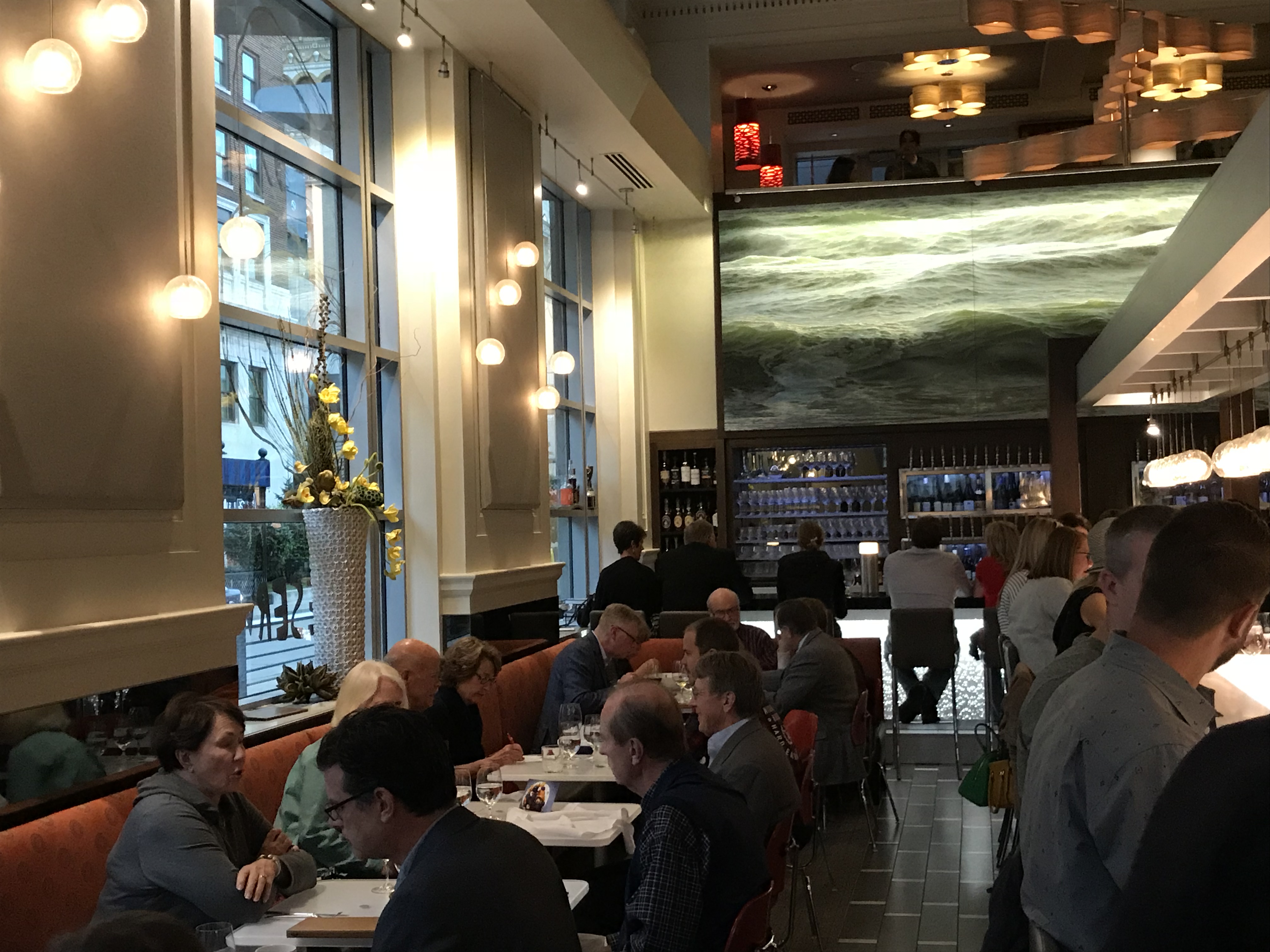 Grand Rapids Downtown Market: This is a downtown market that is a combination foodhall and farmer's market. It features a number of restaurants, bakeries, and purveyors of cheese, bread, spices, wine, seafood, meat, flowers, ice cream and prepared food. 435 Ionia Ave. SW.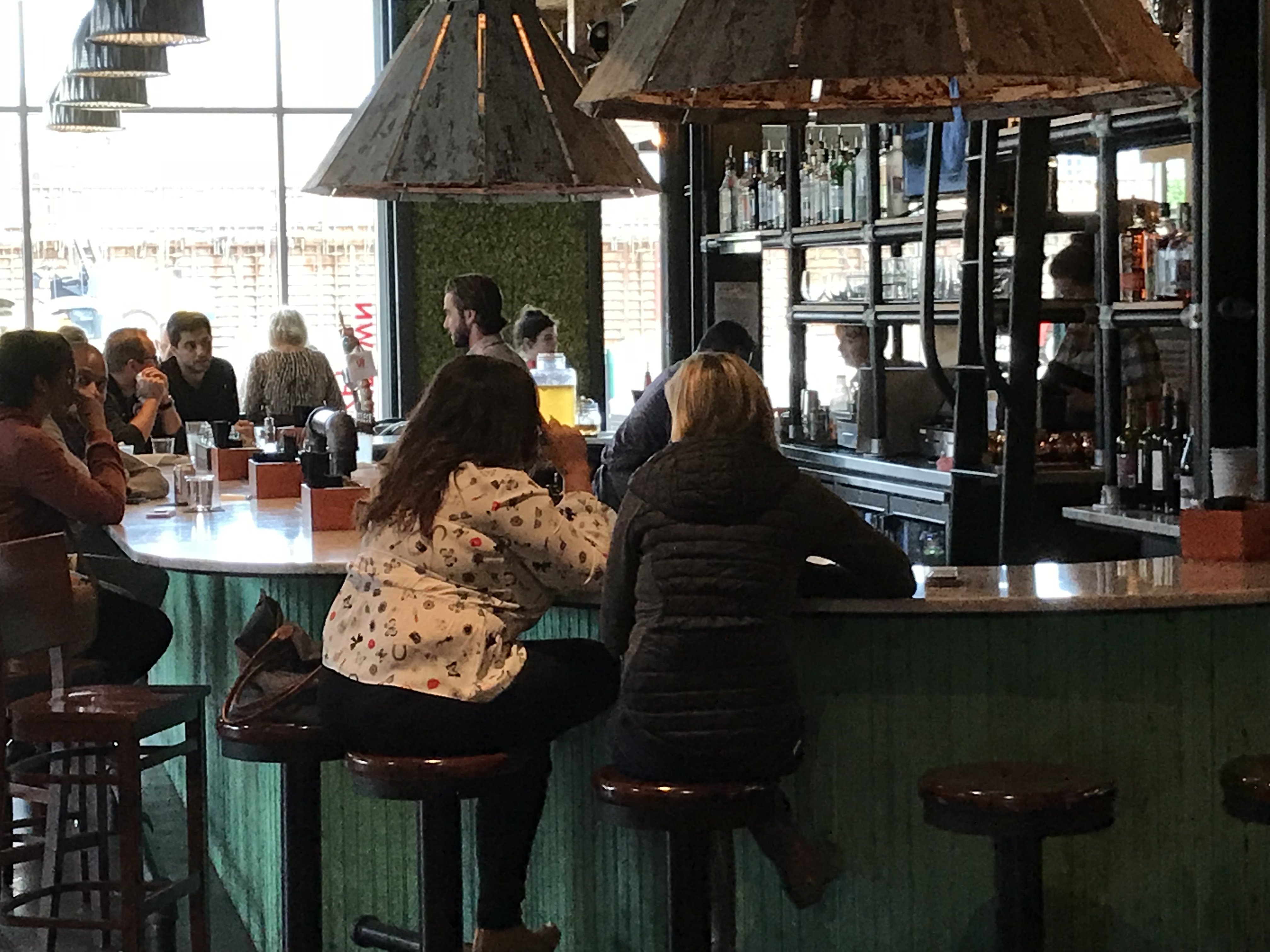 Slows BBQ: Located in the Downtown Market, this is a great BBQ spot, that I first found on my last trip to Detroit. They offer a number of sandwiches, meat by the pound and sides, desserts and drinks. 435 Ionia St. SW. 
MADCAP Coffee Company: I highly recommend this local coffee shop downtown at 98 Monroe Center St NW. With three locations in town, they have a special relationship with all of their growers.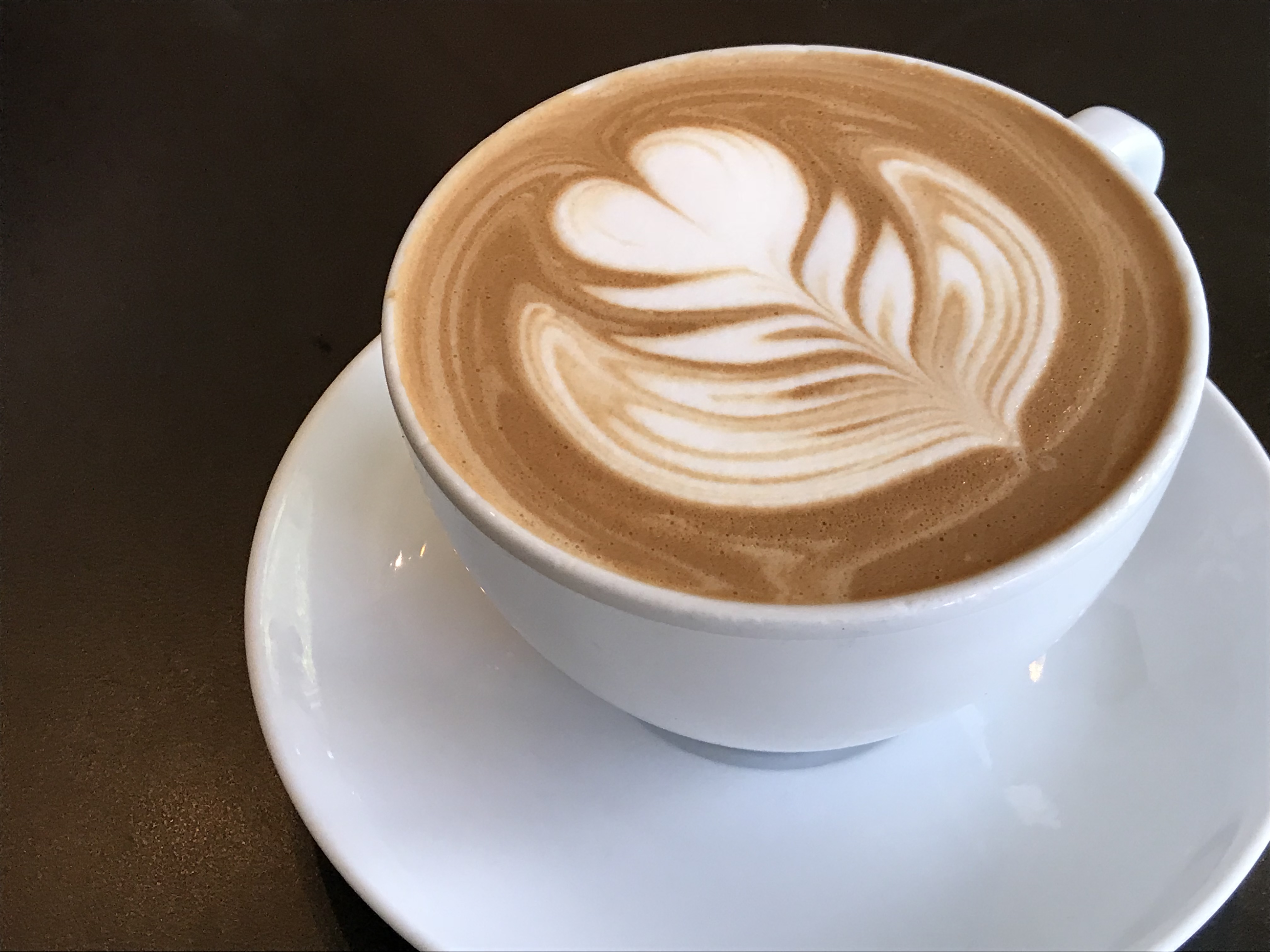 Luna Restaurant: I enjoyed having lunch at Luna Restaurant which is considered one of the best farm-to-table restaurants in town. It was opened by Costa Rican native Mario Cascante with an emphasis on Latin cuisine. All of the ingredients of every dish are made from organic, homemade or grown from within West Michigan. 64 Ionia Ave. SW., #100.
The Littlebird, at 95 Monroe Center, is a casual cafe serving breakfast and lunch with a number of great menu option from omelettes, sandwiches, soups, salads, and more.
For brunch head to The Winchester, a classic pub. For brunch they have a Bloody Mary bar and live jazz. 648 Wealthy St. SE. Sundance Grill & Bar, downtown, is known for its omelets, breakfast tacos and hibiscus mimosas.
Grove: Just north of The Winchester is Grove. This is a popular and award-winning, farm-to-table restaurant serving comfort food using simple, seasonal and locally and sustainably sourced ingredients whenever possible. It is located in the East Hills neighborhood at 919 Cherry St. SE and open for lunch, dinner and cocktails. 
Grand Rapids has been been described as Beer City USA, with now more than 40 craft breweries. There are a number of distilleries and cideries as well. Make sure to check out:
New Holland Brewing: My first experience with New Holland Brewing was in their Holland, MI brewpub. They make a number of stouts, IPAs, lagers and ales. In addition they make a number of spirits including gin, rum, vodka, canned cocktails and a Beer Barrel Bourbon and a Beer Barrel Rye Whiskey. I really love the Beer Barrel Bourbon and have it in Chicago after purchasing it in Holland.
Their Grand Rapids Brewpub, at 417 Bridge St. NW, is a large facility. Here you can enjoy a full drink menu including craft beer, artisan spirits, handcrafted cocktails, wine and cider along with a seasonal food menu showcasing local and regional agriculture. They also feature special events, live music and tours.  
Brewery Vivant: This is a local brewery with a focus on Belgian and French style beer. On tap are their ales, IPAs, stouts, sours and saisons. They also have casual pub menu. 925 Cherry St.
Butchers Union: This is a contemporary gastropub with a meat-centric menu. They feature more more than 100 whiskeys plus draft beer. It is located on the West Side of Grand Rapids at 438 Bridge St. NW.
One Bourbon: Located on the West Side at 608 Bridge St. NW, One Bourbon features American Southern small plates, fried chicken, burgers and drinks in a rustic setting. They serve more than 160 different whiskies and bourbon, cocktails, beer and wine.
Stella's Lounge: Located near downtown, this is a casual bar with colorful walls of painted graffiti and vintage arcade games. They serve over 250 whiskeys including some Michigan-made options and pub food from sandwiches, burgers, wraps and tacos to snacks, salads and soups. 53 Commerce Ave. SW.
Vander Mill: Vander Mill is a cidery whose taproom opened in Grand Rapids in 2016 at 505 Ball Ave. NE. Here you can taste one of their ciders and enjoy a snack, starter, sandwich, entree or salad. They also have an extensive brunch menu on Sundays.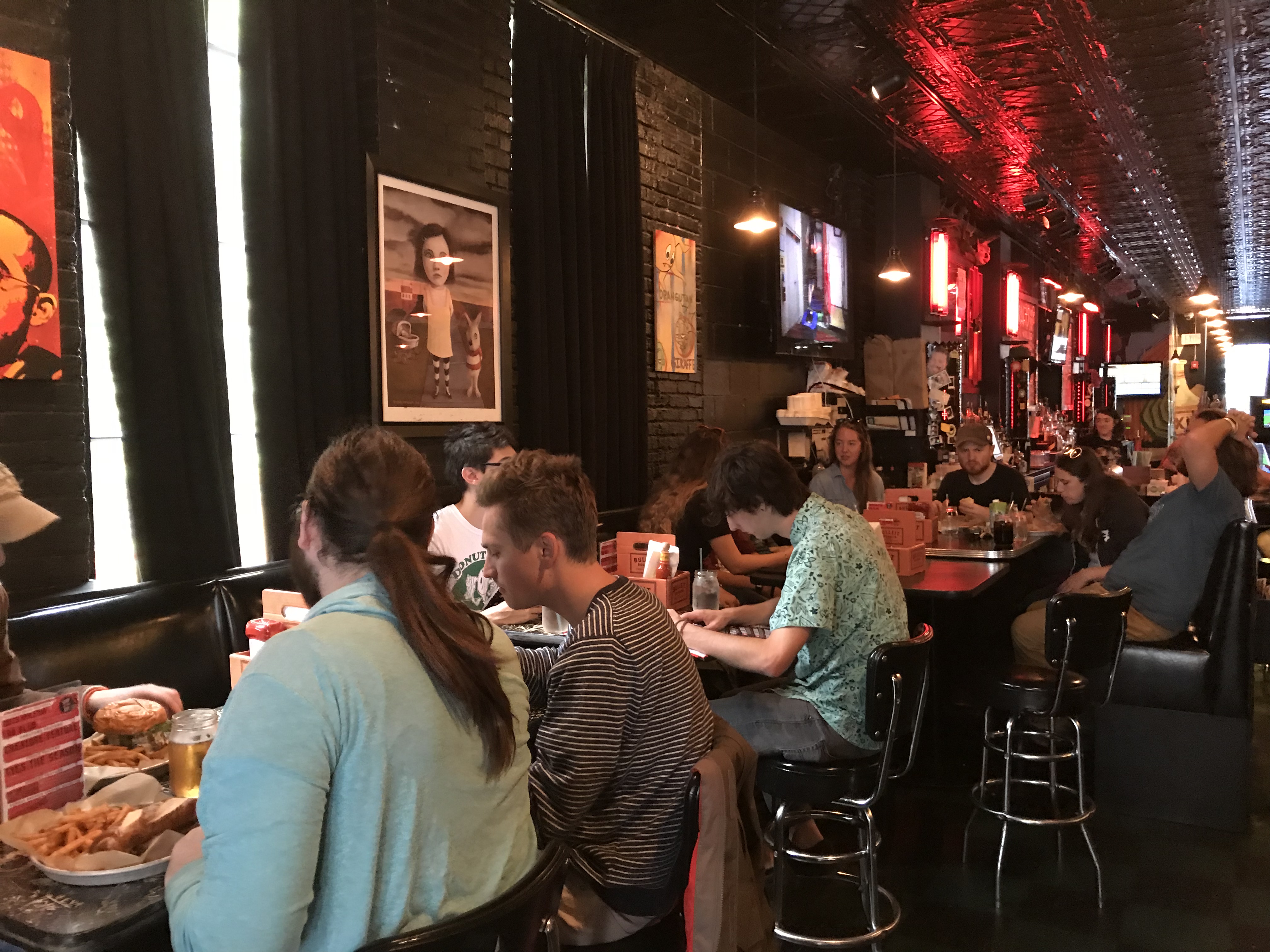 Grand Rapids Brewing Company: Grand Rapids Brewing was the city's first brewery. It was first called City Brewery when opening in 1849. In 1893 six breweries combined to form the Grand Rapids Brewing. It was closed due to Prohibition in 1920. "Some in Grand Rapids attempted to revive the city's beer-making culture in the 1940s and 1950s, but the city maintained its dry spell. It wasn't until the late 1990s that beer returned to its former glory in Grand Rapids." The new brewery is located not far from the original location and honors its past with its classic lager that was brewed back in 1893. There are almost 20 beers on tap and a menu of starters, soups, salads, sandwiches, burgers, and entrees. It is also open for brunch on Saturday and Sunday. 1 Ionia Ave. SW.
Founders Brewing Co.: With locations in Detroit and Grand Rapids, this is a large, brewery complex with a taproom overlooking the brewhouse. It is located in a former trucking depot that was modeled after a German beer hall, complete with a patio and beer garden. You can enjoy one of their handcrafted sandwiches or stop by for some live music. They make a number of IPA's, stouts, porters, pilsners, seasonal offerings plus a Barrel-Aged series including a KBS Espresso and Mas Agave. I would love to try the Backwood Bastard, a bourbon barrel-aged Scotch ale! They also offer tours and special beer dinners. 235 Grandville Ave. SW.  
Harmony Brewing Company: Their Harmony Hall on the West Side, at 401 Stocking Ave. NW, is a large brewpub. The building was formerly a Bavarian sausage factory and later a popular Mexican restaurant. They feature close to 30 beers and a food menu of salads, soups, flatbread sandwiches and pizzas. They also have a second location on the East side of town.
Two other spots to add to your list include Long Road Distillers for food, cocktails and to try one of their vodkas, gins, whiskys, brandies and liqueurs. The other is Arktos Meadery for their honey wine.