On my recent visit to Detroit, I found three new neighborhoods to explore.
Indian Village
This affluent neighborhood on Detroit's eastside, was listed on the National Register of Historic Places in 1972. The district has a number of architecturally-significant homes built in the early 20th century. Make sure to drive along Burns Ave., Iroquois Ave., Seminole St. and Jefferson Ave. to see the beautiful homes.
West Village
In neighboring West Village, make sure to visit:
Sister Pie: Located at  8066 Kercheval Ave., Sister Pie is a popular corner bakery serving pies and cookies along with breakfast, and lunch items. Opened in 2016, owner Lisa Ludwinski, received a 2020 James Beard nomination for Outstanding Baker. I enjoyed the cookies and the scone that I bought. 
Marrow: Next door is Marrow at 8044 Kercheval Ave. This is a neighborhood butcher shop and restaurant. You can order lunch at their bar or enjoy their 5-course prix-fixe chef's tasting menu or ala carte options for dinner. They also feature seasonal and local ingredients. Based on their excellence, they are a three-time James Beard Award-nominated restaurant including a 2023 nomination for chef Sarah Welch for Best Chef: Great Lakes.
Across the street is Frenchie's: This is a casual spot for breakfast, brunch and lunch, featuring burgers, sandwiches and hot dogs. You can also grab a coffee drink or a pastry. 8100 Kercheval Ave.
Mexicantown
Mexicantown is a neighborhood in southwest Detroit west of Corktown. It is a neighborhood filled with informal restaurants offering traditional Mexican food, from tamales to tacos. It has laid-back bars serving margaritas; grocery stores featuring Mexican specialties and old-school bakeries. 
MexicanTown Bakery: This is a popular Mexican bakery carrying cookies, cakes including tres leches, breads, pan de muertos and more. 4300 Vernor Hwy.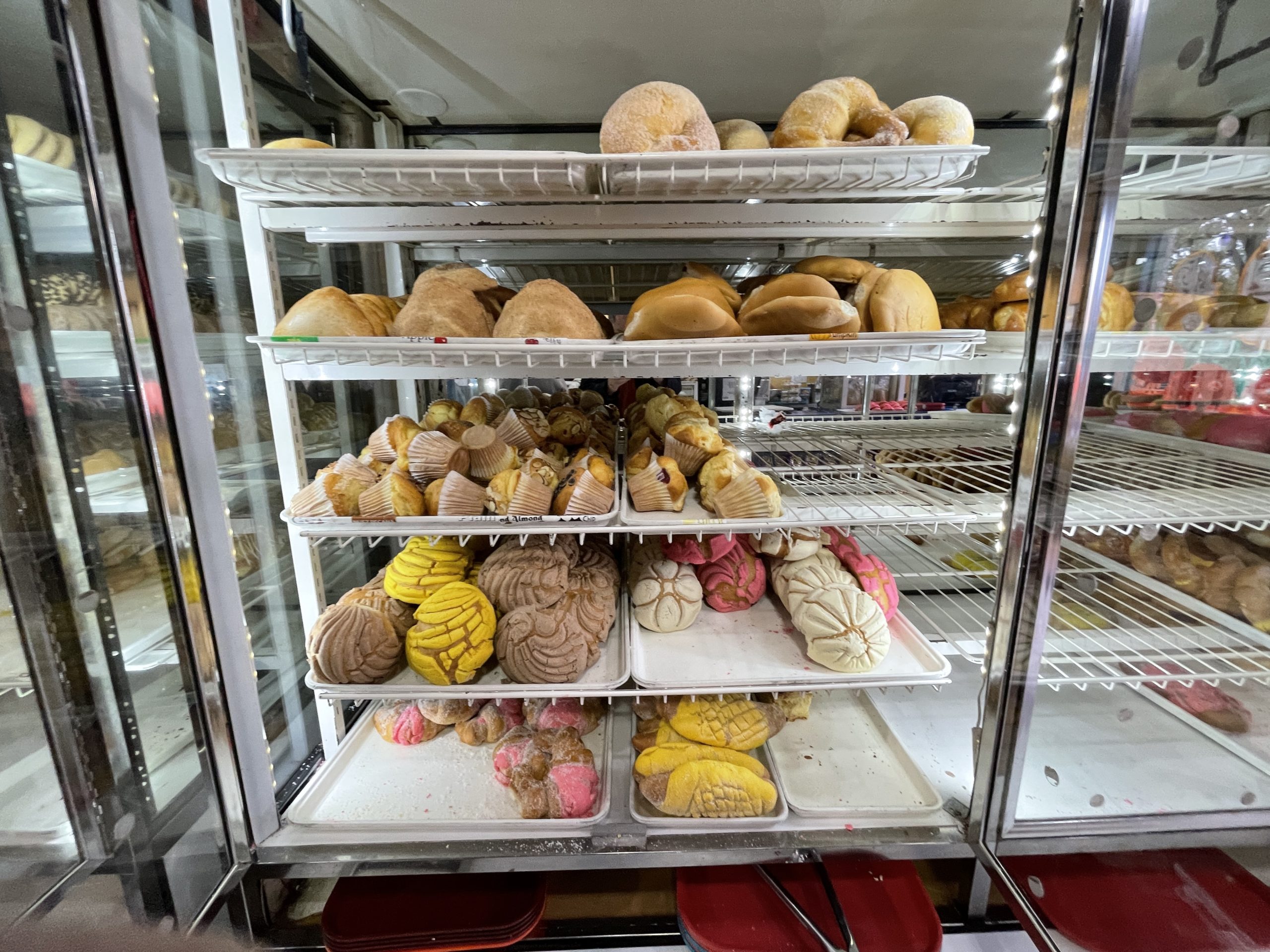 Across the street  is Armando's Mexican Restaurant. This is a casual spot for classic Mexican food since 1967. Open from Tuesday through Sunday, they serve lunch and dinner. The menu includes soups, salads, tacos, fajitas, tortas, tamales and more. I loved the colorful murals. 4242 Vernor Hwy. 
I read recently about the Mexican Village Restaurant at 2600 Bagley St.  As the oldest restaurant in Mexicantown, opened in 1957, it is known for its classic, colorful decor and burritos, steaks and desserts.