Douglas is a small town across the Kalamazoo River and Lake Kalamazoo from Saugatuck. It started as a small lumber mill town in 1851 until the trees were depleted. It then became known for growing and shipping fruit, particularly peaches, and then as a tourist destination and destination for artists. Today, it is known for its many art galleries and restaurants on a charming main street. I have been a number of times and always enjoy a great meal and wandering through the galleries on Center St.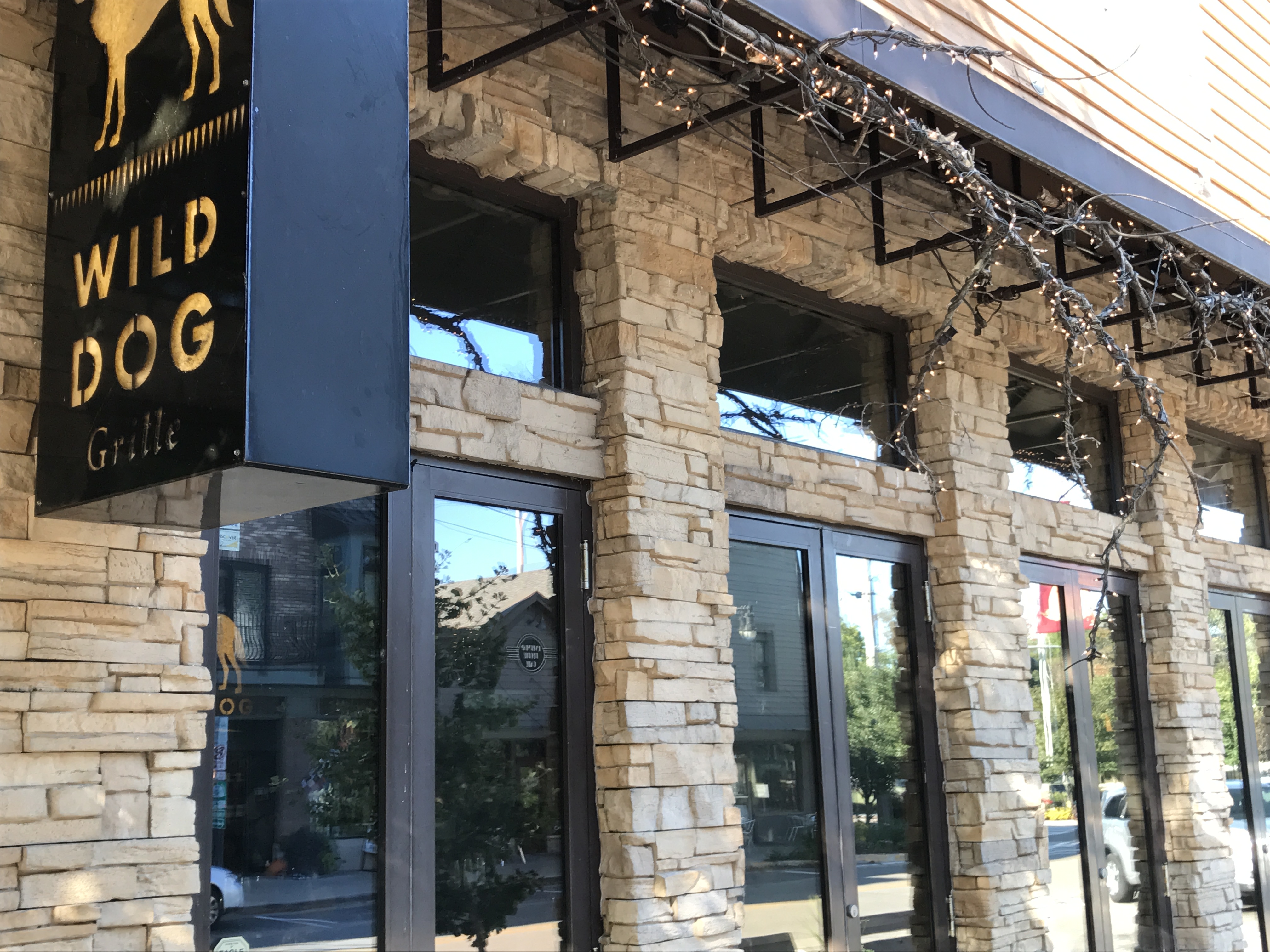 Make sure to visit:
Everyday People Cafe: Located in downtown Douglas, this is always one of my favorites when I am in the area. Formerly more of a casual lunch spot, it is now more of a fine dining restaurant in the evenings featuring small plates and entrees, wines and craft beer plus a weekend brunch and raw bar. They also feature special monthly wine dinners throughout the year. 11 Center St.
There are at least ten art galleries in and near downtown Douglas. Two of my favorites include:
Water Street Gallery: I started buying art from them when they were in downtown Saugatuck. The gallery moved several years ago and is now under new management. Featuring the work of over 40 artists, the quality of the art  is still excellent and I highly recommend it. 98 Center St. They participate in a number of events including the Art on Center Gallery Stroll held on select Saturdays from June to October.
Button Gallery: At 33-35 Center St., this is another quality gallery in downtown Douglas that represents over 20 regional and national artists.
Respite Cappuccino Court: This is a fun spot for coffee in downtown Douglas near the galleries at 48 Center St. They also feature a cafe menu with bowls, sandwiches and salads.
Back Alley Cafe is a casual spot for pizza, calzones, salads and pasta. 22 Main St.
Saugatuck Brewing Company: This is a local brewery outside of town, that also features food. I sampled and really loved the Blueberry Maple Stout. It sounds sweet, but it was very smooth and tasty. According to them it "tastes like you crammed a fat stack of blueberry pancakes into a pint glass and smothered it with maple syrup." They also make a number of other stouts, IPAs, shandys, saisons, wheat beers and a dry cider. They are also opening a distillery next door. 2928 Blue Star Hwy.  
Saugatuck Antique Pavilion: Next to Saugatuck Brewing Company is this large antique pavilion. I read about it as a recommendation for mid-century furniture fans who might enjoy it and possibly find some Herman Miller furniture. It is 24,000 sq. ft. and has over 175 dealers. 2948 Blue Star Hwy.
The Farmhouse Deli & Pantry is a popular spot in Douglas. They have a sandwich menu, a large deli case filled with salads and meats, a baked goods case, organic coffee bar, juice bar and a small retail offering. 100 Blue Star Highway.