Corning, NY is a city of just over 11,000 people on the Chemung River in Steuben County and south of Keuka Lake. I had always heard of the town, but had never been there until I went to a travel conference that was based there.
I was very impressed with the downtown area, known as the Gaffer District, and highly recommend that you stay there and walk to the great restaurants, museums, bars, shops and galleries. Market St. is the center of the action. Over the past 40 years, it has become a revitalized neighborhood of beautiful historic architecture, shopping, nightlife, festivals and events and a vibrant cultural and arts center. By the way the name gaffer means head glassblower, based on Corning's rich history in glassblowing.
Here you will find music in the Square in June, July, August and September, a Farmers Market on Thursdays from early June to late October, the Taste of Summer food festival in July and the Harvest Festival in September. There are also concerts of the Orchestra of the Southern Finger Lakes.
There are also a number of galleries in the district that are featured in the monthly Urban Arts Crawl held on the last Friday of each month.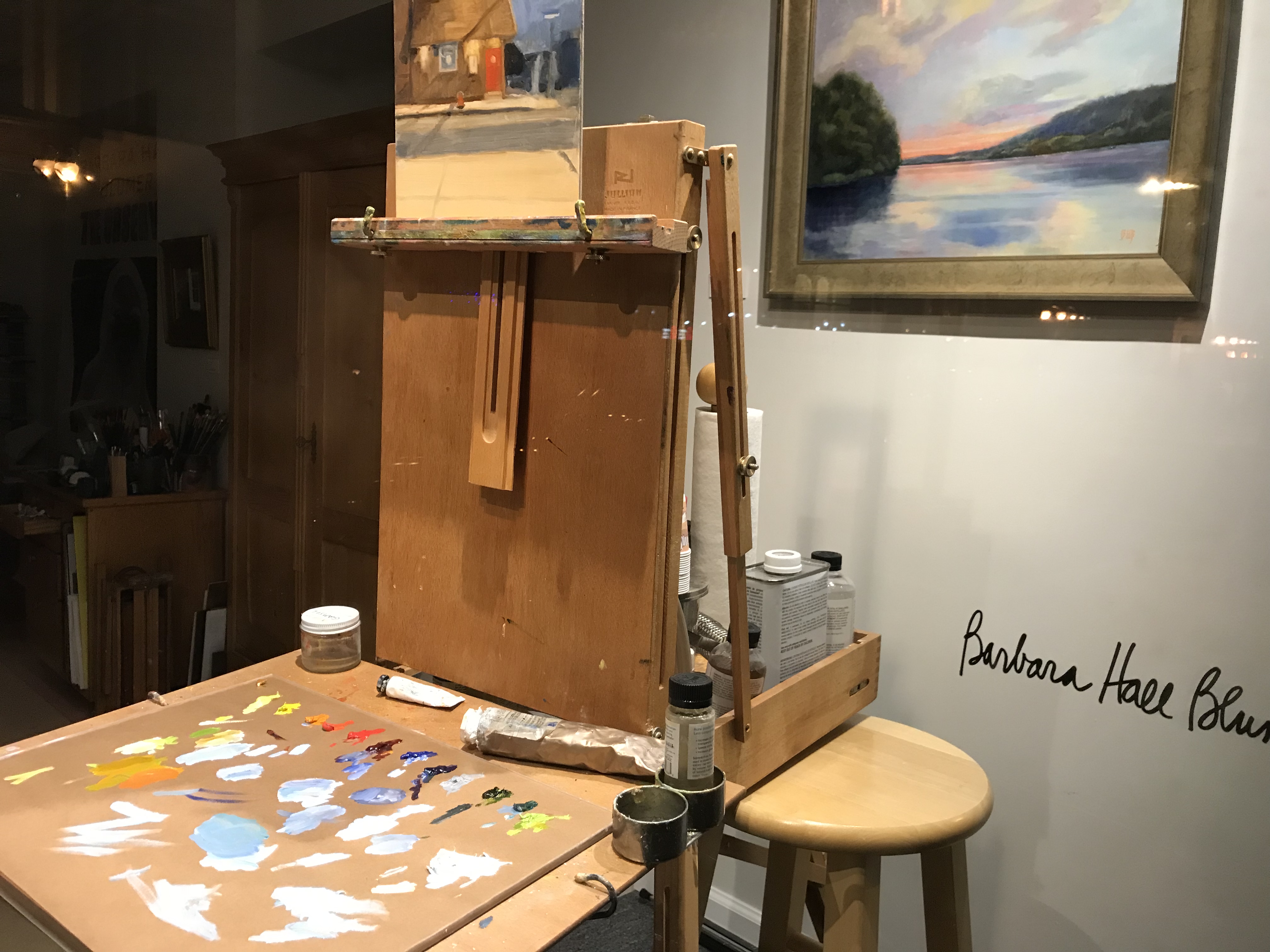 My recent recommendations on what to do, where to eat and where to stay include:
The Cellar: On my first night in Corning I had a really great meal at The Cellar. This is a wine bar and restaurant featuring modern fusion cuisine and local ingredients. The scallop entree with seared scallops, cornbread stuffing, creamed corn and local vegetables was excellent. 21 W. Market.
Three Birds Restaurant: On my second night I had a really excellent meal at Three Birds Restaurant at 73 E. Market. It is a warmly decorated restaurant with great food and service. My salmon dish was one of the best I have had recently. The grilled salmon filet was accompanied by sauteed fingerling potatoes and Napa cabbage, topped with a stone-ground mustard-soy glaze and a red pepper jelly. The berry crumble for dessert was also excellent. They also have a large wine selection.
Old World Cafe & Ice Cream: Located in an historic building at 1 W. Market St., this is cafe that has great ice cream and desserts. They also feature a menu of soups, salads and sandwiches.  
The Rockwell Museum: This is a small museum located downtown at 111 Cedar St. in the former city hall building from 1893. As a Smithsonian Affiliate, it has a diverse collection including a mix of nineteenth-century American paintings, historic bronzes, and Native American artifacts as well as twentieth-century modernists, illustration art, contemporary photography, and historic firearms. My favorite pieces included the works of Frederic Remington and Charles Russell.  
Corning Museum of Glass: This is a spectacular museum located in a contemporary building across the river from downtown Corning. It is dedicated to the art, history and science of glass. It was founded in 1951 by Corning Glass Works and currently has a collection of more than 45,000 glass objects, some over 3,500 years old. The large facility has large exhibition spaces featuring works in the collection, a lovely gift shop and cafe along with glass blowing demonstrations. You can also take classes in a variety of techniques for all skill levels. There are also tours, lectures and seminars available.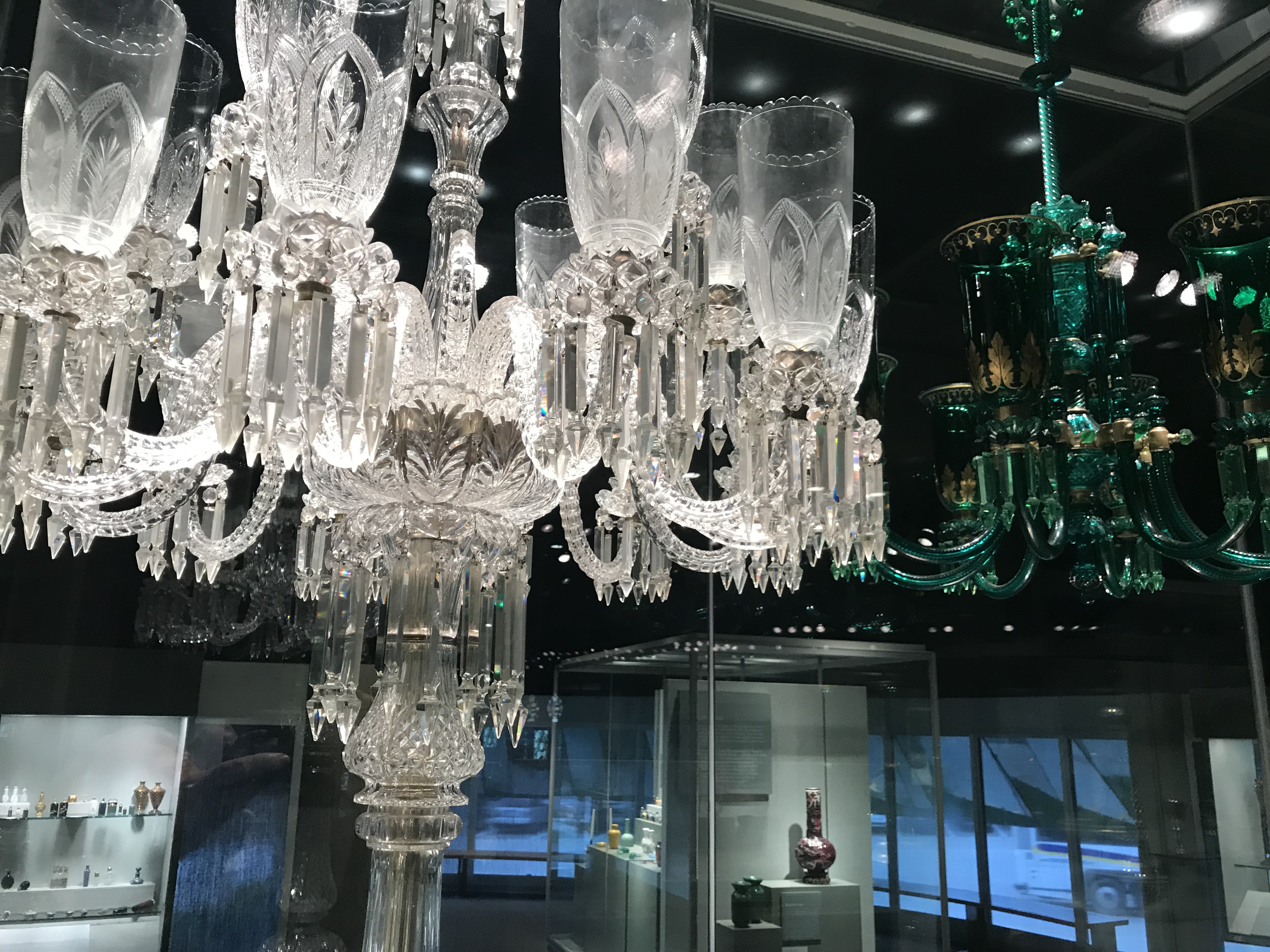 Market Street Antiques: Owned by 15 locals, this is a local antique store at 98 E. Market St. that includes vintage Corning ware, Pyrex, art glass, vintage jewelry, cameras and radios.  
Market Street Brewing Co. & Restaurant: This is a local microbrewery and restaurant located downtown at 63 W. Market St. In addition to featuring a large number of their beers, they also have a large menu of soups, salads, sandwiches, wraps and entrees. They feature an outdoor patio upstairs. I thought that their Blackberry Lager was unique and really great.  
The Erlacher Steuben Glass Collection: This is a must see store when you are in town. I have loved Steuben Glass for most of my life. My brother and I have a number of pieces that belonged to our parents. You will be amazed how much the pieces are now worth! 12 E. Market St.
Vitrix Hot Glass Studio: This is a local gallery and glass blowing studio located at 77 W. Market St. Many of the items in the store are produced onsite.
Hands-on Glass Hot Glass Studio is another local  glass blowing studio where you can shop for work by local artists as well as take classes to make your own glass pieces. 124 Crystal Lane
Cugini Cafe: At 16 W. Market St., this is a small Italian market and cafe.
West End Gallery, at 12 W. Market St., is a gallery that features artwork by more than 50 artists in a variety of mediums including oil, acrylic, watercolor, pastel, pen and ink, graphite, wood, bronze, glass and more. They have been in business for over 40 years.
Sorge's Restaurant: I enjoyed Sorges on my last night in town. At 68 W. Market, this local's dining tradition since 1951, features Italian staples. The night I was there, they had a pasta buffet. They also feature a Sunday brunch buffet as well.
Poppleton Bakery & Cafe at 23 W. Market: This is a fun bakery and cafe opened in 2013. It serves a number of crepes, soups, salads and desserts.
Dippity Do Dahs Homemade Ice Cream: At 46 E. Market, this is another spot for homemade ice cream and other treats, since 2013. Make sure to stop in when exploring downtown.
Hand + Foot: This is a local gastropub at 69 W. Market. A vintage-chic eatery serving a menu of sandwiches, salads, noodle dishes, plus craft beer and cocktails.
Slammin' Jammin' Bar B Q: This is a fun barbecue spot at 69 E. Market that features a menu of hickory-smoked barbecue sandwiches and platters along with local beers.
Liquid Shoes Brewing: This is a small local microbrewery with a tasting room at 26 E. Market. Make sure to try one of their ales, stouts and blondes.
Corning's Palace Theatre: This is a downtown theater, in an historic building, featuring first run movies. 17 W. Market St.
Iron Flamingo Brewery: Located at 196 Baker St., this is a small microbrewery that opened in 2014. Tours are available daily. They also have tastings and special events.
To stay I recommend the Radisson Hotel Corning. It is located at the end of Market St. so you can park your car and walk to the Corning Museum of Glass and to all of the downtown shops, bars and restaurants in the Gaffer District. The rooms are very nice and they have bar and restaurant. 125 Denison Parkway East.
I met a woman who was staying at the Rosewood Inn B&B at 134 E. First St. in Corning. She said it was an excellent property and highly recommended it. It has six guest rooms. I will definitely stay there on my next trip to the area.