Park Ridge is a picturesque suburb of Chicago, with a population 37,500 people, located 15 miles northwest of downtown. It is close to O'Hare airport and expressways and is served by suburban Metra  trains. Getting there is very easy. On my most recent trip, I took the Metra Union Pacific Northwest Train which stops right downtown.  I then met a local friend for lunch who I have know since graduate school. I was glad to get back to explore the small downtown area which is surrounded by neighborhoods with attractive homes and tree lined streets.
Highlights of my two visits included:
Holt's: Holt's is a fun, casual bar and restaurant in the heart of downtown. It features a menu of pizza, sandwiches, salads along with an extensive menu of beer and ciders. They also have a weekend brunch menu. It has a large outdoor patio which I enjoyed on a beautiful fall day with my friend who had recommended the spot. I thought the arugula salad with maple roasted butternut squash, bosc pear, feta cheese, roasted pepitas, candied walnuts, apple cider vinaigrette and grilled chicken was the perfect choice. 43 S. Prospect Ave. 
On my recent visit, I enjoyed my lunch at Mel's Craft BBQ. I had read in the Chicago Tribune in August, 2022 that it makes some of the best barbecue in Illinois, so I made sure to try it. They use a rotisserie-style wood smoker and focus on brisket, turkey, pulled pork and baby back ribs. I enjoyed the pulled pork sandwich with a side of coleslaw. There are several barbecue sauces to choose from. I liked the sweet sauce. It is a large restaurant with two seating areas and a huge bar, along with a sizable front patio. 24 Main St.
Sonny's Express: My friend recommends the nearby Sonny's Express at 141 Vine Ave. for pizza, pasta, sandwiches and salads.
She also enjoys Cream of the Crépe for crépes, pastries, gelato and coffee. 8 S NW Hwy
The Harp & Fiddle is a contemporary pub with American and  Irish comfort food, craft beer, a patio plus live music. It is open for lunch, dinner and brunch on the weekends. 110 Main St. 
Original Pancake House: This is the Park Ridge location of the national chain at 106 S. NW Hwy. I always enjoy their pancakes and other American breakfast classics in a diner like setting.
Shakou: At 130 S. Prospect Ave., this is the Park Ridge location of this five suburban restaurant chain featuring sushi and other Japanese specialties in a contemporary setting.
Panino's Pizzeria: At 28 S. Fairview Ave., this is a one of their three local pizzerias serving award winning pizzas from Chicago style thin crust, pan, Sicilian and Neapolitan style pizza. They also serve Italian entrees, burgers, salads, sandwiches, homemade gelato and Italian ice.
Beer on the Wall: Since 2016, this is a craft beer focused retail store and beer cafe with 12 rotating drafts and over 600 bottles and cans available for on-site consumption or takeaway.
Next door is their Off the Wall Cafe, which serves Dark Matter Coffee, espresso drinks, cold brew and loose leaf teas from TeaLula. I enjoyed going on my last visit.  106 Main St.  
Pazzi di Pizza is a popular downtown restaurant at 1 S. Prospect Ave., serving authentic Italian cuisine.
TeaLula: This is a local tea shop with loose-leaf selections from around the globe, plus cups, mugs, pots and gifts. They also offer an afternoon tea in their new Tea Room from Wednesday through Sunday. 11 S. Fairview Ave.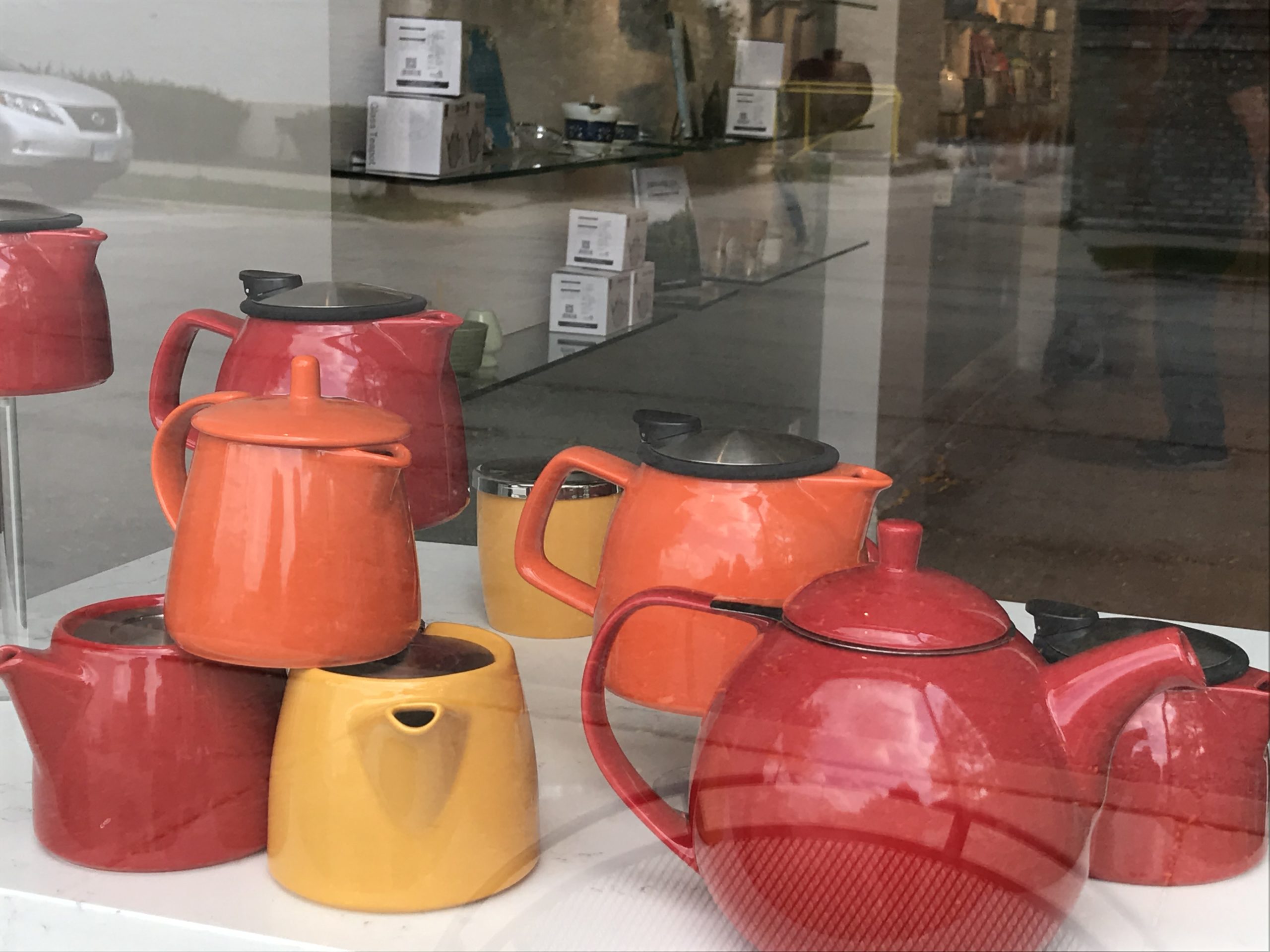 Rita's Italian Ice & Frozen Custard: This is a fun ice cream shop that is part of a national chain. I enjoyed trying their pumpkin frozen custard while in town. 157 N. Northwest Hwy.
Pickwick Theatre: Located downtown at 5 S. Prospect Ave., the Pickwick Theatre is an art deco movie palace designed by Roscoe Harold Zook, William F. McCaughey, and Alfonso Iannelli opened in 1928 as a vaudeville stage and movie theatre. The historic main theater seats 900, while the remaining four are located in the newer rear building. 
Concerts in the Park: During the summer months, the Park Ridge Fine Arts Society hosts a number of free outdoor concerts presented by the Park Ridge Symphony at the City Hall adjacent to Hodges Park on Friday evenings. My local friends always enjoy these events.