Queens is New York's largest borough by area, spanning 109 square miles of land and 69 square miles of additional water area. With just over 2.4 million residents who call the borough home, Queens is a very diverse neighborhood that is a melting pot of immigrant cultures, with significant Chinese, Indian, and Middle Eastern communities (among many others) who speak almost 150 different languages. 
There are also many immigrants from the Dominican Republic, Puerto Rico, Columbia, Ecuador, Mexico, Bangladesh, Tibet and Japan.
In the past I had only been to Long Island City along the East River. On my most recent trip, I decided to take a food tour by the popular tour operator, Culinary Backstreets, that offers tours in addition to Queens in New Orleans, Mexico, Europe and Asia.
I was pleased that I chose their "United Kitchens: Going Deep in the Borough of Global Eats" tour which offers a more diverse sampling of food than its "Asia in Queens: Exploring NYC's Largest Chinatown" tour. Both tours are offered several times each week. I loved the experience and felt like I was visiting a different country without having to fly overseas. It was a fun, full day experience. We focused on Corona, Elmhurst and Jackson Heights, three of the boroughs' more diverse neighborhoods. 
We started the tour at Corona Plaza, a public square with many immigrant street vendors, that is next to 103rd St. and served by the #7 New York City Subway line.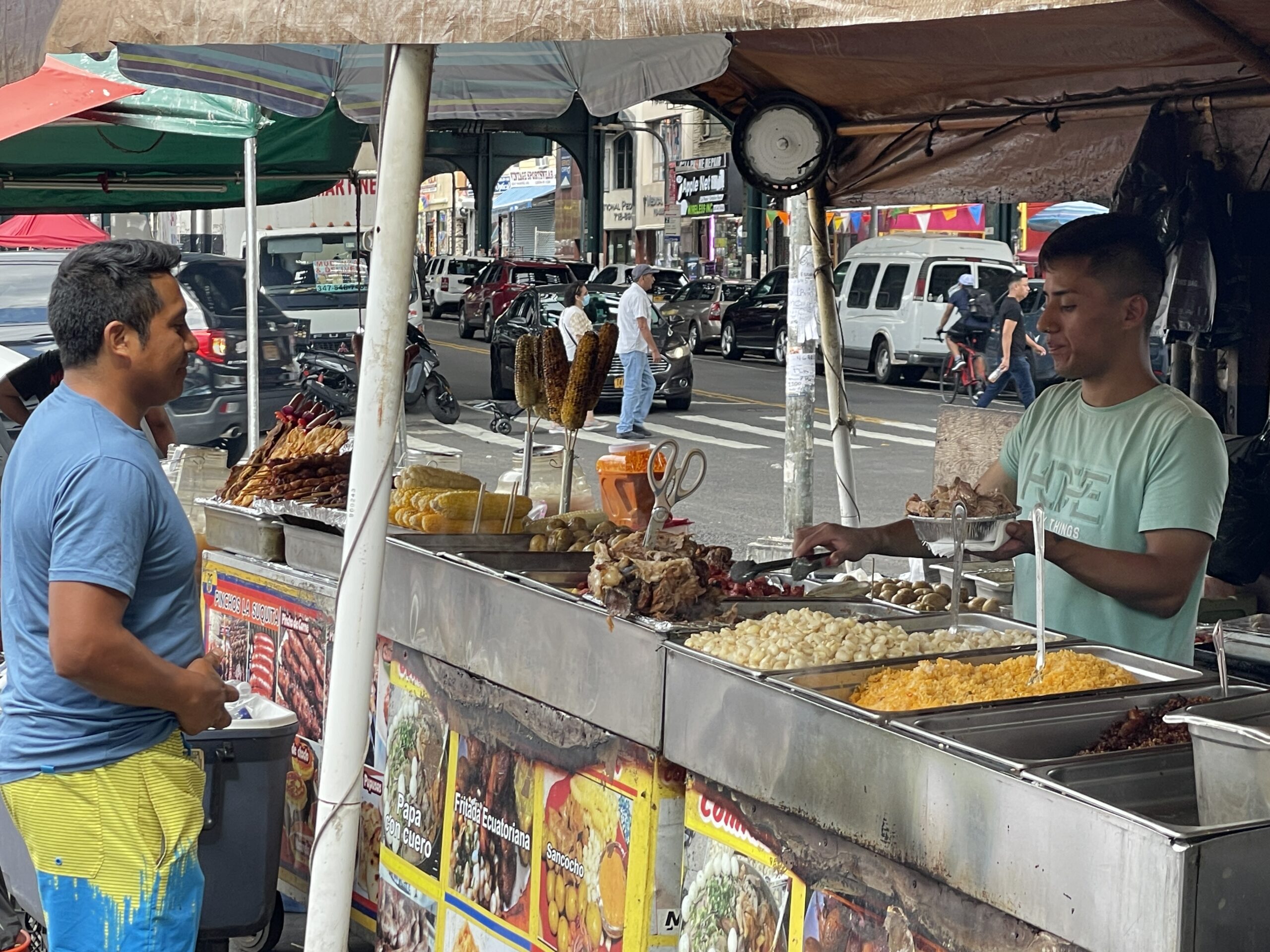 We then walked through the three neighborhoods where we visited a number of bakeries, cafes, restaurants and food trucks. 
Highlights of the places and the food we tried include: 
Tulcingo Bakery: This is a traditional Mexican bakery at 103-02 Roosevelt Ave. I enjoyed tasting the sweet concha bread. 
Tulcingo Restaurant: We stopped in this casual Mexican restaurant for pork tacos, carnitas and al pastor, served with guacamole and corn tortillas. 40-36 National St.
The next stop was at a local food truck to sample Champurrado, a traditional Mexican chocolate drink made with cinnamon, cloves and corn flour. I have always enjoyed it when I am in Mexico.
Mr. Ceba's Steak House – Seafood – Bakery. Here we tried Columbia empanadas with beef, potato, cumin and paprika along with yuca bread. 96-1 Roosevelt Ave.
We also stopped at a food truck for Ecuadorian passion fruit juice with rolled oats and blackberry.
Becky's Bakery: This is a local bakery where we tried spicy chorizo cemitas and cookies. This is the traditional sandwich of Puebla, Mexico. 3778 103 St.
Located at 93-10 Roosevelt Ave., El Gaucho Carniceria y Parrilla is a restaurant with Argentinian empanadas and other dishes. The chicken and beef  empanadas served with a chimichurri sauce were excellent.
Las Delicias de Mamá María: Located in a private home, this is a casual Ecuadorian restaurant with a fun owner. We tasted and enjoyed the Ecuadorian chocho beans, toasted corn cilantro fried pork and pickled onions and tomatoes.  3720 91 St., Jackson Hts.
Nearby, from a street vendor, we sampled Chicha de Jora, a fermented corn beer or chicha. It was the first time that I had tried it.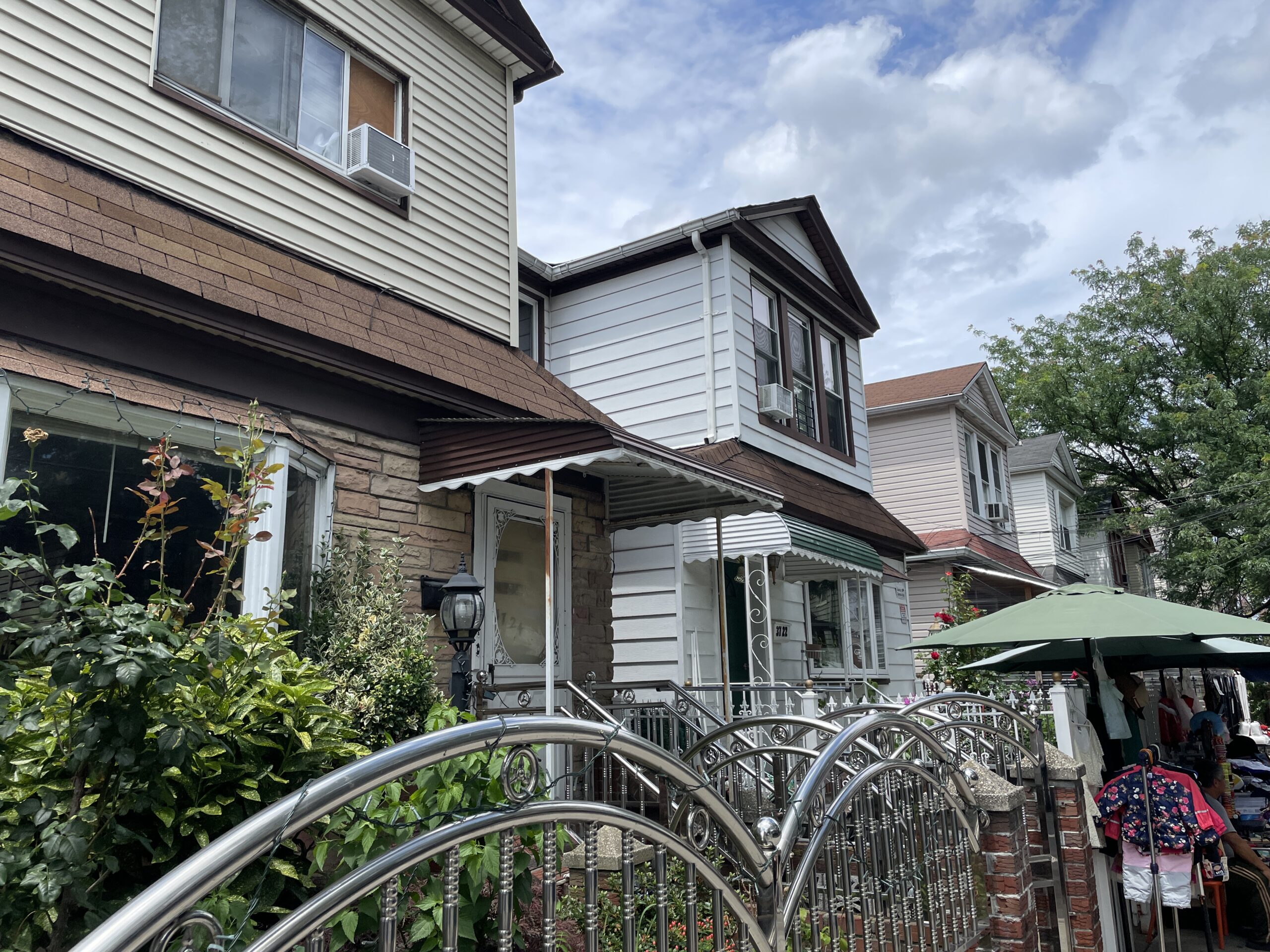 La Gran Uruguaya: This is a local Uruguayan bakery and restaurant. We all enjoyed the  bread with dulce de leche. 852 37th Ave., Jackson Heights.
969 NYC Coffee: Next we stopped in at this Japanese Coffee Shop and tried the traditional Japanese Onigiri or rice balls. Opened in October 2016, it became a rare Japanese outpost in a largely Latin American neighborhood. 3761 80th St., Jackson Heights.
Potala Fresh Food: This is a Tibentan food truck where they feature Tibetan momos or steamed dumplings. This is the unofficial national dish of Tibet. I enjoyed tasting the beef dumplings. They also have chicken, pork and vegetable momos. 73-15 Broadway, Jackson Heights.
Ittadi Garden and Grill: Located at 73-07 37th Rd, in Jackson Heights, this is a local Bengali/Bangladeshi restaurant. Here we tried two items, a mango lassi or pudding and a rice pudding. Both were excellent. 
Fuska House: This was the first Bangladeshi street food truck in the country. I felt the food was a little too spicy for me, but the rest of the group seemed to enjoy it. 7301 37th Ave., Jackson Heights.
I highly recommend that you try one of their tours. I hope to take another one in Mexico City and in Oaxaca, Mexico as both are on my list to visit in the next year.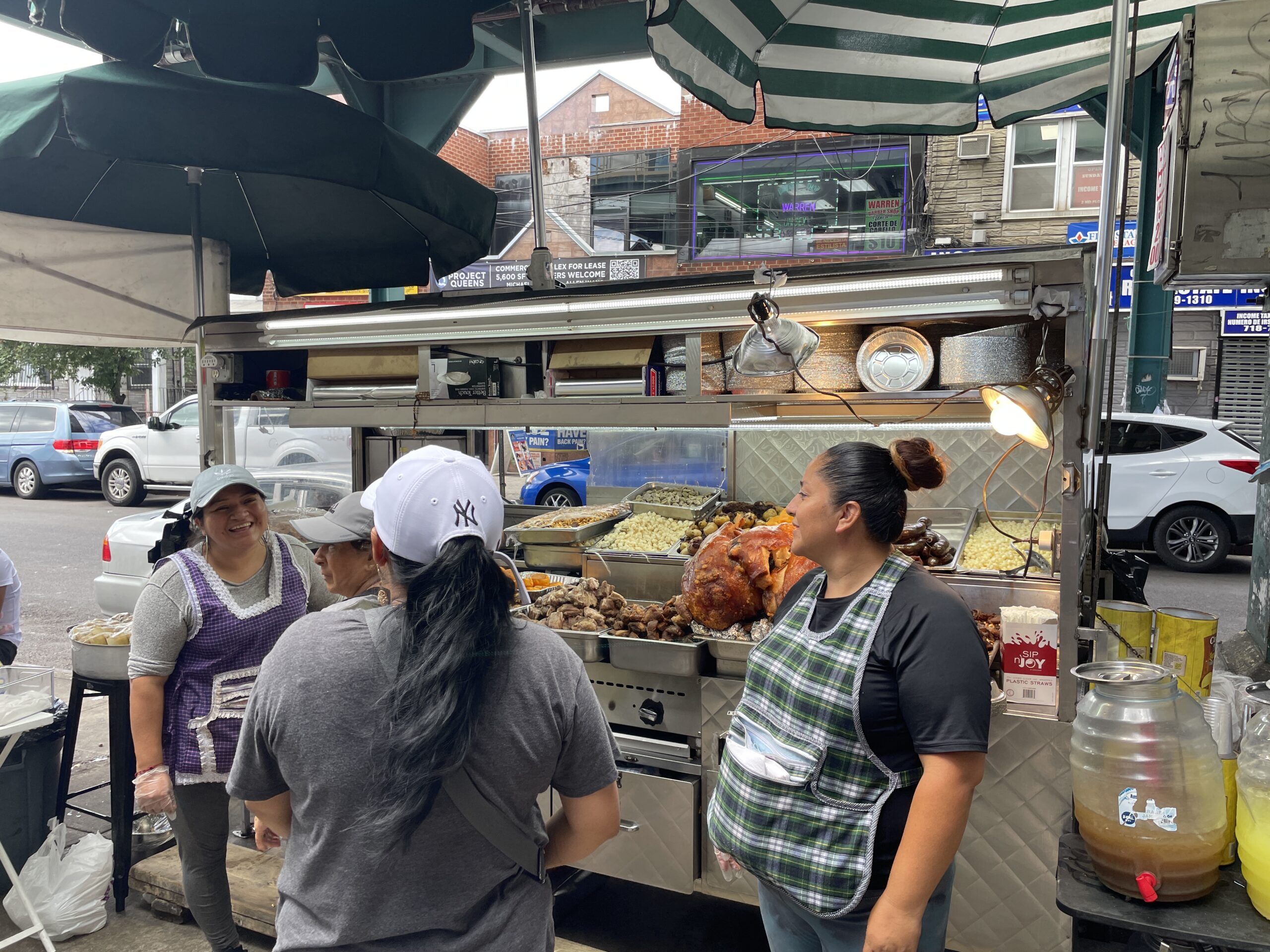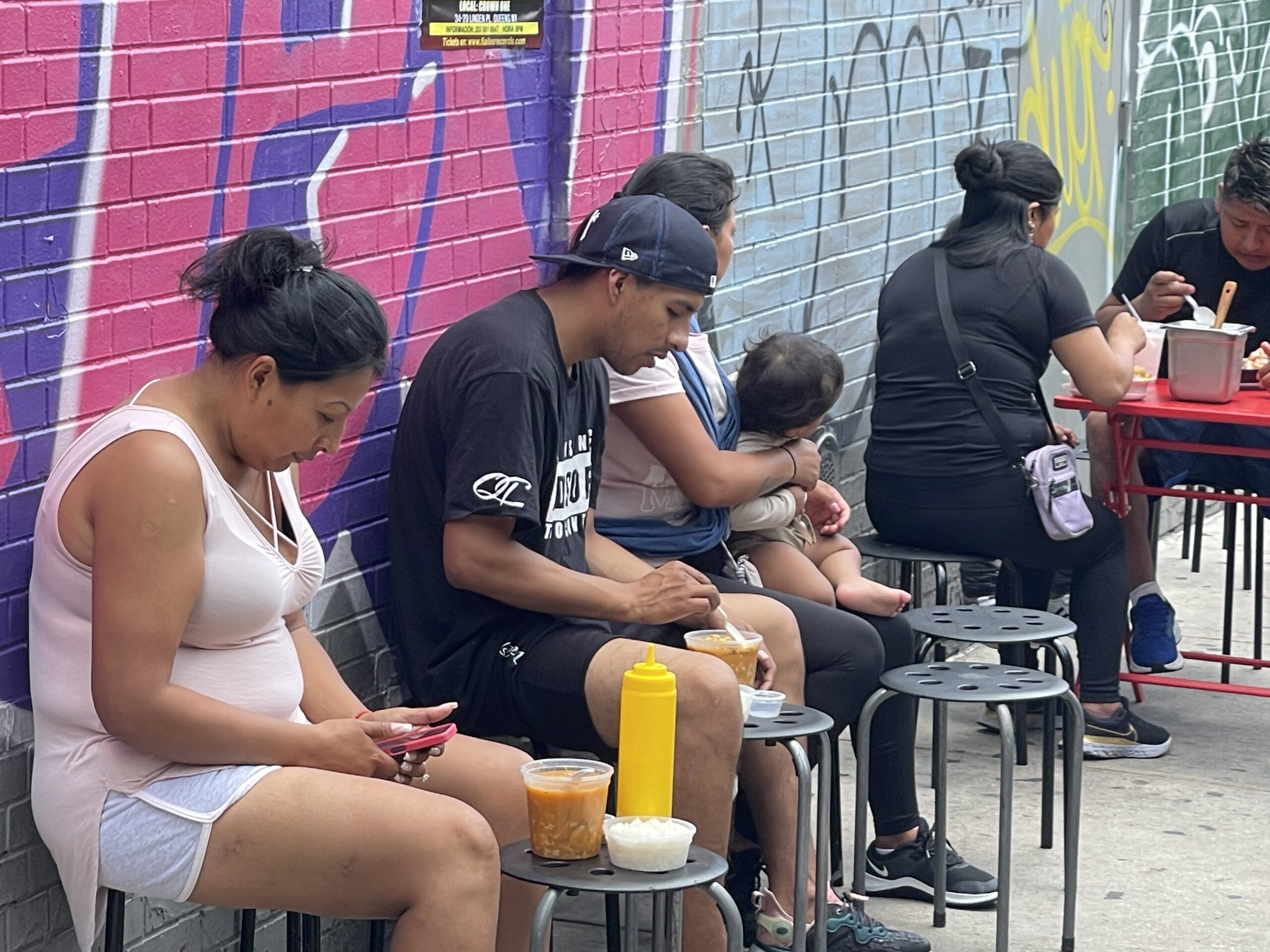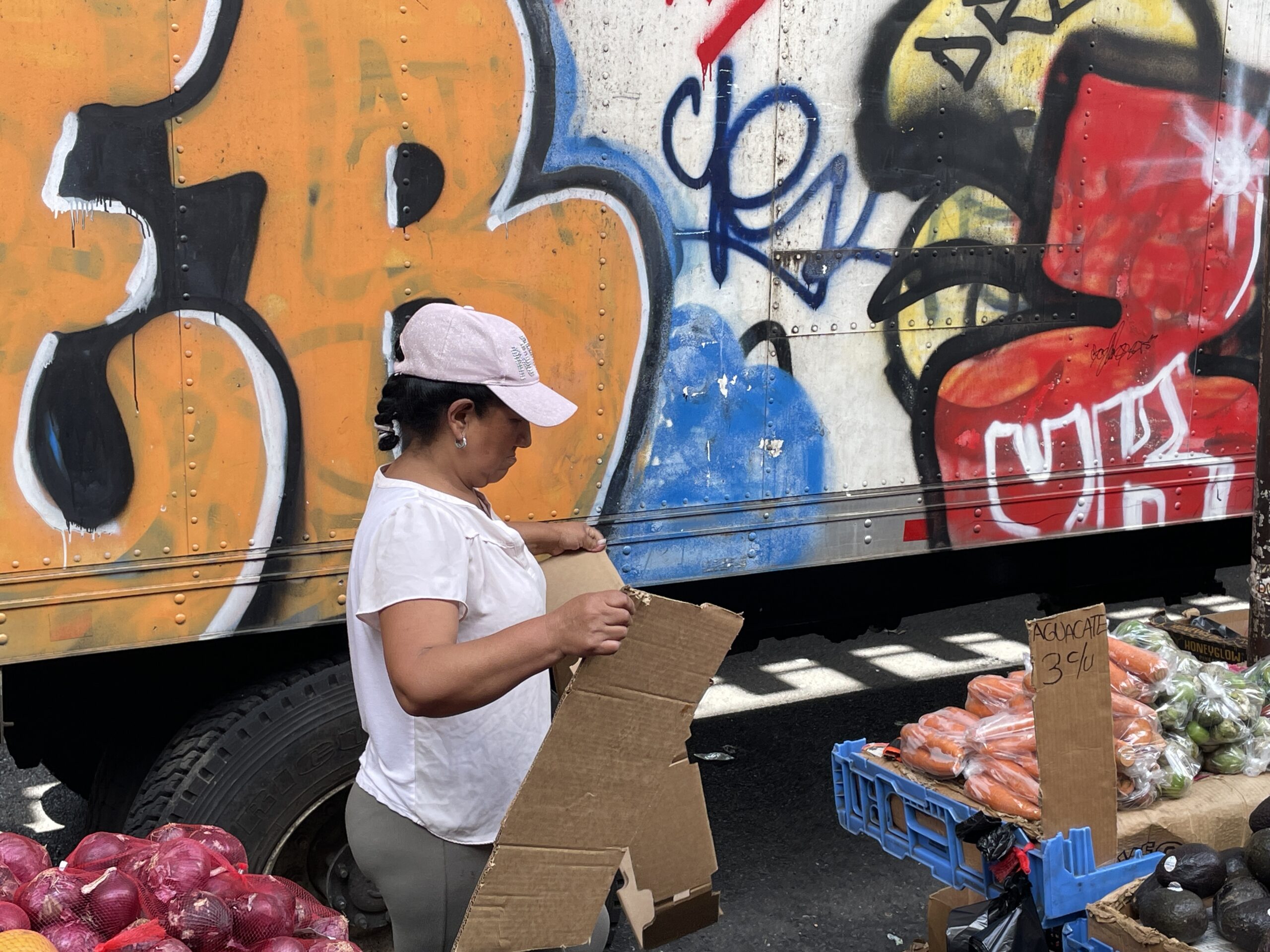 From time to time, Globalphile.com may engage in affiliate marketing. This means that if you use an affiliate link to make a purchase, the Website will receive a commission on that purchase. All efforts are made to ensure that affiliate links are disclosed in accordance with the FTC.