Geneva, NY is a lovely small town located on the northern end of Seneca Lake. It is a great spot to spend the night after a fun day of wine tasting. It has a charming, small downtown with a number of fun bars and restaurants. It also has some great lodging options. It is the home of Hobart and William Smith Colleges, two private liberal arts colleges.
Where to Eat and Drink in Geneva
F.L.X. Table: Not to be missed is this farm-to-table restaurant, owned by husband-and-wife team Christopher Bates and Isabel Bogadtke, that has one communal table that seats 14. The cozy eatery is on the narrow, block-long Linden Street in Geneva. I went by myself and enjoyed meeting the other guests. They feature a multi-course, seasonal tasting menu with two seatings nightly.  You can do wine pairings with each course or buy wines by the glass.
The menu for the night I was there included a farmers board with vegetables, spreads, dips and bread. Cauliflower with almond, feta, black garlic, and arugula. Local corn with an assortment of flavors. Salmon with aguachile, scallions, potato and green bean freekeh. It was topped off by a Sable Breton which included pistachio butter, cajeta, roasted peach and meringue. In the spring of 2017, F.L.X. Table was awarded the honor of being USA Today's Best New Restaurant in the country. Booking are open one month in advance. It is very popular, so make sure to book early before you go. I thought it was one of the best experiences I have had in recent years and highly recommend it. 22 Linden St.
Other concepts by F.L.X. Hospitality located nearby include:
F.L.X. Provisions: Located at 16 Linden St. in downtown Geneva, this is the tasting room of Element Winery. You can taste 60 Finger Lakes wines and 40 beers. They also offer local butters, salt, honey, syrup and other specialty products.
Element Winery: They produce a number of small production Rieslings, a chardonnay, red table wine, a Pinot Noir, a Lamberger, a Cabernet Franc and a Syrah. The tasting room is located at 16 Linden. I enjoyed tasting their wines at my dinner at F.L.X. Table! 16 Linden St.
Other fun places to try include:
Twisted Rail Brewing Co.: I was glad to have found Twisted Rail as I was exploring downtown Geneva before my dinner at F.L.X. Table. This is one of three locations for this local brewery that produces a number of ales, stouts and IPAs. They also feature a large number of beers on tap. I thought the Pumpkin Ale that was on the fall menu was really excellent. They are expanding into the old theater next door as their brewery. 495 Exchange St.
Kashong Creek Craft Cider & Cocktail Lounge: This is a fun local bar with a great atmosphere that often has live music. 87 Castle St. at Linden.
Red Dove Tavern: This is a fun local tavern, at 30 Castle St., in downtown Geneva. In addition to 10 beers on tap, wine and cocktails, they feature small plates, sandwiches and entrees using local ingredients.
The Linden Social Club: This is a fun bar for cocktails. They also feature salsa dancing, music, karaoke and other entertainment. 12 Linden St.
Opus Espresso & Food Bar: This is a casual urban cafe that features great coffee drinks and desserts. In addition, they have a cafe that features hot and cold sandwiches, salads and soups. 486 Exchange St.
Microclimate Wine Bar: At 36 Linden St., this is a casual bar featuring wines of the Finger Lakes Region.
Where to Stay in Geneva
I found two great options for staying in Geneva.
Belhurst Castle: Located on the lakefront in Geneva. This is a lovely property that has three hotels, the Belhurst Estate Winery, two restaurants including Edgar's Steakhouse and the Stonecutter's Casual Dining Restaurant plus the Isabella Spa and Salon. The hotels include the Castle Chambers Hotel with 11 rooms and 3 cottages, the Vinifera Inn with 20 modern rooms and the White Springs Manor two miles away with 13 rooms. 4069 W. Lake Rd.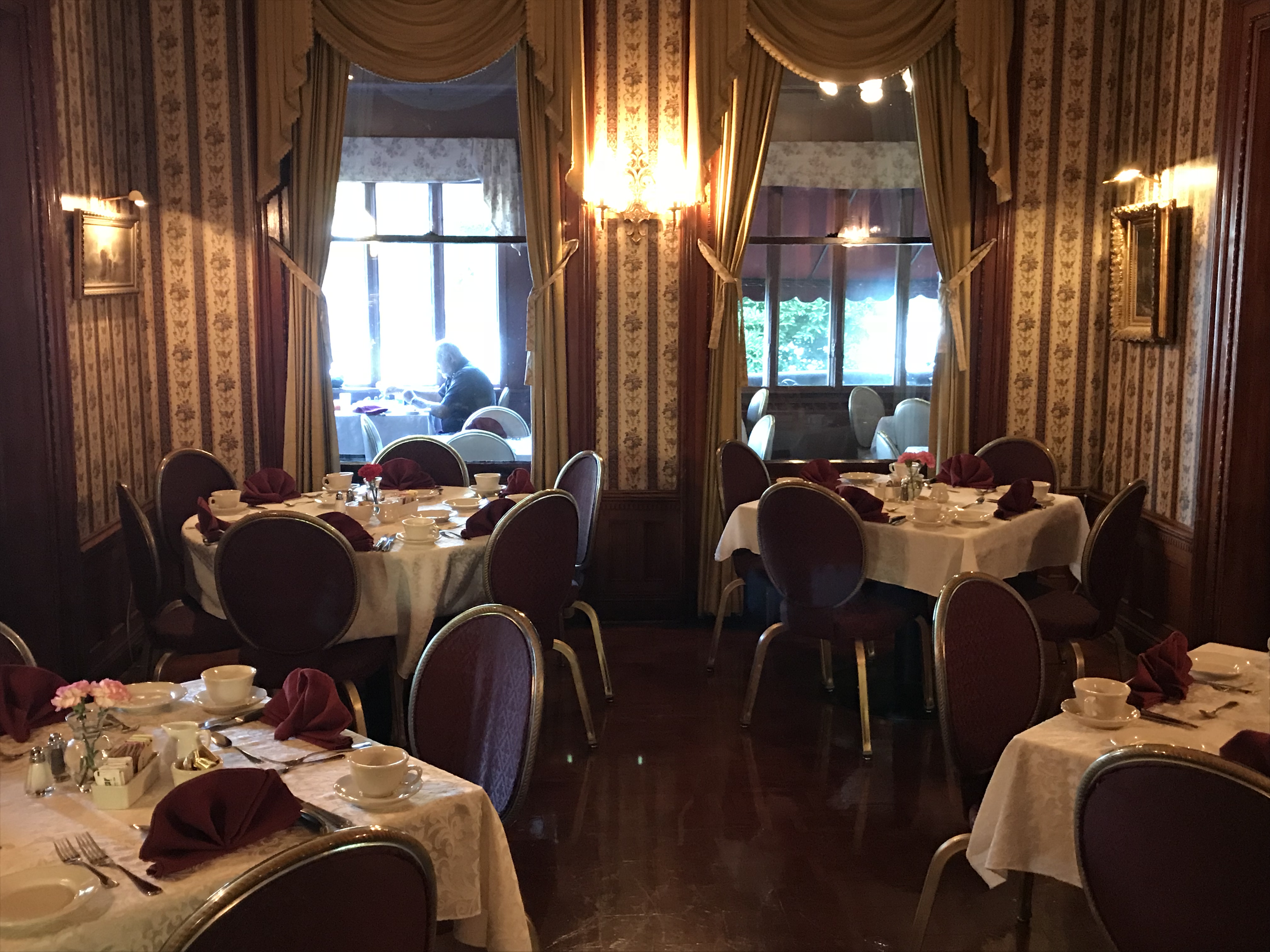 I enjoyed staying at a lovely B&B, The William Smith Inn, at 600 Castle St., owned David and Theresa Gage. It is the former home of the founder of William Smith College that was built in 1873. I had a very comfortable room on the 2nd floor and enjoyed the breakfast the following morning. I saw, after my stay, that it might be on the market for sale. It gets great reviews. Just check prior to booking to make sure it is still available.