I have twice enjoyed the San Miguel Food Tours in San Miguel de Allende, MX. On my last tour, my guide mentioned that they also owed Vallarta Food Tours. So when I found that I was going to be there with friends, I suggested that we try one of their food tasting and cultural walking tours. We chose the Original Downtown Vallarta Food Tour. They offer a number of different group tours as well as private tours. I like trying street food, but am always concerned about food safety. I found that by taking a tour like this that the spots are heavily vetted, which gives me great comfort. 
I thought the experience was really outstanding and I really enjoyed getting into the neighborhoods and away from the tourists at the beach. The tour included nine tasting locations. Many were included in the oldest part of the city, the Zona Romantica in the Colonia Emiliano Zapata. I would definitely go back to all of them again on my own. The list included:
Tacos Robles: Established in 1986, at 48380 Calle Constitución, Emiliano Zapata, this is a small casual spot that features their own beef and goat tacos. I really loved trying the goat tacos!! Go early as once they run out of meat for the day, they close.
Tacos El Cuñado: This is a taco stand from 1968 located on Francisco Rodriguez.  The carne asada tacos were very tasty.
Mariscos Cisneros: This is a colorful restaurant that is known for its seafood. I loved trying the fish tacos, which was one of the best I have ever had! Aguacate #271, Emiliano Zapata.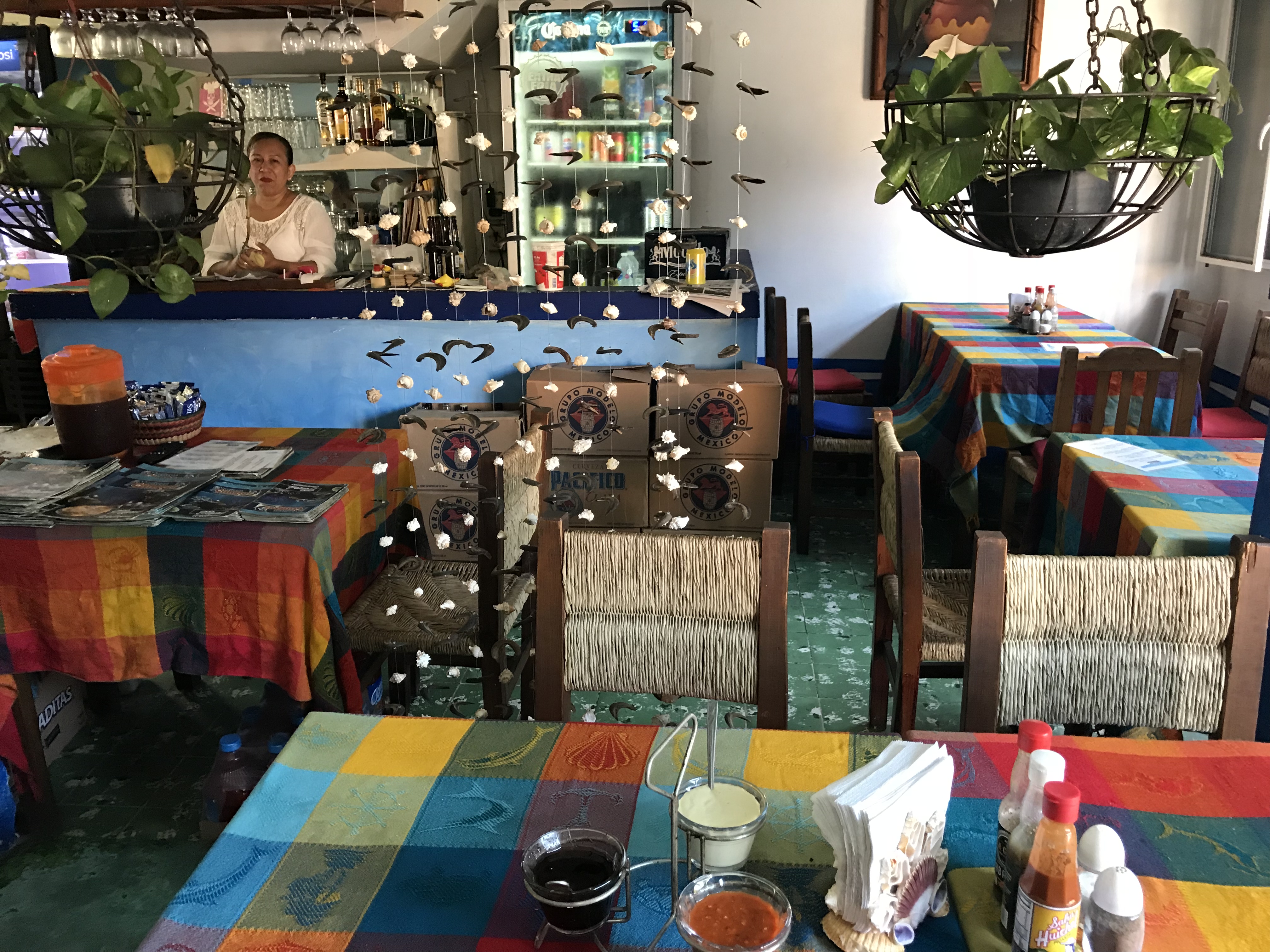 Caesar's Coconut Stand: Started in 1968, this is a neighborhood food stand that features coconut water. It is located at Aquiles Serdan #255, Emiliano Zapata. The coconut water was very fresh and refreshing.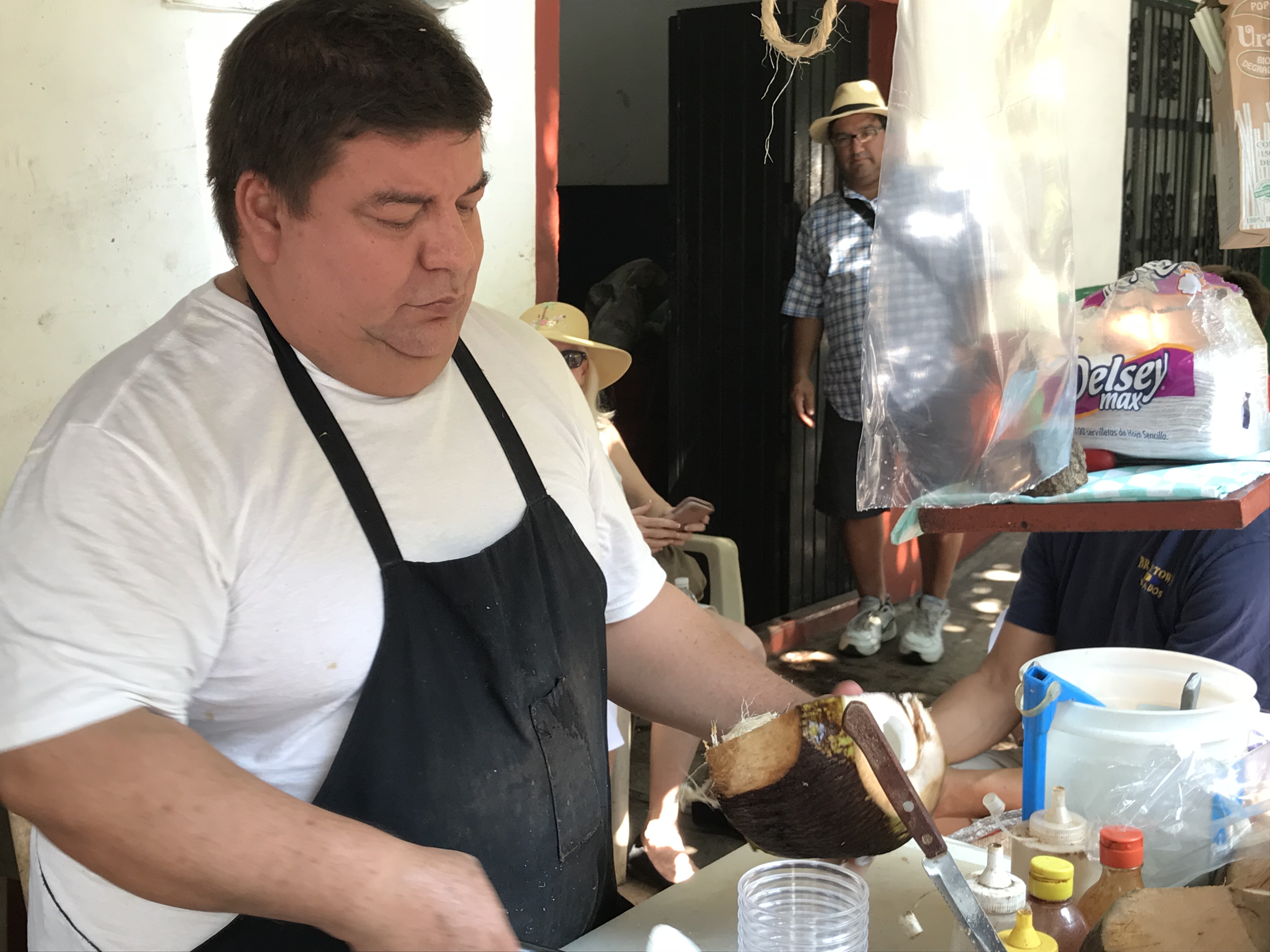 Mariscos El Guero: Located at Calle Francisco I. Madero #291, Emiliano Zapata, this spot offers great fresh seafood including tostadas, fish tacos, shrimp tacos, smoked marlin and shrimp cocktail. I really enjoyed the mahi-mahi ceviche that we tried along with the tasty smoked marlin served with tortilla chips.
Vallarta Factory: At Libertad #100, Col. Centro, this is a store featuring handmade chocolates, cigars and their roasted coffee. We tried a number of chocolates which were all good. I particularly liked the dark chocolate with coconut!
We also enjoyed La Casa Del Dulces located at Basilio Badillo 300.
Merida Grill: This is a really fun spot featuring Yucatan cuisine at Venustiano Carranza #21o, Emiliano Zapata. They served us a wonderful taco of pulled pork.
Aguas Frescas: This is a small stand selling several types of aguas frescas or flavored waters at Basilio Badillo, Insurgentes.
Friends just got back from Puerto Vallarta and loved Pancho's Takos and went several times. They said to go early as the lines are out the door. It is in the Zona Romantica at Basilio Badillo 162