Just 90 minutes east of Minneapolis, Eau Claire, with a population of more than 69,000, is the second fastest-growing city in Wisconsin and a vibrant college town with a big art and music scene.
I had never been there, until I attended a travel conference in July, 2023. I was very impressed with friendly residents, its growing downtown, the murals, the sculptures, the many  bars, cafes, microbreweries and restaurants as well as the downtown hotel options. It is a perfect spot for a weekend getaway in the spring, summer and fall months. 
Incorporated in 1872, the city's original growth came from its logging and timber industries. After the decline in that segment, it became a center of manufacturing, education and healthcare in the early 20th century. After the closing of several tire manufacturing plants in the early 1990s, the city fell on some hard times, but the local community came together to reinvent itself by supporting the arts and local businesses. According to Visit Eau Claire, today's vibe is collaborative, entrepreneurial, independent and creative. 
My top recommendations include:
Where to Stay
As part of the renaissance of the city, some of the older downtown hotels and motels have been totally renovated which have added greatly to its reinvention.
The Lismore Hotel Eau Claire: This is an attractive, contemporary, 112-room hotel located  in the heart of downtown. The hotel has a number of room types to choose from, The Informalist restaurant, the ECDC Coffee House and The Dive rooftop bar and patio. There is free parking in the parking deck attached to the hotel. I am glad that I chose to stay there. It is a DoubleTree by Hilton Hotel and owned by the Pablo Group which owns the Pablo Center at the Confluence, a performing arts and conference center two blocks away. 333 Gibson St.
The Oxbow Hotel: Also managed by the Pablo Group, this is a boutique hotel located across the Eau Claire River at 516 Galloway St. In 1947, the current building was constructed as the Edwards Hotel. A motel with 16 additional rooms was added on the adjacent land in 1961. Now known as The Main House and The Flats, both were totally renovated in 2016 with a hip, contemporary vibe. There is a vinyl record library in the lobby where you can check out records to play on the in-room record players.
They also have a courtyard and patio featuring outdoor fire pits, couches and tables. The Lakely is their cocktail lounge and site for live music and entertainment.
Where to Eat and Drink
4 Mile Restaurant & Bar: This is a traditional Wisconsin supper club a short drive southwest of downtown. It started as a small grocery store and  became a bar in 1963. They are known for their traditional Friday Fish Fry and old fashioned cocktails made with Pure Wisconsin Maple Syrup. I enjoyed a wonderful fried perch entrée and a traditional old fashioned made the traditional Wisconsin way with brandy. I enjoyed the experience. S5786 State Road 37.
Olson's Ice Cream: This is a local ice cream parlor, since 1944, with great flavors, I  loved the caramel and cashew. They have shakes, malts, floats and sundaes. 80 S Barstow St.
Acoustic Café: Located at 505 S. Barstow St., the Acoustic Café is a casual coffee shop that also has a menu of pastries, desserts, sandwiches, soups and salads. 
The Cranky Buzzard: I am glad that I chose The Cranky Buzzard for lunch. This is a casual spot for breakfast, lunch and dinner with a large menu of cocktails and wines and a seasonal food menu from locally sourced ingredients. I enjoyed a great chicken flatbread. The building is an historic structure from the late 1880s, There is an outside patio as well. 409 Galloway St.
Ramone's Ice Cream Parlor: Down the street is this locally owned ice cream parlor at 503 Galloway St. I enjoyed the dark cherry flavor for dessert at The Cranky Buzzard.
The Reboot Social: Downtown at 220 S. Barstow St., this bar and restaurant is located in a 16,000 sq. ft. multi-level entertainment facility with activities like duckpin bowling, vintage arcade games, pinball, skee-ball, billiards and darts. I enjoyed a great walleye fish sandwich.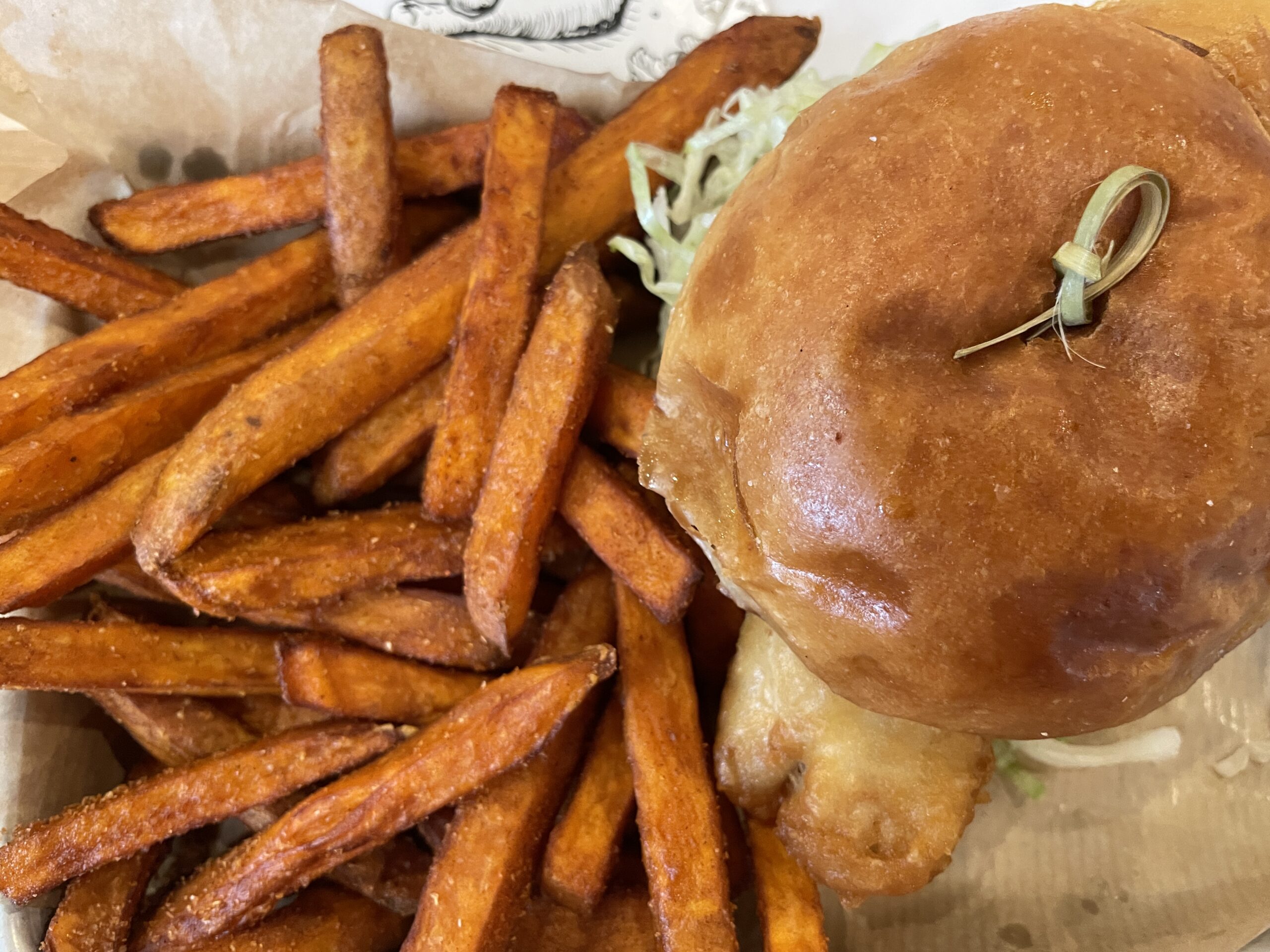 SHIFT Cyclery & Coffee Bar: This is a full-service bicycle repair shop and craft coffee bar. 615 Graham Ave. I enjoyed the fun vibe.
Also downtown is Houligans Steak & Seafood Pub at 415 S. Barstow St. Located in a century old brick two story building, this casual restaurant has a steak and seafood menu along with beer and cocktails. Several locals recommended that I eat there on my last night, but I opted for another place. I will definitely go if I am back in town.
Grand Ave. Café: Located in the West Grand District, Grand Ave. Café is a breakfast and lunch spot that also offers coffee and espresso drinks. I was glad that I went for lunch where I enjoyed a tasty, classic reuben sandwich. It is located in an historic century old building that once housed a dairy, pharmacy and hardware store. 119 W. Grand Ave.
Southwest of downtown across the Chippewa River is The Water Street District. Here you can visit shops, grab a coffee, enjoy a drink or a great meal. 
Make sure to stop in for a drink at Ray's Place, a casual pub, at 838 Water St. Opened in 1949, it has a great atmosphere. I enjoyed a brandy bourbon old fashioned.
Afterwards, I enjoyed an excellent dinner at Mona Lisa's at 428 Water St. This is a modern Italian restaurant. I recommend the bourbon sea scallops with a sweet bourbon sauce, smoked bacon and scallions while served on a basil risotto and served with steamed pea pods.  
The Nucleus Cafe and Racy D'Lenes Coffee Lounge. The Nucleus Café, located at 405 Water St., is a fun, casual spot for breakfast, brunch and lunch. I enjoyed the smoked salmon bagel sandwich for lunch. In the rear is Racy D'Lenes Coffee Lounge, a rustic coffee shop.
The Goat Coffee Shop: Nearby at 336 Water St. is this neighborhood coffee shop. They also have a breakfast and lunch menu.
One place that was on my list that I was unable to go to is the Amber Inn Bar & Grill. This is a true, laid-back dive bar, built in 1881, that has wood paneling, neon signs throughout. They have a menu of pub food with wings, sandwiches, wraps, and more. I would like to try their Friday night Fish Fry. 840 E. Madison.
Prior to my conference, I enjoyed taking a beer and cheese curd tour, organized by Visit Eau Claire, where I got to visit several local spots to try their beer and their cheese curds. Cheese curds are popular in Wisconsin and are pieces of baby cheddar that are deep fried. They are popular at bars, restaurants and sporting events. 
 Court'n House Bar and Grill: This is a family-owned bar and grill that is known for its burgers. I enjoyed tasting my first cheese curds along with sampling the New Glarus Spotted Cow Ale. 113 W. Grand Ave.
Modicum Brewing Co.: This is a local microbrewery just outside of Eau Claire at 3732 Spooner Ave. in Altoona, WI. They produce a number of lagers, porters, ales, blondes and IPAs with 12 on tap. I enjoyed tasting the Dagnabbit Scotch ale, The 1106 Oatmeal Porter and the refreshing Boom Boom Raspberry Sour Ale.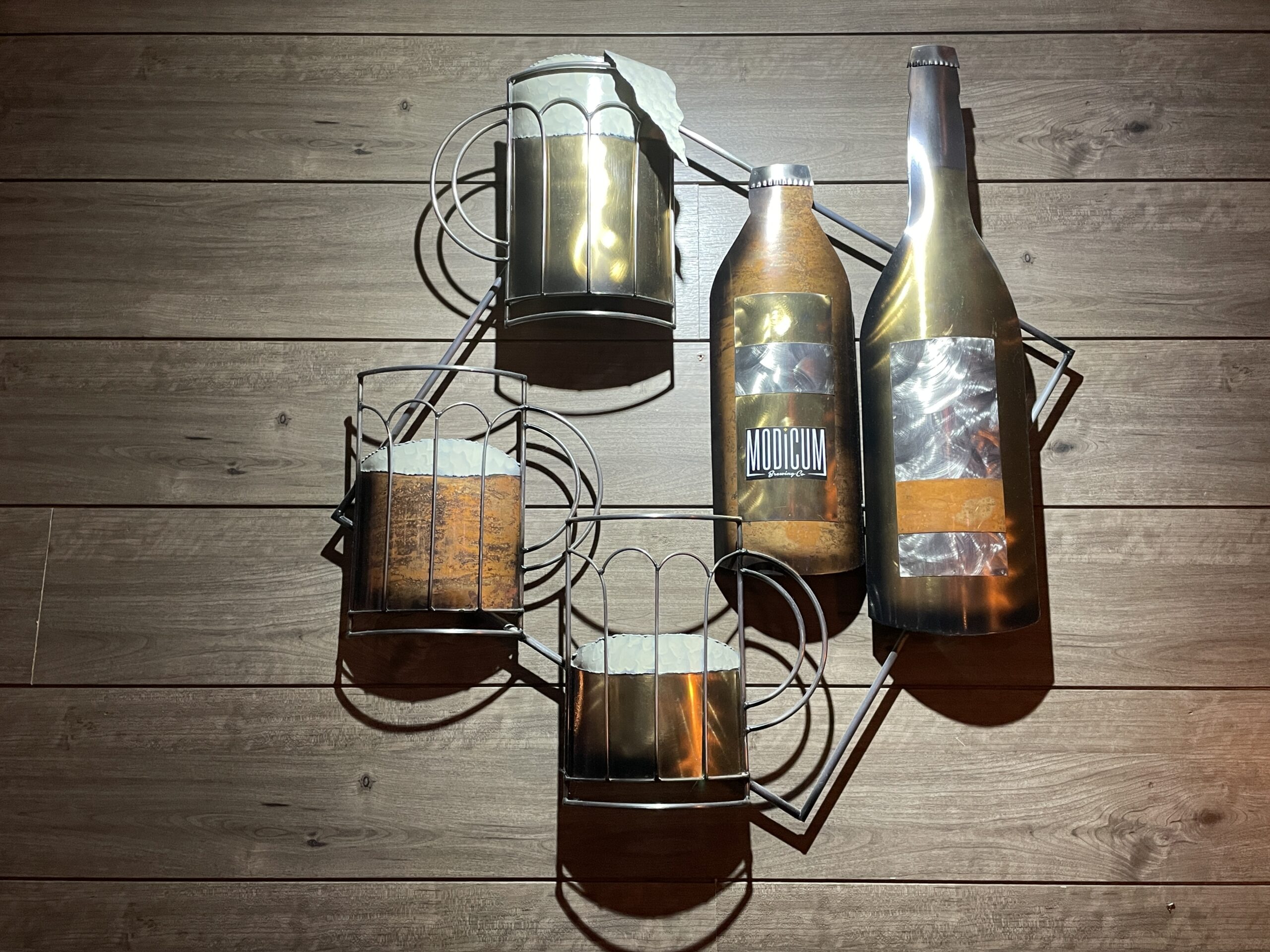 The District Pub & Grill: This is a bar across from Pablo Center in downtown Eau Claire. They have a large food menu of burgers, sandwiches, pizzas, flatbreads and salads along with 30 beers on tap. They also have a fish fry on Thursdays and Fridays. I enjoyed a blackberry brandy old fashioned cocktail along with cheese curds served with ranch dressing. 101 Graham Ave.
Lazy Monk Brewing: Lazy Monk is a European craft brewery that focuses on traditional Bohemian and German lagers along with IPAs, stouts and ales. Their Czech/German Bier Hall and outside Bier Garden are a great experience. I loved the atmosphere. I enjoyed tasting their  Bohemian Pilsner, the Black Night Sand Cold Press Dark which is a coffee dark lager. 97 W. Madison St.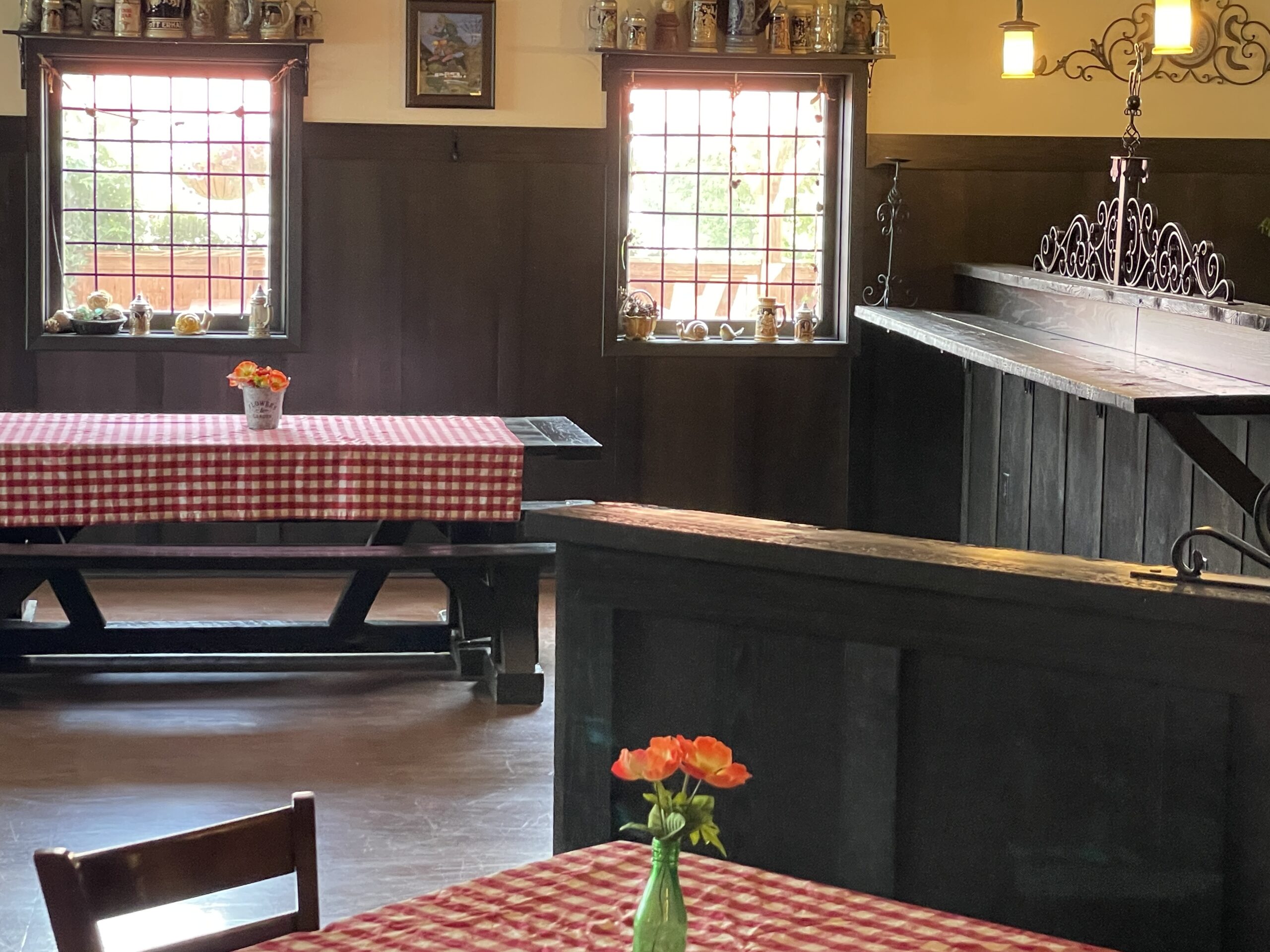 The Livery Restaurant and Saloon:  One of my favorite spots on the tour was this bar and restaurant located in Eau Claire's N. Barstow District. The Livery building is a historical icon in Eau Claire, as it once served as Oleson's Livery or stables from the 1880s to the 1920s. It has a great atmosphere for gaming, eating and drinking. The Upstairs Game Room includes arcade games, pool tables, darts and mounted big–game animals on the walls. There is also outside seating and a firepit. I enjoyed the Central Waters No 25 Silver Mango Wheat beer.
The Brewing Projekt: This local craft brewery has a great taproom located within the brewery.  They also have a beautiful outside patio overlooking the Chippewa River. They produce a number of  creative sours, IPAs, ales and lagers. I really enjoyed the Desert'd Piña Colada which is a sour ale made with milk, sugar, pineapple and coconut.
I also enjoyed tasting some of the local cheese from 3rd & Vine Craft Beer & Cheese also in Eau Claire. 1807 N. Oxford Ave.
What to Do
Eau Claire is known for its river heritage. The city encompasses the confluence of the Eau Claire River merging with the Chippewa River. The Chippewa River Water Trail flows 4.2 miles through the heart of Eau Claire and is the perfect length for walking, canoeing, kayaking or tubing. I enjoyed walking the paths along the river and exploring.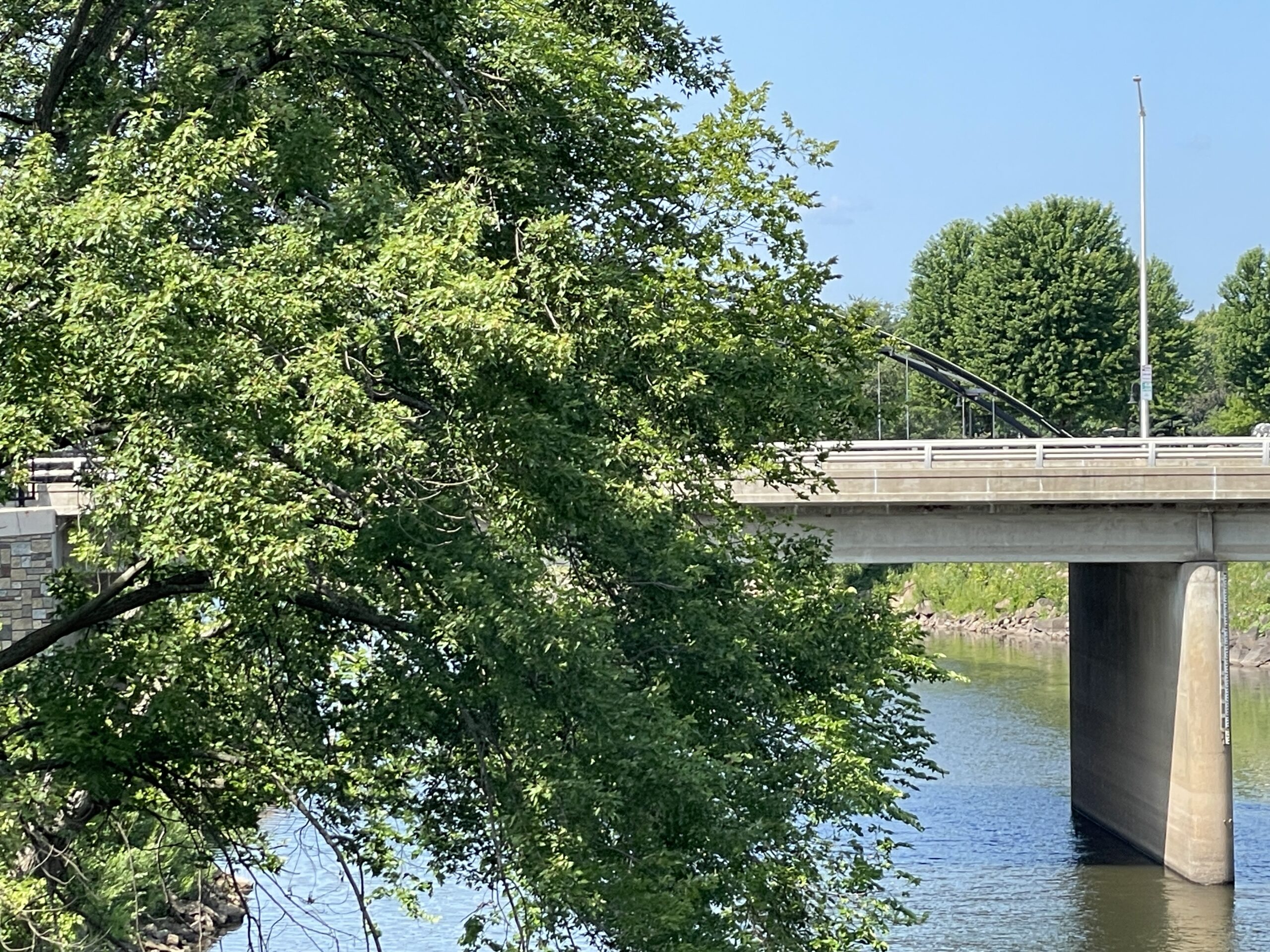 To me one of the highlights of my trip was the Eau Claire Sculpture Tour. Today there are over 150 sculptures to see downtown and on the walking paths along the river. This makes it the largest sculpture tour in the county.
There are also many painted murals downtown. I enjoyed walking the main streets, side streets and alleys to see as many as I could find. I suggest that you do the same.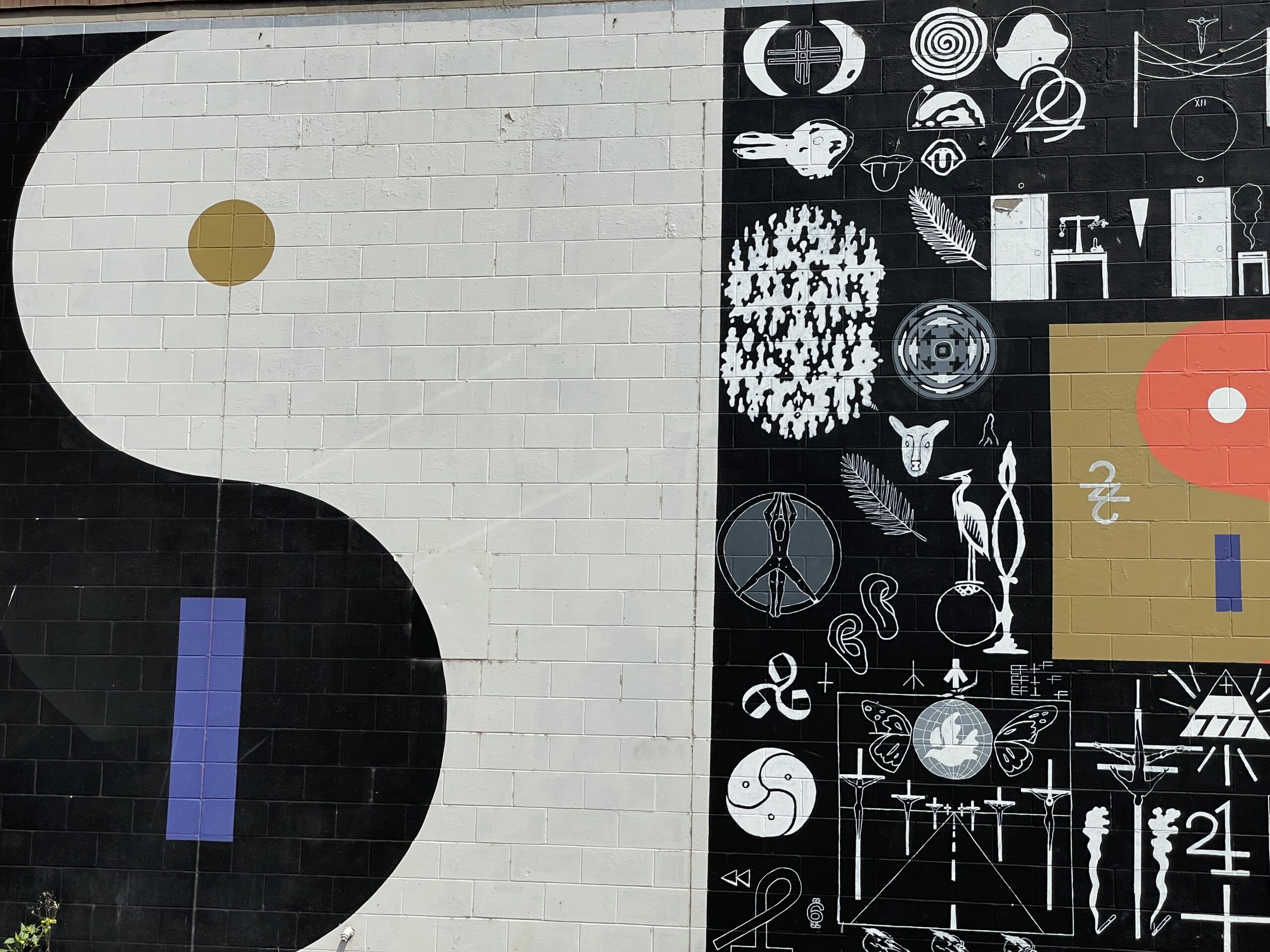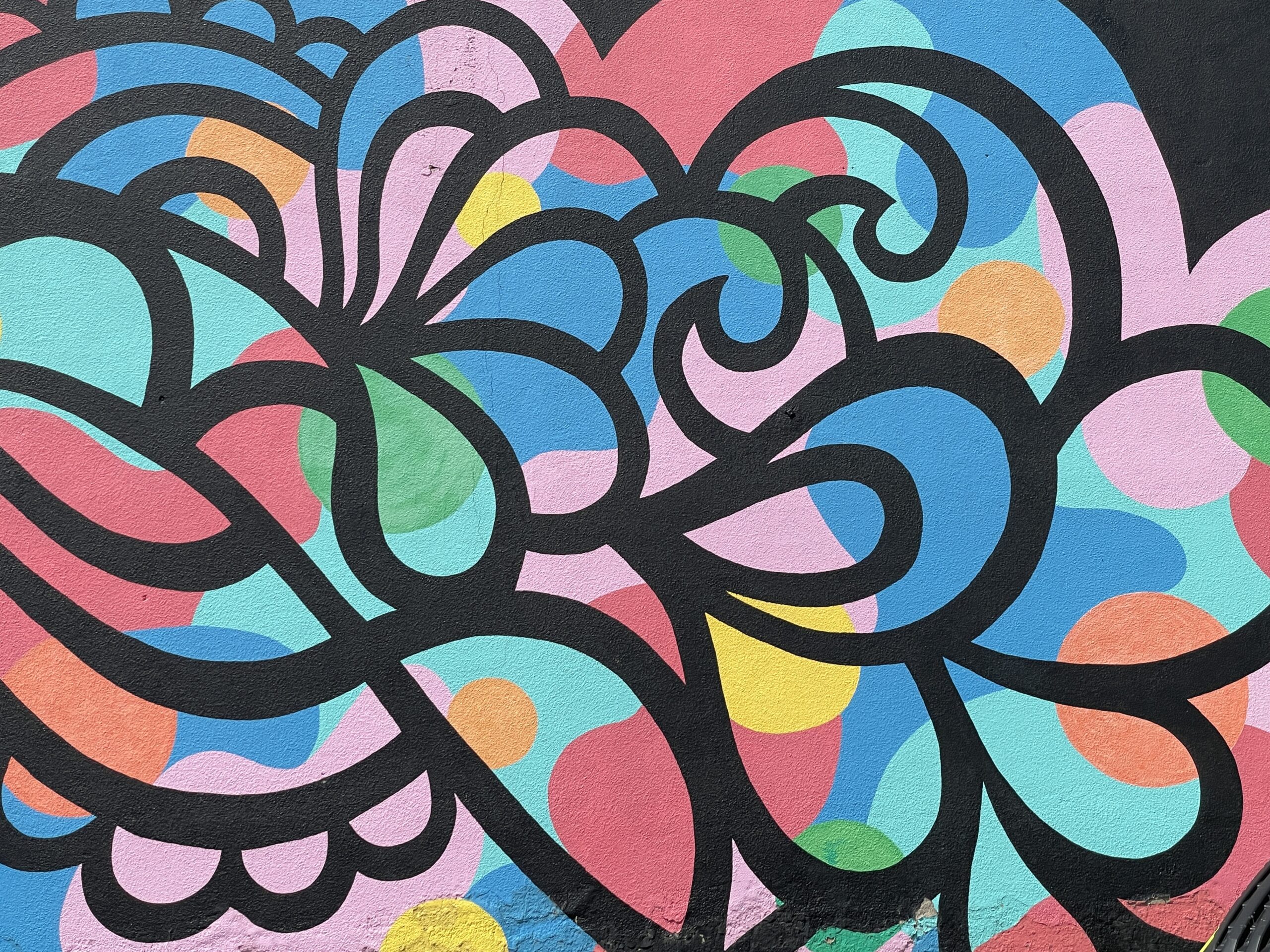 Other events that you might enjoy include The Eau Claire Jazz Festival in April, the Summer Jazz Crawl in July, The Country Jam Country Music Festival in July and The Wisconsin Shakespeare Festival in the summer months.
Music lovers will love visiting Revival Records at 128 S. Barstow St. This is the premier place in Eau Claire for vinyl records, CDs, cassettes and audio equipment.
Pablo Center at the Confluence: This is a downtown performing arts center that has helped transform Eau Claire into the city that it is today. There you can attend performances of theater, music, broadway  musicals along with art exhibitions in one of their three year-round galleries. There is also a permanent art collection throughout the building. I was very impressed with the center and its contemporary design which hosted the conference that I attended while in town. 128 Graham Ave.
Eau Claire Downtown Farmers Market: This is a popular summer farmers market in Phoenix Park. From June to October it is open on Wednesday, Thursdays and Saturdays.
Just three miles east of downtown Eau Claire in Altoona, WI is River Prairie. Located on the Eau Claire River, this is a new development which is anchored by River Prairie Park. Here there are three amphitheaters, including the Previa Amphitheater, for live music. There is also access to walking and hiking trails along the river as well as kayaking. It is a fun place to bring your kids and pets.
During the summer months there is live music on the grass as part of the Rock'n on the River summer concert series on Wednesday evenings and Kickin' it Country summer concert series on Monday evenings. During these events there are local food trucks to visit. In September you can also visit the Ginormous Pumpkin Festival. There is also the River Prairie Festival in May on Mother's Day weekend.
In addition there are several restaurants to try. All have outdoor patios or terraces. 
44 North American Gastropub: This is a casual bar and restaurant serving wings, cheese curds, scallop sliders, soups, salads, wraps, burgers and tacos They have live entertainment along with arcade games and TVs for watching sports. Downstairs is 44 Below Ice Cream Shop.
The Island Parkside is an island-themed bar and grill with cocktails, tacos, flatbreads and rice bowls. Helix is a bar and restaurant with cocktails, beer and wine along with soups, sandwiches and small plates. They also have Comet's Café next door for coffee, pastries, soups and sandwiches.
Cowboy Jack's Saloon: Located at 1432 Front Porch Place, this is a rustic bar and restaurant open for lunch and dinner with a large menu to choose from. They have a really lovely outdoor terrace overlooking the trails along the Eau Claire River. I was going to eat in Downtown Eau Claire, but when I saw it, I immediately changed my plans. I had a fun time eating on the river and listening to the music from the evening concert. My Bourbon-glazed salmon entrée with sweet potato fries was the perfect choice.