Padma Lakshmi, of Top Chef fame, in her new television program "Taste the Nation", visits various regions and communities in the U.S., from indigenous groups to recent immigrants who now call America home. Her quote that "the gateway to another culture often happens first through food" really resonates with me. I have found this to be the case starting with my first overseas trip to Europe when I was 20 years old.
When I think of the over 900 cities that I have visited in 43 countries, the memories of food, the cafes and the markets definitely stand out the most. Some of my favorite experiences include:
The Cafes and Pastries of Vienna, Austria
For hundreds of years Vienna has had a café culture that is still thriving today. Make sure to take the time to sit in a café, have a wonderful cake with coffee and look at the old-world details. Not to be missed is Café Sacher, the old-world café on the first floor of this world-famous hotel. It is a must for coffee or a piece of the famous Sacher Torte. This is a chocolate sponge cake containing apricot jam and a ganache-like chocolate frosting that was  invented in 1832 by Prince Wenzel von Metternich's chef. I crave this decadent cake when I am there, but also when I go to cafes like the Julius Meinl Coffeehouse in Chicago, a Vienna based cafe.
A trip to Vienna would not be complete without a visit to Demel. This is a famous pastry shop and cafe, from 1786, known for its wonderful cakes and chocolates. They do offer breakfast, small sandwiches and other entrees. They have wonderful coffees, teas and hot chocolates as well. I enjoyed their popular chocolate cake with hazelnuts on my last visit.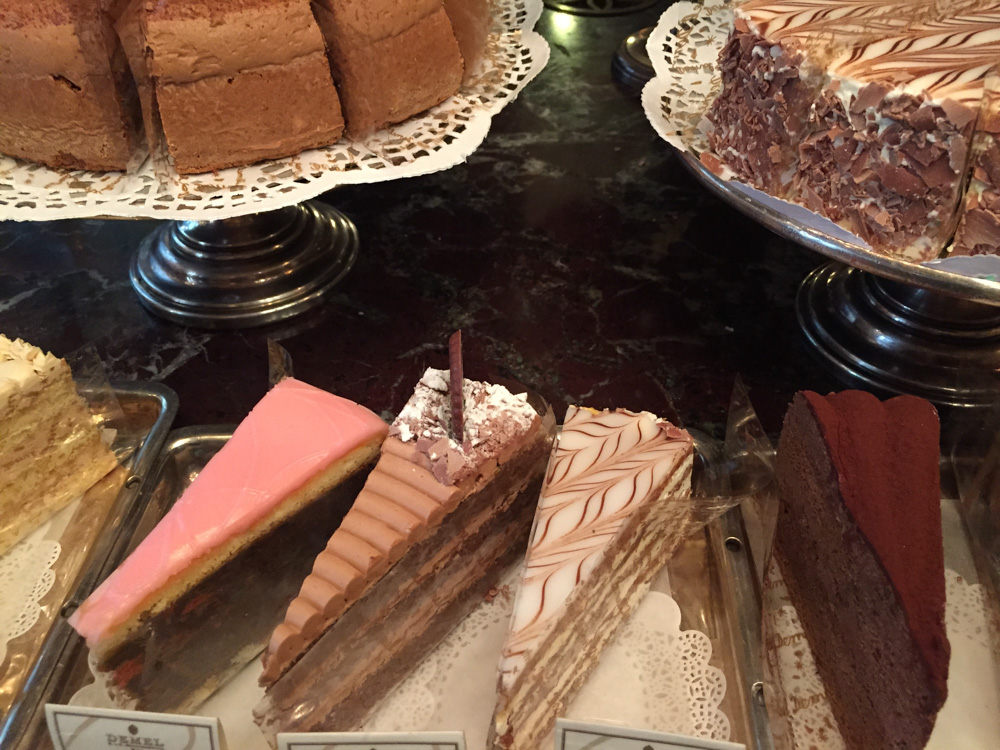 Pintxos in San Sebastian and Bilbao, Spain
San Sebastian, in the Basque Region of Spain, is known for its gastronomy. It is home to some of the best seafood in the world and a staggering number of Michelin starred restaurants.
I had some wonderful food and loved the pintxos on my trip to the region. Pintxos are Basque tapas which are usually served on a piece of bread with the ingredients spiked with a skewer or toothpick. Pincho, or pintxo, means spike! I found that the best way to explore the pintxo bars was to stop by two to three different spots in one night and sample a few small plates at each place. This is known as a Txiketeo.
I also loved the pintxos in Bilbao, where for lunch at Casa Victor Montes where I had a perfect selection including crab, quail and Iberian ham in a charming belle époque atmosphere.
Moroccan Cuisine
I so enjoyed the food of Morocco on my trip to the country, where I spent time in Fez, Marrakesh and Essaouira. Moroccan cuisine is influenced by Morocco's interactions and exchanges with other cultures and nations over the centuries. Moroccan cuisine is "typically a mix of Berber, Arab, Andalusi, and Mediterranean cuisines, with slight European and sub-Saharan influences."
"It produces a large range of Mediterranean fruits, vegetables and even some tropical ones. Common meats include beef, goat, mutton and lamb, chicken and seafood, which serve as a base for the cuisine. Characteristic flavorings include lemon pickle, argan oil, cold-pressed, unrefined olive oil and dried fruits." Locally grown oranges, lemons, mint and olives are also popular. Common spices include cinnamon, cumin, turmeric, ginger, paprika, coriander, saffron, mace, cloves, fennel, anise, nutmeg, cayenne pepper, fenugreek, caraway, black pepper and sesame seeds.
My favorite dish is a lamb tagine (the name of the heavy ceramic pot the dish is cooked in) served with couscous, where the stew is flavored with local spices. The thick harira soup is also very tasty with lentils, chickpeas and meat. An orange and cardamom polenta cake with a honey and rosewater syrup is the perfect way to top off a meal.
Chinese Dim Sum
Dim sum is a Cantonese style of steamed dumpling prepared in small, almost bite-sized portions. The typical dim sum menu will include various types of steamed buns, rice noodle rolls, and dumplings, all of which will include a range of fillings and ingredients from pork to prawns and chicken to vegetables.
I had my first dim sum in Hong Kong at Luk Yu Teahouse at 24-26 Stanley Street in Central. It looks like a movie set right out of old Hong Kong. It is my favorite and I went twice on my last trip.
I then discovered my favorite dim sum restaurant in San Francisco, Yank Sing at 101 Spear Street. I have been there at least three times. It recently received the Michelin Bib Gourmand designation and received the James Beard Foundation America's Classic Award in 2009. It was started in 1958 in San Francisco's Chinatown by immigrants who focused on authentic Chinese cuisine. Dim sum sometimes can be ordered from a menu, but is traditionally offered by servers going through the restaurant with carts carrying the freshly cooked dishes. Their specialties are Shanghai dumpling with Kurobuta pork, Peking duck with hoisin and steamed buns and the egg custard tart for dessert.
I then found Phoenix in Chicago's Chinatown and now try to go several times a year. I love the barbecue pork buns, shrimp dumplings and pork dumplings. You order off the menu during the week but can pick from the carts on weekends.
Taking a Cooking Class in Hoi An, Vietnam
I had not tried Vietnamese cooking until I visited the country several years ago. Vietnamese dishes often contain shrimp paste, fish sauce, bean sauce, rice, fresh herbs, fruit and vegetables. In addition, they use lemongrass, ginger, mint, Vietnamese mint, coriander, Saigon cinnamon, bird's eye chili, lime, and Thai basil leaves plus rice noodles, rice papers and rice flour. It has been highly influenced by French cuisine due to the French colonization of Vietnam in the late 1800s and early 1900s.
I decided to take a Ms. Vy's Gourmet Cooking Class while visiting the historic coastal town of Hội An. Here I learned to make green papaya salad and Vietnamese spring rolls, my two favorites since taking  the class. She is a well-known chef ,TV personality and local restaurateur. The green papaya salad included fish sauce, sliced green unripe papaya, cilantro and chopped salted peanuts. I love the freshness and texture. The spring rolls are made with transparent rice-paper rolls filled with shrimp, herbs, vegetables like carrots, cabbage and bean sprouts and rice noodles that are dipped in a thick, tasty peanut sauce. I love the contrast of the softness of the roll with the crunchiness of the filling.
The Moles in Oaxaca, Mexico
Some of the finest regional cooking in Mexico is found in Oaxaca. The area is known for its seven moles. These are very complex sauces combining chiles with other ingredients from almonds, tamarind and chocolate to toasted seeds and other spices. There are yellow moles, green moles, red moles and black moles also.
My favorite is the mole poblano which is made with close to 30 ingredients from different types of chilies, tomatoes, onions, sesame seeds, plantains, pepitas or pumpkin seeds, peanuts, cinnamon and of course Mexican chocolate. I love it served over chicken or roast pork along with traditional Mexican rice and beans.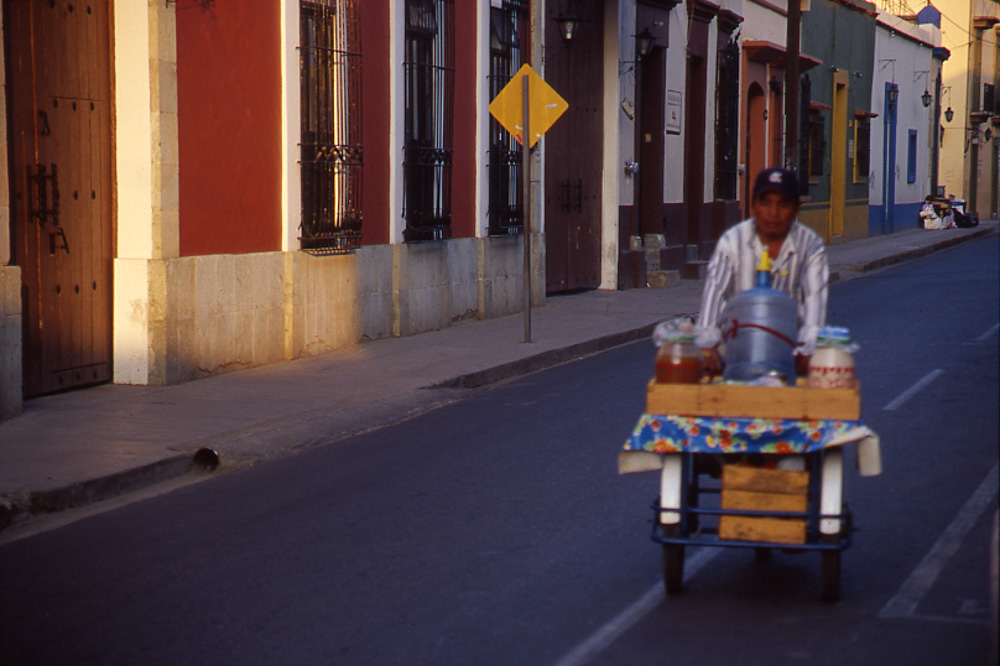 Cuban Cuisine 
I have been exposed to Cuban cuisine on my two trips to the island. The last was on a food tour. The cuisine is a blend of African, Spanish, and other Caribbean cuisines. Some Cuban recipes share spices and techniques with Spanish and African cooking, along with some Caribbean influence in spice and flavor.
I find the food very comforting. Dishes that I have enjoyed include ropa vieja or shredded beef cooked with tomatoes, tostones or flat fried plantains, rice and beans, yuca or cassava root, maduros or sweet plantains, arroz con pollo or chicken and rice and of course a rich flan for dessert. Also popular is the traditional Cuban sandwich of ham, pork, cheese, pickles, and mustard on thick Cuban bread.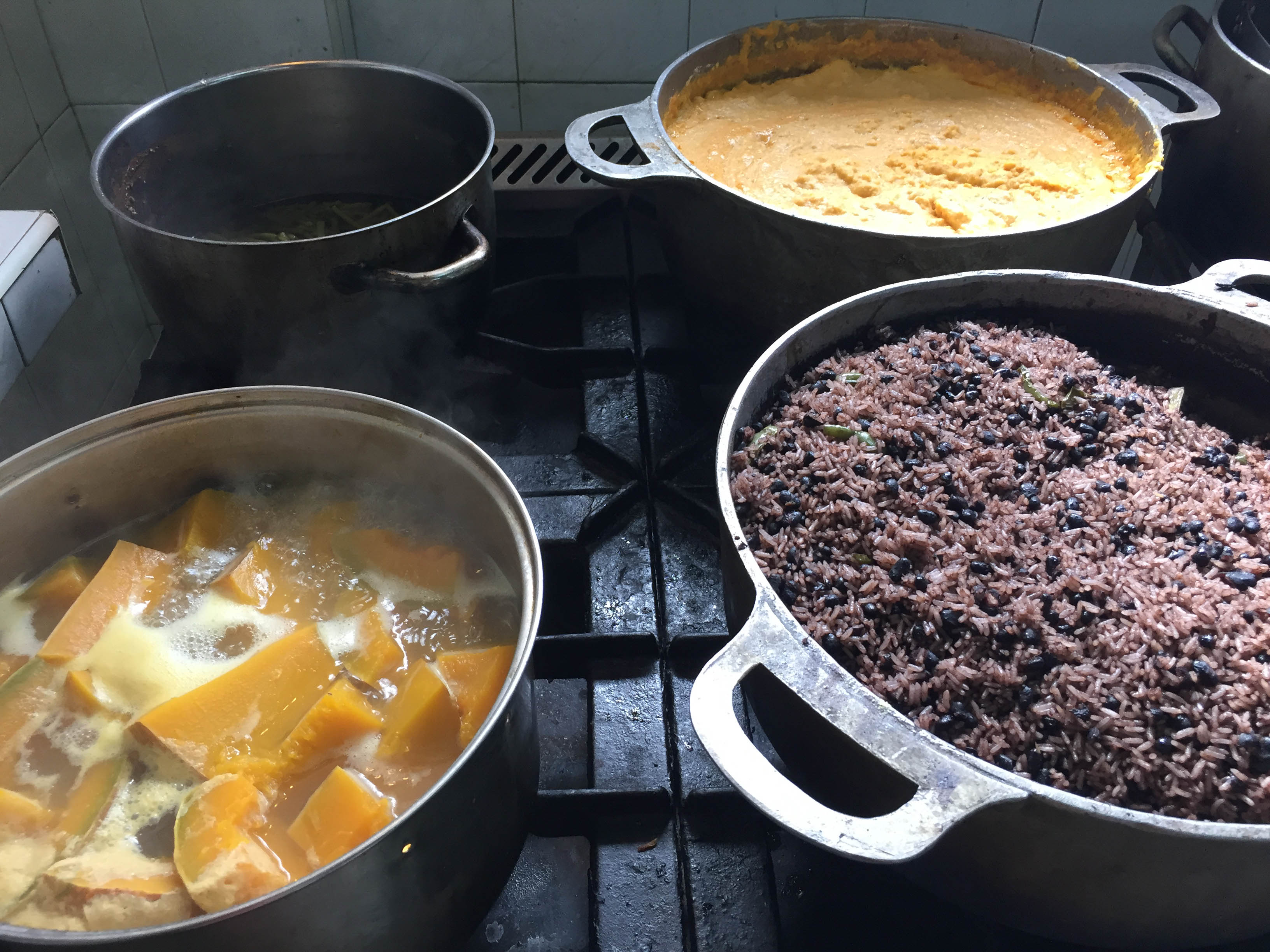 I always laugh when I think the reason I love Cuban cuisine is for the fact that I may have been conceived there when my parents were there on a cruise nine months before I was born!! I always enjoy Cuban food at Versailles Restaurant in Miami in Little Havana on Calle Ocho, El Siboney in Key West and 90 Miles Cuban Cafe in Chicago.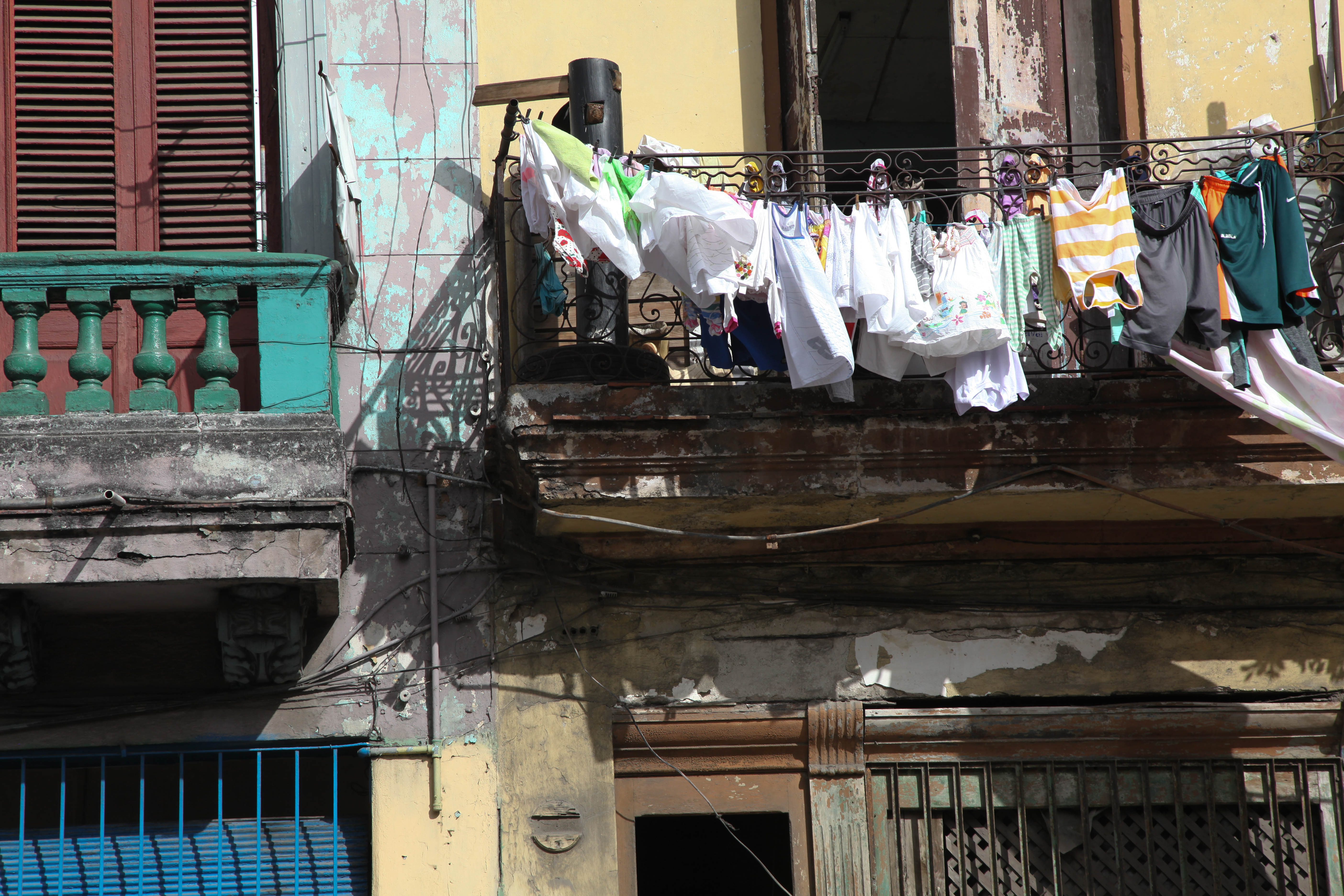 Yucatán Cuisine in Merida, Mexico
On my first trip to Merida in Mexico's Yucatán Peninsula, I was introduced to the local cuisine. Yucatán cuisine has some very distinct dishes and flavors due in part that the area was geographically isolated for decades. The corn, the chocolate and the honey, the venison and wild turkey, squash, cucumbers, chiles and tomatoes are from the Mayans while the pork and Seville oranges come from Spain and the Edam cheese from the Dutch who traded in the area.
Huevos Motuleños is a breakfast dish of fried eggs served on tortillas with refried black beans and a tomato-based sauce, which is often studded with ham, peas and plantains and then sprinkled with cheese. The dish is said to have originated in the Mexican town of Motul, east of Merida, near the Gulf of Mexico coast. It is by far my favorite breakfast dish in Mexico and even in Santa Fe NM at Cafe Pasqual's. I always order it when I can and definitely when I am back in San Miguel de Allende.
The Bistros of Paris, France
I also enjoy visiting the traditional cafes of Paris from Les Deux Magots, Café de la Paix, Brasserie Flo, Brasserie Lipp and Café de Flore since I visited the city for the first time in 1972 with my parents. It was then that my mother and I snuck into a charming patisserie for a wonderful chocolate éclair and a decadent Napoleon. Then, my father happened to walk in and caught us as we indulged ourselves without him!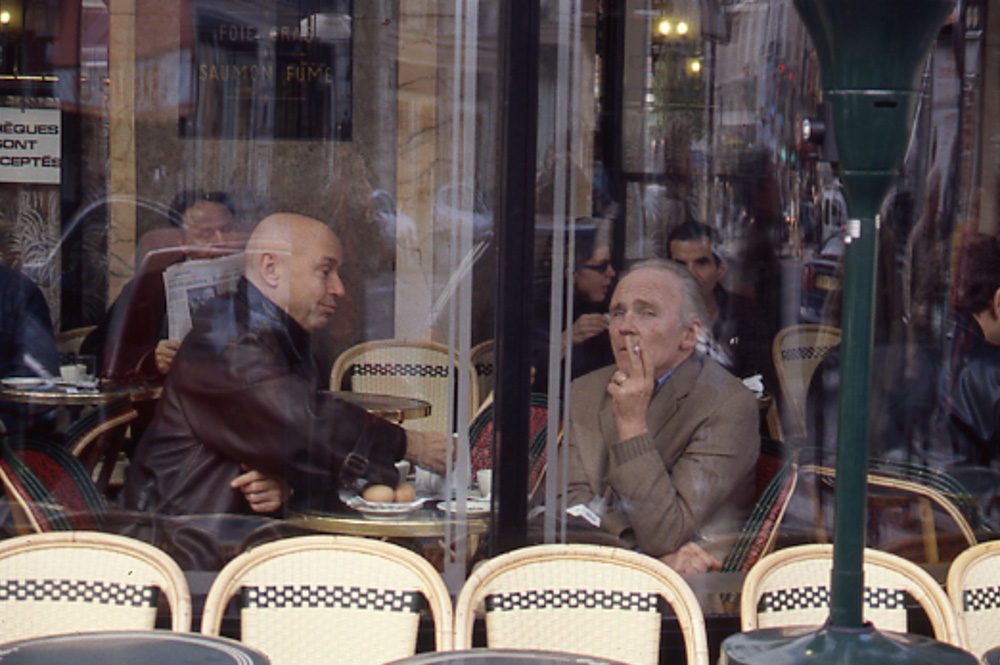 To celebrate my mother's 54th birthday, we chose a traditional café on the Left Bank in the 6th Arrondissement. I still remember the warm atmosphere, the white table cloths and the waiters dressed in their traditional long white aprons. It was just how I had imagined it would be. When I got my entree, after confidently ordering myself from the menu, I looked down and saw this slimy piece of meat-like substance covered in a mustard sauce. After one bite, I knew that something was wrong and immediately sent it back. I had learned the hard way that tripe is not a fish!!!
Pastéis de Belém in Lisbon, Portugal
While in Lisbon, head to Belém District and Pastéis de Belém. This is a bakery and cafe that opened in 1837. You have to try their specialty, the pastéis de Belém, which is a sweet pastry with a custard filling and served warm with powdered sugar and cinnamon. It is one the best things I ate on my entire trip! In other bakeries it is known as Pastéis de Nata.
I was just in Newark, NJ before heading back to Chicago. I went for lunch in the Ironbound Neighborhood, where you can find old school and modern takes on Portuguese, Spanish, and Brazilian dishes. After lunch I headed to Pao de Terra, a local bakery on Ferry St. and had to try one of the flavorful Pastéis de Nata. It was wonderful and brought back fond memories of my trip to Lisbon!
Gelato in Florence, Italy
I discovered gelato on my first trip to Italy 30 years ago when I found  Vivoli. Opened in 1929, it is directly across from Santa Croce and down Via Torta one block to the first street then right. The address is Via Isola delle Stinche 7r. In my opinion, they have the best gelato in Florence, so this is a must stop on your trip!! The chocolate hazelnut and the amaretto are worth the trip to Florence!
I hope that you will create similar food memories on your future travels.