I was not aware of Niagara-on-the-Lake until great friends and neighbors in San Miguel de Allende, MX moved there from Toronto and were raving about their new town. So on my recent trip to Buffalo and the Finger Lakes, NY, I made a point to meet them and other friends from Toronto for a fun weekend of great food, wine and theater.
Niagara-on-the-Lake is a town of around 17,000 people in southern Ontario. It is located on the he shores of Lake Ontario, at the mouth of the Niagara River. It's known for its wineries and the Shaw Festival, a series of theatre productions primarily from April through October. There are beautiful homes along tree-lines streets and many 19th-century buildings along the charming Queen Street/Picton Street corridor downtown. The wine country is really beautiful and the parks and trails along the River and the Lake are really lovely. Near the river, there is the 19th-century Fort George that was built by the British to defend against American attacks. You can actually see Old Fort Niagara on the American side in Youngstown, NY across the Niagara River.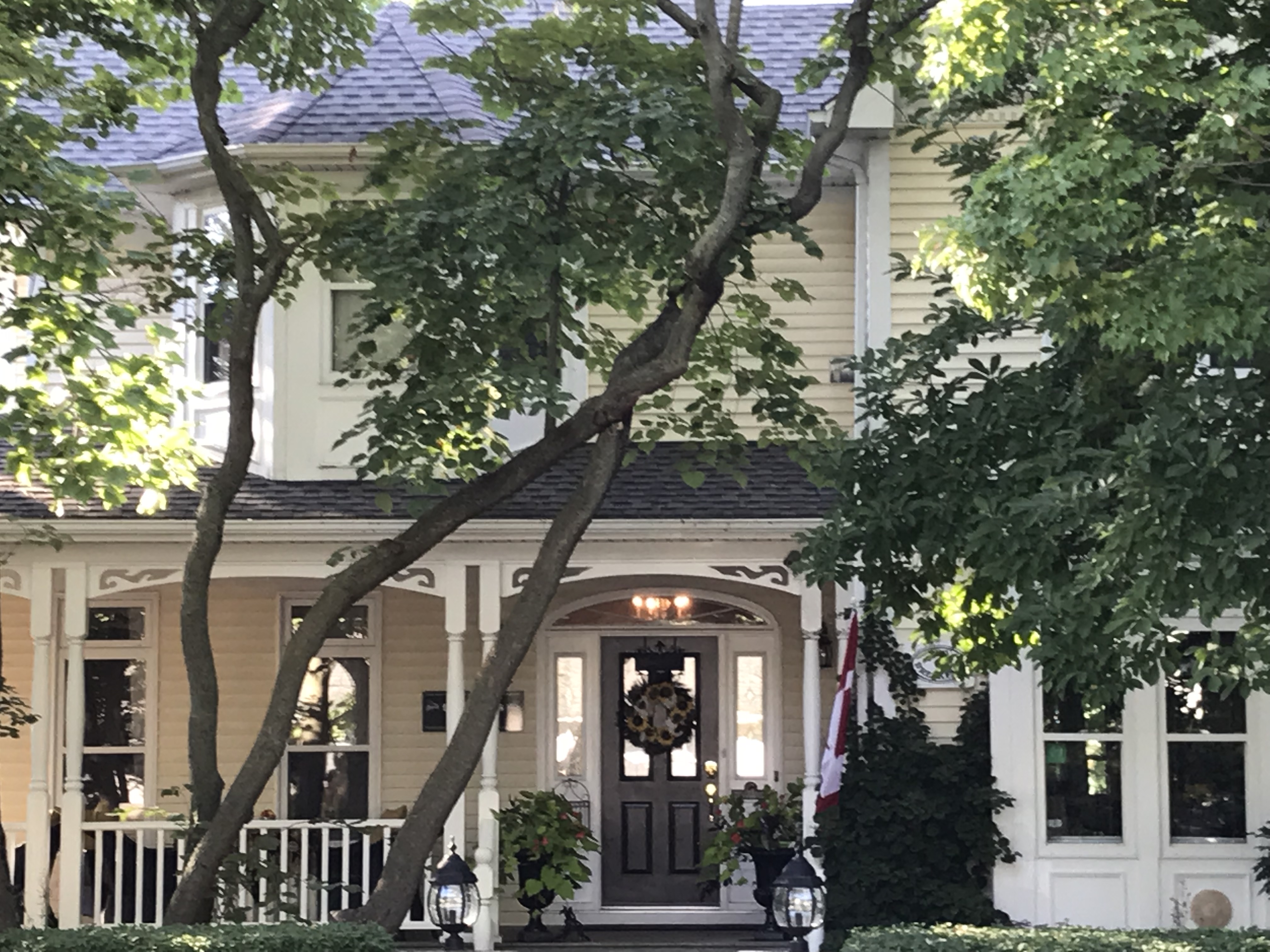 Niagara-on-the-Lake is 15 miles north of Niagara Falls. It is approximately 80 miles from Toronto and 35 miles from downtown Buffalo, NY.  I flew in and out of Buffalo and went across the northernmost crossing, the Lewiston–Queenston Bridge, which was quite easy and with little wait at immigration. Make sure to bring your passports and I recommend making sure that your rental car has the appropriate insurance for driving in Canada.
When you do go, I recommend that you avoid the weekends as I found that both the wineries and the downtown area to be very crowded with many tour groups and buses. Most are probably touring Niagara Falls as well. But I was able to enjoy my time and explore the area with some great meals, a perfect afternoon tea and two great theater productions.