Famed writer, Ernest Hemingway was born in Oak Park, IL on July 21, 1899 in the Queen Anne home that was built in 1890 by his maternal grandparents and was the first home in Oak Park to have electricity. The famed Pulitzer Prize winning author spent the first six years of his life at what is now 339 N. Oak Park Ave. and later at his Boyhood Home at 600 N. Kenilworth, Ave. a few blocks north of his birthplace. He had a somewhat troubled childhood that had a definite impact on his life and career.
I recently spent a fun Sunday touring the Birthplace Home Museum, seeing the Boyhood Home and exploring the Hemingway District with some fun restaurants, microbreweries, shops and cafes.
I have enjoyed tracing Hemingway's haunts, from Petoskey, MI where he and his family spent the summer on Walloon Lake, to his home in Key West and his home just outside Havana Cuba. I have been to some of the bars and restaurants that he loved to frequent.
On a recent trip to Paris, France in November, 2022,  I was able to find his apartment in the 6th Arrondissement and found a brasserie that was one of his favorite spots while living there.
Just under 30 minutes from downtown Chicago, Oak Park is an easy suburb to visit. You can drive from the city or take the Green Line from the Chicago Loop or the Metra Union Pacific West Line train from the Ogilvie Transportation Center. The Hemingway sites are an easy walk from the Green Line or the Metra Station.
Ernest Hemingway's Birthplace Home Museum: Located at 339 N. Oak Park Ave., this is the home where he was born on July 21, 1899 in a second floor bedroom. The house, after his parents moved out, was totally changed until its restoration, which began in 1992, and authentically returned the house to its 1890's Victorian heritage. The home has been fully furnished with period pieces, some family artifacts and many family photos. I took an hour tour and really enjoyed the experience and learning about his family history. I suggest that you book your tour online before you go, to assure that you can get into the time slot you want. They have a small bookstore where you can buy many of his novels.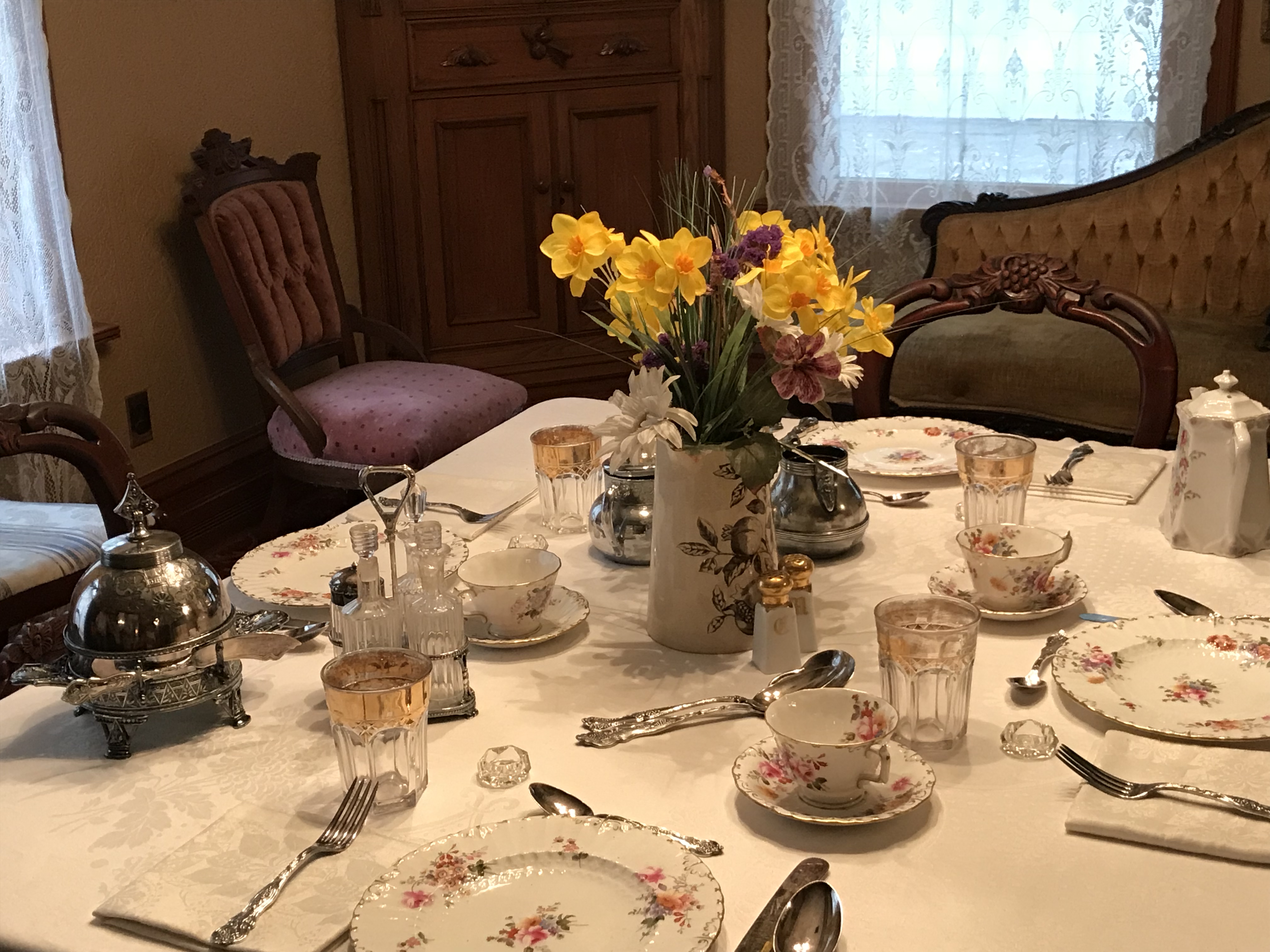 The Museum has programs throughout the year for community engagement. There is a book club and on the third Friday of each month (April-November) they have programs with an emphasis on the arts including literature (poetry, prose, reading), performance (music, dance, theatre) and the visual (drawing, painting, photography) along with cocktails and light snacks. They also offer walking tours of Oak Park during the summer months.
His Boyhood Home, at 600 N. Kenilworth, Ave., is a few blocks north of his birthplace. You can't tour the home, but you can see it from the outside.
The area south of the home on Oak Park Ave. and also on Lake St. is now known as the Hemingway District. You can enjoy a coffee, a local beer, a great meal or visit a local gallery or store as you explore the area. I recommend going on a weekend when there are many great spots open for brunch.
I had not been on Oak Park Ave. as my time before was only spent on North and South Marion St. in Downtown Oak Park. My recent finds include:
I enjoyed Sunday brunch before my Hemingway tour at Maya del Sol. I parked near the Museum and walked to the restaurant located at 144 S. Oak Park Ave.This is a popular casual and colorful restaurant that features Latin American cuisine. I enjoyed the service and my tasty huevos rancheros. They also have patio dining. 
Just south of the Museum is Hemingway's Bistro at 211 N. Oak Park Ave. It is a small, elegant bistro located in The Write Inn. They feature a Sunday brunch buffet with hot offerings and a glass of champagne along with live jazz. The menu is classic French fare with an extensive wine list.
Courageous Bakery & Cafe: At 736 Lake St., this is a great bakery and cafe where you can grab coffee and a cupcake. They also have an extensive breakfast and lunch menu.  
Down the street is Rustico at 722 Lake St. This is a popular Mediterranean restaurant featuring tapas, entrees, paella, pastas and pizzas in a rustic-chic setting.  I was very impressed with my beet salad,  the seafood paella and  a crème brûlée.
At the end of the block is Fairgrounds Coffee & Tea at 702 Lake St. This is a colorful cafe offering tea, coffee drinks along with salads, sandwiches and pastries. I enjoyed my visit!!
Citrine, at 100 S. Oak Park Ave., is another good spot for brunch. This attractive restaurant has a menu featuring omelettes, crab cake benedict, avocado toast and other dishes. Their dinner menu features a number of starters, salad and soups, fish and pasta and meats.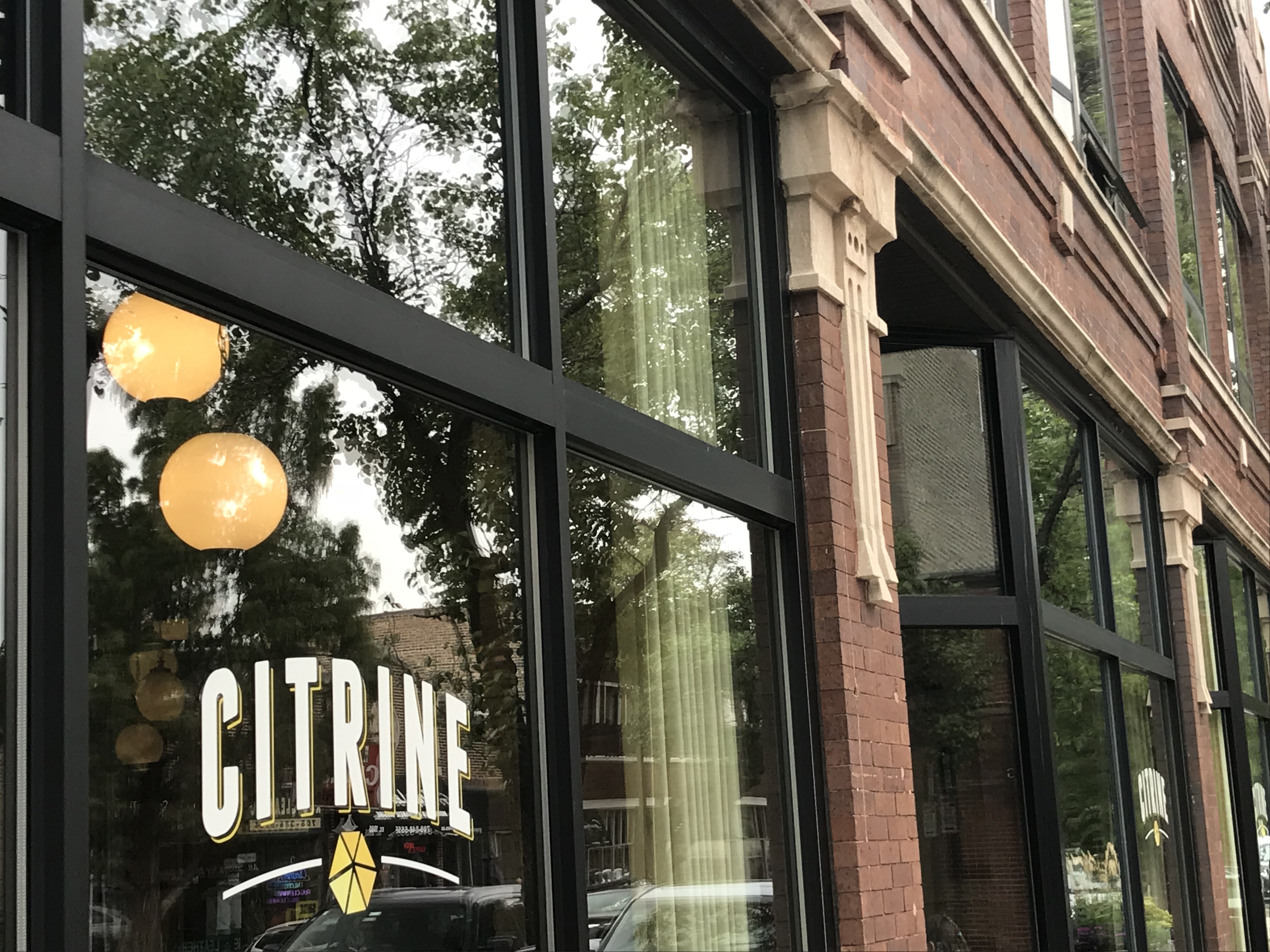 Across the street is Grape Leaves of Oak Park. This is a small Moroccan Restaurant featuring tagines and other Moroccan specialties. I recently went for lunch with a local friend and really loved my lamb shank tagine cooked with prunes, cinnamon, almonds and honey. 129 S. Oak Park Ave.
Around the corner is Spilt Milk at 811 South Blvd. This is a popular sister-owned bakery specializing in artisan pies and pastries baked from scratch, with locally sourced and seasonal ingredients. They also have a large selection of cookies, bread, coffee and tea drinks, soups, sandwiches, buttermilk biscuits and quiche. Their pantry and food items include wines, chocolates, jams and spreads, snacks and more. Opened in 2014,  Chicago Magazine named it having the city's best pie in their August 2019 "Best of Chicago" feature. I loved my key lime pie and latte. I highly recommend the experience.
For a casual breakfast George's Restaurant at 145 S. Oak Park Ave. is a good choice.
There are a number of small ethnic restaurants on Lake St. including Amerikas Restaurant at 734 Lake St. for American, Latin American fusion cuisine.  Rustico at 722 Lake St. features Spanish tapas and Italian cuisine.  Papaspiros Greek Cuisine at 728 Lake St. is a popular Oak Park Greek restaurant for over 23 years.
Harvey House Bed and Breakfast:  If  you want to stay in Oak Park, then consider the Harvey House which is a five-minute walk from the L train. It is a charming five room-inn that is an easy walk to downtown restaurants, shops and the Frank Lloyd Wright architecture.  With free parking, you can stay here and then take the train downtown to explore Chicago.
A short walk from Oak Park Ave. is Pleasant Home or the John Farson House. Designed by Prairie School architect George W. Maher in 1897, this is a National Historic Landmark due to its features of art glass, custom furniture an light fixtures, carved woodwork, expansive windows and repeated decorative motifs. It is his only home currently open to the public and operated by the Historical Society of Oak Park and River Forest.  Here you can attend lectures, events and take a docent led tour of Thursdays and certain weekends. 217 Home St. next to Mills Park.