There are several outstanding museums to visit while you are in town.
I explored the Asian Art Museum, at 200 Larkin, recently for the first time. I learned about the museum several years ago when it was the recipient of Lloyd Cotsen's amazing Japanese bamboo basket collection. I had seen wonderful traveling exhibitions from the collection in Aspen and Chicago and had started a small collection myself of these contemporary bamboo pieces from the same gallery in Santa Fe. There are a few examples from the collection on display.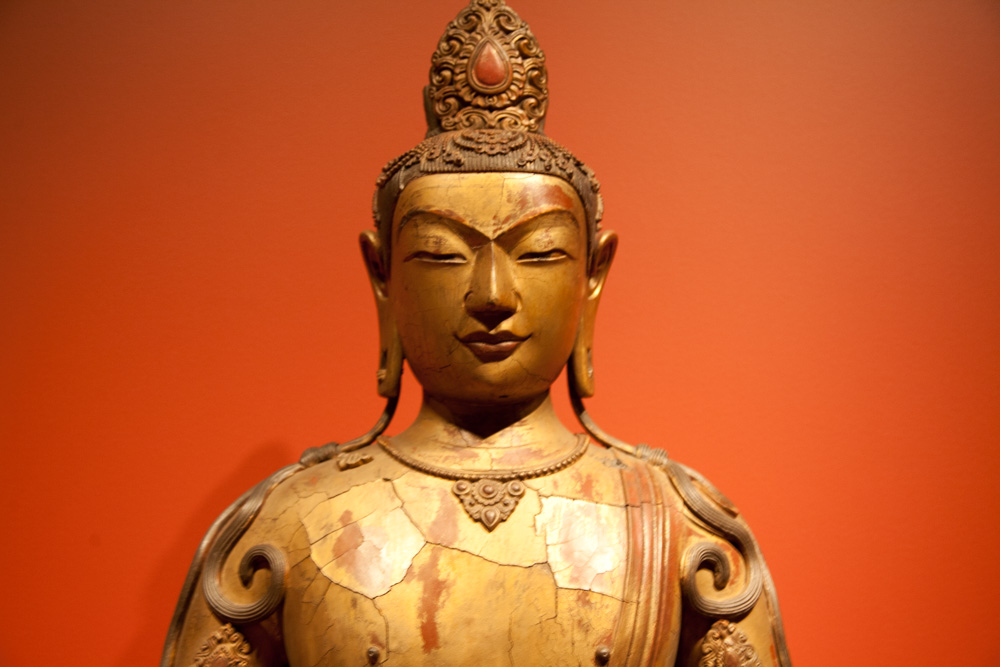 In addition, there are wonderful stone carvings from Southeast Asia; bronzes, pottery and jade from China; scrolls, ceramics and decorative arts from Japan and Buddhist religious art from Nepal, Tibet and Bhutan. The collection is really outstanding and the number of pieces is quite overwhelming. Check the website for special exhibitions. I just missed one on objects from Bali. There is a nice museum shop and café where you can grab lunch or a cup of coffee or tea.
They recently added more than 15,000 sq. ft. of new space to house exhibitions and art installations.
My goal, however, was to visit the San Francisco Museum of Modern Art at 151 3rd St. The building, designed by Swiss architect Mario Botta with huge skylight, was attractive with several floors of exhibition space and a rooftop sculpture garden. I enjoyed viewing the permanent collection with works by Henri Matisse, Georges Braque, Diego Rivera and Frida Kahlo, Jackson Pollack, Clyfford Still, Picasso, Jasper Johns, Roy Lichtenstein, Robert Rauschenberg, Georgia O'Keeffe, Mark Rothko and others. The Museum has recently undergone a major renovation and expansion. It now has 170,000 sq. ft. of exhibition space including a 10-story addition.
I went to Golden Gate Park for the first time also. This is a three mile long park in the western part of the city. The park was started in the 1870's to compete with such parks as Central Park in New York. Here I visited the famous de Young Museum at 50 Hagiwara Tea Garden Drive. After the 1989 earthquake, the museum was torn down and totally rebuilt in 2005. I enjoyed a special Picasso exhibition from the Picasso Museum in Paris. I also enjoyed the permanent collection which features American art with works by John Singer Sargent, Mary Cassatt and Grant Wood; art of the Americas, African art, Oceanic art and Textile art. This is a great museum that should not be missed. In March you will enjoy Bouquets to Art where the paintings are inspiration for wonderful floral designs within the galleries.
Across from the de Young is the California Academy of Sciences with its contemporary design by world famous architect Renzo Piano. On the day I was there the park was crowded. There was music, dancing and food trucks offering food for those enjoying a rare sunny, warm summer day.
Contemporary Jewish Museum: At 736 Mission St., the museum was founded in 1984 with the goal of "offering contemporary perspectives on Jewish culture, history, art and ideas". You can see several temporary exhibitions. Go to the website to see the current schedule. The highlight is the building design by award winning archictect Daniel Libeskin. They offer many programs, including film, music and artist and scholarly talks.
YBCA: The Yerba Buena Center for the Arts at 701 Mission St., at 3rd St., is an arts center in SOMA that has art exhibitions, lectures, music and dance performances and film presentations.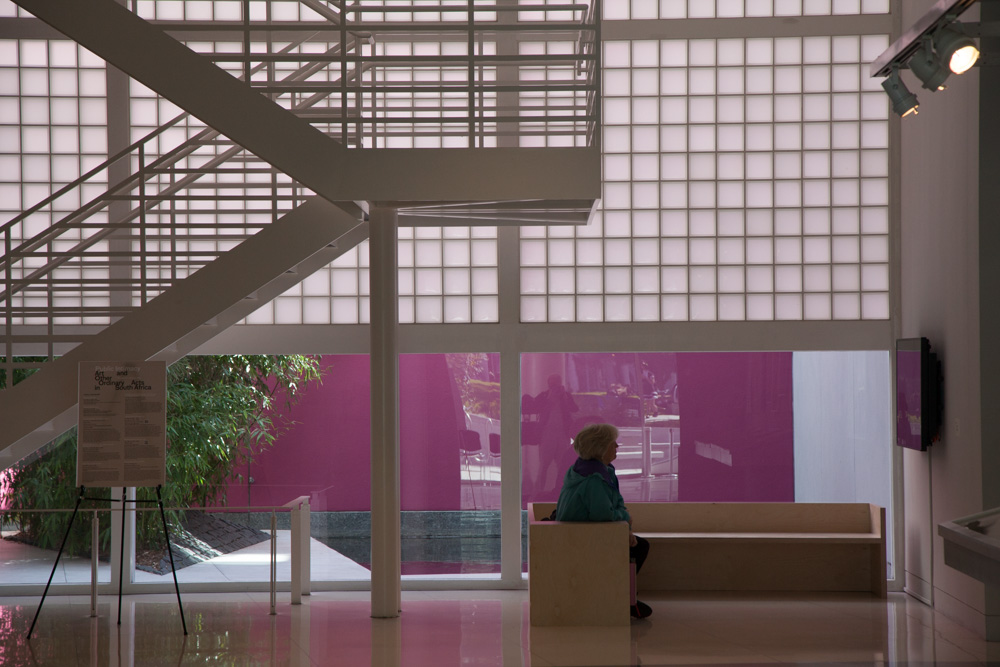 Legion of Honor: Located in Lincoln Park at 100 34th Ave., this and the de Young Museum make up the Fine Arts Museums of San Francisco. Located in a beautiful beaux arts building, here you will find ancient art, photography, textiles and works on paper. The bulk of the collection is European paintings which includes Dutch and Flemish masters like Rubens, Rembrandt and Van Dyck plus many French artists like Caillebote, Seurat, Vuilard, Gaugin, Monet, Renoir and Degas.