Seneca Lake is the largest of the Finger Lakes at 38 miles long. The lake is surrounded by charming small towns, great restaurants, a cheese trail and more than 30 wineries located along its shores.
The start of the Seneca Lake Wine Trail is north of Watkins Glen. Make sure to visit their website to view a map, the recommended wineries along with tasting information and special events. There are 35 wineries currently on the trail. My favorites included:
Lakewood Vineyards: With their first wines produced in 1988, this is a family-owned winery that produces a number of whites from a Riesling to a Pinot Gris and reds from a Cabernet Franc to a Pinot Noir. Tours and tastings are available. The views from the tasting room are spectacular.
Barnstormer Winery: At 4184 NY 14 in Rock Stream, NY, this winery, started in 2013, is located in a barn built in the 1840's. They make a wide variety of wines using 100% Finger Lakes grapes sourced from some of the finest vineyards around Seneca and Cayuga Lake. Their focus is on dry, European style white and red wines including a selection of sweet wines. Tours and tastings are available. I thought the Sangiovese Rose was very good.
Shtayburne Farm Cheese Shop: Shtayburne Farm is owned and operated by Lorin & Alicia Hostetler and family. The Hostetler family has been working the land and cows for over four generations. In 2010, they added a creamery and farm store to the family farm. Their farmstead cheeses are made in small batches. Here in their cheese shop, you will find some wonderful cheddars from sharp to smoked, a Monterey jack and fresh cheese curds. 2909 Chase Rd. Rock Stream, NY.
Fulkerson Winery: This family-run winery from 1805, is the oldest continuously operated Finger Lakes winery. They produce a number of dry reds, whites and roses, ice wines, semi-dry wines, and sweet wines. The 2017 Pinot Noir Rose and 2016 Reserve Syrah are very good. They offer a number of different tours and tastings. 5576 NY-14, Dundee, NY.
O'Begley: This Dundee, NY distillery makes a whiskey in the Irish tradition using a pot still. It is made from a fermented mash of locally grown barley, malted barley and oats. It is then aged in re-used bourbon barrels which gives " it distinctive spice notes and a delicate texture." They also make a white whiskey, a chocolate cream liqueur and a whiskey cream liqueur. 5430 NY-14, Dundee, NY.
F.L.X Winery: This is a fun casual spot for lunch while tasting. It is owned by well-known chef Christopher Bates and his wife Isabel Bogadtke of FLX Hospitality. They feature burgers, hot dogs, sausages and sides. 5090 NY Hwy. 14 Dundee, NY. 
Miles Wine Cellars: Located in a lovely Greek revival mansion along Seneca. They make a number of white and red wines. I enjoyed tasting two of the reds, the Lemberger and the Cabernet Franc! They have two inn rooms onsite, a cafe and a small Dock Bar that is open in the summer. 168 Randall Crossing Road in Himrod, NY.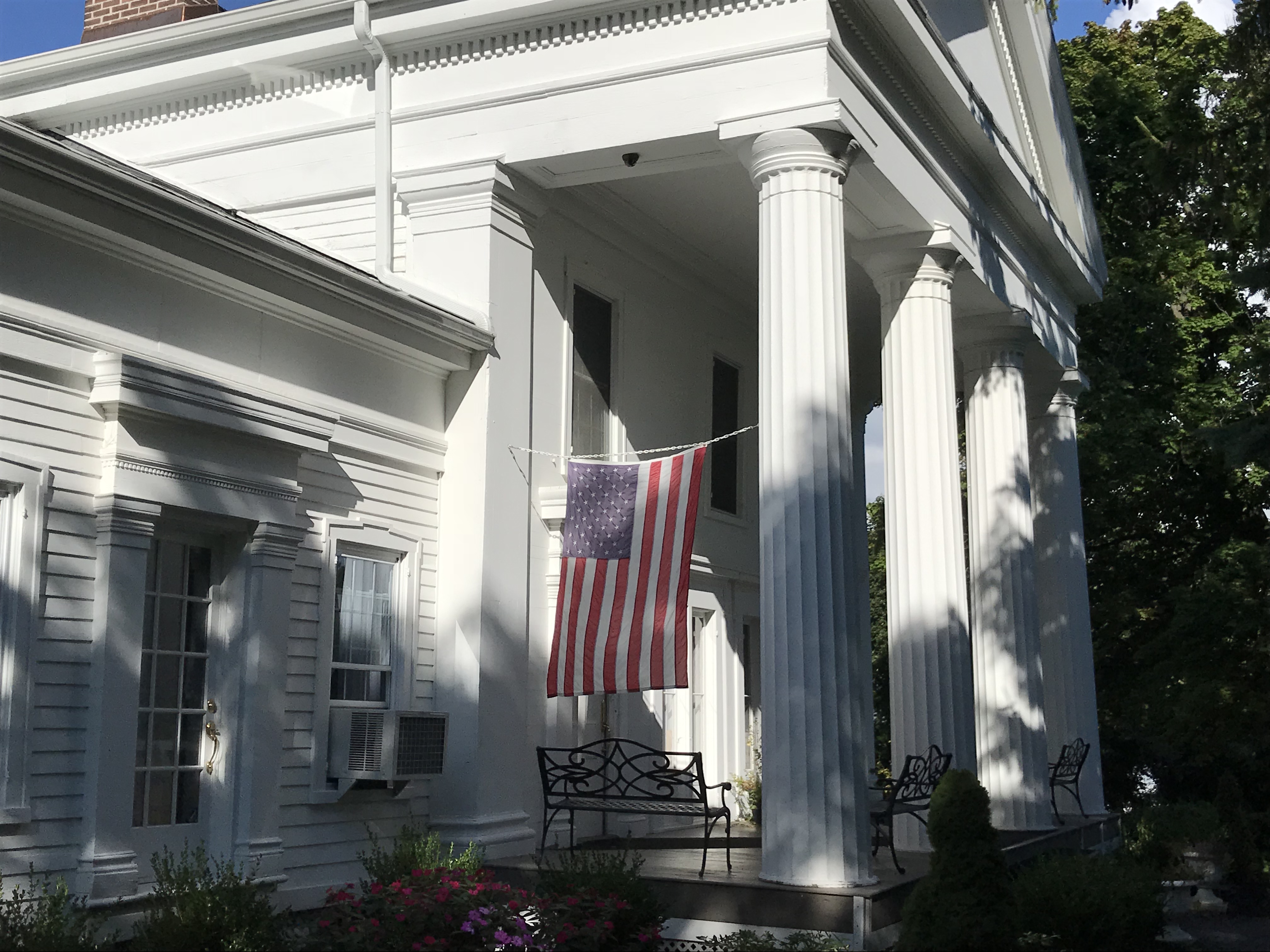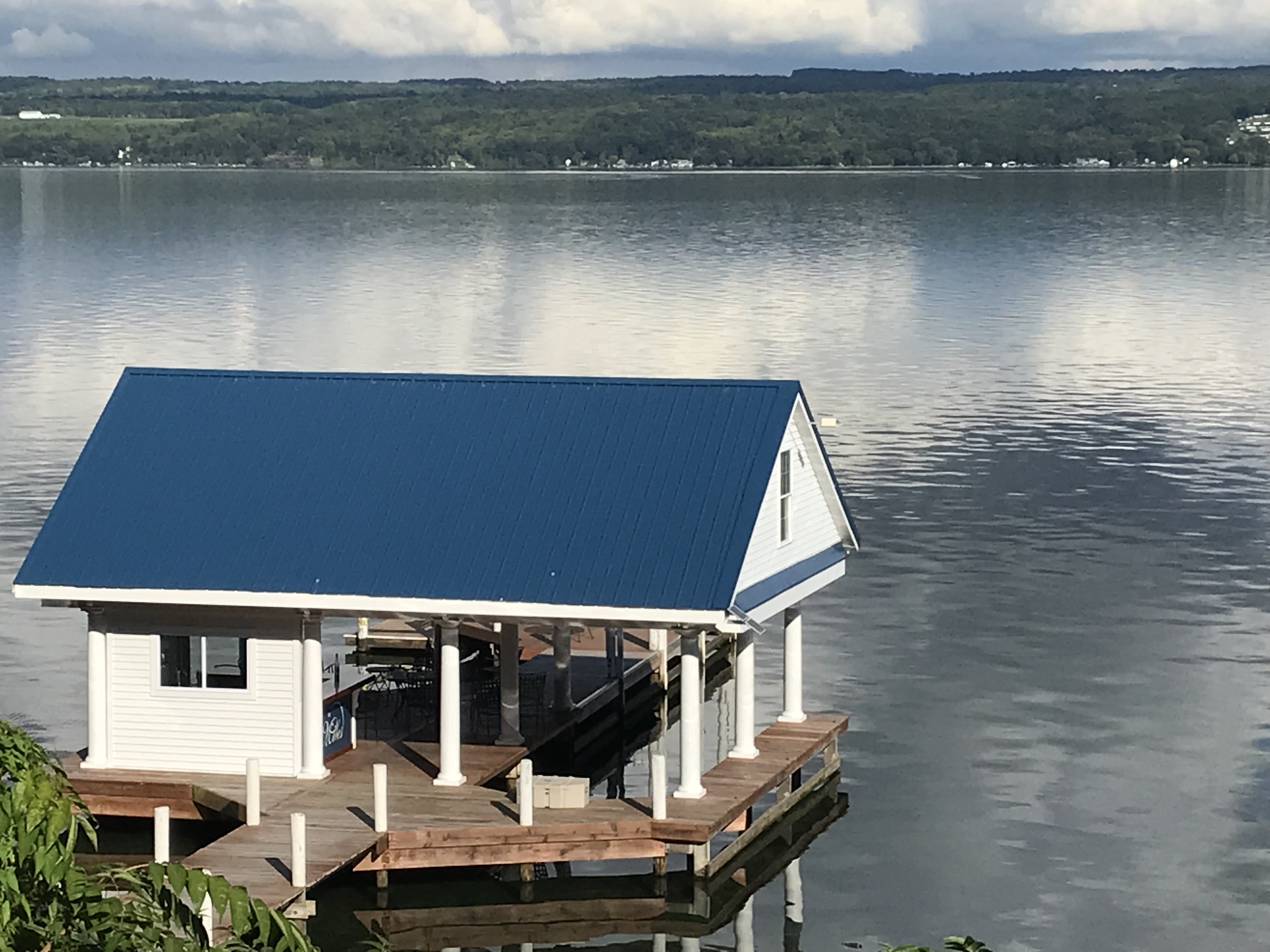 Climbing Bines Craft Ale Company: Opened in 2013, Climbing Bines is situated in a beautiful location on the shore of Seneca Lake at 511 Hansen Point Rd. in Penn Yan, NY.  They make a number of craft beers including a number of ales, IPAs, stouts, porters and other ales made with local fruit. I really enjoyed tasting the tart cherry ale! It was perfect on a beautiful fall day. They also grow hops on their lakeside farm.
Fox Run Vineyards: This is a local vineyard overlooking Seneca Lake that features tastings and a seasonal locally sourced market and cafe. They make a number of Rieslings, whites, rosés, reds, ports and sparkling wines. I enjoyed the full-bodied Lemberger with aromas of fresh blackberries and raspberry jam. Lemberger is a varietal that thrives in the climate of the Finger Lakes. 670 NY-14, Penn Yan, NY.  
Glenora Wine Cellars: This is a large resort consisting of a winery, a thirty room inn, and a restaurant. The winery, the first on Seneca Lake, opened in 1977. It has a large tasting room and wine shop. The Veraisons Restaurant, was named one of the top winery restaurants by Food & Wine Magazine in 2017.  They feature sparkling wines, dry whites, semi-dry whites, dry reds and ports plus a number of sweet wines, sweet sparkling wines, iced wine and fruit wines. I enjoyed their Cabernet Sauvignon. 5435 State Rt. 14 Dundee NY.
Just east of Geneva, near the east side of the lake, is the Muranda Cheese Company. The dairy farm was started in 1991 by the Murray family. In 2007, they  started the cheese operation which now produces 17 types of cheeses including a tasty aged cheddar and a smoked Gouda. I also enjoyed walking through the farm and seeing their cows in the milk barn and seeing a barn from the 1800's. 3075 State Route 96S  Waterloo, NY.
Just south of the Muranda Cheese Company was one of my favorites of the trip, Three Brothers Wineries & Estates where they have three wineries and a microbrewery onsite. The three wineries include Stony Lonesome Wine Cellars, Passion Feet Wine Barn and Bagg Dare Wine Company. It is a large facility that has wine tasting rooms where you can sample their rose, reds and white wines. Bagg Dare is the most fun as it sits in the back of the property and is accessible by an old dirt walking path. There is the Iron Heart Coffee Company where you can enjoy coffee or one of their pizzas, salads, sandwiches and/or soups. Their War Horse Brewing Company produces a number of ales, craft ciders and craft soda. There is a large tasting room for that operation as well. 623 Lerch Rd., Geneva.
Zugibe Vineyard in Geneva features dry and semi-dry whites and reds along with their Phoenician Bistro. 4248 E. Lake Rd. Geneva, NY.  
Dave & Rita's Farm Market & Bakery: Here you can find local fruits and vegetables along with homemade baked goods including bread, pies and donuts. They are known for their White Deer Granola.  5404 NY-96A, Romulus, NY.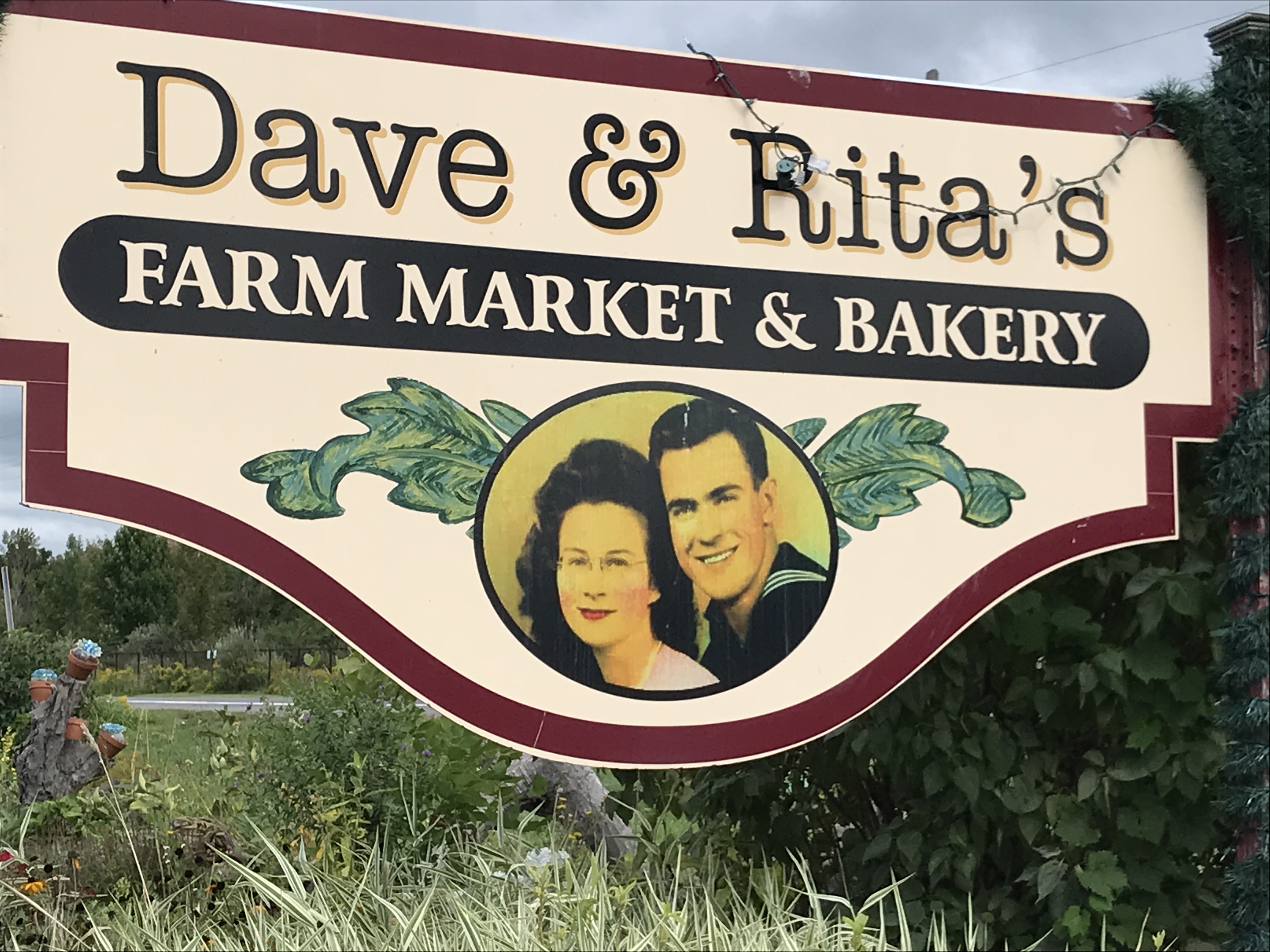 Other spots to visit include Anthony Road Wine Company which is known for its Rieslings while Ravines Wine Cellars in Geneva is known for its Riesling and three course pairing lunches in its restaurant, Ravinous Kitchen. Shaw Vineyard in Dundee, opened in 2007, makes a number of red and white wines along with an orange wine with its color coming from grape skin contact.