There are some great places to stay in the Vail Valley including the long–time favorite Lodge at Vail, a Rock Resort and the Sonnenalp Resort.
On my recent visit I enjoyed staying at the Tivoli Lodge in the heart of the villlage at 386 Hanson Ranch Rd. With 66 rooms, the lodge has been there for over 50 years. I met the owners, the Lazier family, who live onsite.  The rooms are lovely and the service excellent. There is a breakfast buffet offered in the morning. It is a great spot from which to walk and explore Vail.  You can valet park your car and not have to drive.
Beaver Creek is beautiful and I always enjoy it. The village is fun and  the skiing is great.  I do like the Park Hyatt Beaver Creek Resort and Spa and have stayed there three times over the years.. It is right at the base of the slopes and is a great place to be able to walk everywhere.  There are two restaurants including the 8100 Mountainside Bar & Grill and the Cafe plus shops within the resort.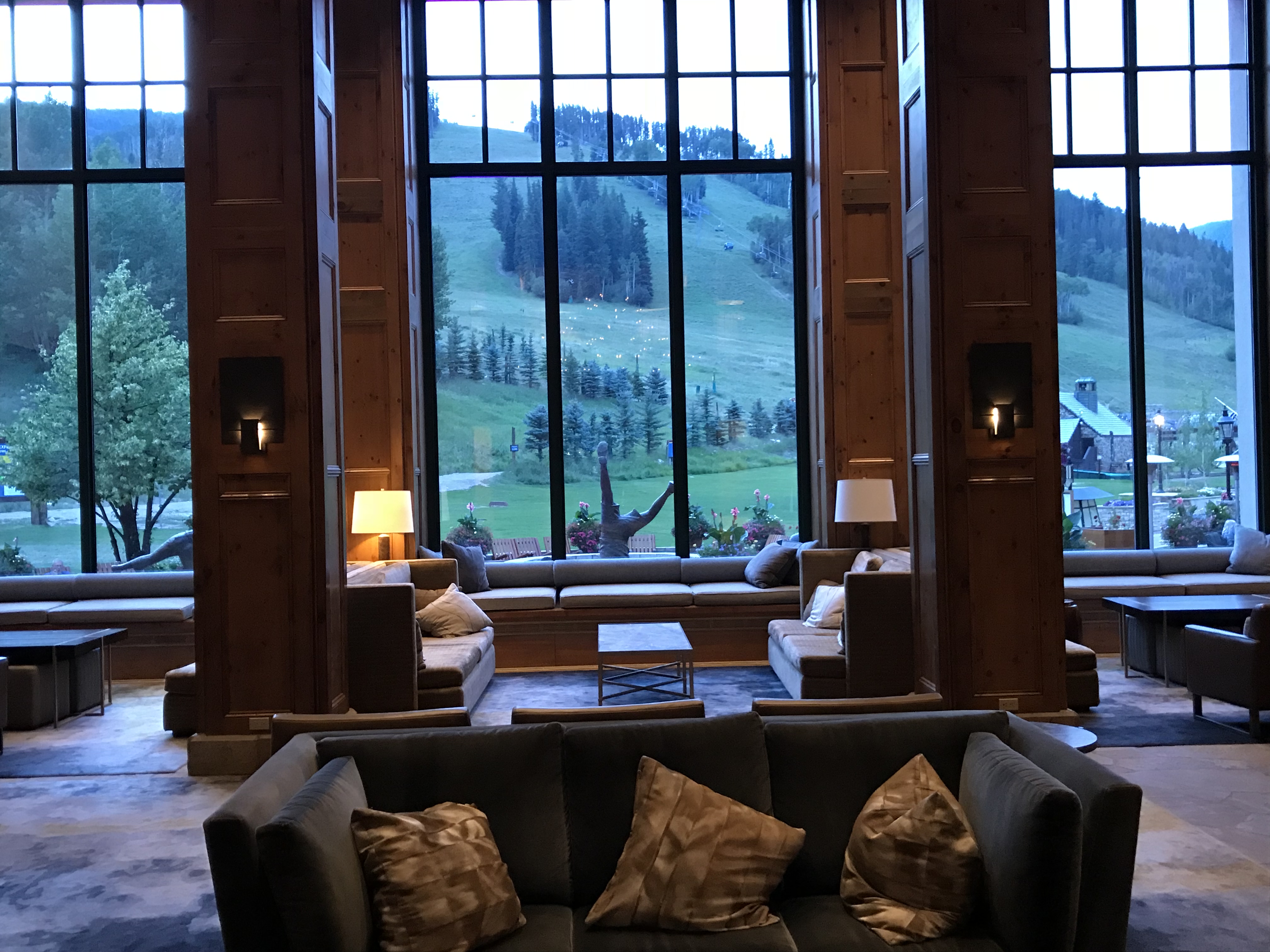 The Ritz Carlton at Bachelor Gulch is a beautiful property but  somewhat more isolated according to my friends who have stayed there. But is had a rustic design that evokes the great mountain lodges of the American West. It has six restaurants and a spa.
I also heard recently that the Grand Hyatt Vail is an excellent ski-in/ski-out, luxury resort. It offers a large number of events, services and activities plus several restaurants.
In Edwards, I  recently found The Inn at Riverwalk.  This is a small, contemporary boutique hotel that was recently remodeled. They have a number of rooms and condos available.  I would definitely stay there when I am back in the area again. 27 Main St. 
Minturn a small town of 1,000 people is located between Vail and Beaver Creek and has some of my favorite restaurants in the valley. If you want to stay in Minturn, there is a new hotel option, the boutique Hotel Minturn located downtown at 167 Williams St. With only four contemporary rooms, and no front desk, you can stay and explore the area. You will get the front door code prior to arrival. It is a block from the best downtown shops and restaurants. You can stay there and walk to breakfast at Sunrinse Minturn or have dinner at the Saloon or the Minturn Country Club.  It is right next to the Saturday Artisan Market during the summer months.
Hotel Minturn