The Emergence of Overtourism
Overtourism refers to a situation in which conflicts arise between locals and visitors at tourism destinations, due to perceived congestion or overcrowding. The term is relatively new and has only been used on a regular basis since 2015. 
According to the New York Times, "The mass tourism of recent decades was a result of globalization, home-sharing platforms, cheap airfares and emerging economies." I have also read that even social media platforms have contributed to the problem. Many see photos on Instagram and want to replicate the experience for themselves!
Due to the increase in European tourism, many of my favorite cities from Venice, Barcelona and Amsterdam, were seeing overtourism to the point where the experience of exploring those cities had completely changed. Not only were European cities being affected, but the overcrowding has now had an impact on worldwide destinations from the US to Mexico and Asia that were equally hard hit by this phenomenon as well. 
I really noticed the crowds on my last trip to Florence and Venice and started to rethink my own travel plans to include less visited destinations in Europe like Cornwall in England and Galway in Ireland. I also focused on exploring smaller cities in the US, Mexico and Canada. 
Overtourism Examples
The increasing  number of tourists in many ciies is staggering. Some examples to bring home the point include:
In 2009, nearly 2.1 million people visited Pompeii, Italy. By 2018, that figure had risen to more than 3.6 million, an increase of more than 70 percent. In 2019, there were even more.
Amsterdam with a population of 1,140, 000 saw 19 million tourists in 2018. The number of overnight tourists in Barcelona reached over 9 million in 2019, not including those staying in non-hotel accommodations. Remember Barcelona has a population of 1,610,000. Venice has a population of close to 261,000 residents. According to the New York Times, in 2019, the city registered a total of roughly 10.2 million international guests. "But this figure — an estimate at best — does not account for day-trippers, who disembark from cruise ships, the train station and bus tours. One estimate puts the actual number of tourists around 20 million annually — largely concentrated in an area of two square miles and 50,000 residents."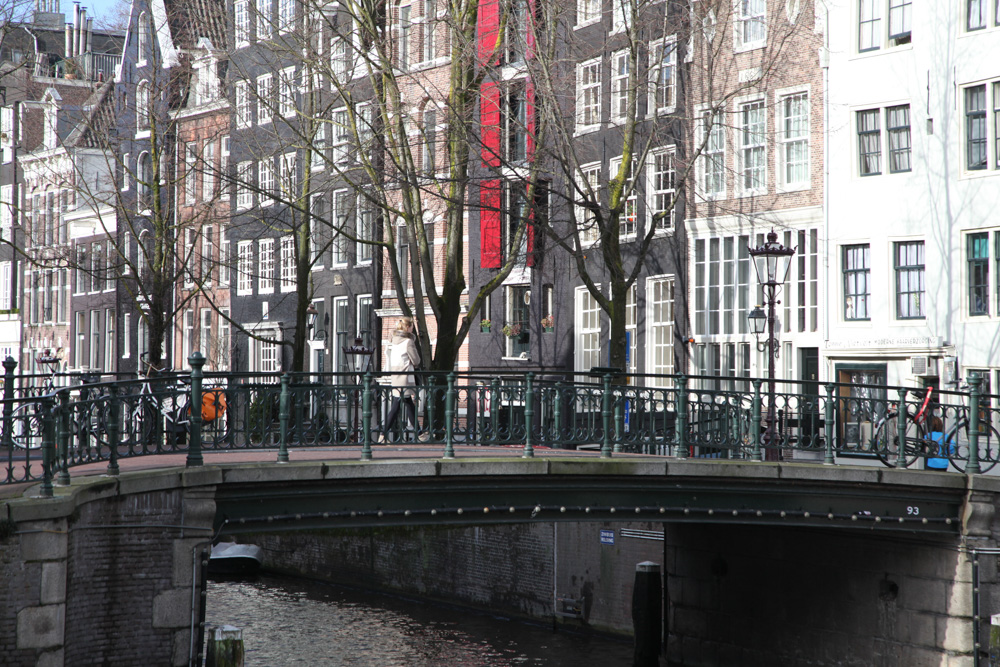 The increase in many Airbnb rentals has also impacted many neighborhoods, like the Marais in Paris, by flooding them with tourists and noise! In Venice alone, one estimate puts the actual number of tourists around 20 million annually and with more than 8,000 apartments listed on Airbnb. It has Italy's highest Airbnb-to-population ratio. This growth in Airbnb apartments along with hordes of day trippers, giant cruise ships, souvenir shops, tourist-trap restaurants and high rents have increasingly pushed out Venetians from the city.
Cities Start to Crack Down
As a result of these recent numbers, the scourge of overtourism came to a screeching halt in many locations! Before the pandemic hit in 2020, more travelers were getting frustrated and starting to head to less visited locations to combat the growing problem of overtourism plaguing the popular spots. The local residents in many of the popular cities rebelled and changes were starting to be made to curtail the problem. Examples of these changes included:
Due to increasing visitors in Rome at the Colosseum, it increased ticket prices in late 2019.
Visitors to Cabo San Lucas and Baja de California in Mexico, starting in November, 2019, had to pay a fee of roughly $18.50 per person. This is in addition to hotel taxes, departure fees or tourism taxes.
In October 2019, Amsterdam announced that it would be raising tourism taxes, adding a flat fee of 3 euros per person, per night, in addition to a 7% hotel tax (up from 6% in 2018). In 2018, some 18.5 million tourists visited this city of 850,000 people, which is why even the city's tourism officials are encouraging visitors to check out other destinations.
In early 2020, The Van Gogh Museum, Amsterdam's popular attraction, now only allows photos at a few designated sites, a measure that curbs overcrowding and allows visitors to enjoy the art in peace.
The Danish capital of Copenhagen saw a 74% increase in tourists over the past decade and received 8.8 million guests (not including the 1.9 million Airbnb users) in 2018 alone, a figure that's expected to double by 2030. The government announced that it established a new tourist authority to attract tourists away from the Nyhavn canal district where they tended to stay and to stop the strain on urban life with increased waste, noise and traffic levels. Copenhagen has also limited the number of days per year that owners can rent out their residences.
In 2019 Venice announced that it would  start rerouting cruise ships away from its historic center. I heard at a travel conference that there were more people entering Venice from cruise ships than there are bathrooms in the city. "The aim is to reroute about one third of the cruise ships already booked for Venice towards new berths by 2020." He added, "We've been talking about big ships for 15 years and nothing has been done. These floating palaces will start to go elsewhere."
But Venice is not alone. Dubrovnik, Machu Picchu, Iceland, Barcelona and Thailand have all made headlines in the last few years for taking action against the negative impact that tourism has brought.
The mayor of Dubrovnik has said he is committed to cutting the number of daily visitors to the old town to 4,000 – and has asked cruise lines to help him hit this target. They have also limited the number of restaurant seats and new restaurant openings to help limit the number of tourists. 
Starting in 2017, visitors to the popular Machu Picchu site in Peru faced new restrictions. These include visits will now be more strictly timed (at four hours in maximum duration), visitors must enter with a guide on their first visit and there are now staggered starts to spread out visitors throughout the day along with specifically timed starts for each hiking option.
Barcelona now requires all Airbnb and short-term rental hosts to register with the city, and display their permit numbers online. It is focusing more on cracking down on unregistered, illegal listings than creating new ones and has established a team of 40 investigators to levy fines on illegal rental hosts. Other cities cracking down are New York, NY; New Orleans, LA; San Francisco, CA; Charleston, SC; Paris and Las Vegas, NV.
On the Greek island of Santorini, local authorities have been scrambling to address the issue of overtourism, mainly by capping cruise passengers to 8,000 a day. With record numbers of tourists flooding the country, the focus has been on promoting smaller islands.
Buenos Aires, Argentina in December, 2019 instituted a new nightly tourist tax on foreign visitors ranging from $.50 to $1.50 per night per person.
After the Pandemic
But with the huge drop in tourism due to the pandemic in 2020, many of the cities went back to the charm of the past and the locals loved it. According to the New York Times, "The pandemic crushed the tourism industry in Venice and other overtouristed cities. But many see this as an opportunity to rethink a "tourism monoculture." 
According to travel expert, Matt Kepnes, "many destinations will use this downtime to change their policies to ensure more sustainable numbers of visitors in the future." Venice residents, trying to reclaim their spaces, are campaigning to protect the heritage of their city. As a result there is a plan now that calls for charging an entry fee to anyone not staying overnight, to better control the number of people coming in and out of the city each day. To ensure entry per the Matador Network, tourists would have to book their spots in advance, and scan a ticket at one of the entry points. Although tourism likely won't return to normal levels for a little while, the city will be prepared once it does. 
Now in many European destinations, the locals are starting to see their cities in a new light, without tourists, and are loving the experience! It is almost like they are visiting their cities for the first time. 
"There's a new feeling many residents and local travel operators share: The crisis creates an opportunity to make future travel to and in their cities and regions more sustainable. This crossroads is sparking conversations on how to make tourism less taxing and more beneficial on urban infrastructure and for its local inhabitants."  Even those who rely on tourism are hoping that those who do come will be considerate visitors who contribute to the city's economy and spend their money at local businesses.
The Matador Network writes that in a place like Iceland, where the landscape is the draw, 2.3 million visitors to a country of 360,000 residents can affect the local ecosystem. Currently, the Icelandic government is using this unwanted tourism hiatus to make changes that could benefit the country longer term.
According to the Washington Post, "beginning in mid-March, when the Netherlands went into semi-lockdown to combat the Covid-19 pandemic, tourism vanished from Amsterdam almost overnight. A social and economic crisis has hit the country and its capital hard. But for residents of Amsterdam's historic city center, there is a clear silver lining: temporary relief from the burden of overtourism.
Then starting on July 1, 2020, Amsterdam is completely banning Airbnb and similar holiday rental platforms from three districts in the city's old center. According to a press release from the City of Amsterdam, currently "1 in 15 homes is now offered online"  and the supply of homes on the various rental platforms has increased fivefold, to around 25,000.
Prague  had  become a destination for bachelor parties, pub crawls and heavy drinking. According to Lonely Planet, "Residents have complained for years that the city isn't theirs anymore, with some new amenities and infrastructure projects designed for temporary visitors, a common refrain heard elsewhere on the continent, from Barcelona to Bruges and Budapest. The quiet brought in by the lockdown has pressed pause, and now Prague's tourism board says it is looking for a 'different type of visitor', hoping instead to elevate the city's cultural treasures and foodie scene and keep tourists in the city longer than just a weekend bender." 
I read that residents are now seeing the beauty of their city and its architecture without interruptions. Prague's mayor has also discussed plans to ban property owners from leasing out entire flats unless it's their own home and they are temporarily away. 
Kyoto, Japan has also seen a large drop in tourists. There is dissension as many residents  don't want tourists around, but others say that their livelihood depends on restoring the pre-pandemic tourist trade. According to the Wall Street Journal, "even before the pandemic, Kyoto had begun to take steps to limit visitors. It imposed a small tax on overnight stays, and business owners, putting aside traditional Kyoto hospitality, started posting signs admonishing visitors to behave themselves."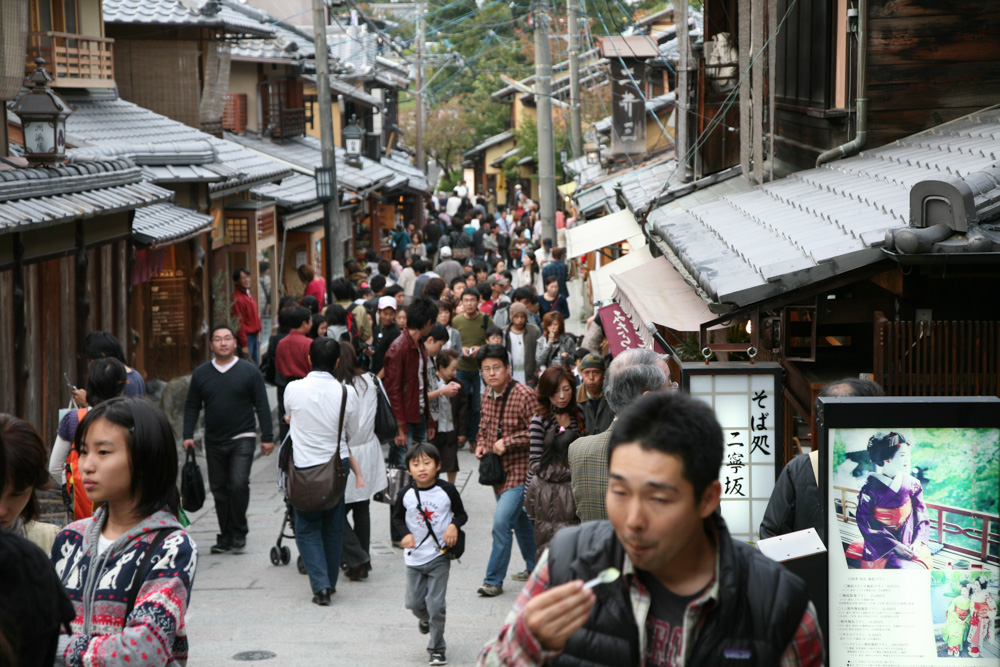 According to the Wall Street Journal, "in the last few years, as tourism in the city (Kyoto) has surged, grievances among locals have spiked too. Reportedly, locals complained of tourists chasing geishas to take their photo and trespassing on private property. Last fall, a neighborhood ban went into effect, prohibiting photography on the private roads, alleys and homes near Hanamikoji Street, where many geishas live."
Even in the US, Key West has put a referendum on its November, 2020 ballot that would limit the size of cruise ships that could call on the city's port. The city now allows for more than 390 cruise ships every year, with over 10,000 passengers and crew per day, for a total of more than 1.2 million people annually.
 As countries start to open up for tourists and as these above-mentioned regulations and changes start to take place, there are also alternatives to many of Europe's most popular cities. Visit  Valencia instead of Barcelona, Kotor instead of Dubrovnik, Tinos vs. Santorini, Lucca vs. Florence plus Delft and The Hague vs. Amsterdam. Also Český Krumlov is essentially a mini-Prague – but without the huge crowds.
I am hopeful that the changes being made will be effective so that I can return to my favorite European destinations, with fewer crowds and relive my memories from the cities that I have visited from 1972 to 2016.